What I ate: February 11, 2011
Breakfast: 1 organic scrambled egg, 1 slice of homemade 9-grain bread toast with Earth Balance spread and 3 slices of Vermont Smoke and Cure bacon .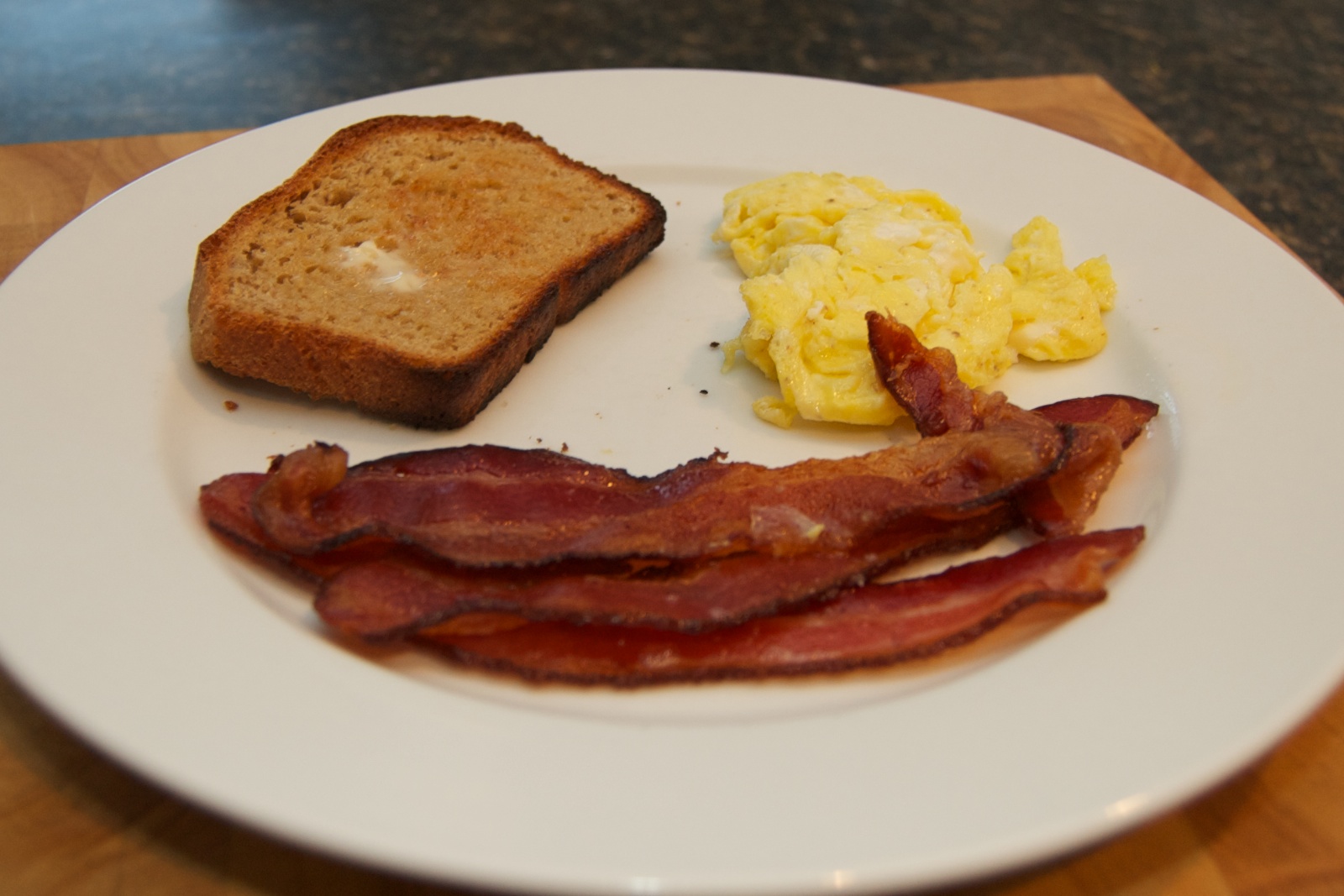 Lunch: Big plate of mussels, fennel, bacon, some greens and a mysterious pickled vegetable that has never been in it before but was quite tasty at Bolton Valley skiing. And some grilled bread. And Switchback beer.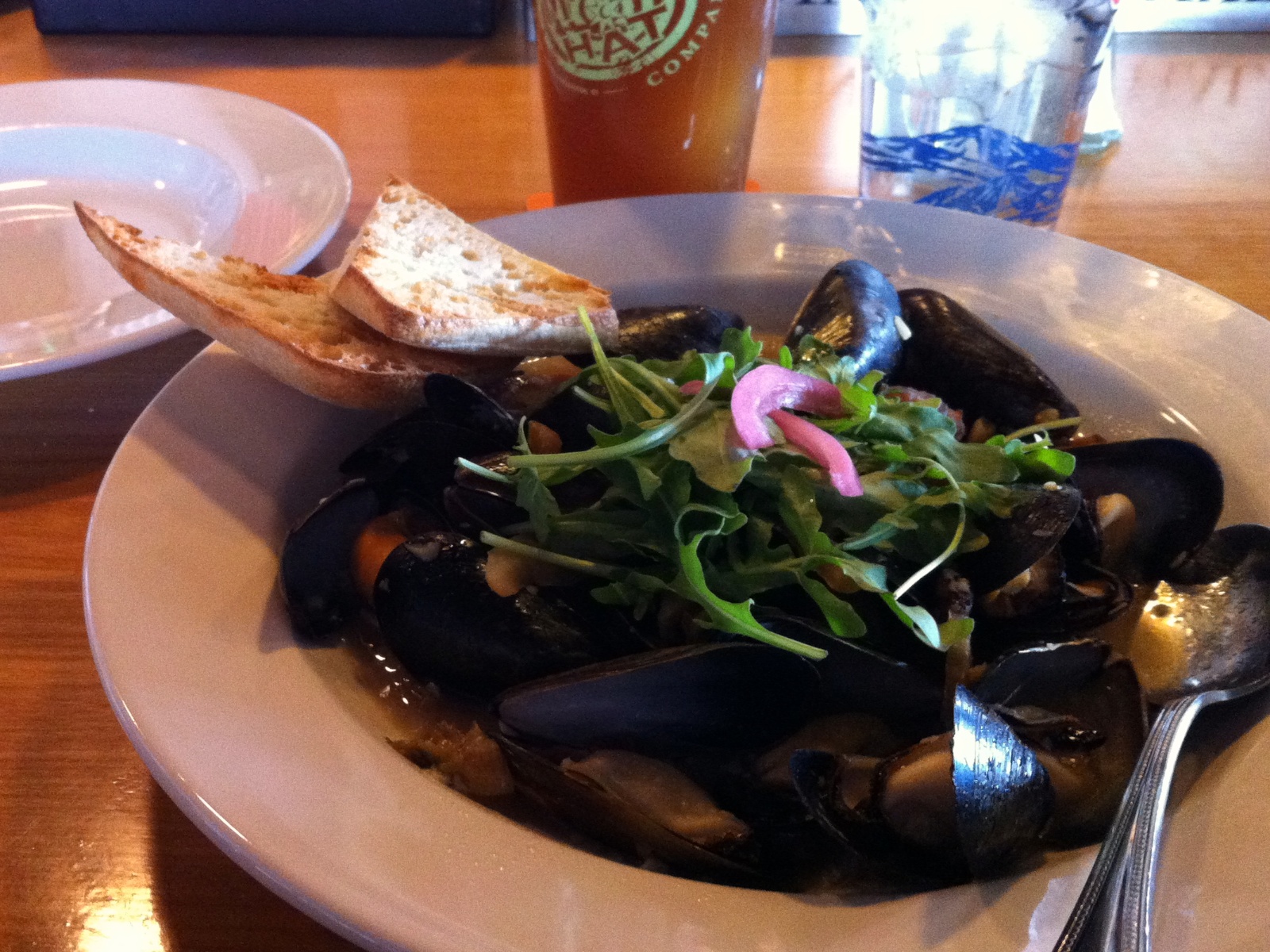 Not that Mad River Glen's chili two days ago wasn't pretty good, but you've seen what I normally eat, and I have to give my thumbs up to Bolton's food.
Dinner: I blame this entirely on Molly who put the idea of deep dish pizza in my mind this morning. Fortunately, I had frozen half of my last Italian sausage, green pepper and mushroom deep dish pizza so I just defrosted it and baked it for 15 minutes at 400°F. It doesn't look the best, but it was definitely tasty!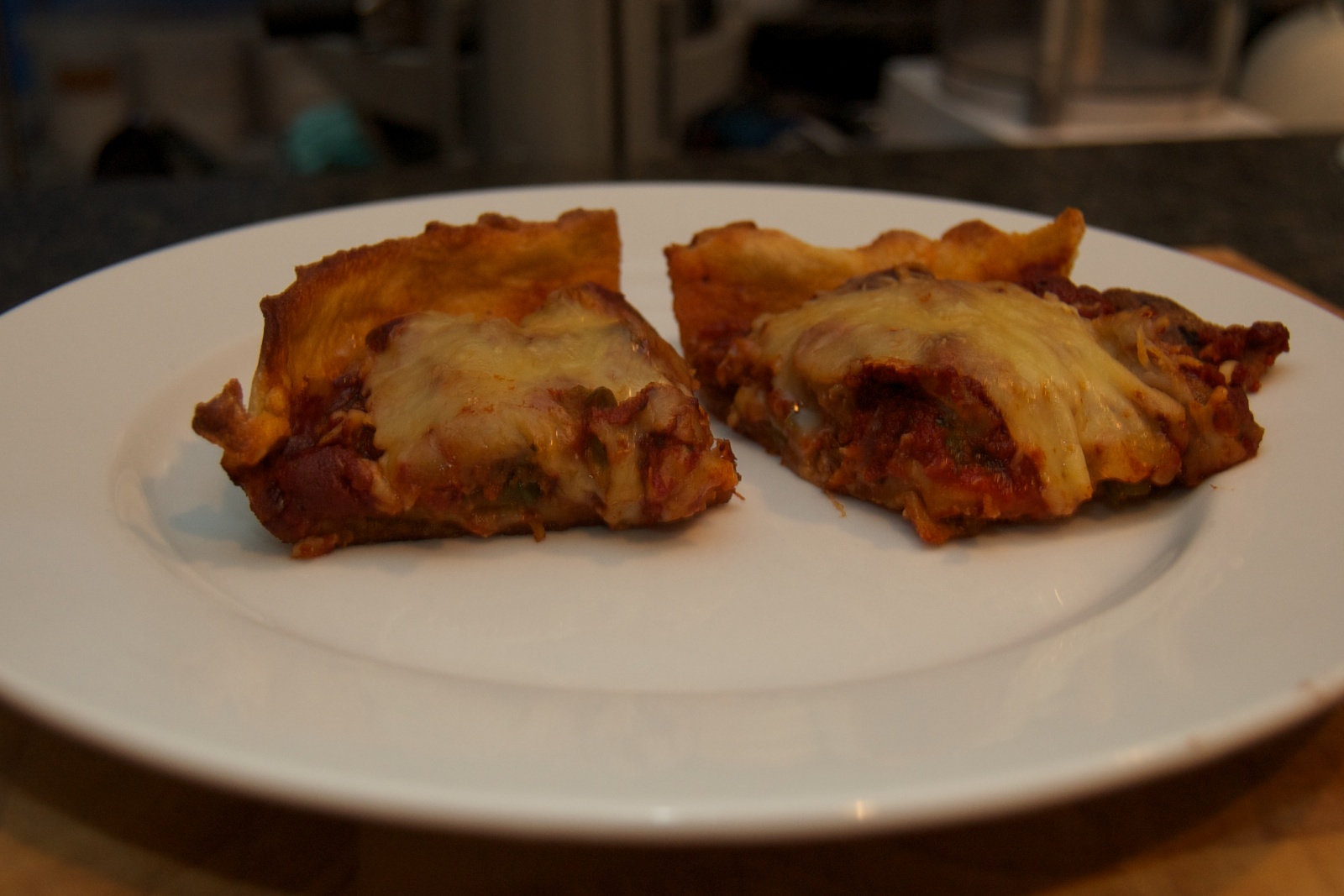 And 1 small glass of Switchback beer.
Dessert: 1 square of Lake Champlain dark chocolate raspberry truffle.
Weight at beginning of the day: 111.0 lbs. Weight at the beginning of the next day: 111.0 lbs.