What I ate: February 12, 2011
Breakfast: Waffle and Vermont Smoke and Cure breakfast sausage. Both were previously frozen and I reheated them on a lightly greased sheet pan in a 350°F oven for 10 minutes and they reheated very well. I defrosted the sausage first. I only ate 3/4 of the waffle and 1 1/2 sausages and didn't use all of the 0.6 oz. of Vermont maple syrup.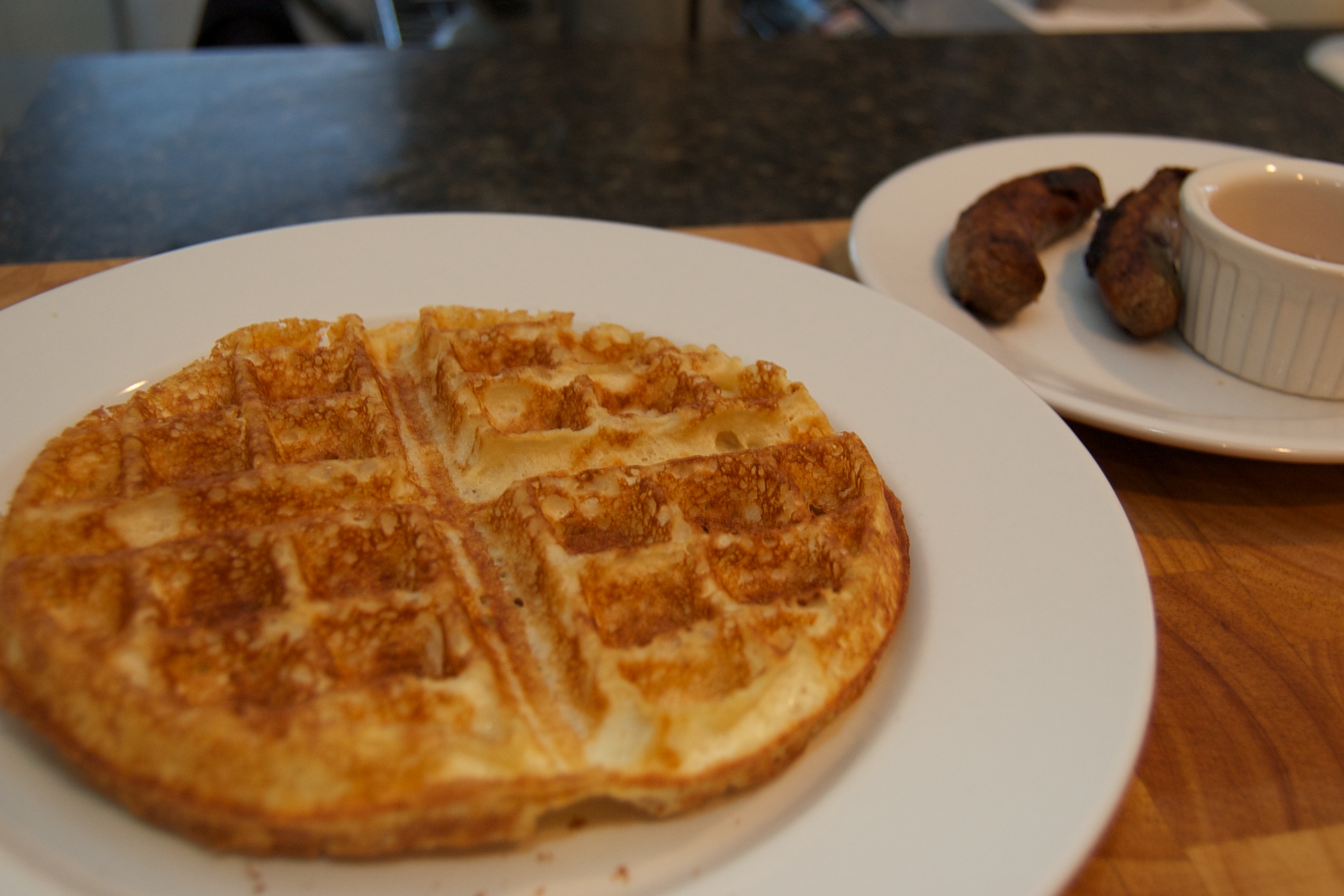 Lunch: Organic spinach salad with homemade sherry vinaigrette, 0.5 oz. Vermont Butter & Cheese goat cheese and 0.5 oz. homemade maple candied walnuts . And a homemade whole wheat and oat dinner roll with Vermont Butter & Cheese cultured butter. There's 2.5 oz. of spinach, which I portion into 16 oz. wide-mouth mason jars and vacuum seal for freshness.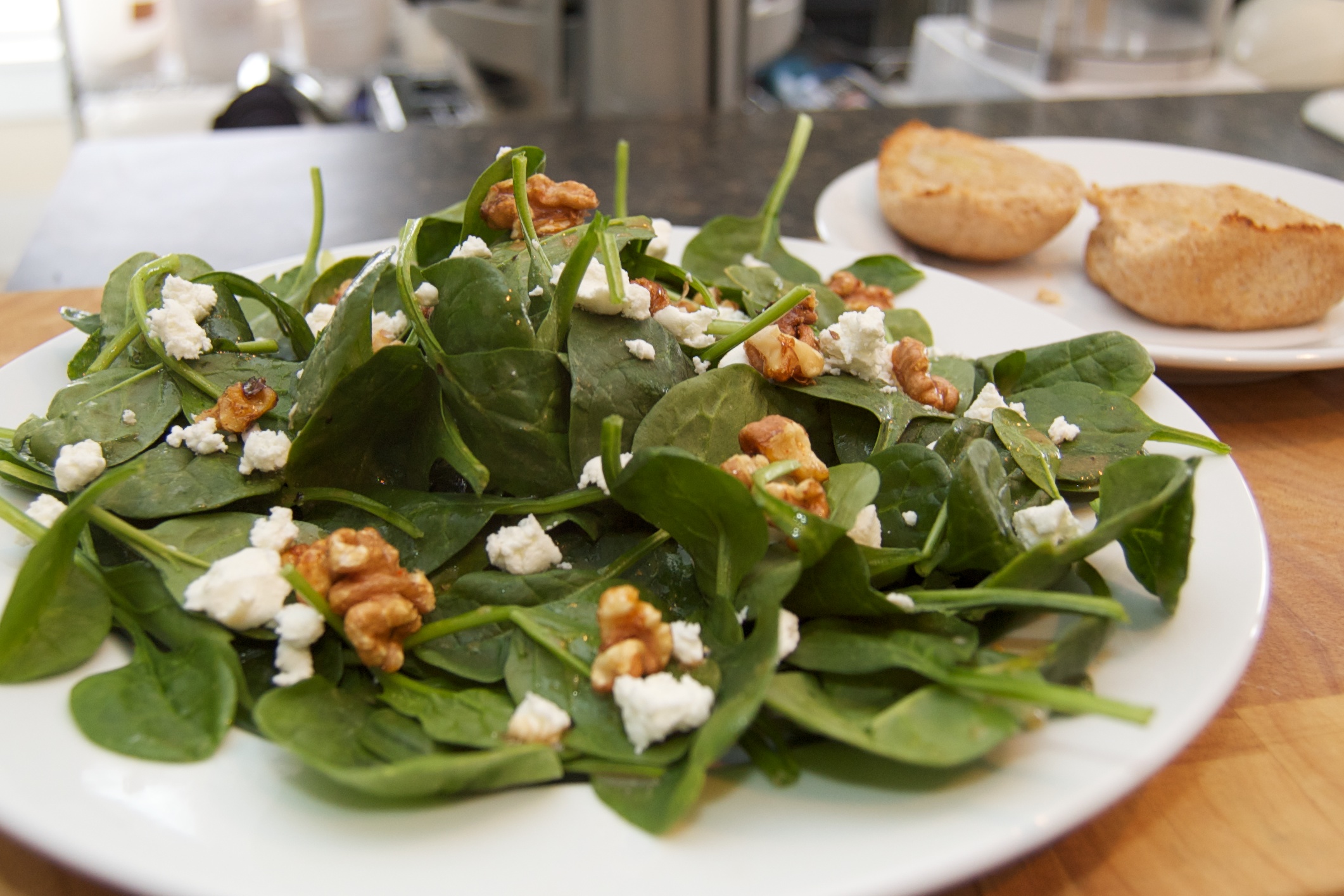 Dinner: Tonkatsu , rice and sautéed cabbage. And a glass of Per Linda trebbiano d'Abruzzi.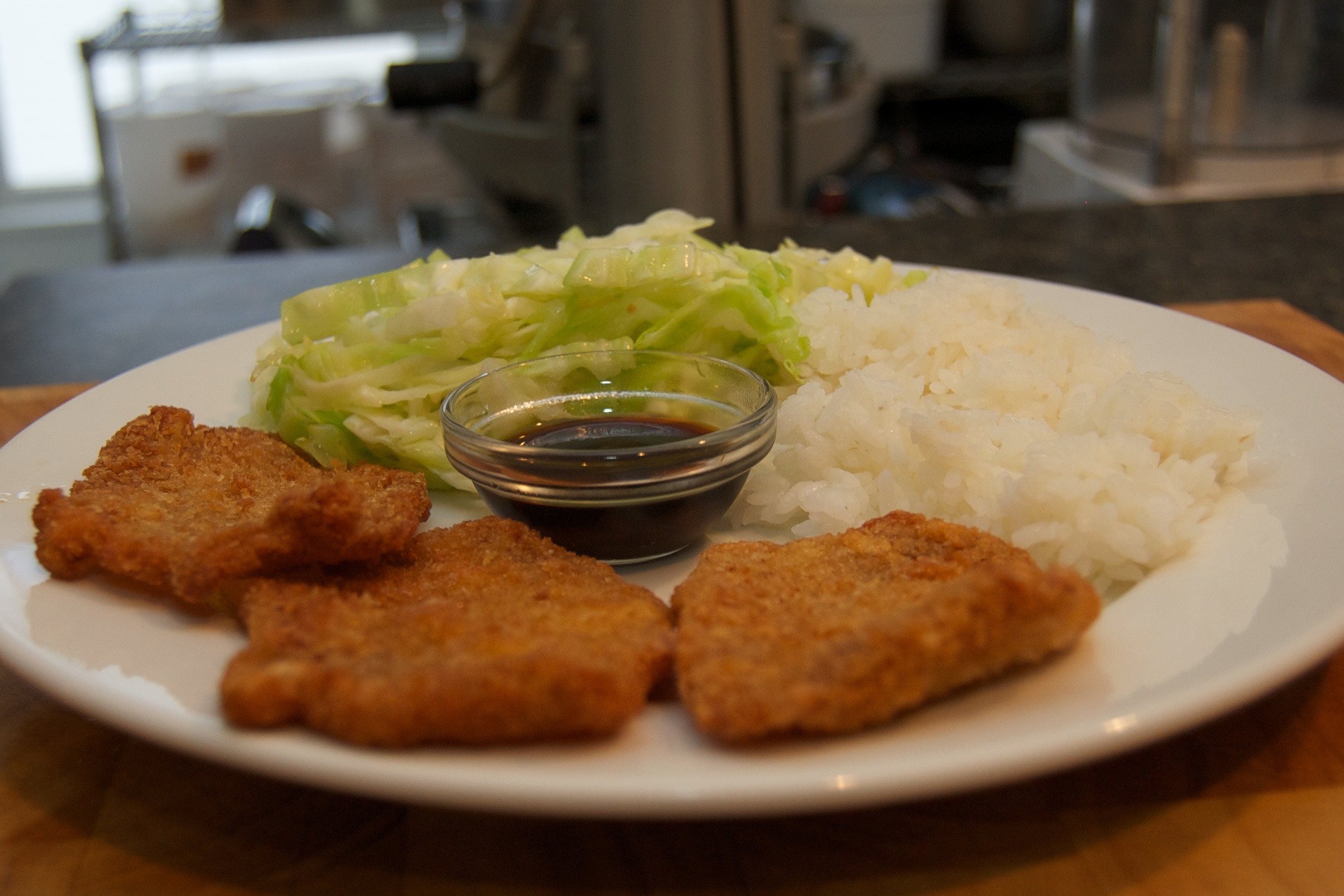 Dessert: 1 square of Lake Champlain dark chocolate raspberry truffle.
Weight at beginning of the day: 111.0 lbs. Weight at the beginning of the next day: 110.2 lbs.