What I ate: February 16, 2011
Breakfast: 1 organic scrambled egg, 1 slice of homemade 9-grain bread toast with Earth Balance spread and 3 slices of Vermont Smoke and Cure bacon .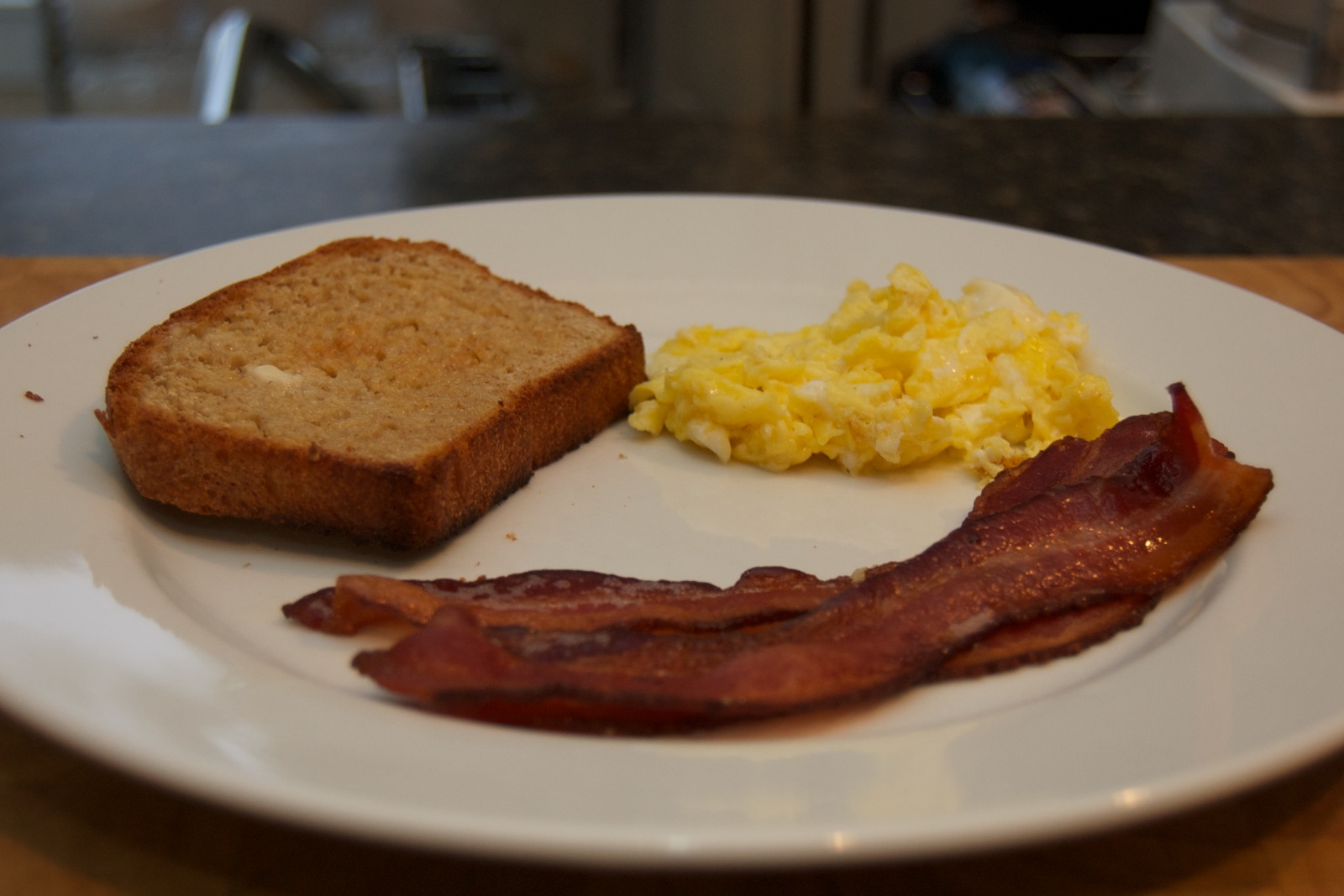 Lunch: Organic spinach salad with homemade sherry vinaigrette, 0.5 oz. Vermont Butter & Cheese goat cheese and 0.5 oz. homemade maple candied walnuts . And a homemade whole wheat and oat dinner roll with Vermont Butter & Cheese cultured butter. There's 2.5 oz. of spinach, which I portion into 16 oz. wide-mouth mason jars and vacuum seal for freshness.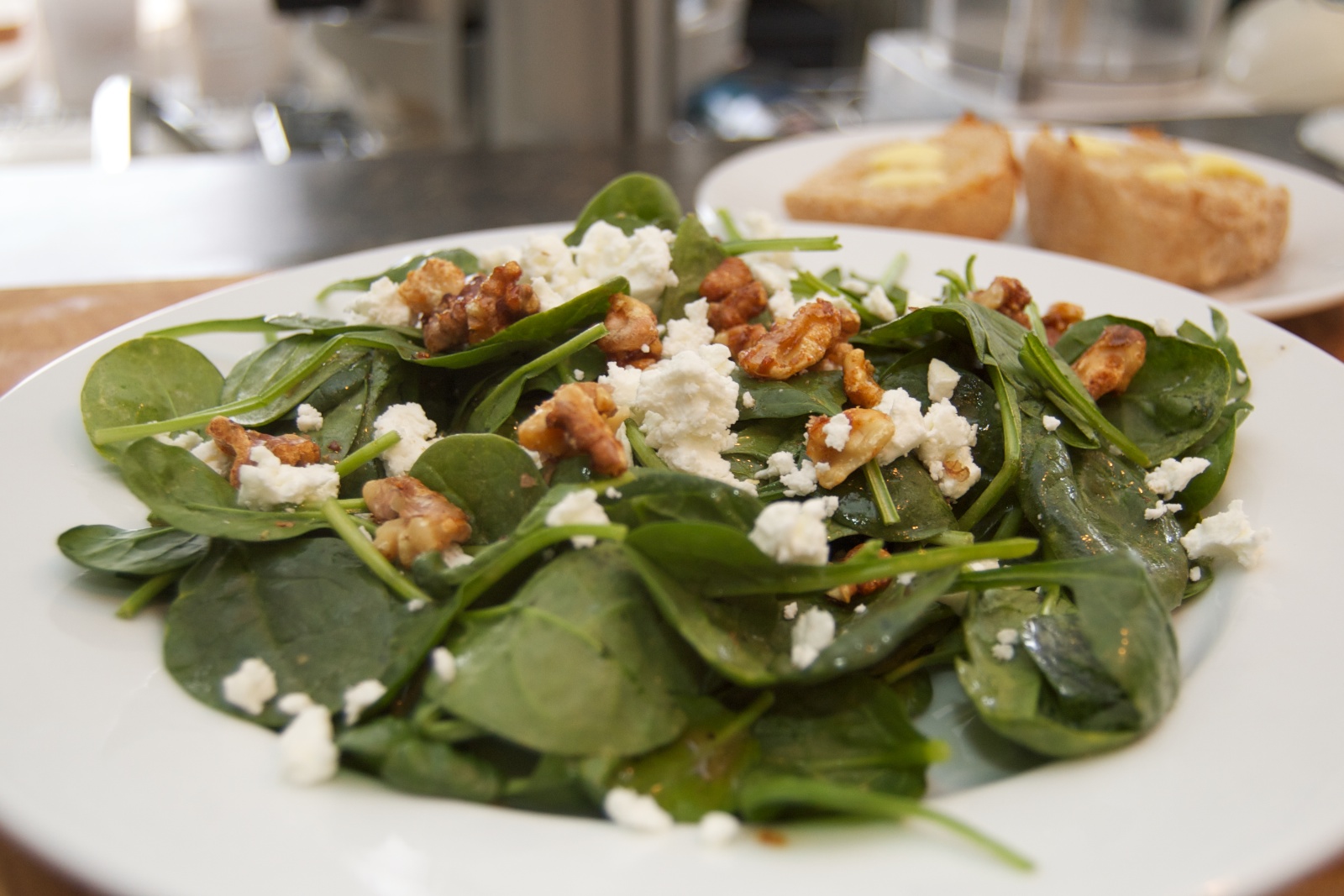 Snack: 2.7 oz. plain organic Greek yogurt with Vermont maple syrup and 0.7 oz. of homemade granola .
Dinner: Chicken paprika with sour cream sauce, broccoli and rice.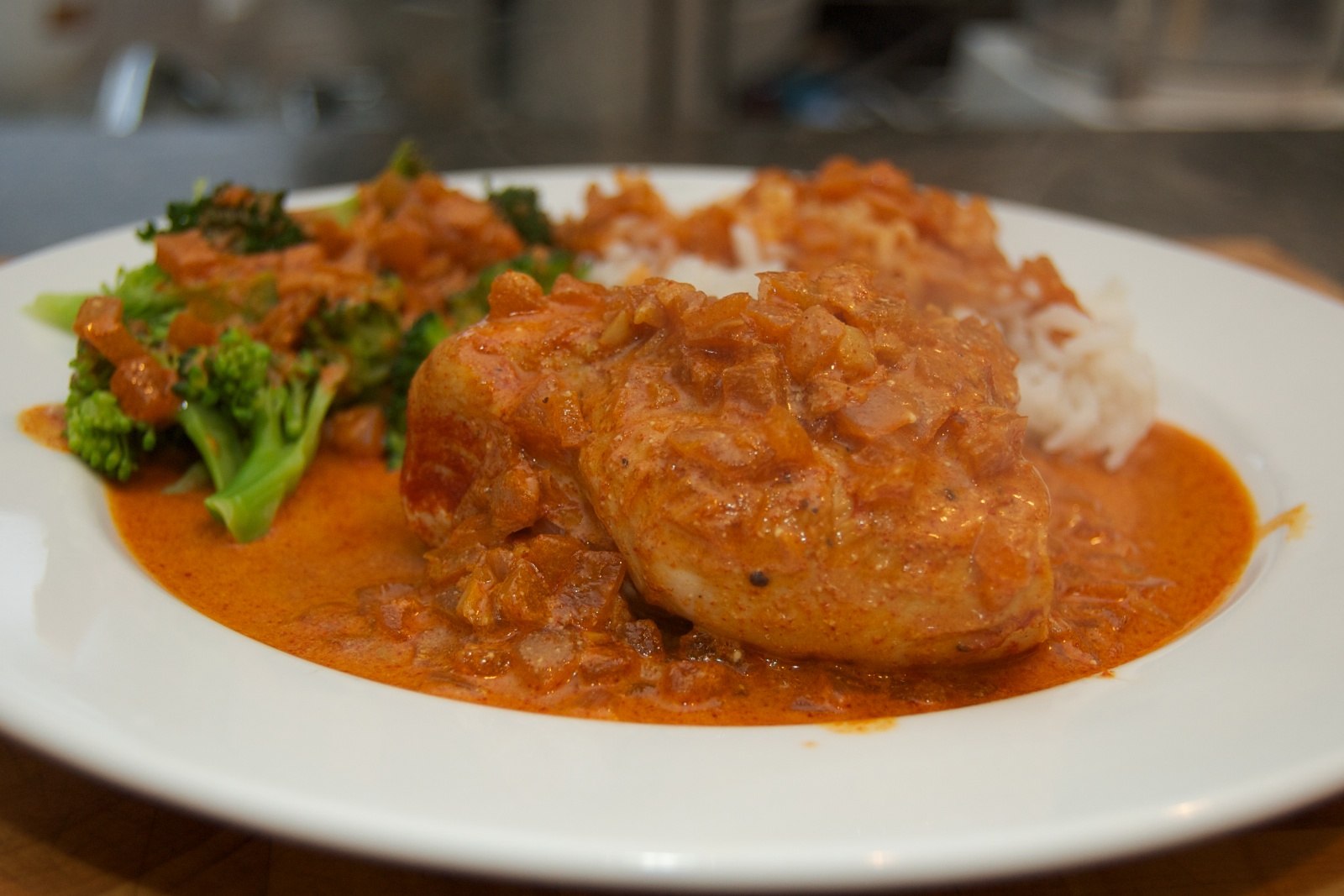 Dessert: 1 square of Lake Champlain dark chocolate raspberry truffle.
2 glasses Chateau Fabas Murral Minervois, France, 2005. This wine is pretty good - it was a recommendation from Sharon at Uncommon Market who said it was a $ 9.99 wine that seems like a $ 15 wine, which I concur. Very dry, initial tannins, some residual fruit, but very pleasant.
And 0.7 oz. potato chips and French onion dip. I couldn't resist.
Weight at beginning of the day: 112.2 lbs. Weight at the beginning of the next day: 111.2 lbs.