What I cooked: February 5, 2011
Just a few things today:
Bacon . Okay, this is a picture of uncooked bacon because I forgot to take a picture of the finished bacon. I froze it, as I always do.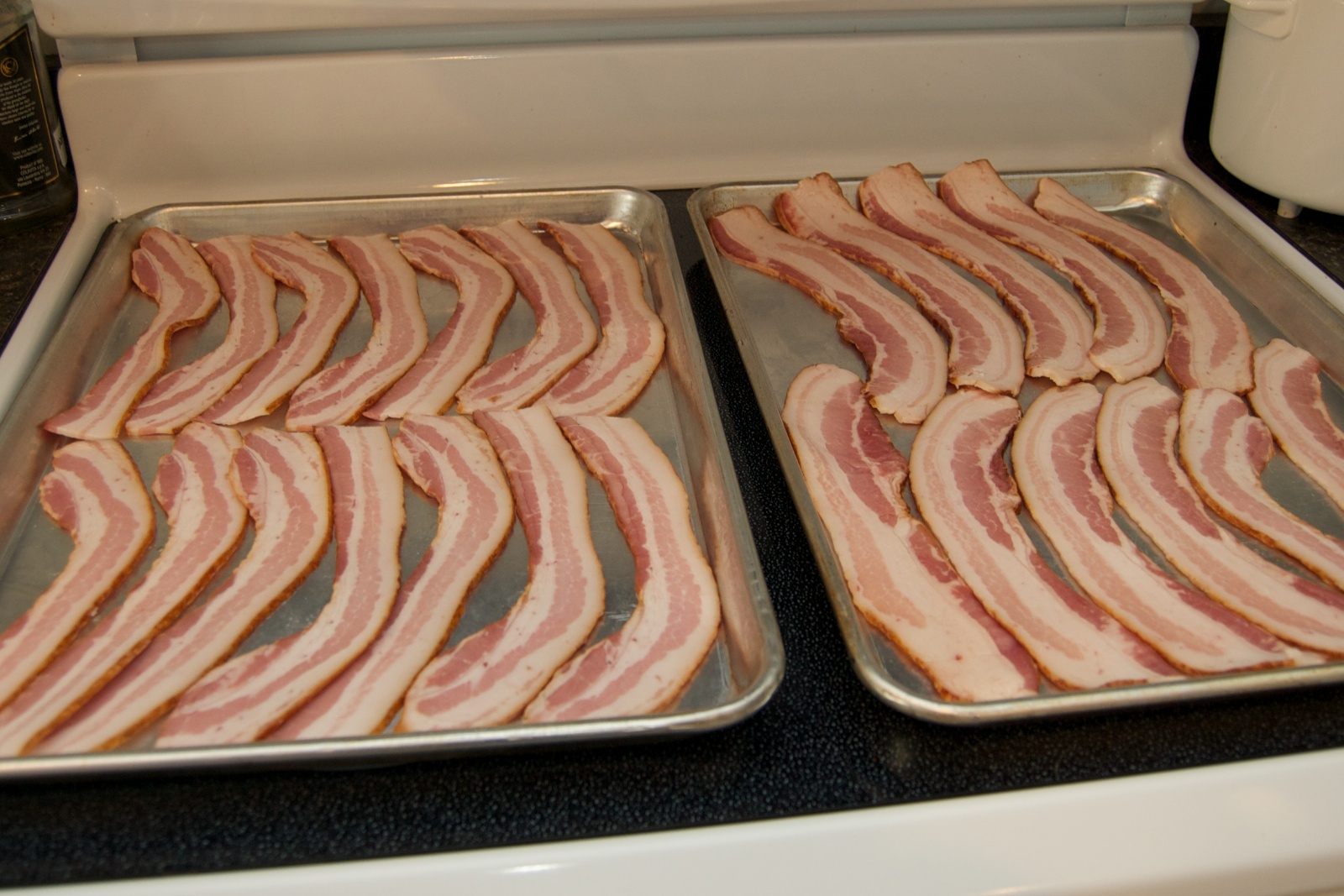 Grilled chicken. The chicken was free-range antibiotic-free chicken, seasoned, vacuum sealed, cooked in the sous vide for an hour at 160°F, then grilled for 1.5 minutes per side. The sous vide does a great job of making a perfectly cooked, juicy chicken breast every time. The grilled chicken was then sliced, divided into 2.8 oz. portions, then vacuum sealed and frozen. I'll use that for chicken Caesar salad.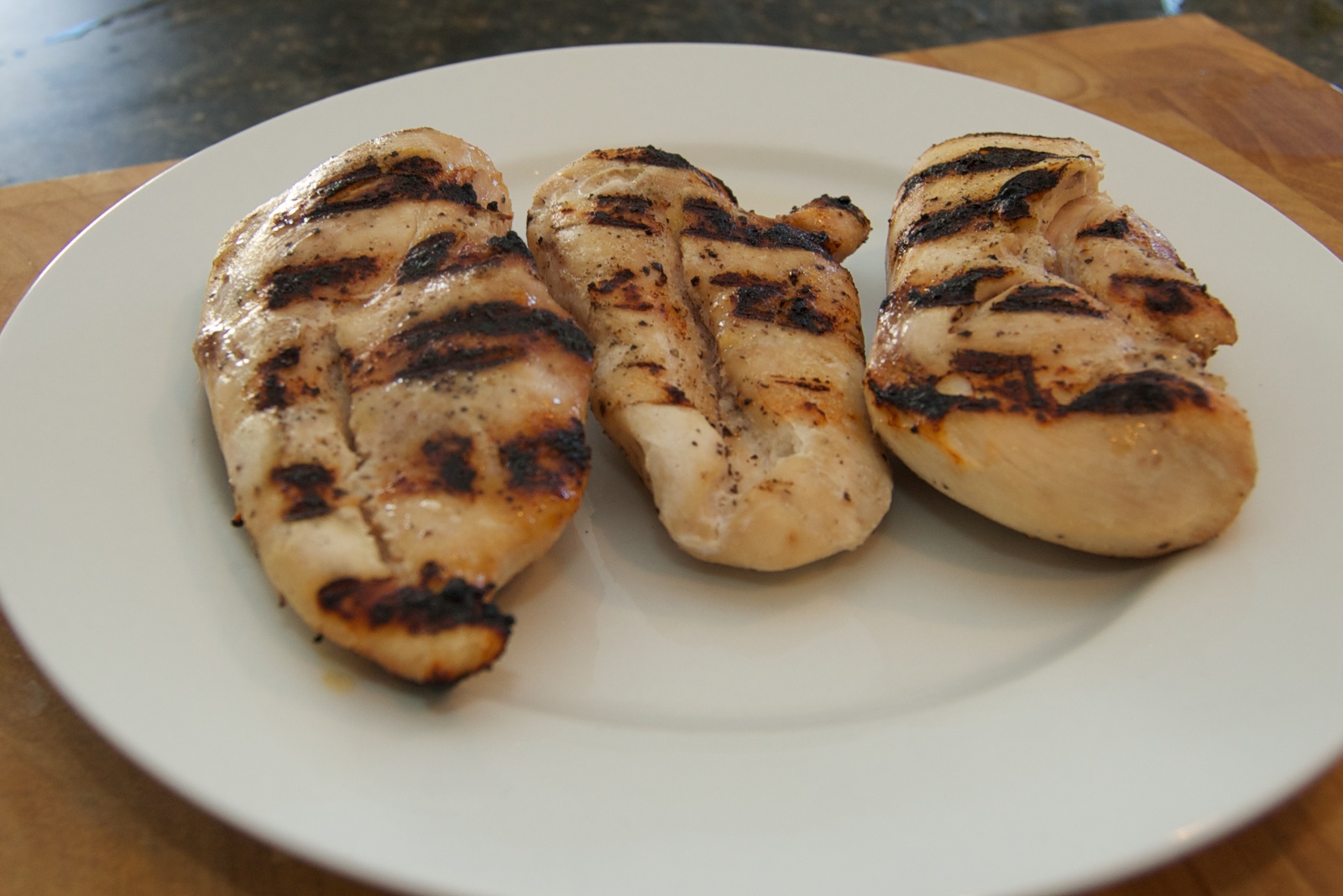 A pile of unhealthy food from the deep fryer for the Super Bowl. Jalapeño poppers , sweet potato fries and chicken wings. I pre-cooked everything so I can just throw everything on a sheet pan and reheat in the oven with no fuss. And make the Buffalo Wing sauce, but that's easy, just melted butter and Frank's Hot Sauce.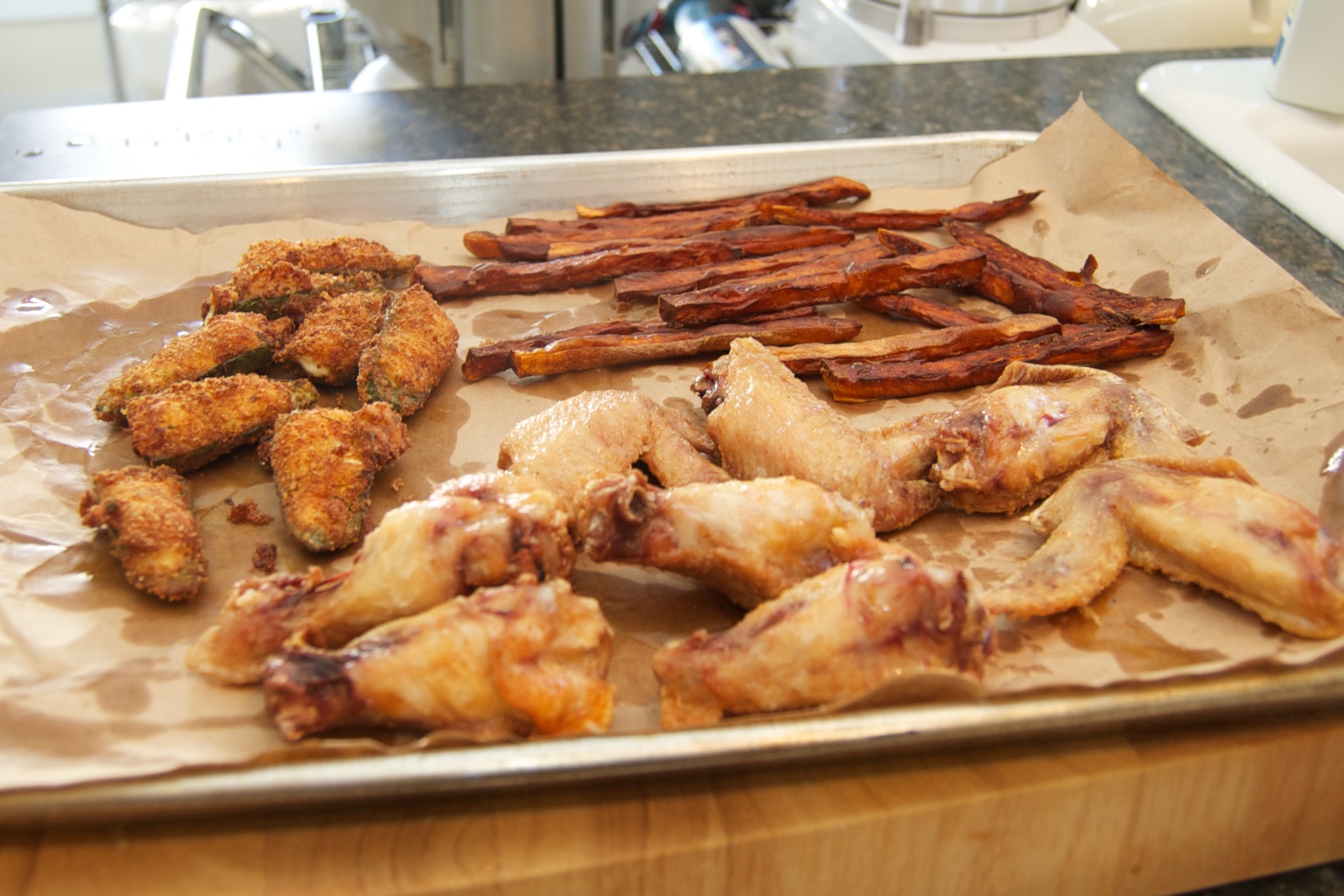 For the Buffalo wing sauce I used 2 oz. melted butter and 3 oz. Frank's hot sauce (original). It could have been hotter, and that was way too much sauce for the wings above, though it made saucing the wings much easier, since they get dipped in the sauce before serving.
And the crazy thing is that if you factor in breakfast before (bacon, eggs and toast) and lunch after (Caesar salad), I managed to use the stove, toaster, oven, sous vide machine, gas grill, deep fryer and microwave in a four-hour period! I used the microwave to defrost a whole wheat and oat roll that I had with my salad.