What I ate: March 27, 2011
Breakfast: 1 organic scrambled egg, 2 tiny end slices of homemade 9-grain bread toast with Earth Balance spread and 3 slices of Vermont Smoke and Cure bacon .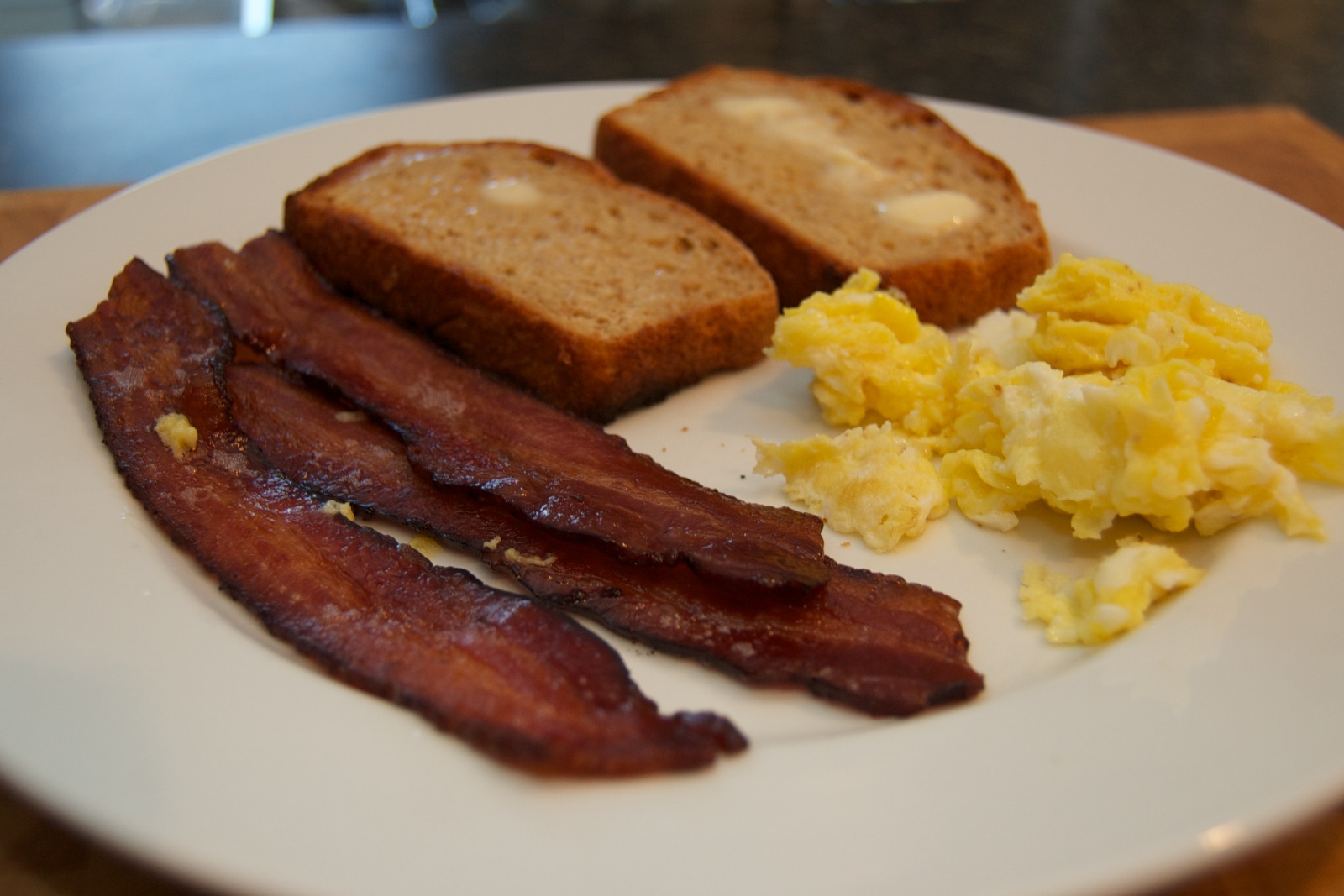 Lunch: Stir-fry of one small zucchini and one slice of bacon. With rice.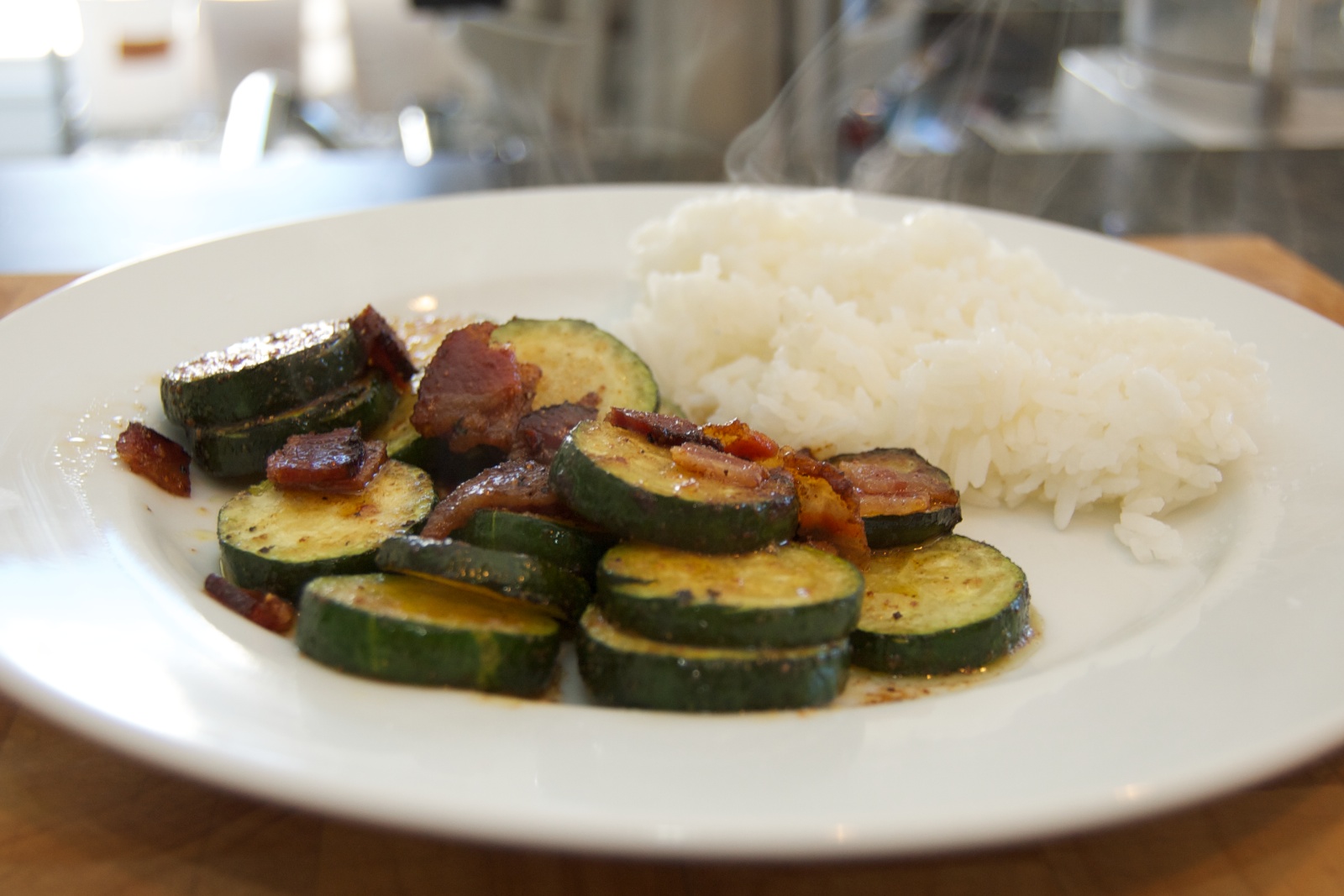 Snack: 2 Late July organic crackers with a little Cabot extra sharp cheddar cheese.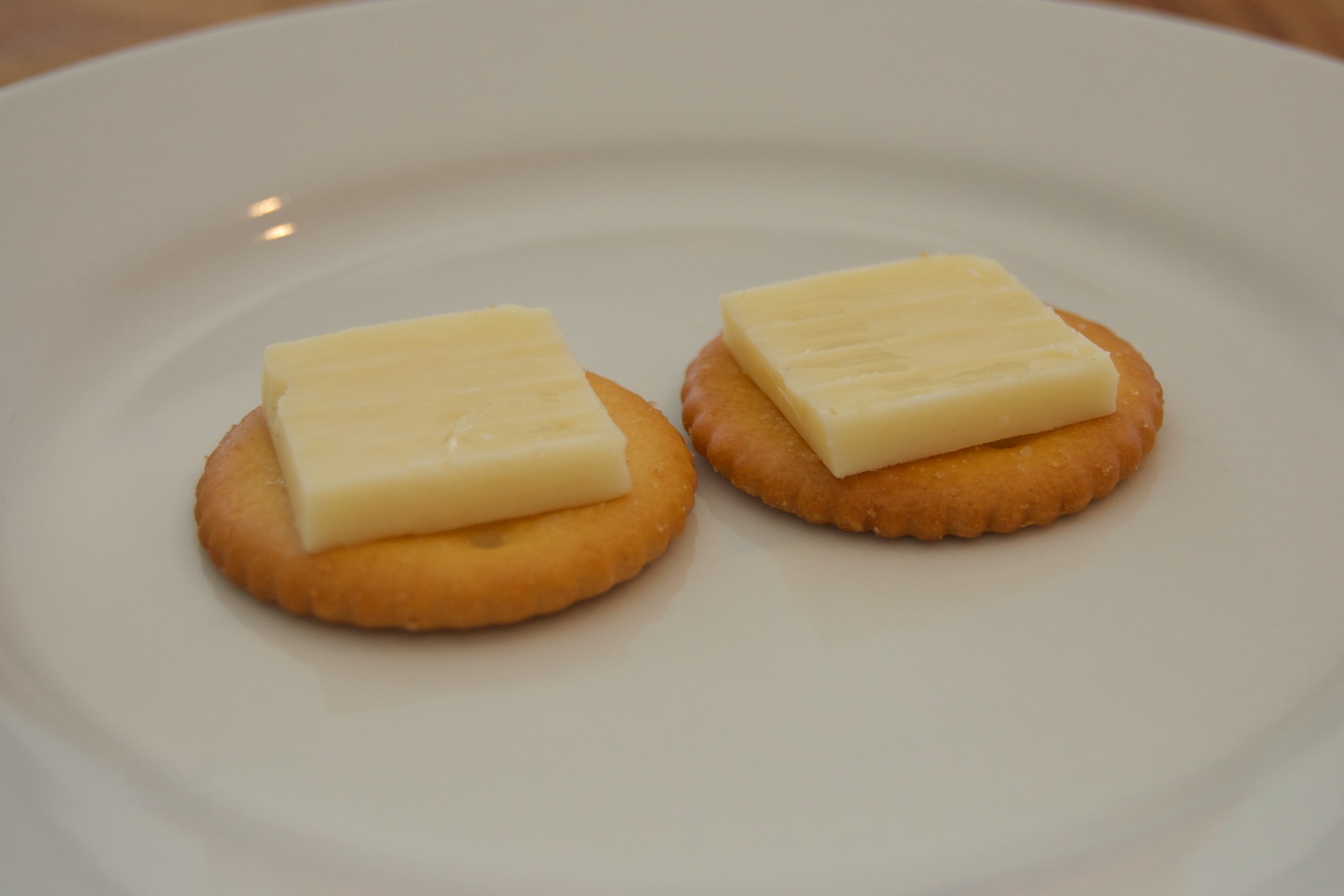 Dinner: Big plate of fried food ! Chicken fingers, boneless Buffalo chicken "wings," and jalapeño poppers. The sauces are Buffalo wing sauce, Blue cheese dressing, barbecue sauce and raspberry chipotle. With less than a glass of Switchback beer.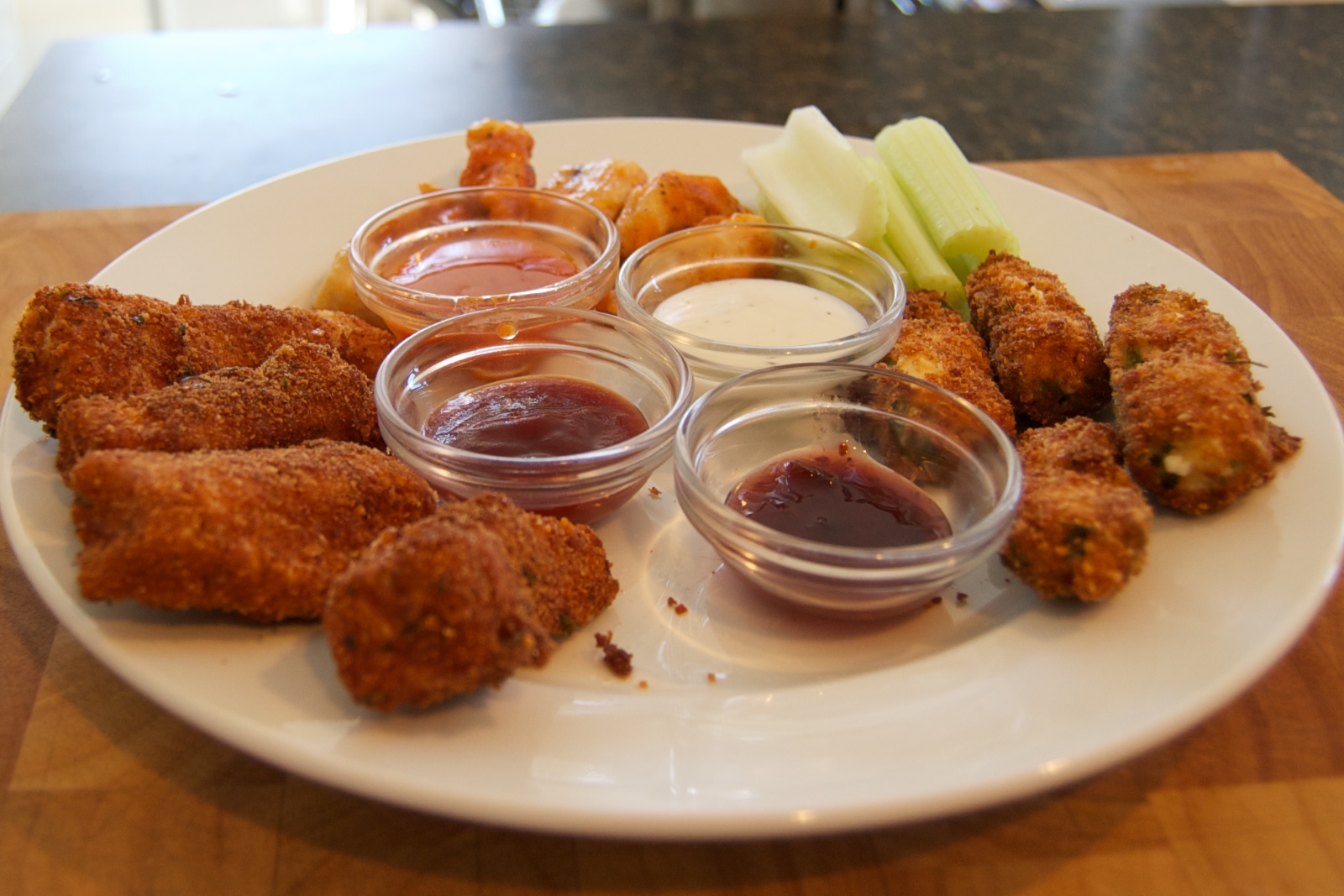 Snack: 0.7 oz. pretzels.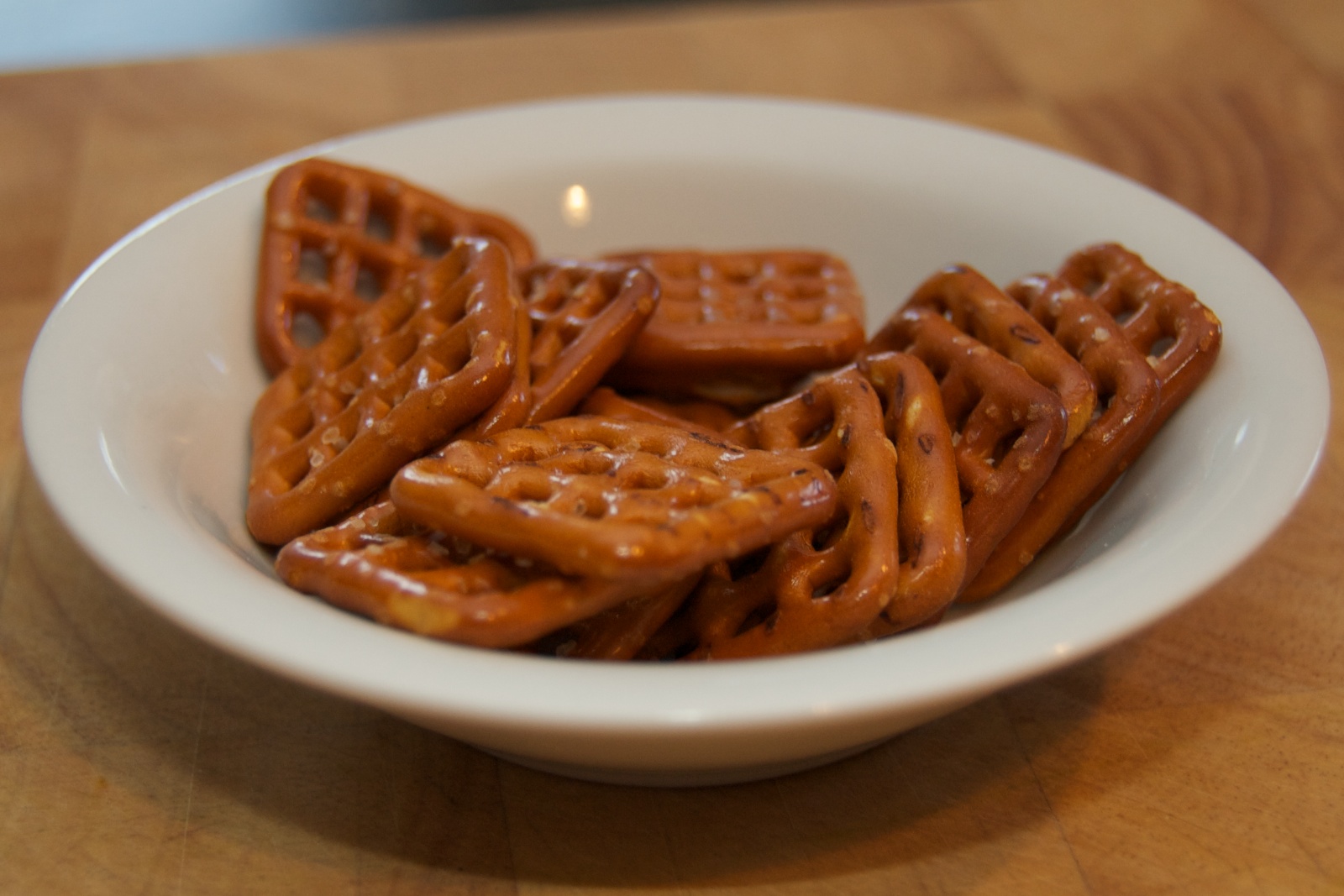 And 0.7 oz. Madhouse Munchies sour cream and onion potato chips.
Weight at beginning of the day: 111.6 lbs. Weight at the beginning of the next day: 111.0 lbs.