What I ate: April 4, 2011
Breakfast: Homemade whole wheat bagel with 2.0 oz. Grindstone wild salmon lox, 1.0 oz. Organic Valley cream cheese, tomato and red onion.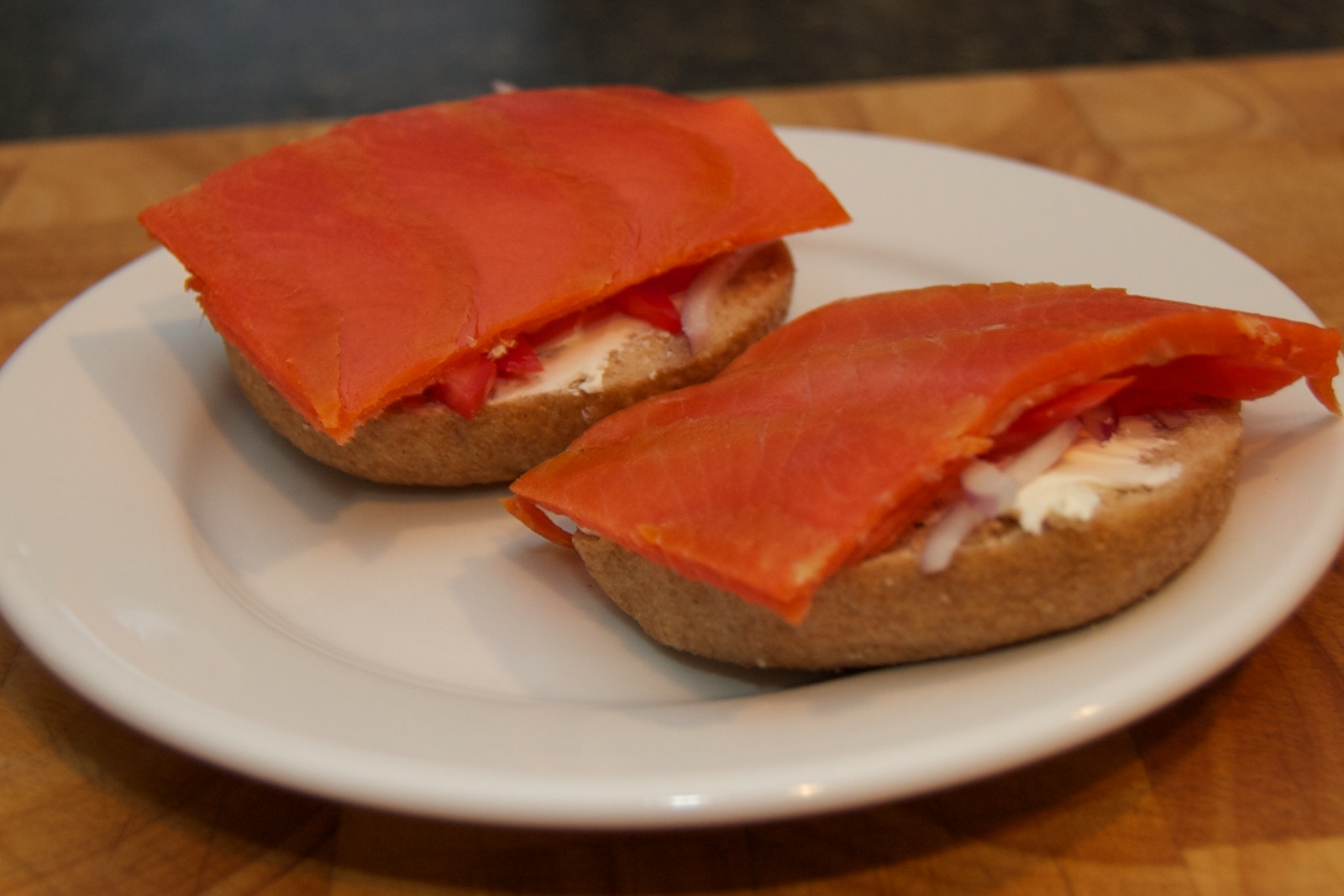 Lunch: Sausage and green pepper stir-fry with rice. There one Vermont Smoke and Cure breakfast sausage, cut into small pieces, and one green pepper in the serving below.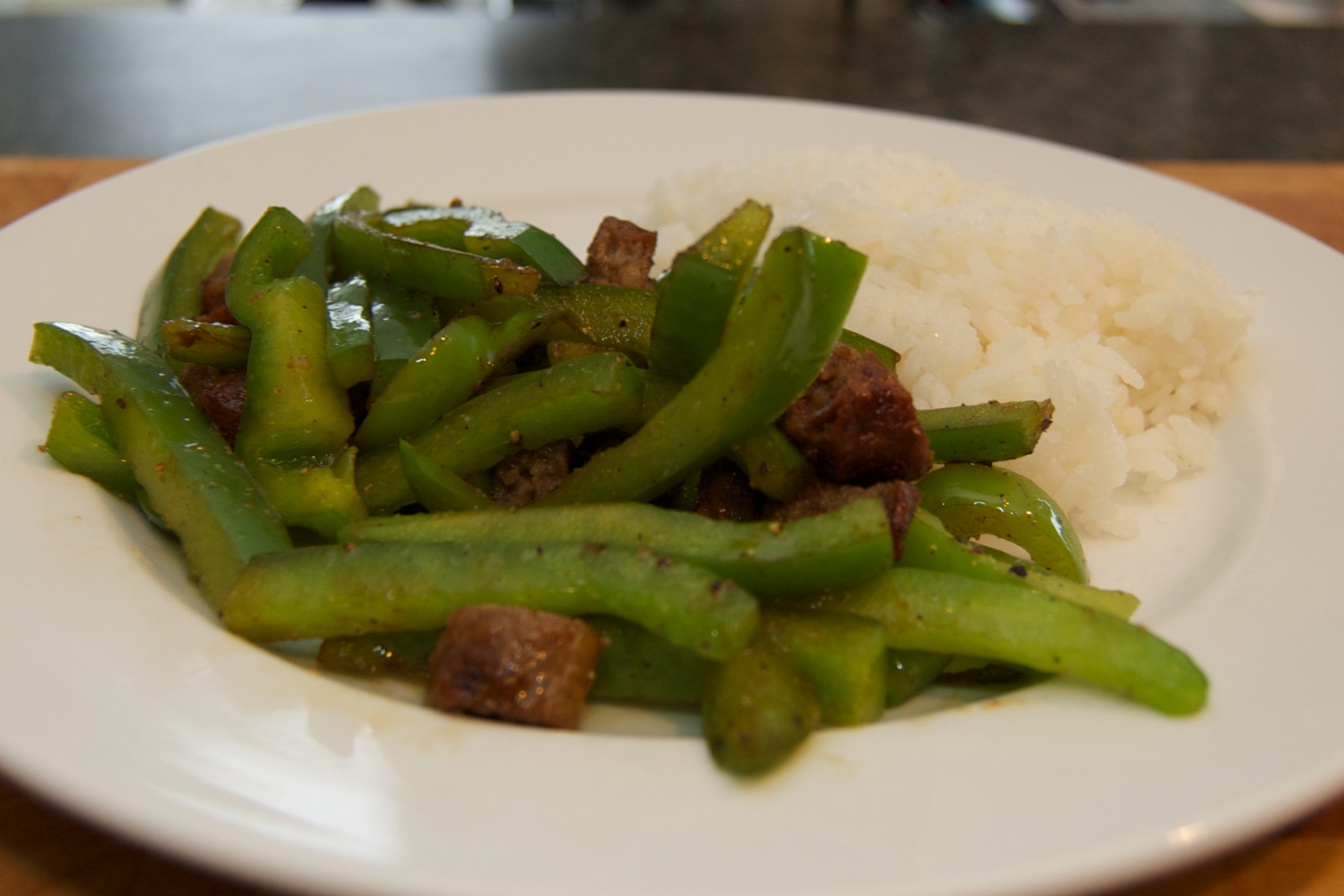 Snack: 0.7 oz. organic peanuts
Snack: 2.7 oz. plain organic Greek yogurt with Vermont maple syrup and 0.8 oz. of homemade granola .
Dinner: Chicken paprika with sour cream sauce, broccoli and rice. And 2 glasses of Anton Bauer Gmörk Grüner Veltliner 2009, Austria.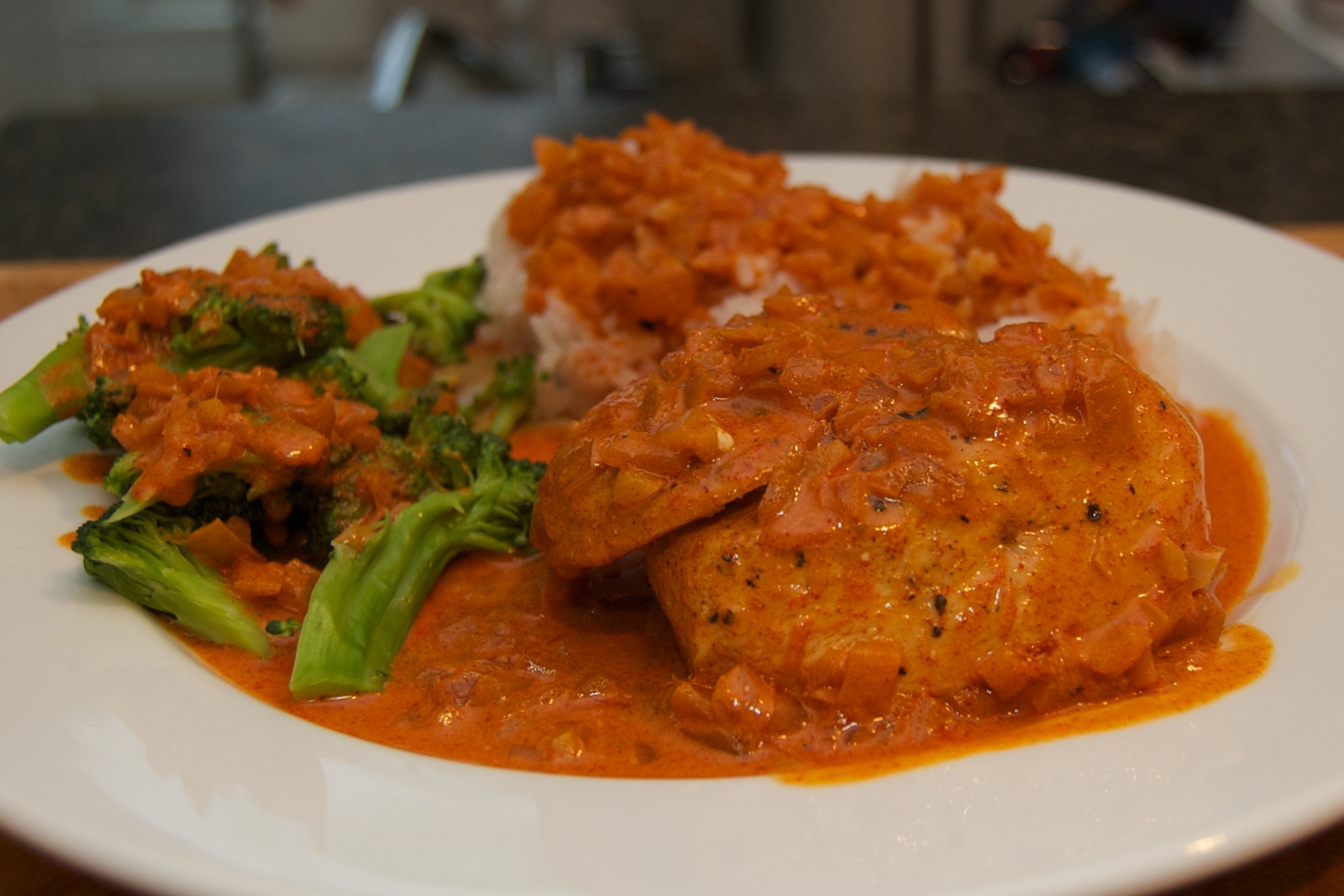 Dessert: 1 square of Lake Champlain dark chocolate raspberry truffle.
Steps: 8,117. It was also snowing and/or raining most of the day. Not the best of days to walk!
Weight at beginning of the day: 111.8 lbs. Weight at the beginning of the next day: 112.0 lbs.