What I ate: July 18, 2011
Breakfast: Eggs, toast and bacon . With a half slice of Barowski's wheat bread and Earth Balance spread.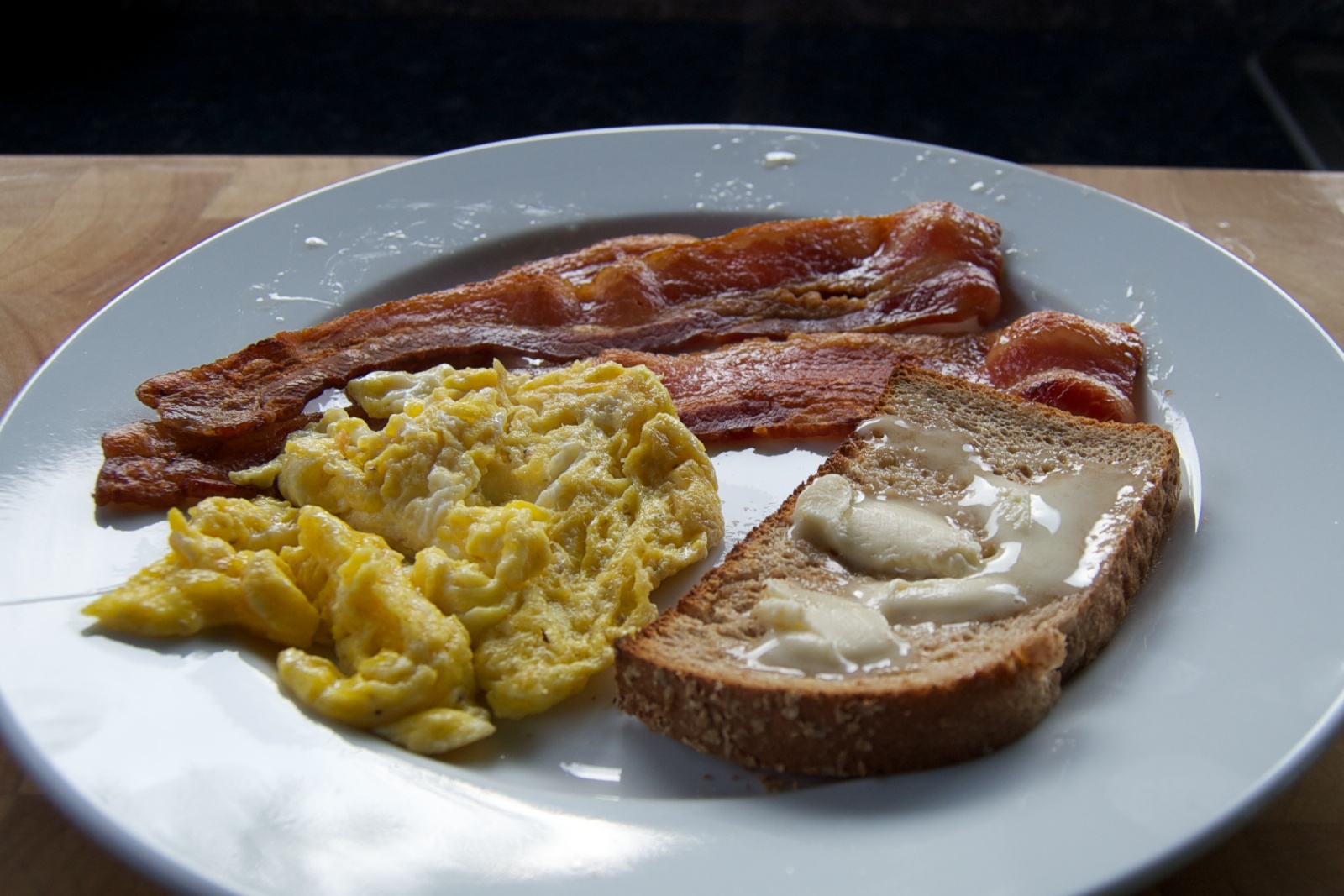 Lunch: I was going to have a roast beef sandwich for lunch, and as I was leafing through my box of pre-cooked, vacuum-sealed frozen meat…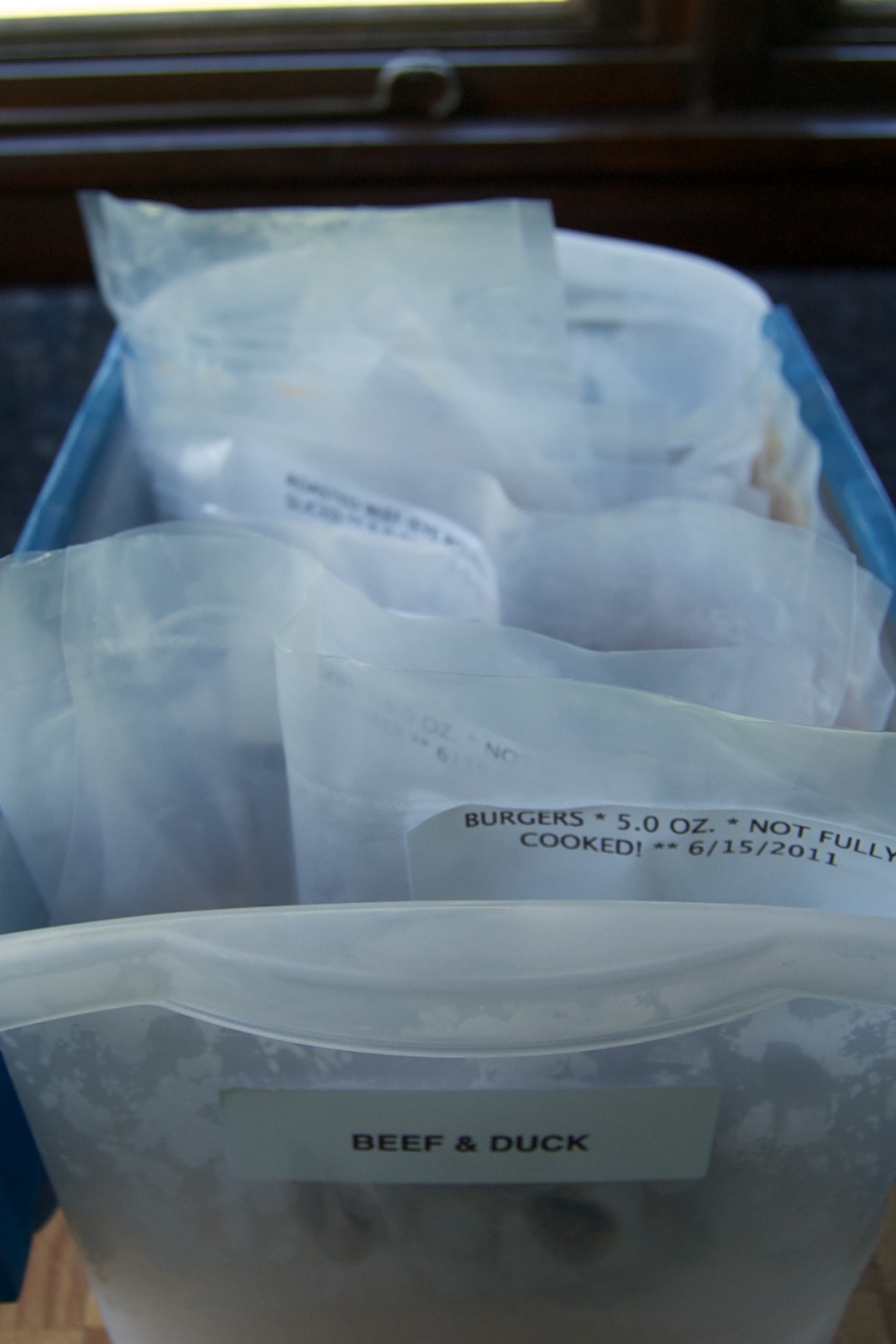 I came across a serving of my Japanese crushed hamburger which sounded better. I had that with rice instead.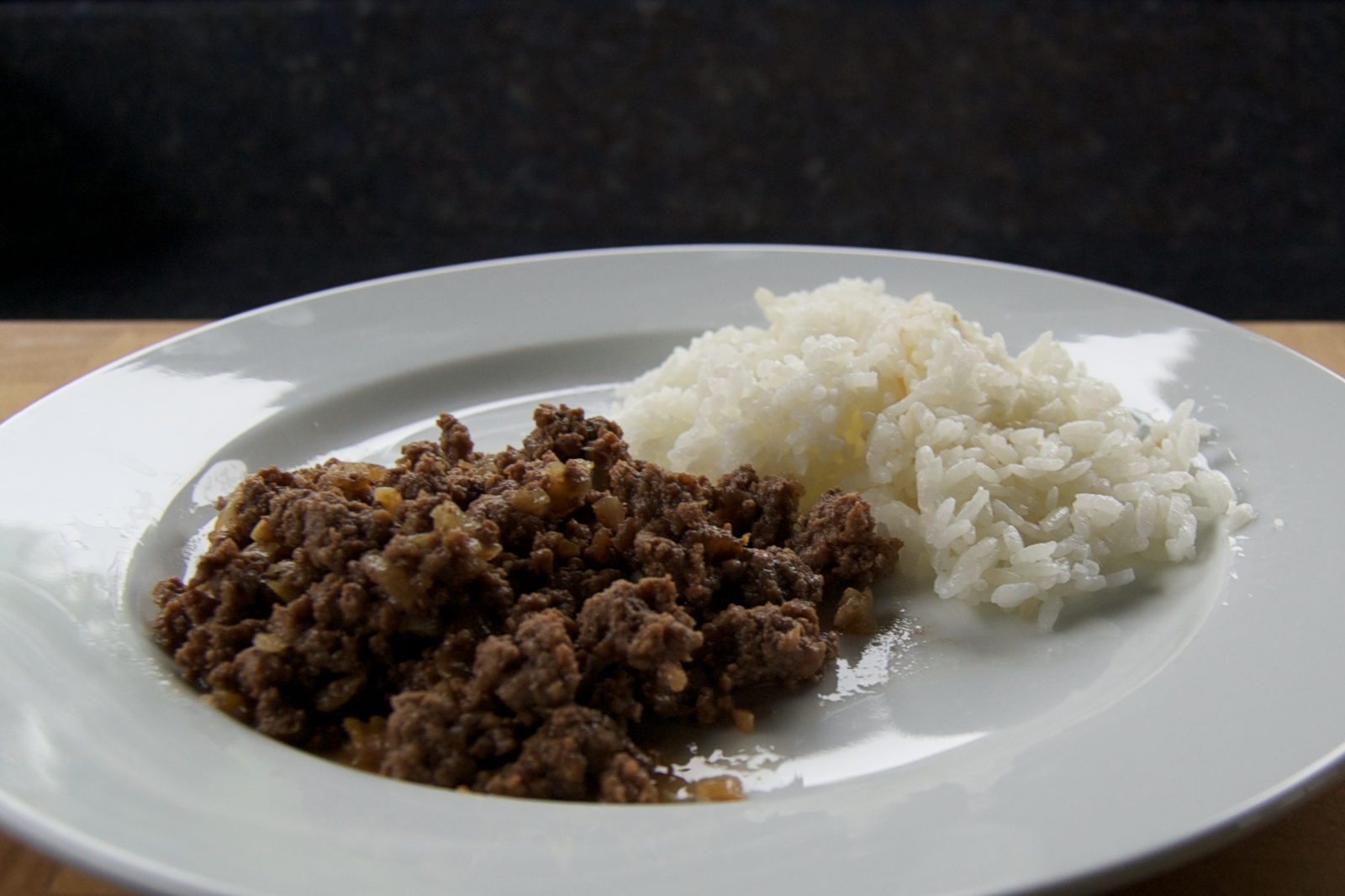 Dinner: Grilled wild sockeye salmon, rice with furikake and sautéed cabbage. The salmon was thin and it only took 1:30 on each side on my very hot infrared propane grill to cook it perfectly. And a glass if Castle Rock chardonnay.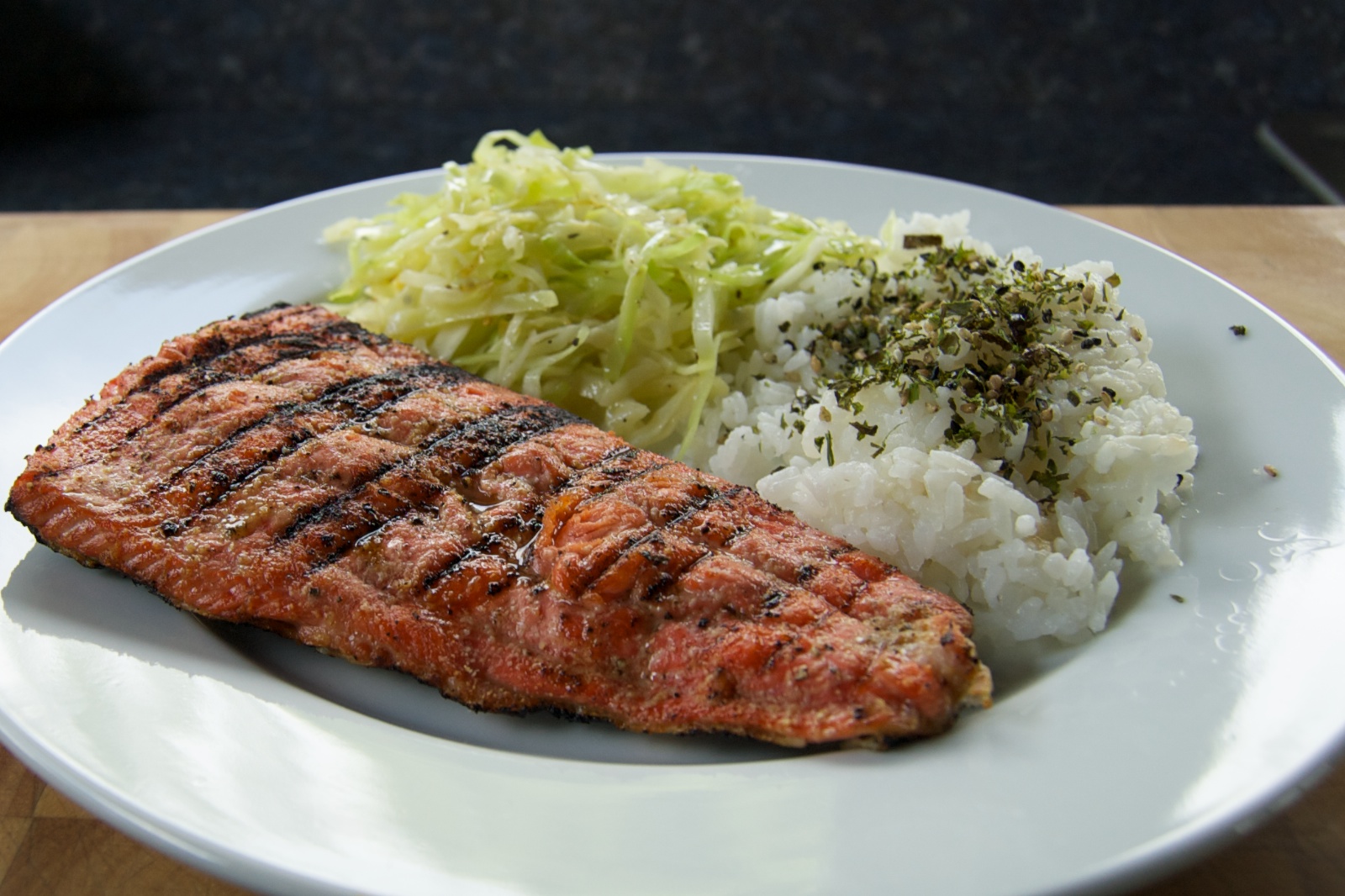 And a little Dagoba xocolatl chocolate bar for dessert. 4 strips. It's a little spicy! "Rich dark chocolate, chiles and nibs."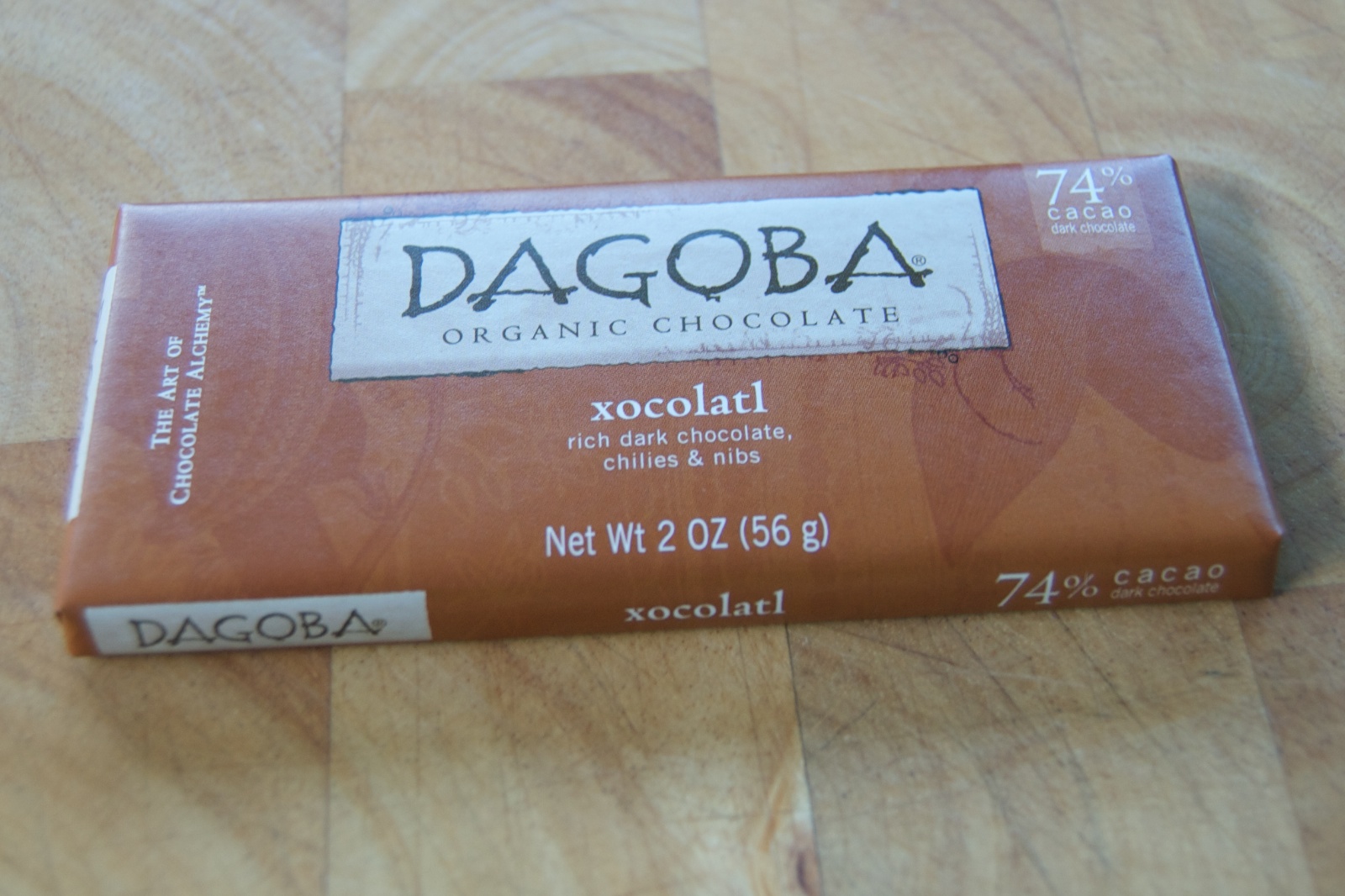 And I broke down a whole chicken. The wings and drumettes I vacuum sealed and froze. The boneless breast will be used tomorrow. And the legs and thighs are marinating in Brooks' marinade for barbecued chicken. It was too hot to make chicken stock so I just discarded the carcass this time.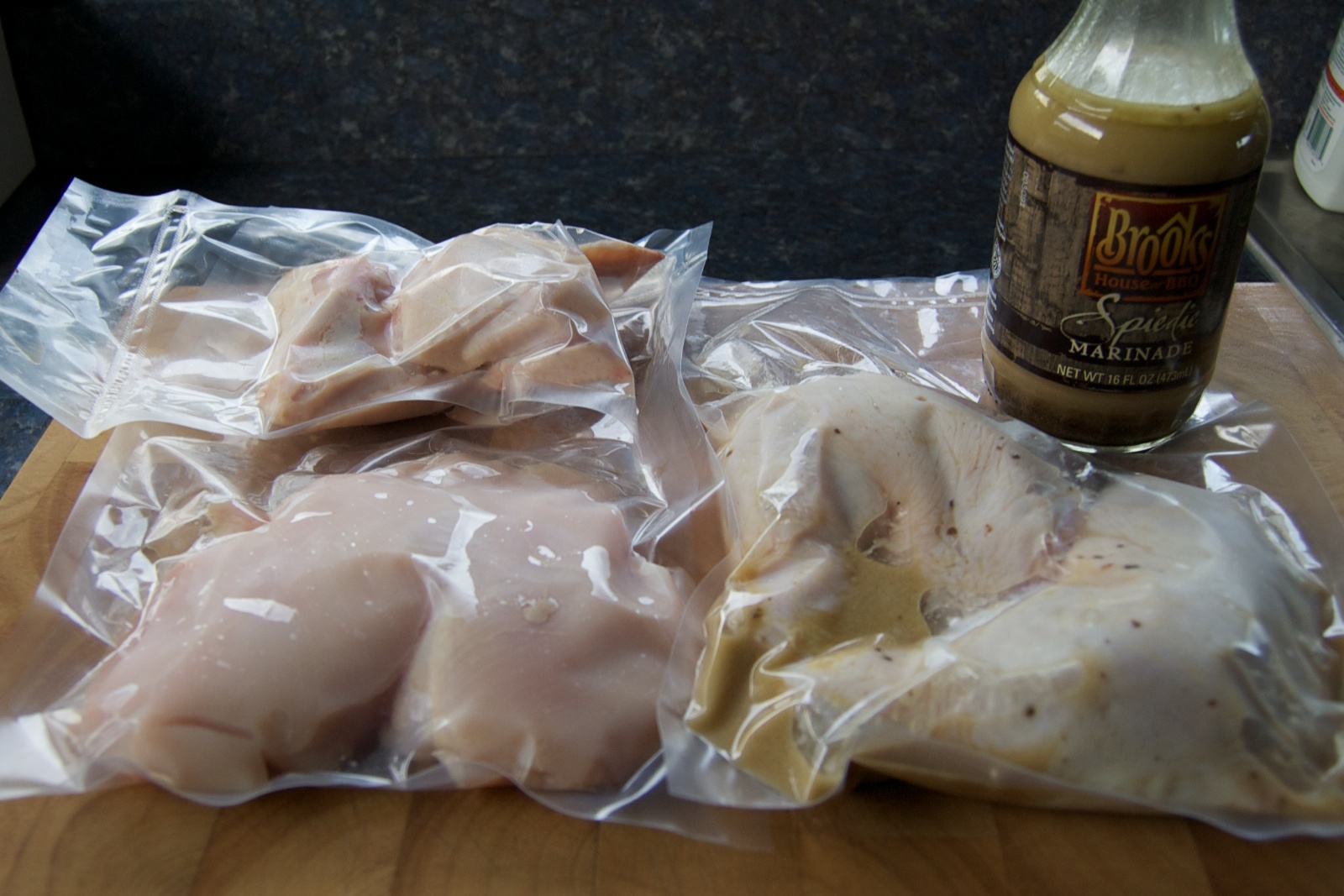 Weight at beginning of the day: 111.0 lbs. Weight at the beginning of the next day: 110.2 lbs.