What I ate: July 28, 2011
Breakfast: Sausage, egg, and cheese on a Barowski's whole wheat English muffin . With homemade sausage , Cabot cheddar cheese and one organic egg.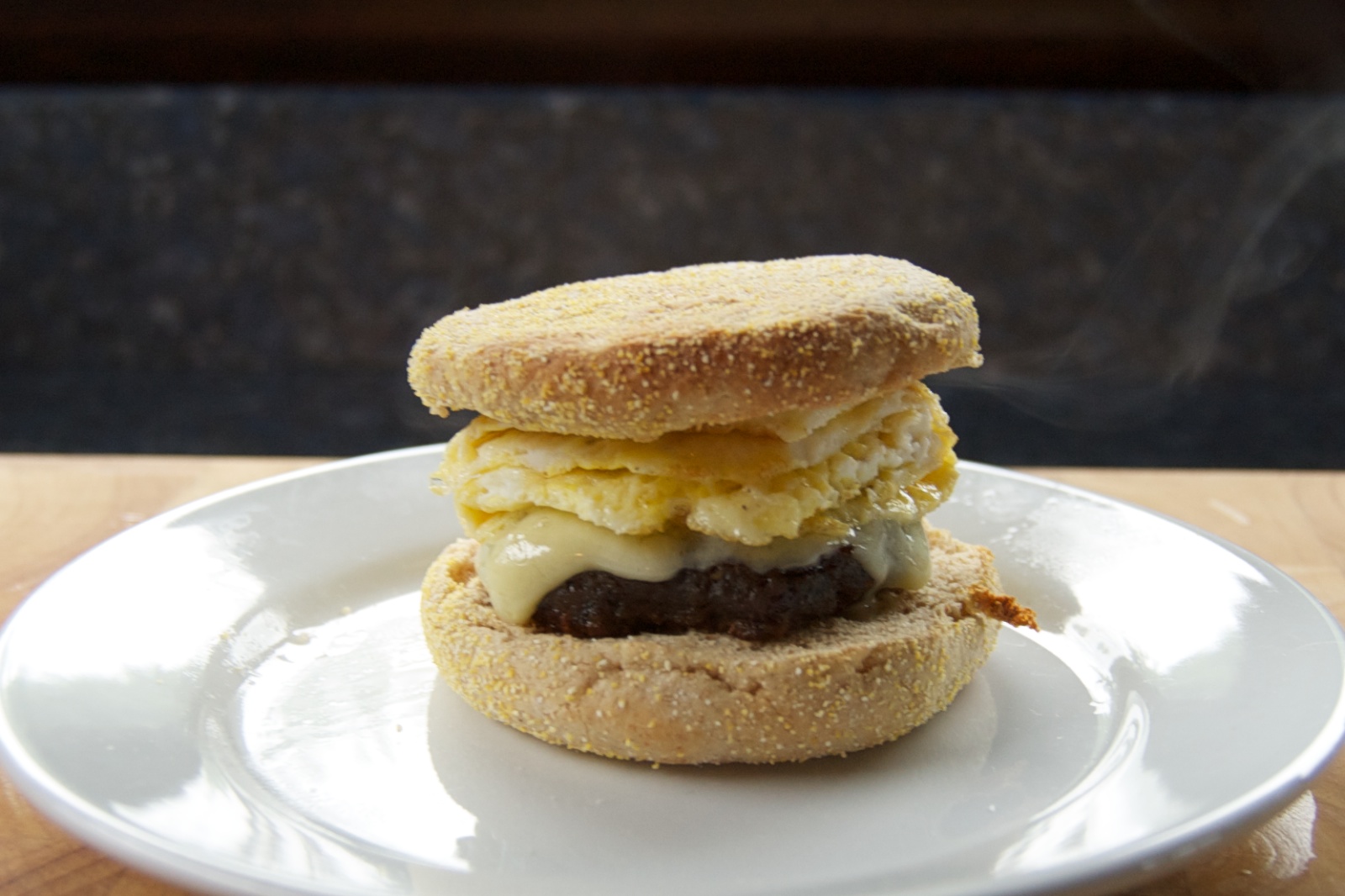 Lunch: Stir-fry of one zucchini and two slices of bacon. With rice.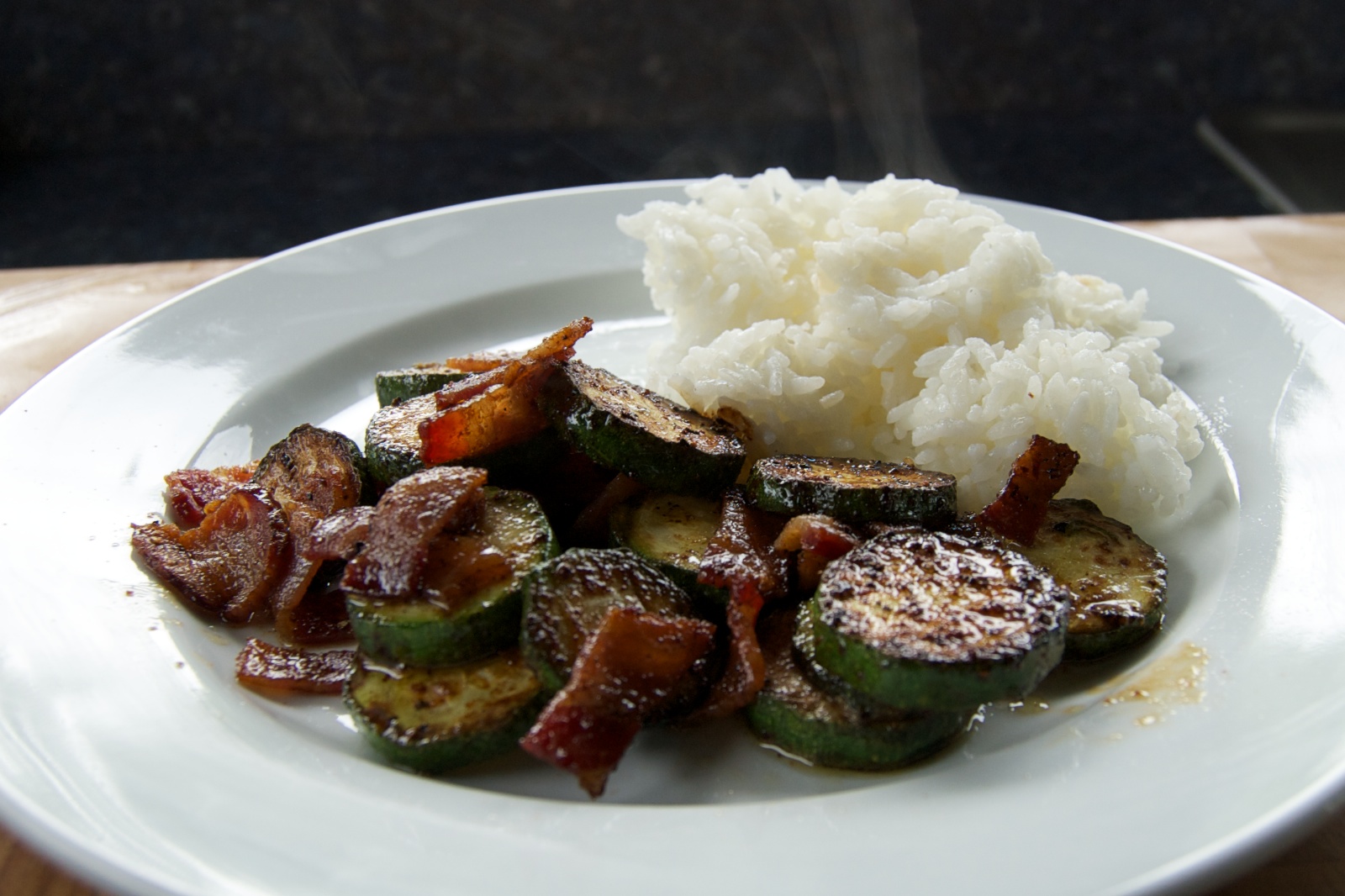 Dinner: Roasted pork soft taco with salsa fresca and lettuce. Also 1.1 oz. tortilla chips and more salsa fresca. And 2 glasses of Urban Riesling.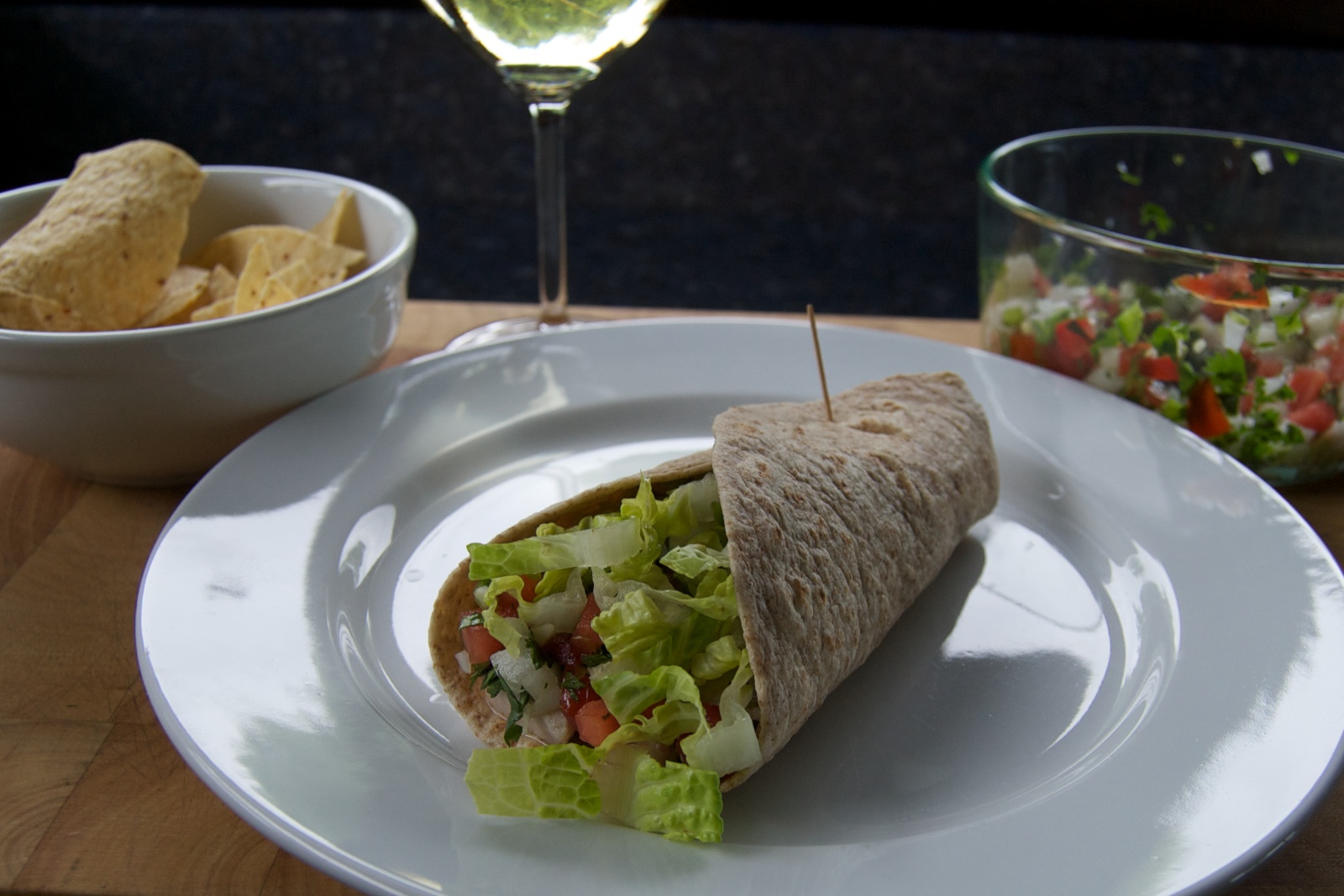 Dessert: 2 strips of Dagoba beaucoup berries dark chocolate bar.
Snack: 1/8 c. air popped popcorn with 1/2 tbsp. butter and salt.
Weight at beginning of the day: 110.4 lbs. Weight at the beginning of the next day: 109.0 lbs.