What I ate: July 29, 2011
Breakfast: Blueberry muffin and bacon , both previously frozen. This muffin was from the batch that I forgot to add the baking powder to, so they're a little shorter than usual.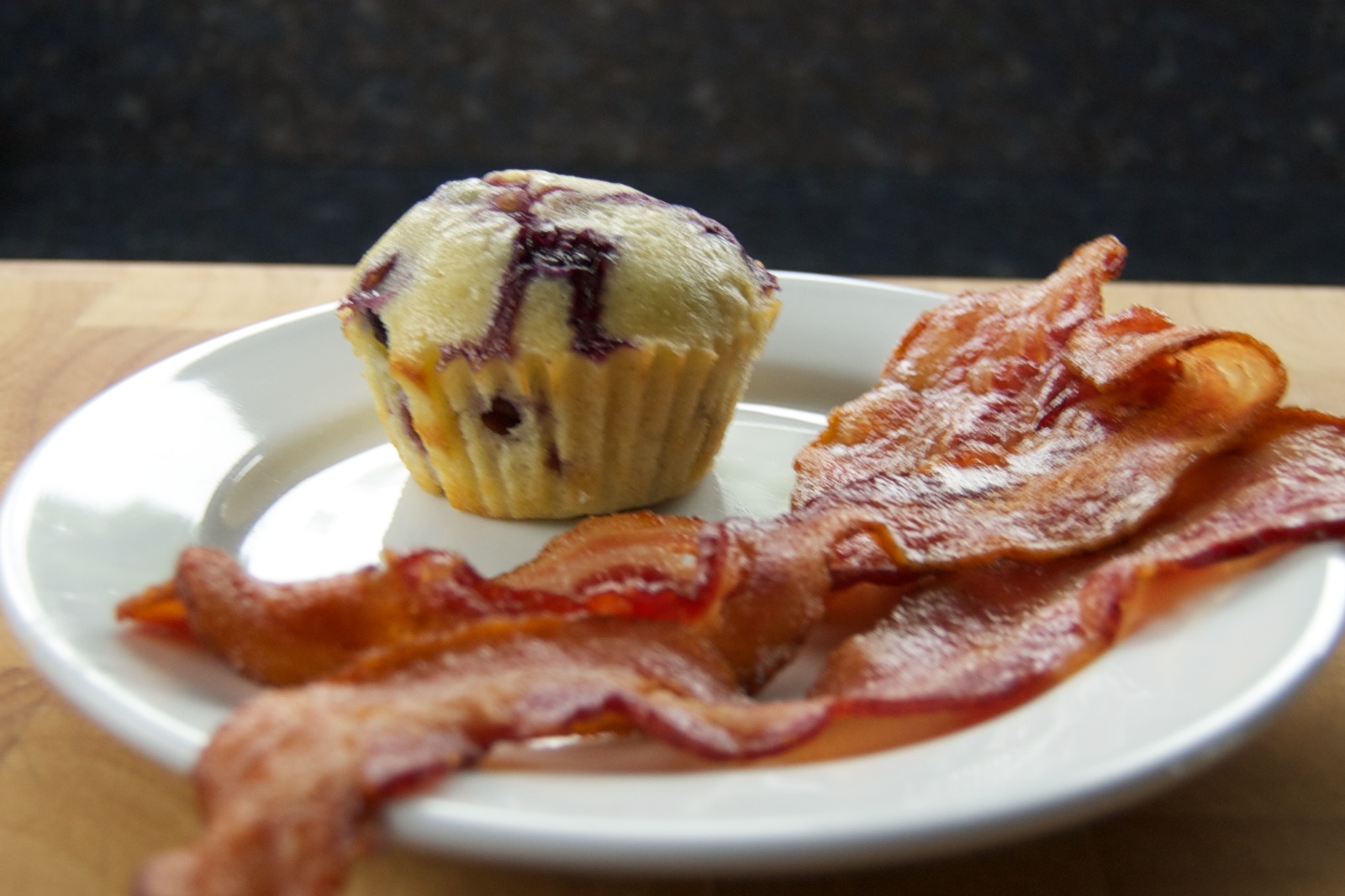 Snack: 0.8 oz. peanuts.
Lunch: Roast beef sandwich with mayo, horseradish and lettuce on one slice of Barowski's wheat bread, cut in half. And Kettle Chips barbecue potato chips. 3.0 oz. of homemade eye of round roast beef.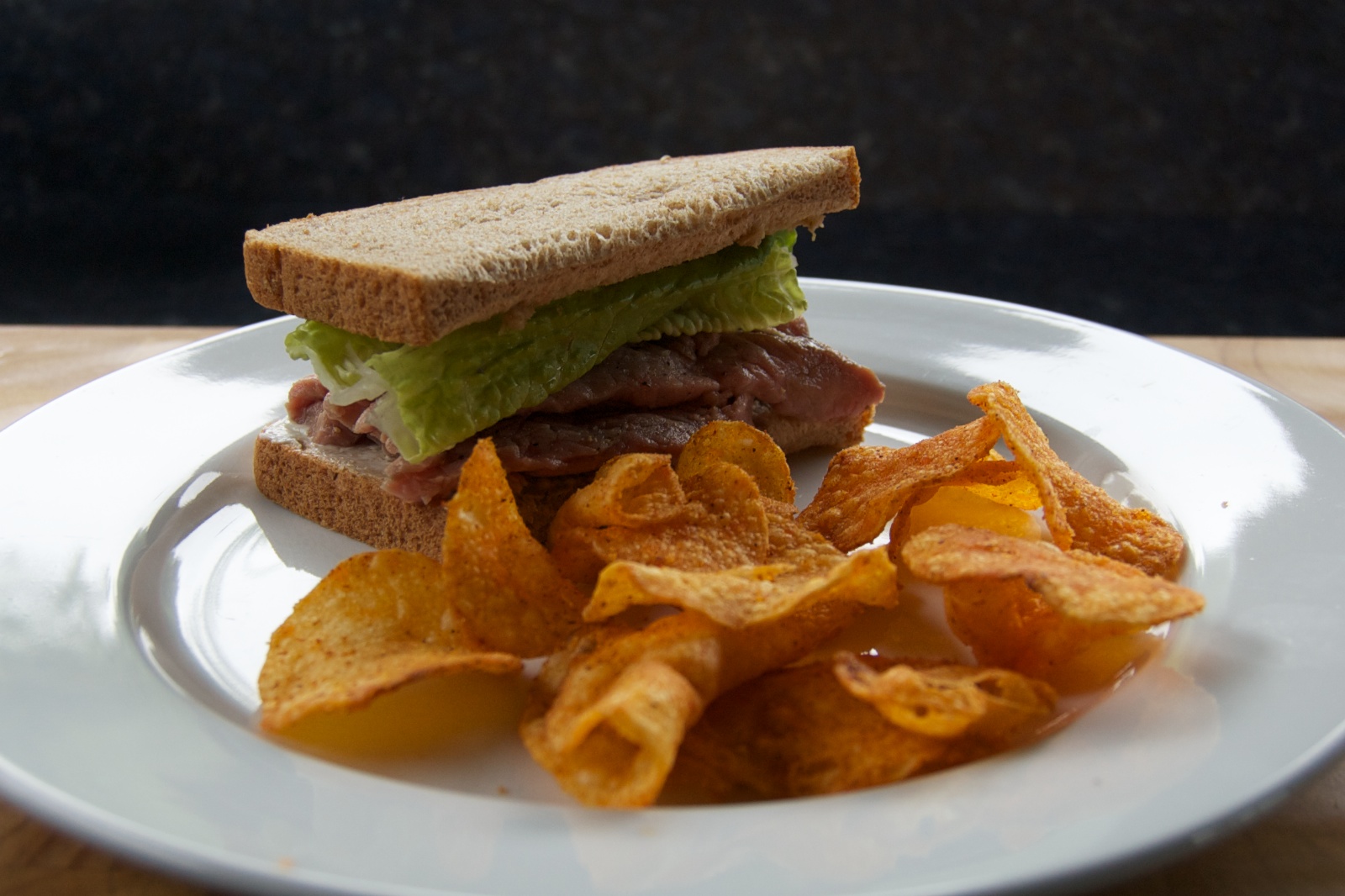 Snack: 0.7 oz. peanuts.
Dinner: Cuban medianoche ("midnight") sandwich . This is quite possibly the most delicious sandwich ever invented, with ham, swiss, marinated roasted pork, dill pickle and mustard on a special, slightly sweet, soft, white medianoche roll. Served with French fries and a Sierra Nevada pale ale.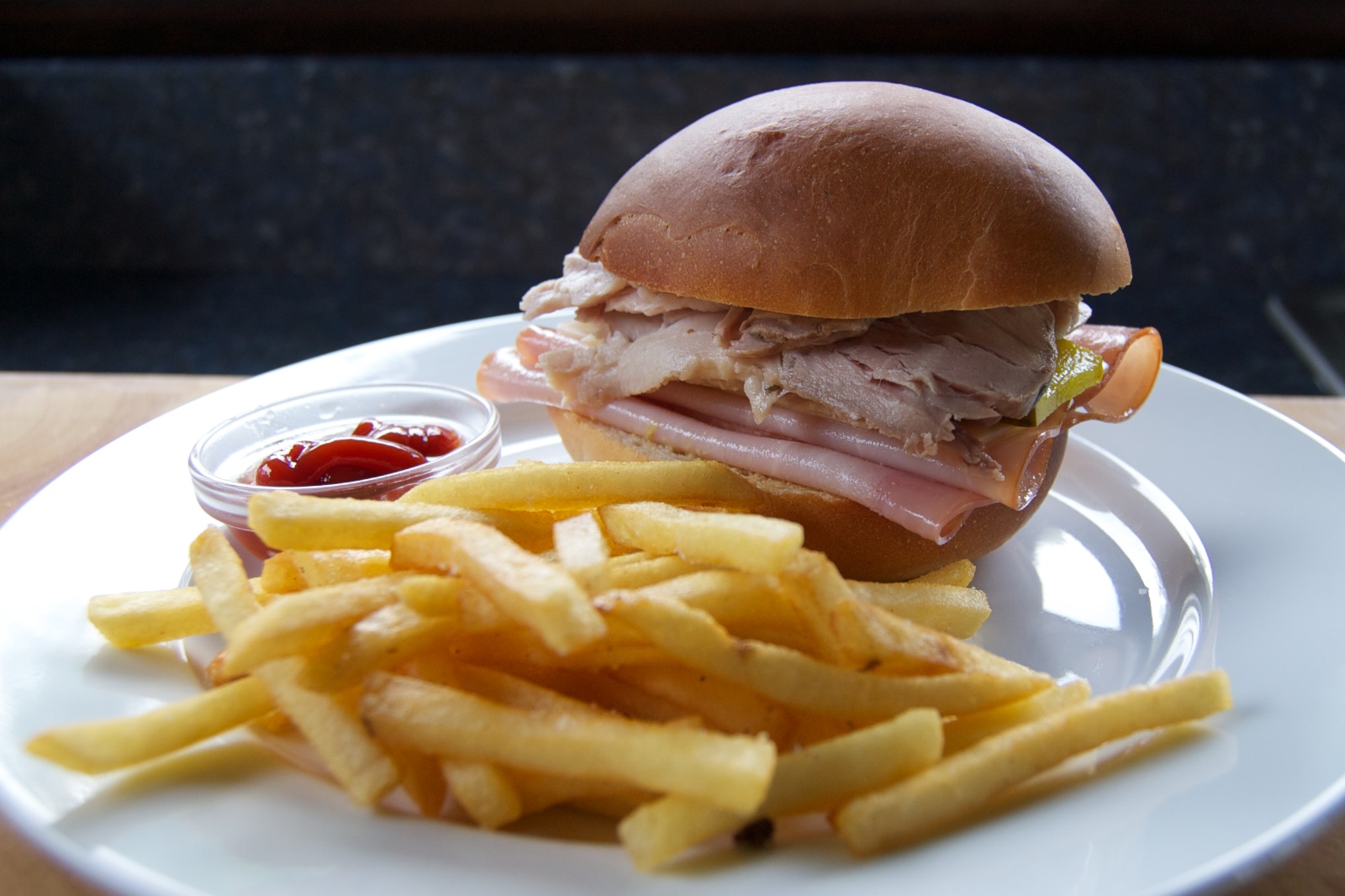 Dessert: A couple strips of Dagoba beaucoup berries chocolate bar.
Weight at beginning of the day: 109.0 lbs. Weight at the beginning of the next day: 108.8 lbs.