What I ate: July 7, 2011
Breakfast: Homemade whole wheat bagel with 2.0 oz. lox, 1.0 oz. Organic Valley cream cheese, tomato and red onion.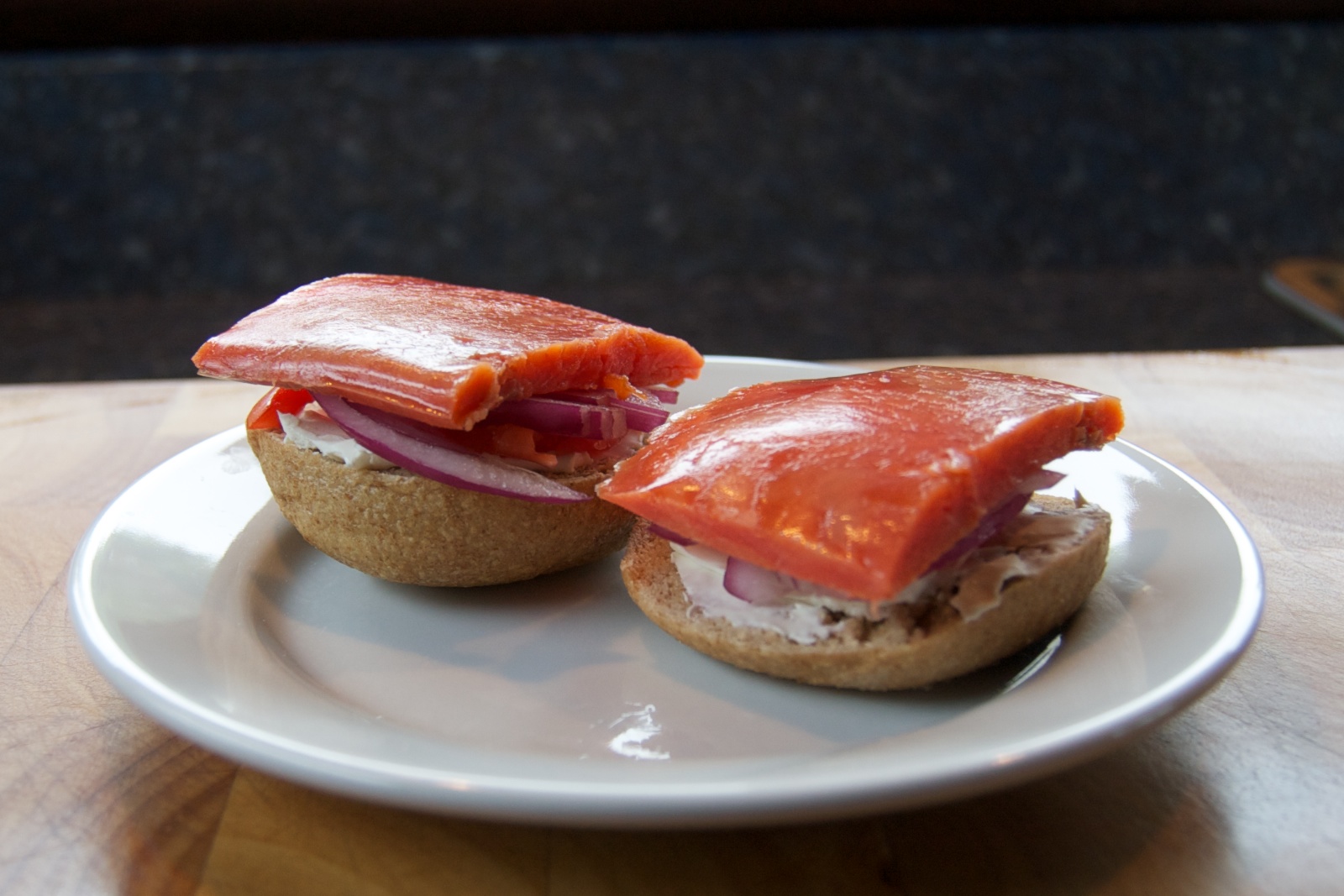 Snack: 0.7 oz. peanuts.
Lunch: Roast beef sandwich. 3.0 oz. homemade eye round roast beef, 1 slice of Barowski's wheat bread cut in half, mayo, horseradish and lettuce. With Kettle barbecue potato chips.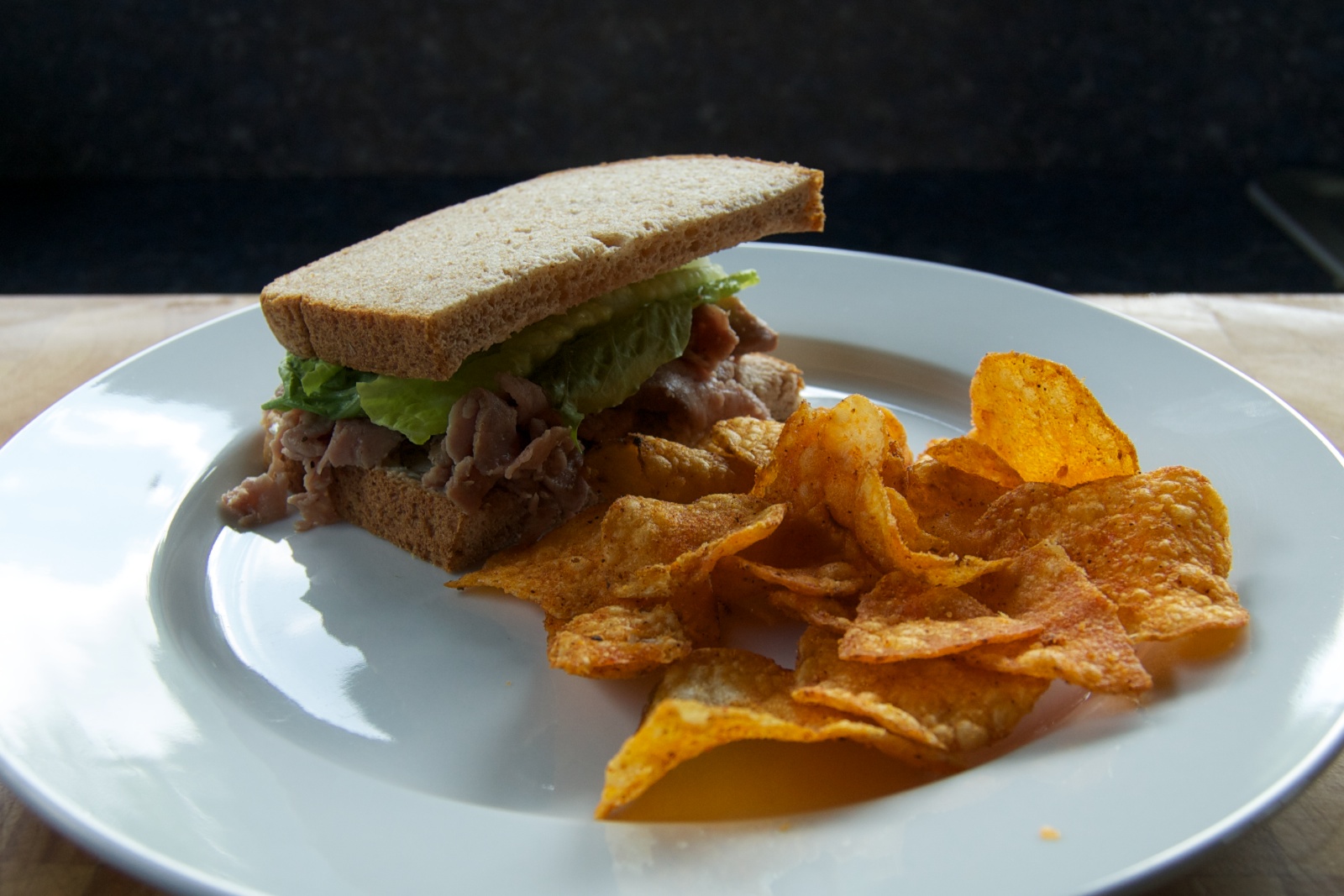 Snack: 0.7 oz. peanuts.
Dinner: Shrimp scampi with spinach , a slice of Red Hen Mad River Grain bread and 1 glass of Urban Riesling.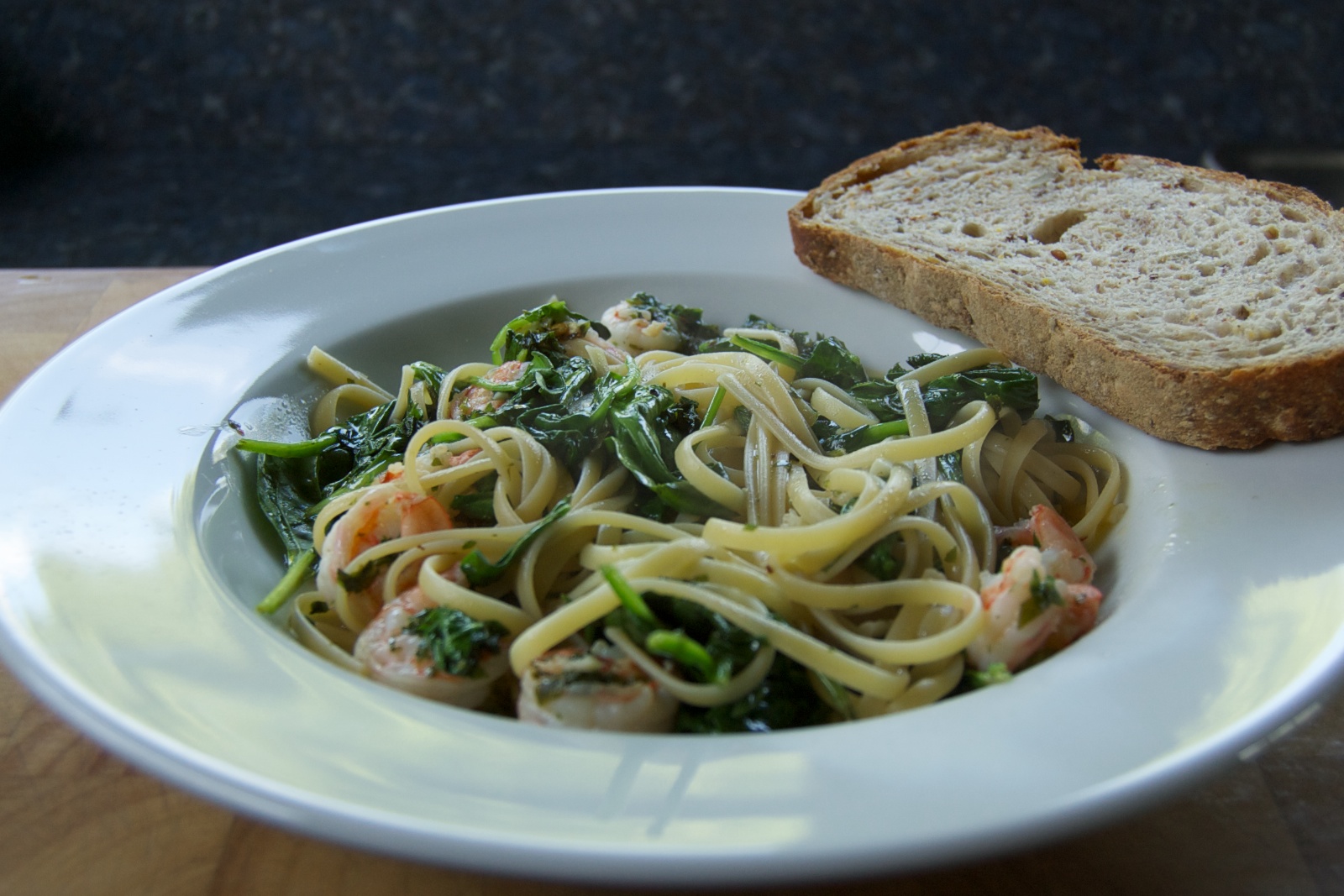 And 2 glasses of Simonassi Malbec, 2009, Mendoza, Argentina.
Weight at beginning of the day: 111.8 lbs. Weight at the beginning of the next day: 110.6 lbs.