What I ate: August 18, 2011
Breakfast: Pancakes and bacon . Both previously frozen. With Vermont maple syrup.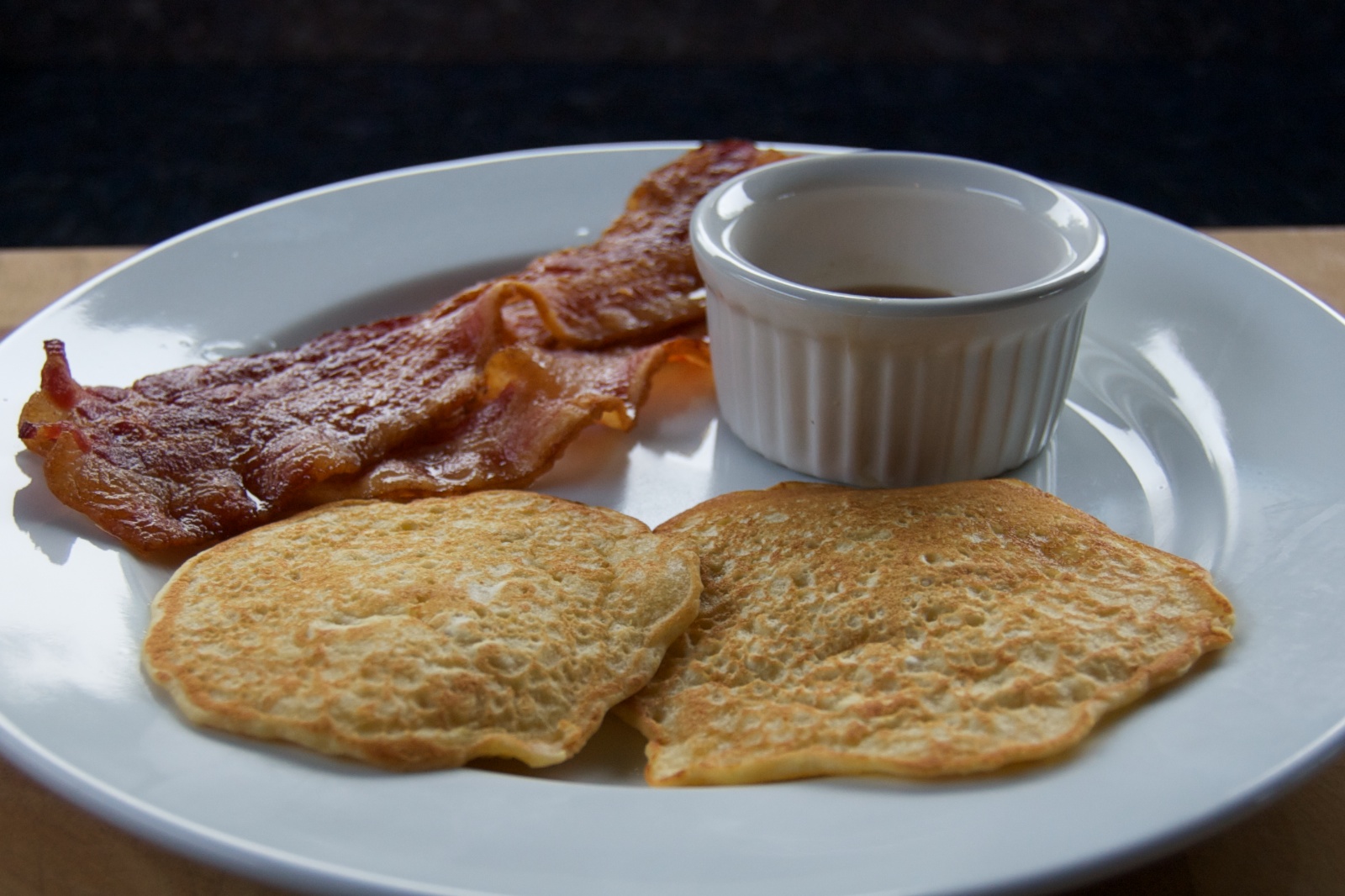 Snack: Buttermilk biscuit with butter. I baked a batch of these for dinner tonight. They're basically Alton Brown's recipe , though I substituted coconut oil for shortening. They're really good.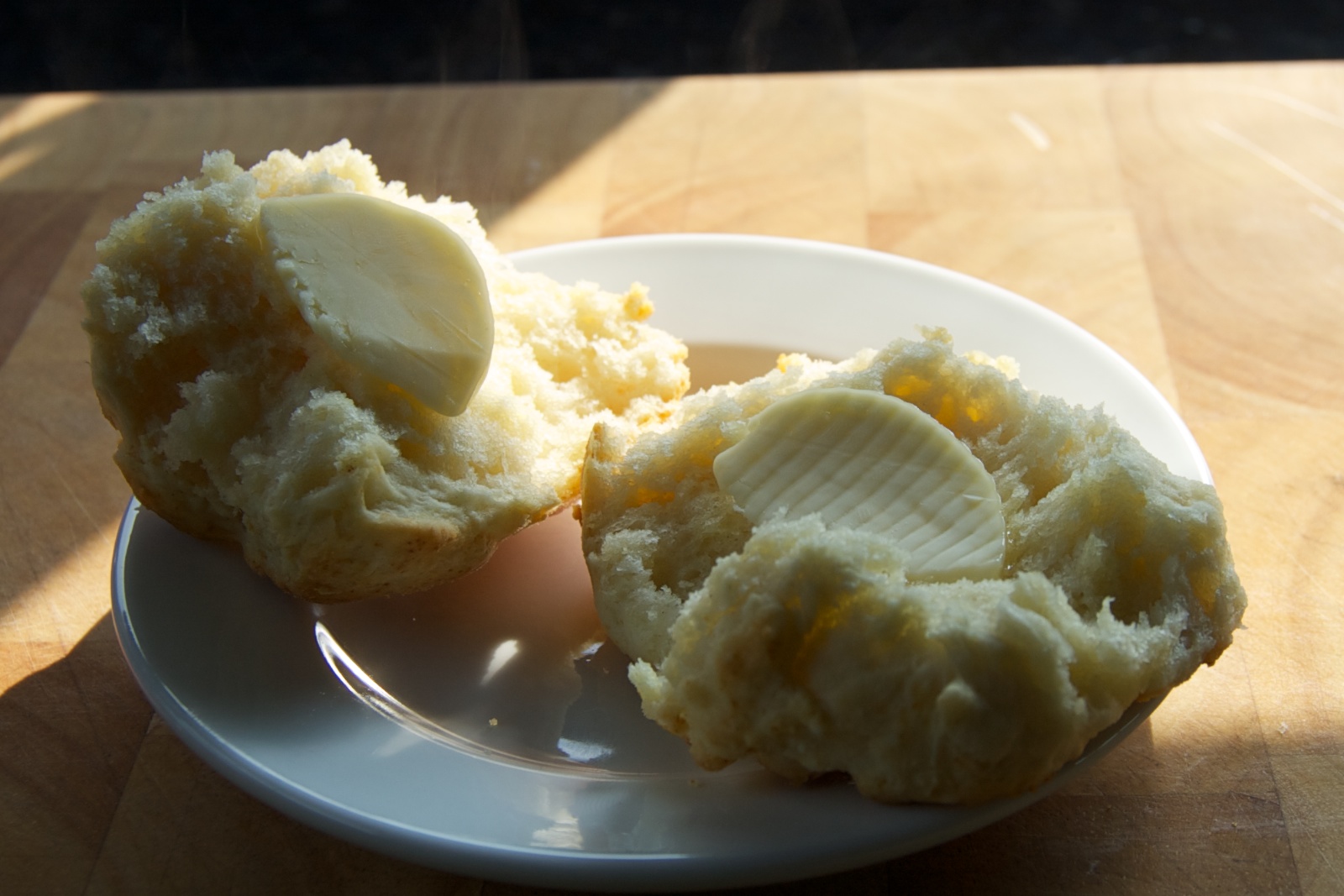 Lunch: Beef with broccoli and scallions and rice.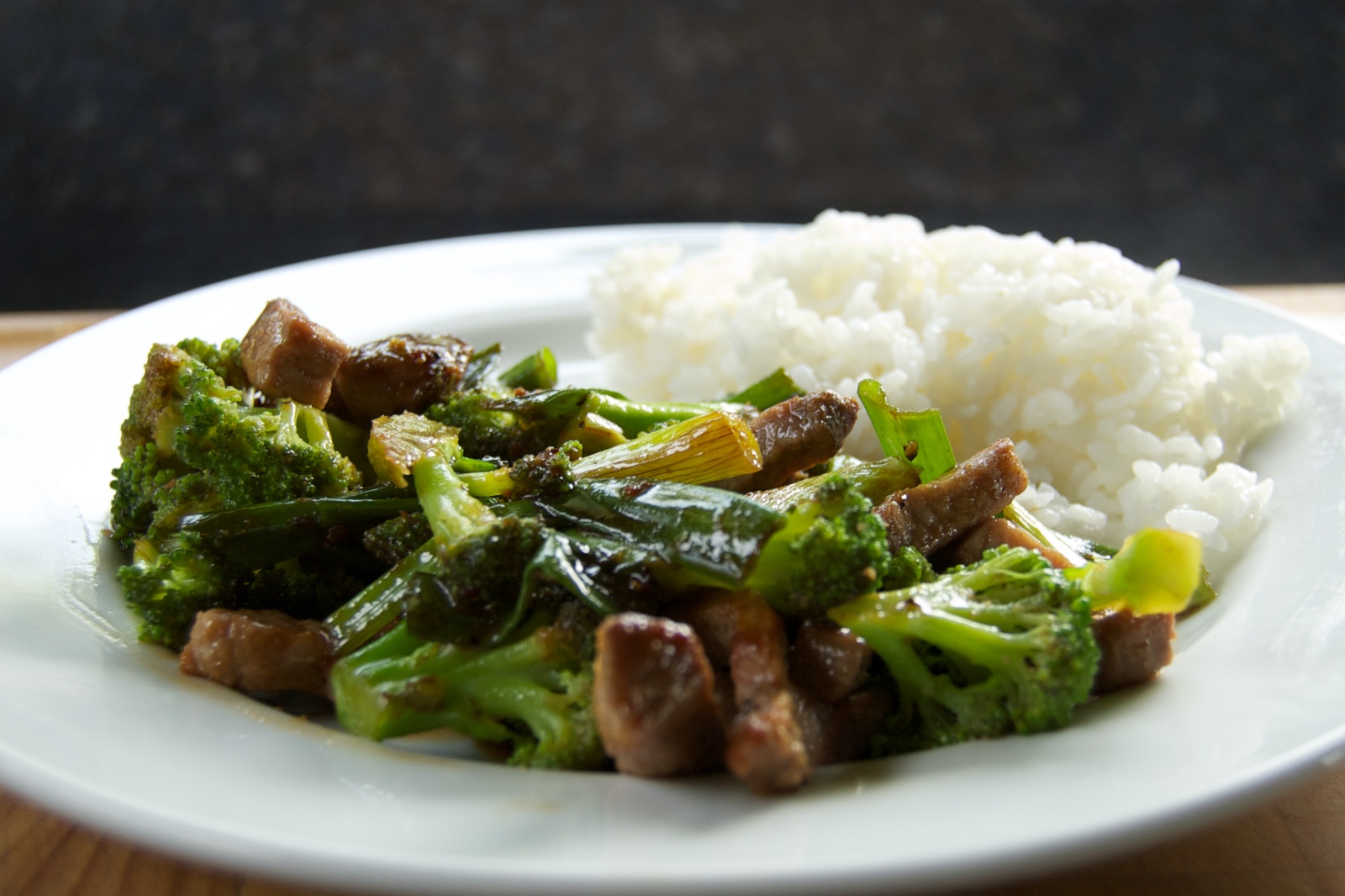 Snack: 0.7 oz. peanuts.
Dinner: Fried chicken , French fries, sautéed red chard and a buttermilk biscuit. And a Sierra Nevada pale ale.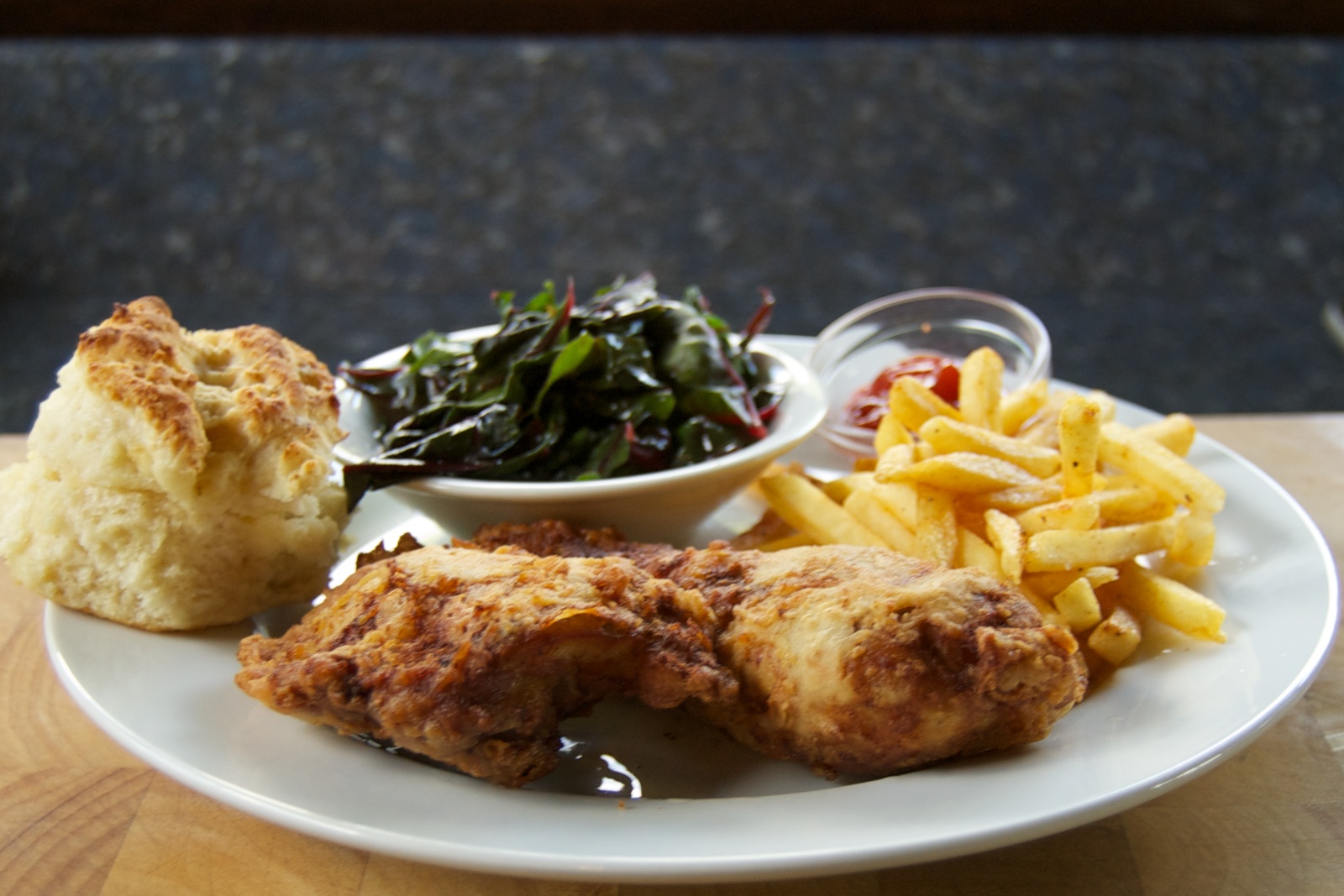 Dessert: 2 glasses of Don Cano malbec. And 2 strips of Dagoba xocolatl chocolate bar.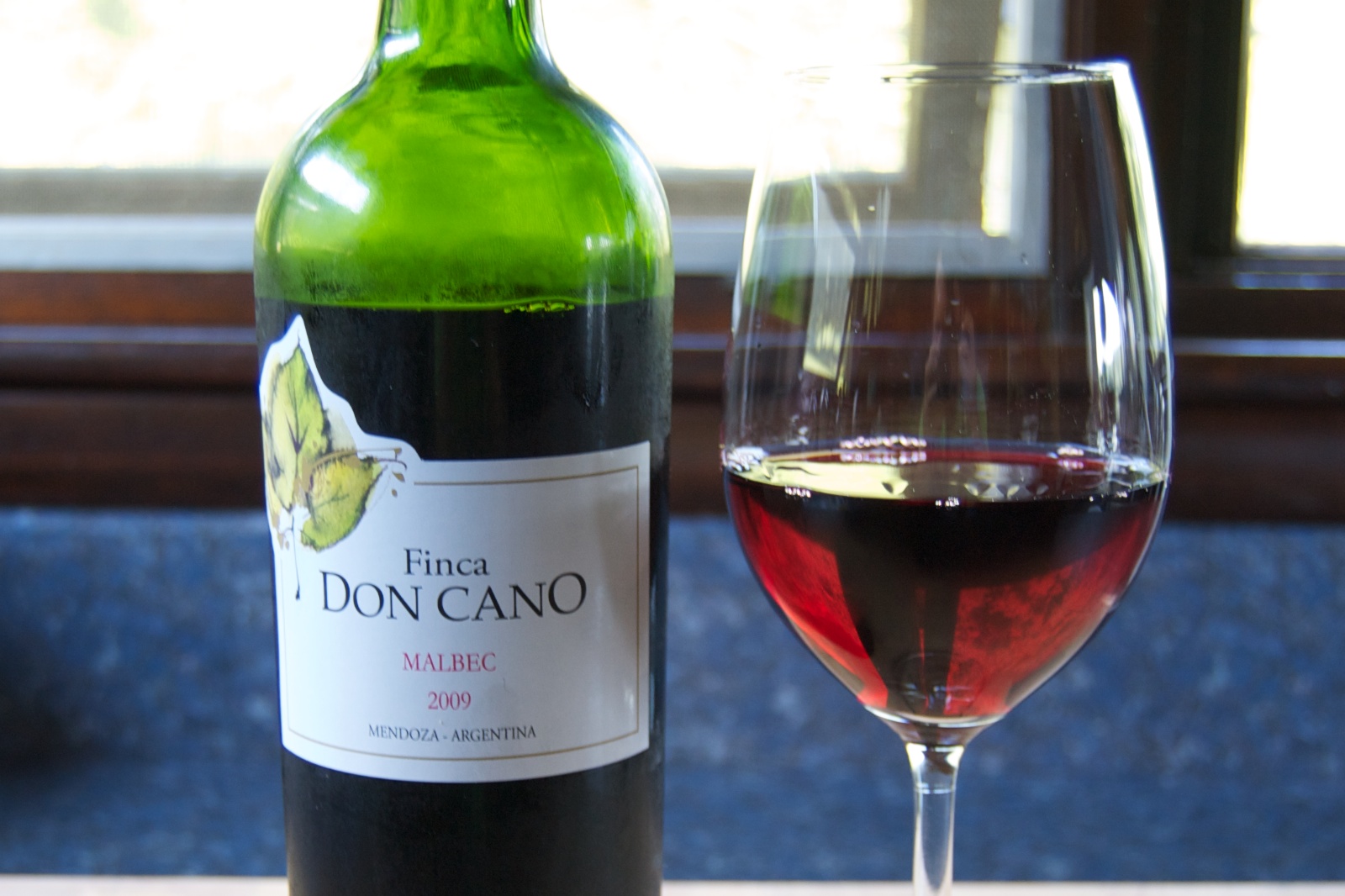 Weight at beginning of the day: 110.0 lbs. Weight at the beginning of the next day: 109.2 lbs.