What I ate: August 23, 2011
Breakfast: Blueberry muffin and bacon , both previously frozen.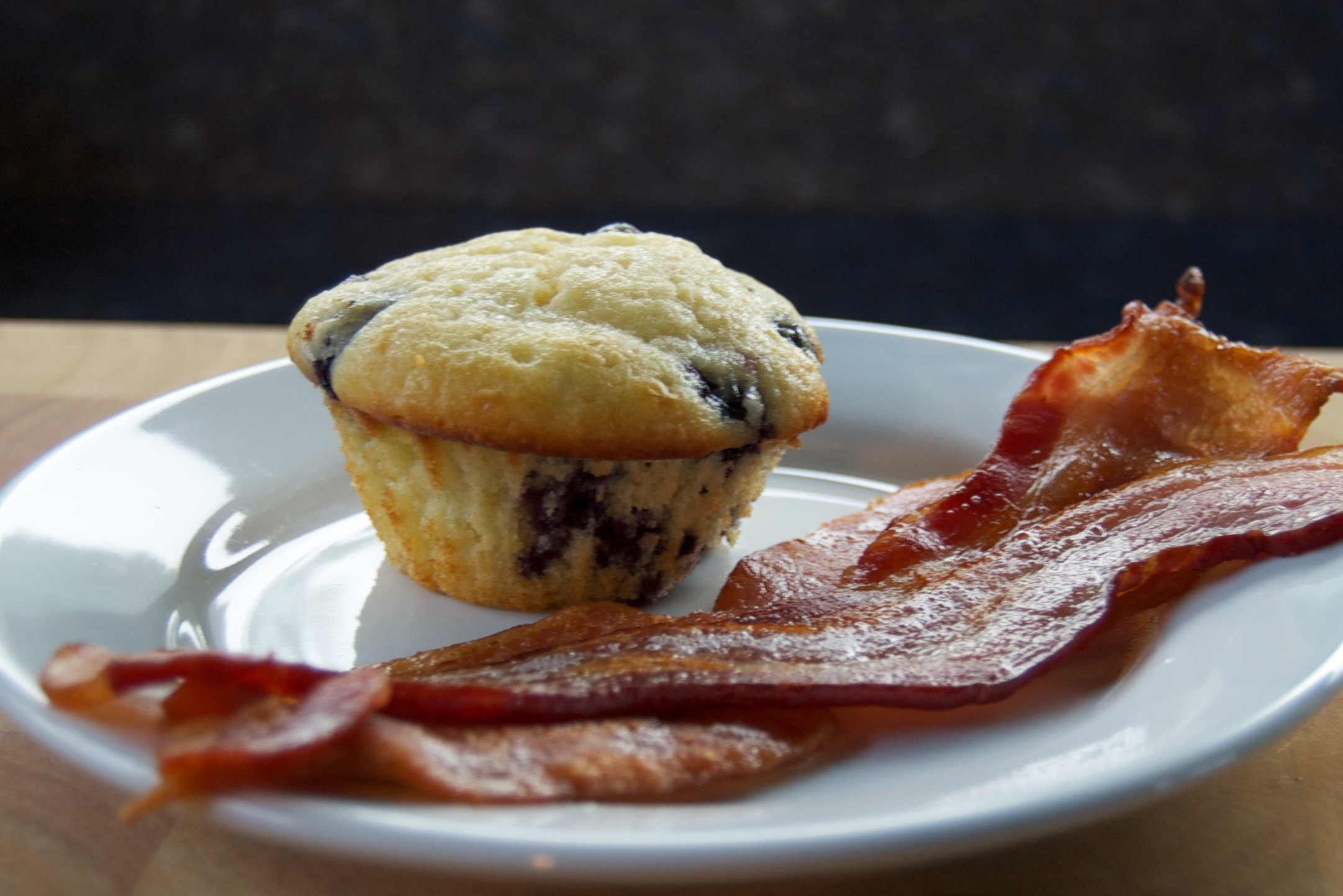 Lunch: Beef with snow peas. And rice.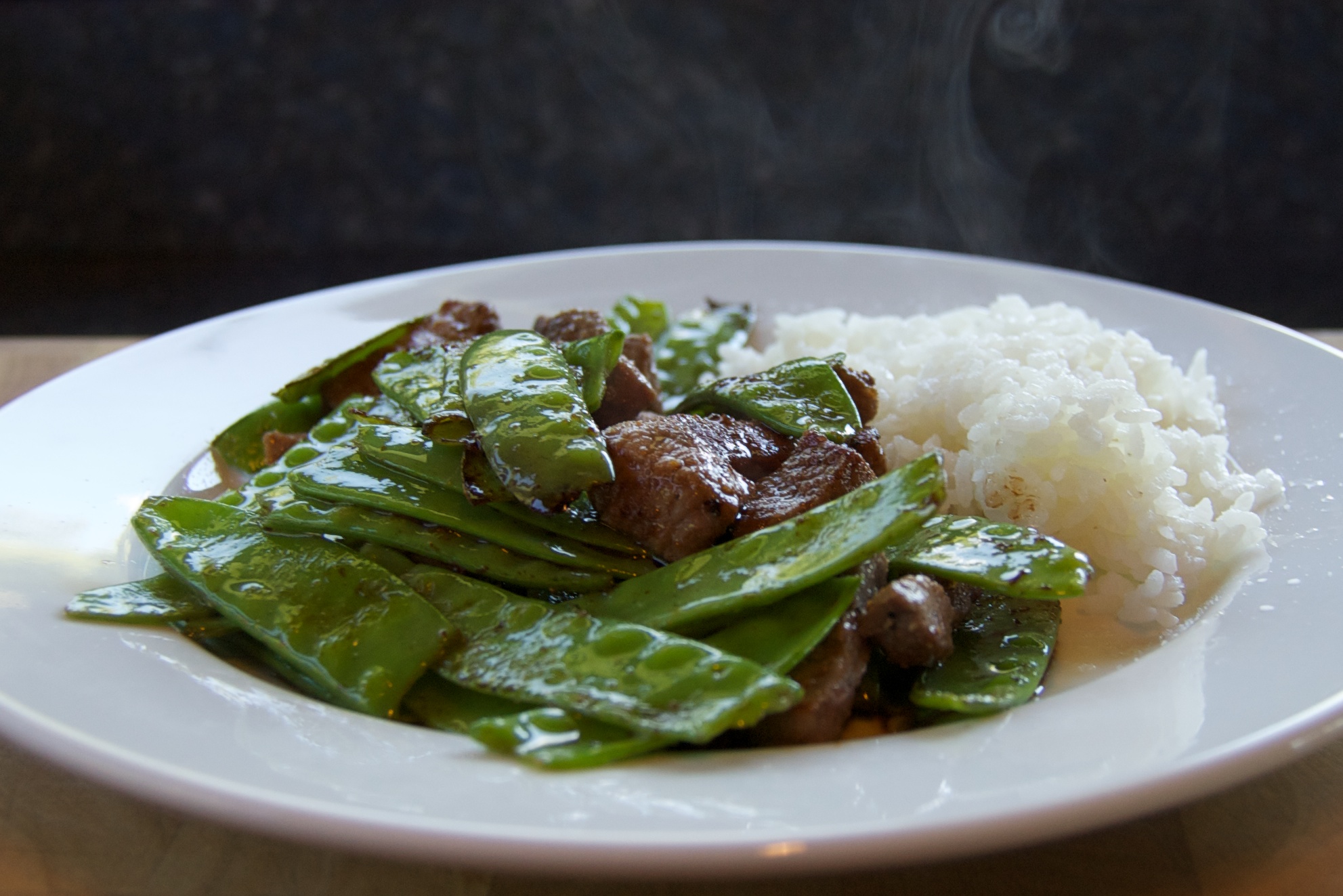 Snack: 0.7 oz. peanuts.
Dinner: Grilled salmon, sautéed spinach and rice with furikake. I previously grilled, vacuum sealed and froze the salmon so I just put the frozen salmon into the sous vide for about 40 minutes at 140°F. And a glass of Arca Nova vinho verde.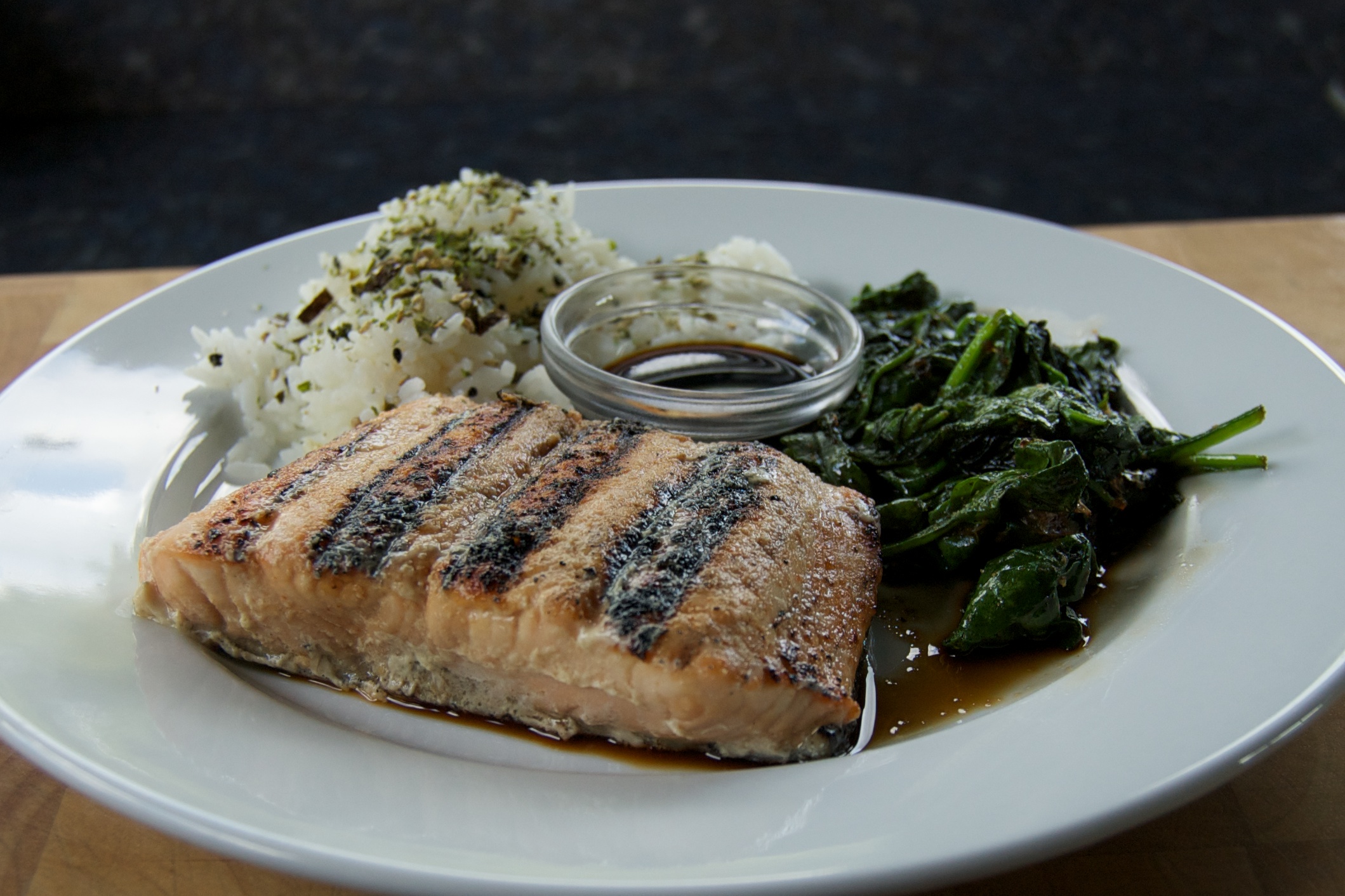 Dessert: 2 strips of Dagoba lavender chocolate bar and 1 glass of Cholila Ranch malbec.
Weight at beginning of the day: 109.8 lbs. Weight at the beginning of the next day: 108.6 lbs.