What I ate: August 3, 2011
Breakfast: Pancakes and bacon . Both previously frozen. With Vermont maple syrup.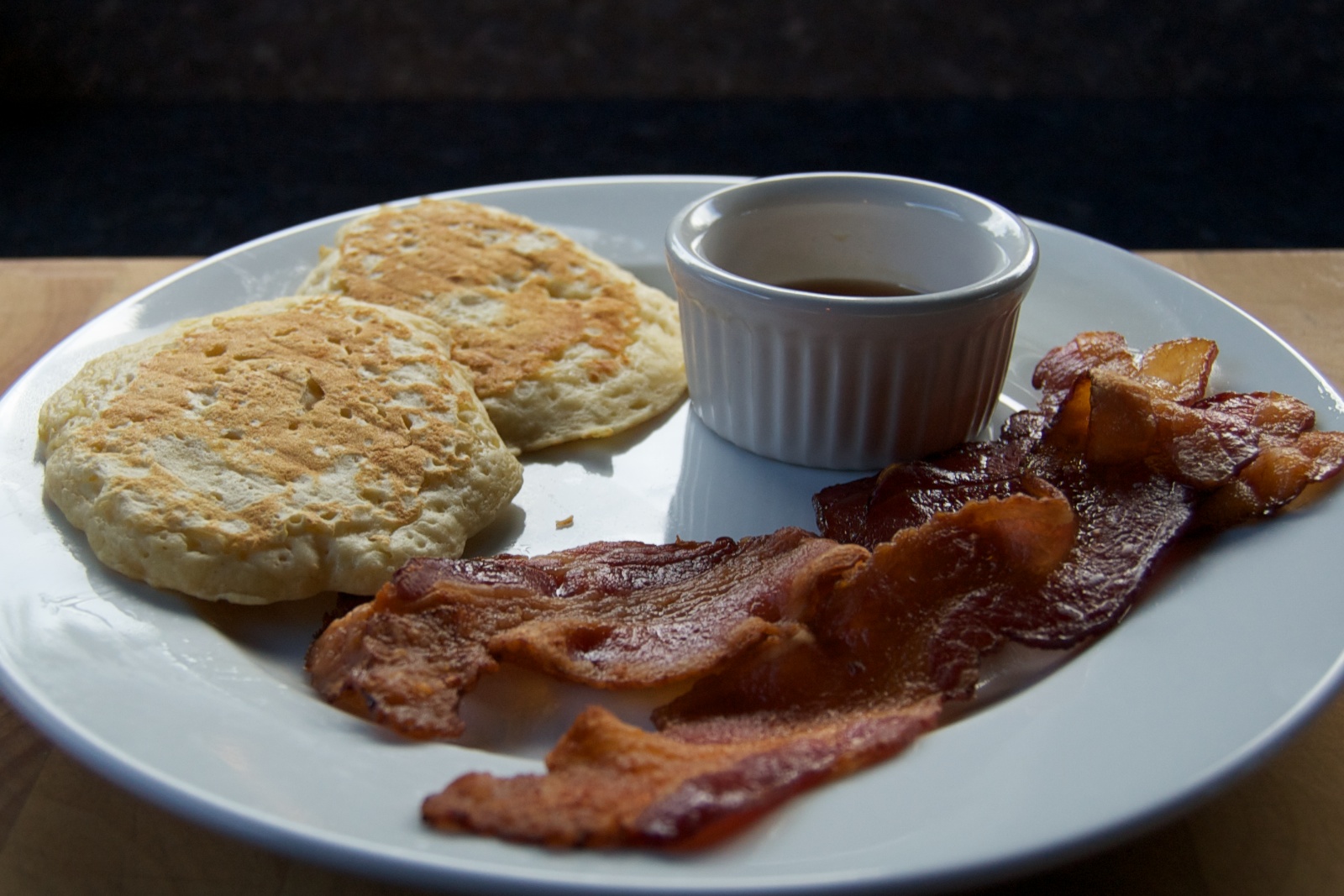 A Spicy V8.
Lunch: Bacon , lettuce and tomato sandwich with Kettle Chips barbecue potato chips. On one slice of Barowski's wheat bread, cut in half.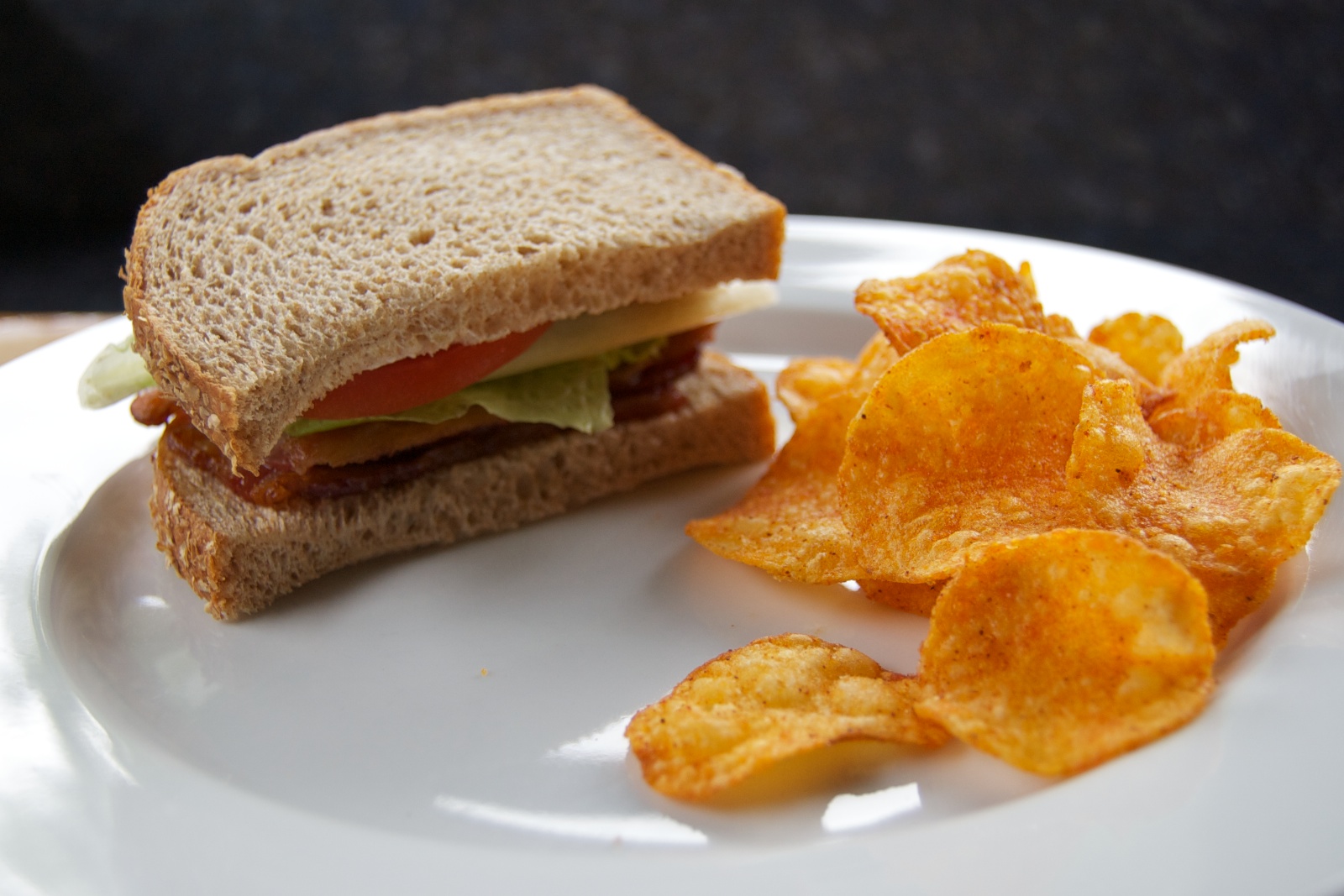 Dinner: Mussels fra diavolo . And a glass of French sauvignon blanc (Domain de Coussergues).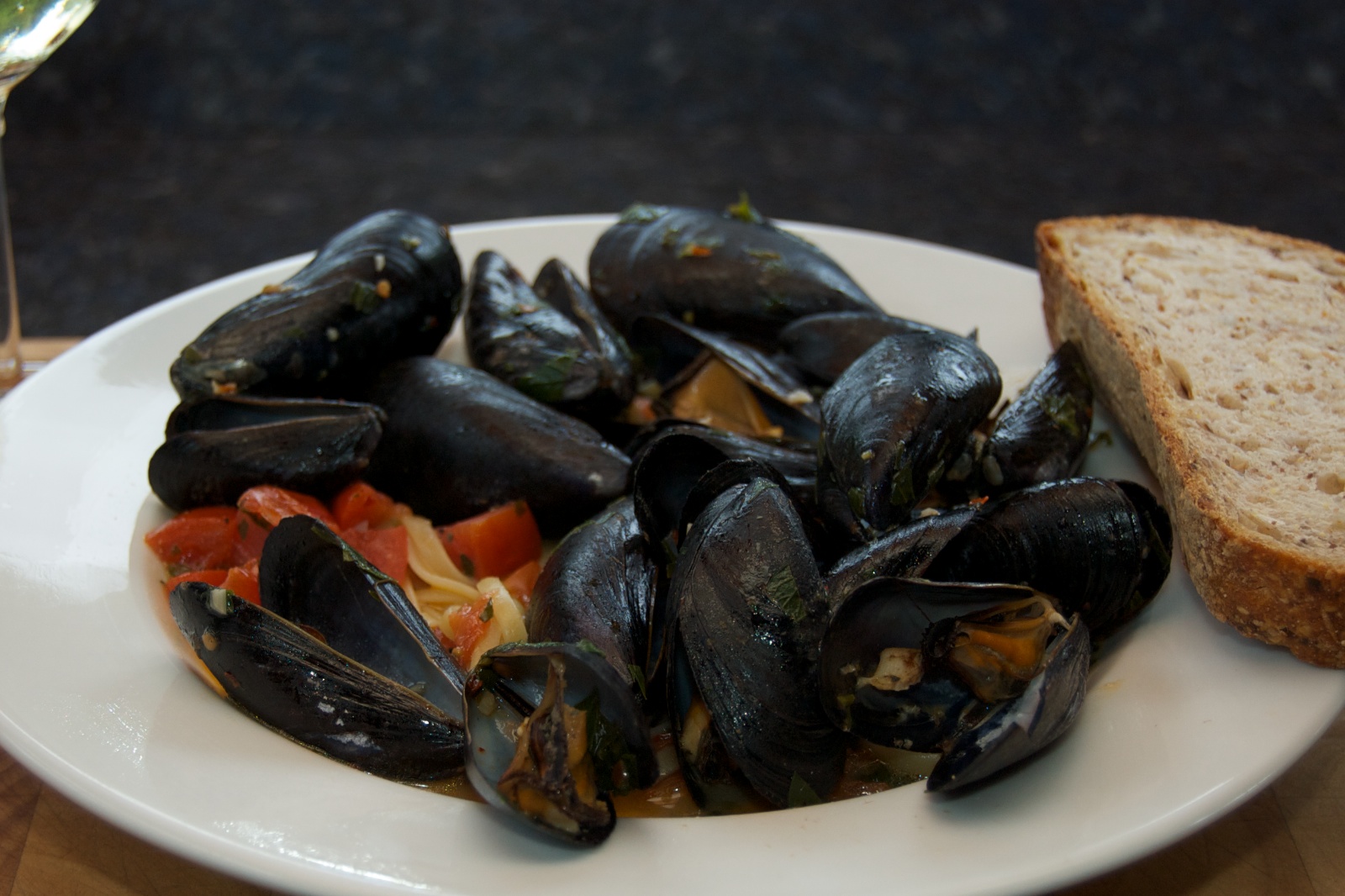 Dessert: 3 strips of Dagoba xocolatl chocolate bar and 2 glasses of Cholila Ranch malbec.
Weight at beginning of the day: 109.4 lbs. Weight at the beginning of the next day: 108.6 lbs.