What I ate: October 12, 2011
Breakfast: Bacon , eggs and toast. Half slice of Barowski's whole wheat bread toast with Earth balance spread.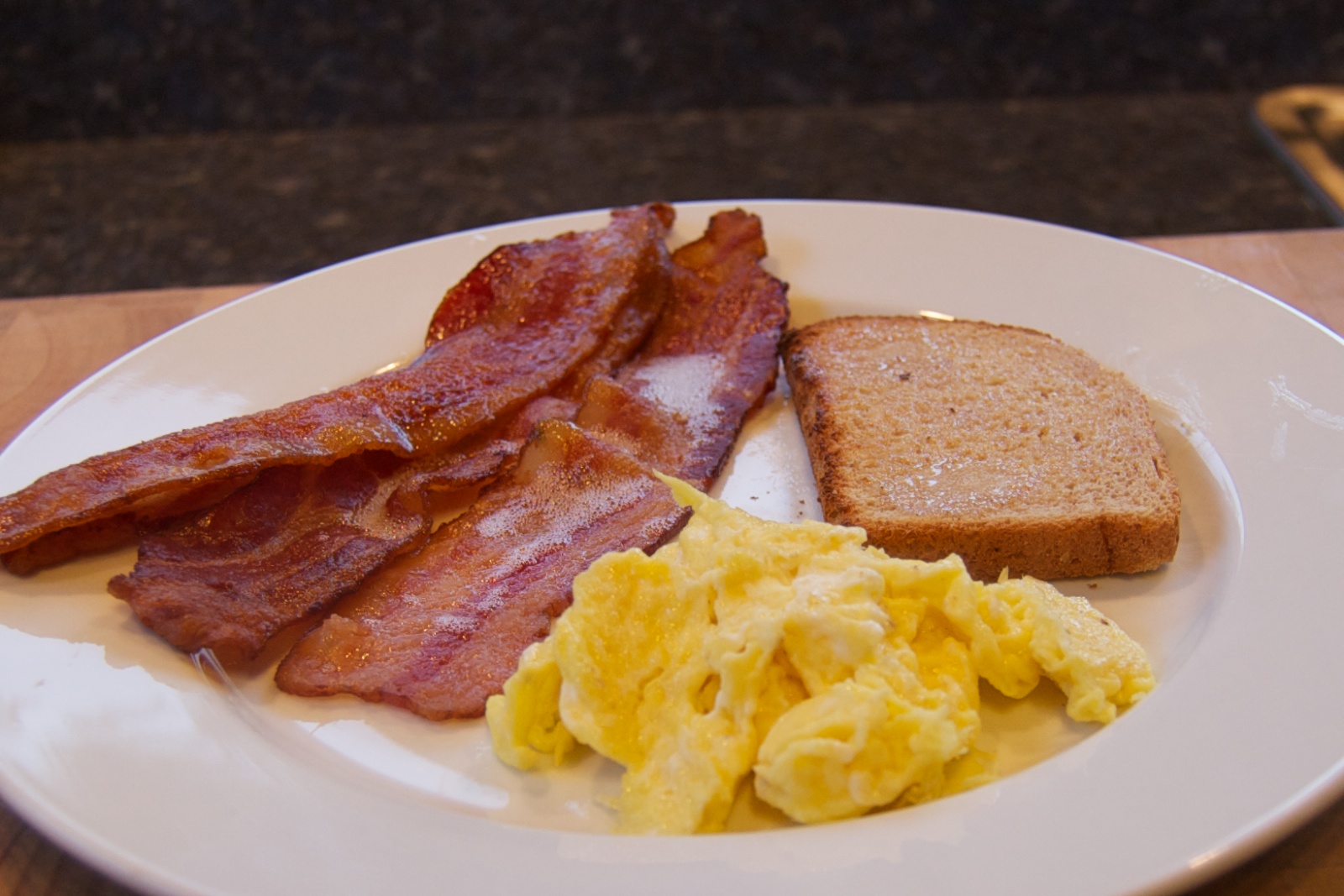 I cooked and froze Gimme Lean vegetarian sausage patties. They're each 2.5 oz. and formed into a 3 1/2" cookie cutter. In retrospect, I could have probably used the 3" cutter because unlike pork sausage, Gimme Lean doesn't shrink when you cook it! Here they are sauteing in olive oil in a large sauté pan, medium-low heat, 5 minutes per side.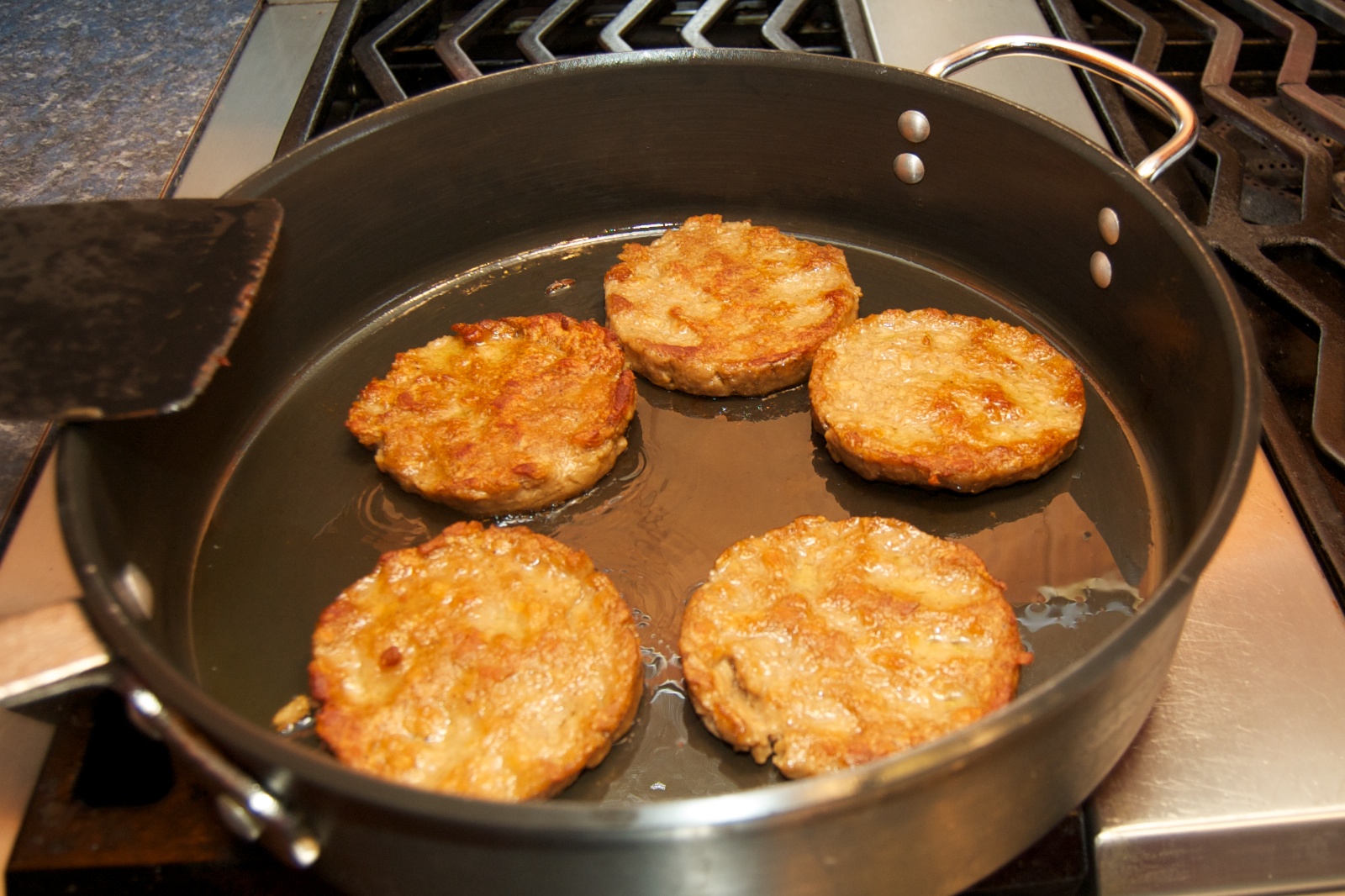 Snack: A Spicy V-8 and 0.7 oz. peanuts.
Lunch: Stir-fry of sausage and green peppers with rice. There are two breakfast link sausages that I previously cooked and froze, defrosted in the microwave for 0:40, sliced and used in the stir-fry.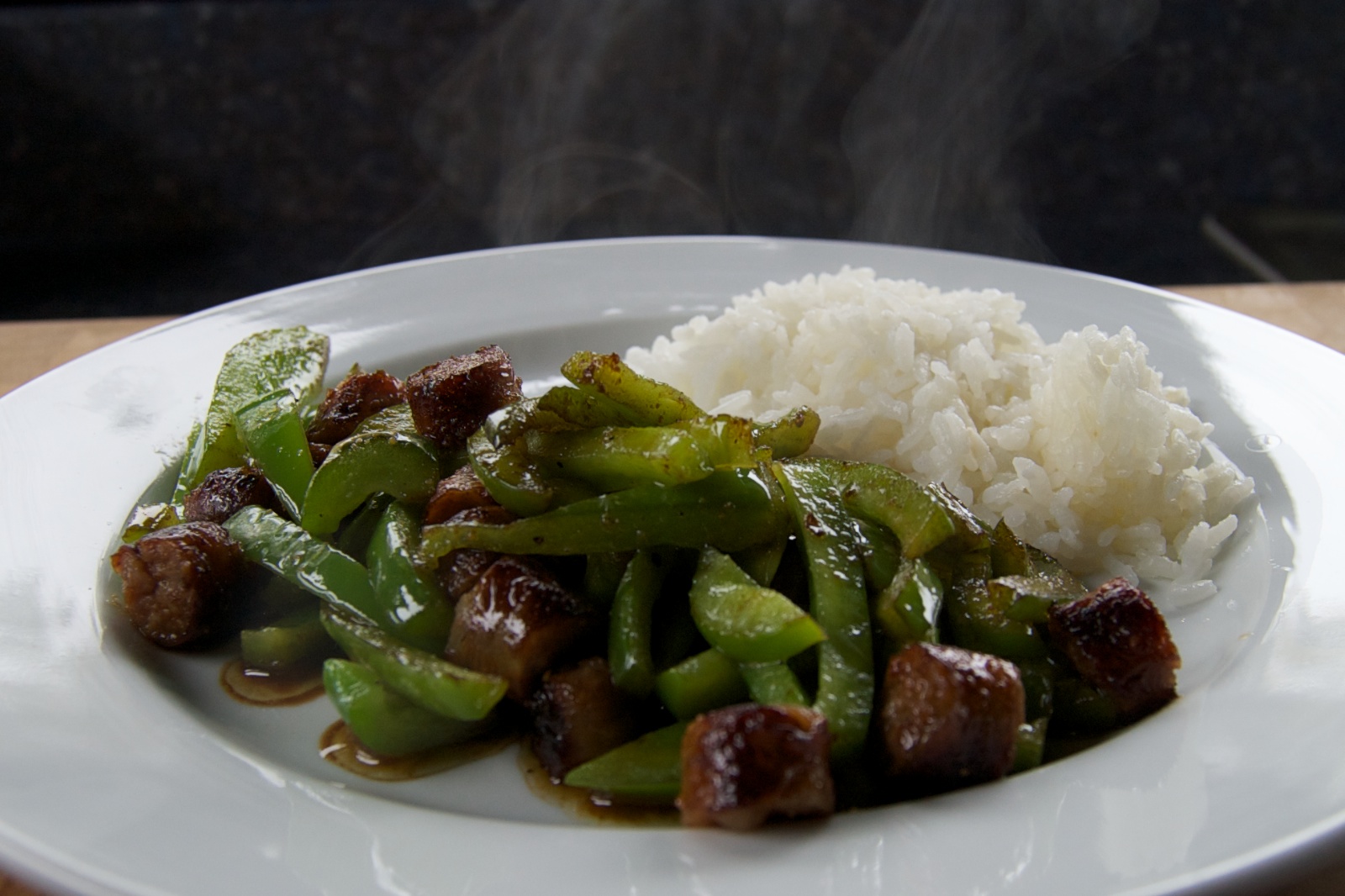 Snack: A soy Chai latte and 0.7 oz. peanuts.
Dinner: Tingua poblano , a Mexican stew of pork, potatoes and smoky tomato sauce. Very delicious! With a side of a flour tortilla.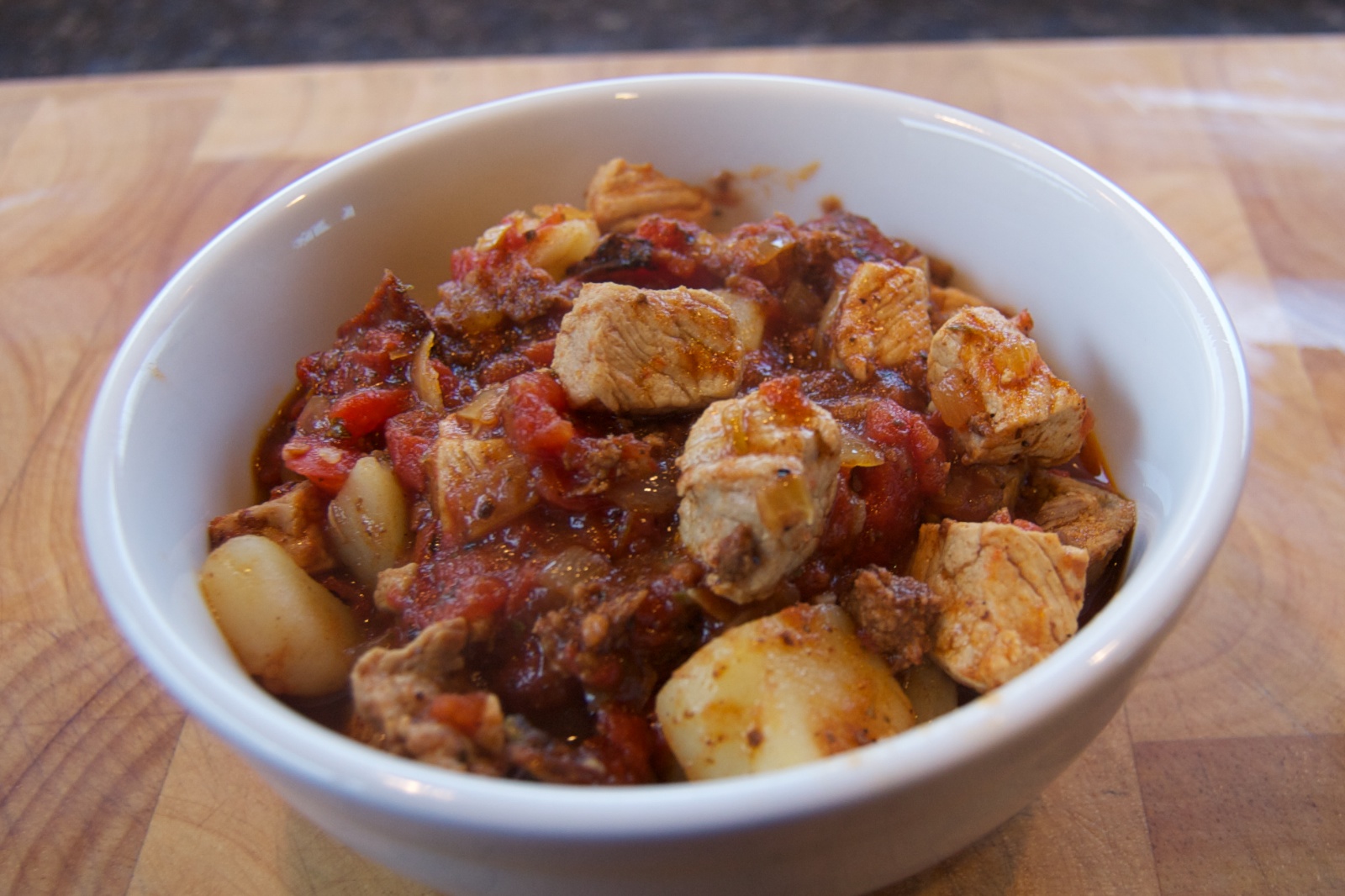 And 2 glasses of Alamos malbec.
Dessert: 2 strips of Dagoba blueberry lavender dark chocolate.
Weight at beginning of the day: 110.8 lbs. Weight at the beginning of the next day: 110.2 lbs.