Bacon, egg and cheese English muffin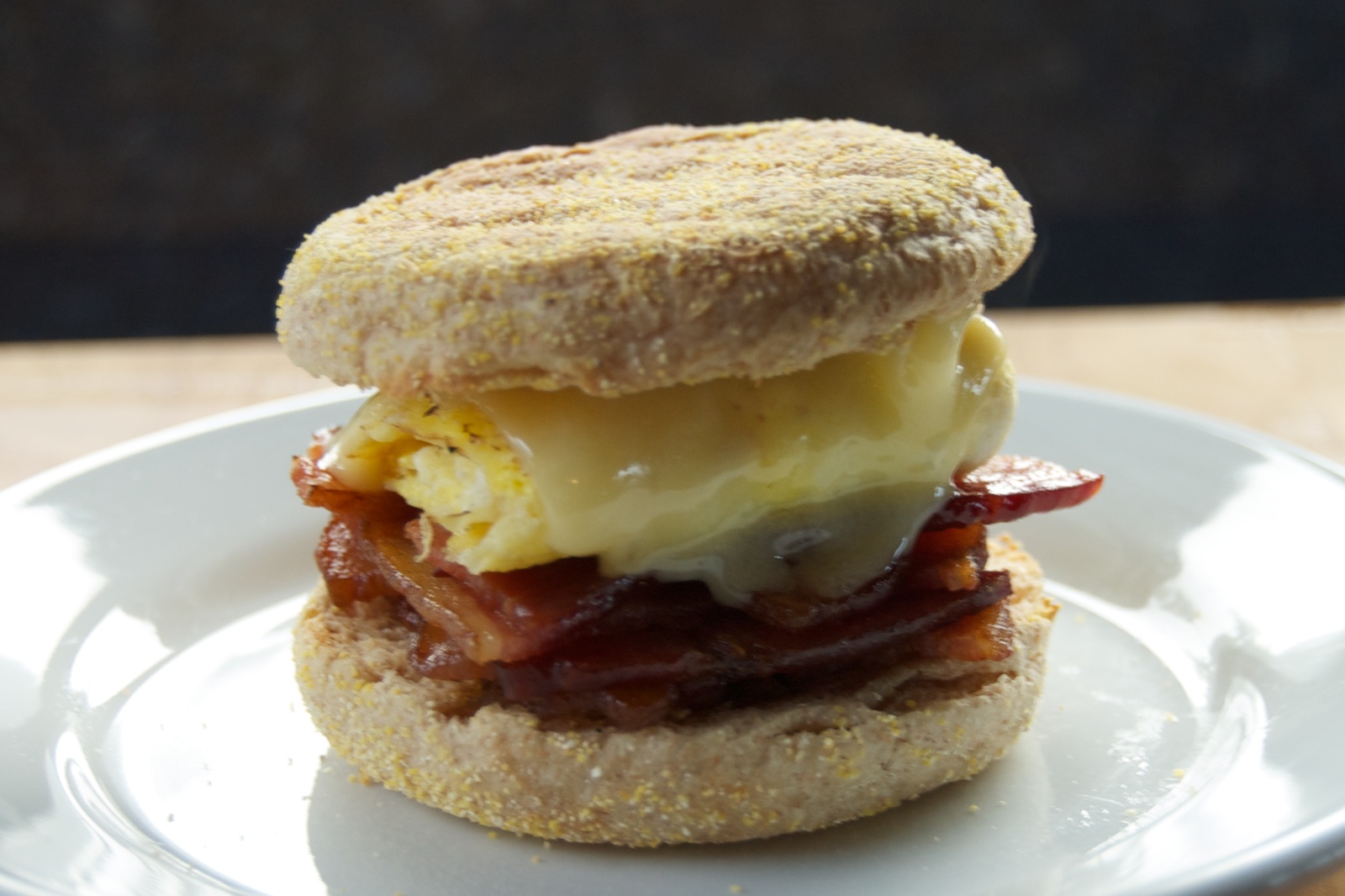 This, along with it's close relative made with sausage , and cousin made on a buttermilk biscuit, is one of my favorites. I pre-cook and freeze my bacon so all I have to do is grab 3 slices, break them into thirds and briefly heat them in a sauté pan. You can also reheat them in the microwave, but the stove works better. The rest is just an organic egg, cooked in a 6" round pan, folded into quarters, and squared off. And 2 small slices of Cabot extra sharp cheddar cheese. I melt it with a propane torch, the same one I use to make crème brûlée.
I serve it on a toasted Barowski's wheat English muffin, because while my homemade English muffins are very good, they're just too much work to make!