Bagel, lox and cream cheese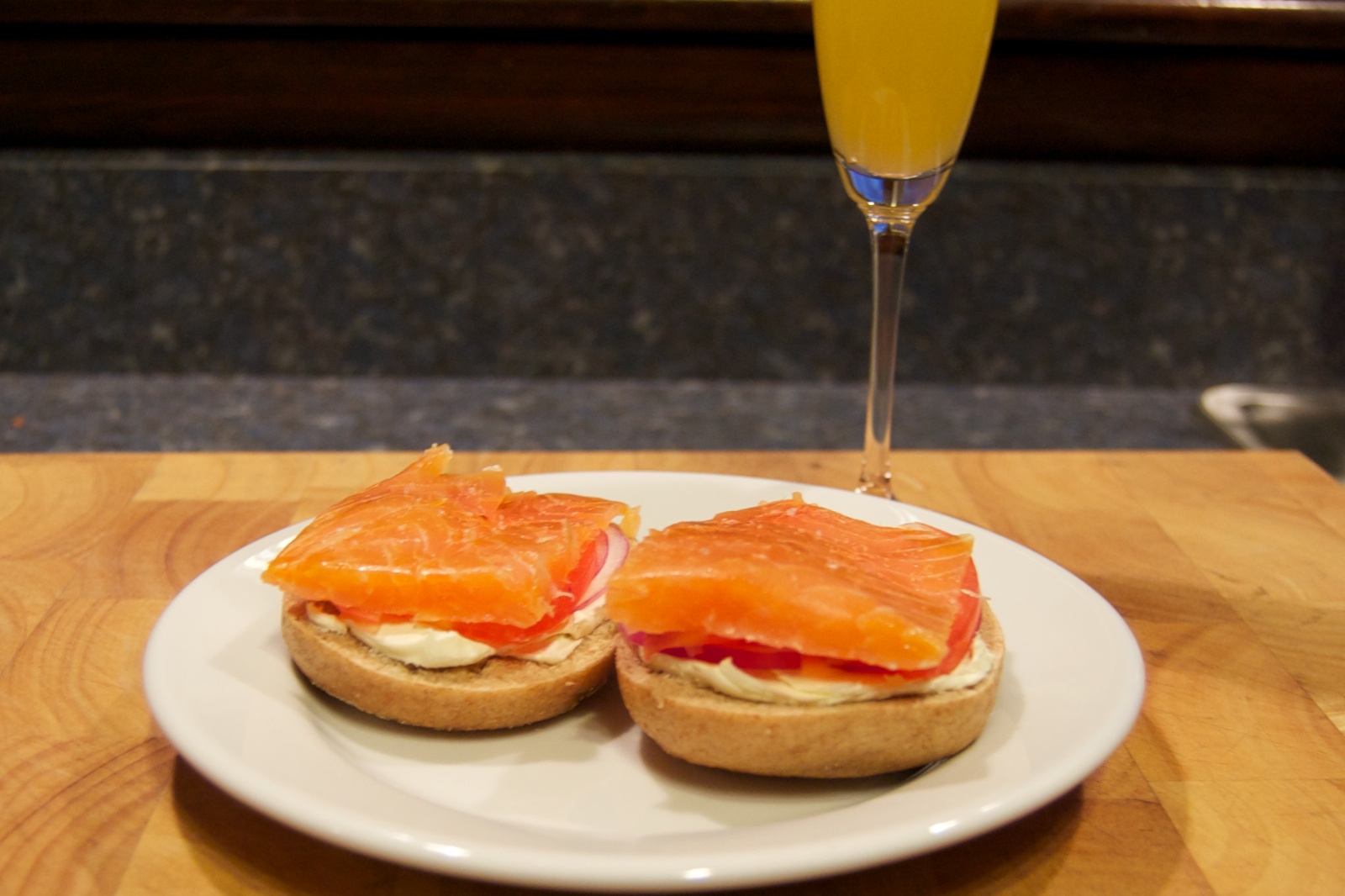 I love this breakfast! I have it every Sunday morning, along with the New York Times.
I start with a homemade whole wheat bagel . I make them ahead and freeze them. Ideally, I remember to take one out the night before, wrap it in plastic wrap and leave it out on the counter. If I forget, 20 seconds in the microwave on high works. Next is 1.0 oz. of cream cheese, with half going on each half, making two open-faced sandwiches. I used to make them as a closed sandwich, but they're kind of thick and unwieldy that way. The tomatoes and salmon are really slippery and it just makes a big mess.
Then some very thinly sliced red onion and tomato.
I vacuum seal the red onion as well, because I use such a small amount in each sandwich.
And, finally, 2.0 oz. of smoked salmon (lox). My supermarket sells in in 4 oz. packages, so that's a half package for one serving, so it's a little expensive but very delicious!
Usually I divide the package and vacuum seal it and it will keep until the following Sunday. It can also be frozen.
Update 1/18/2016: I've come up with a better way of dealing with the leftover half package of lox .
And I like salty food, so I usually sprinkle a little kosher salt on top. Delicious!
Pictured with a mimosa (sparkling wine and orange juice). If you don't want to consume a whole 750 ml bottle of champagne with breakfast, these little tiny 200 ml bottles of Prosecco (Italian sparkling wine) are great. They sell them in 3-packs at my liquor store.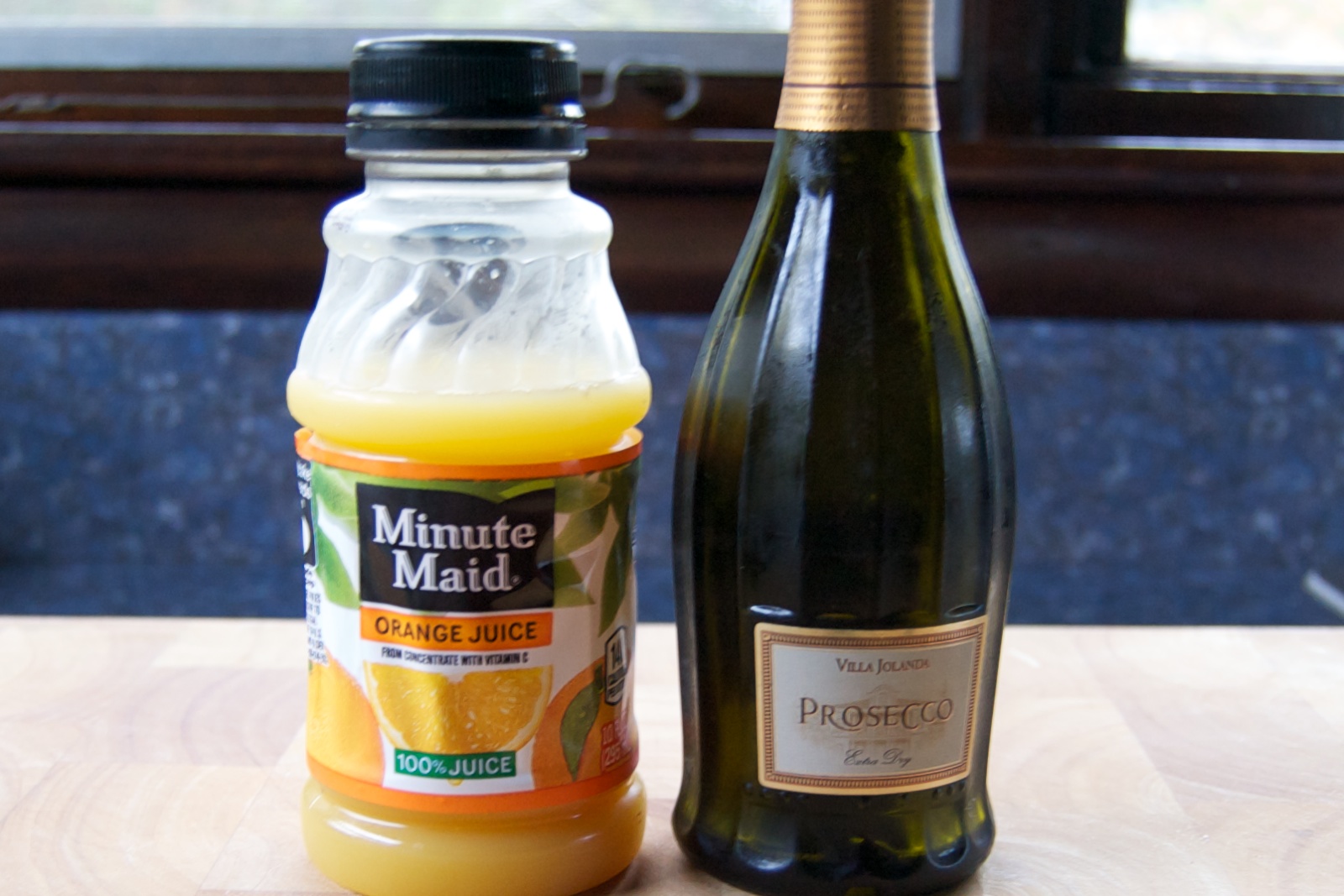 And I do realize I made it upside down from the "normal" way. I found that putting the onion and tomato under the salmon minimizes their sliding off when eating it. Below is the traditional way, but I think it works a little better as above.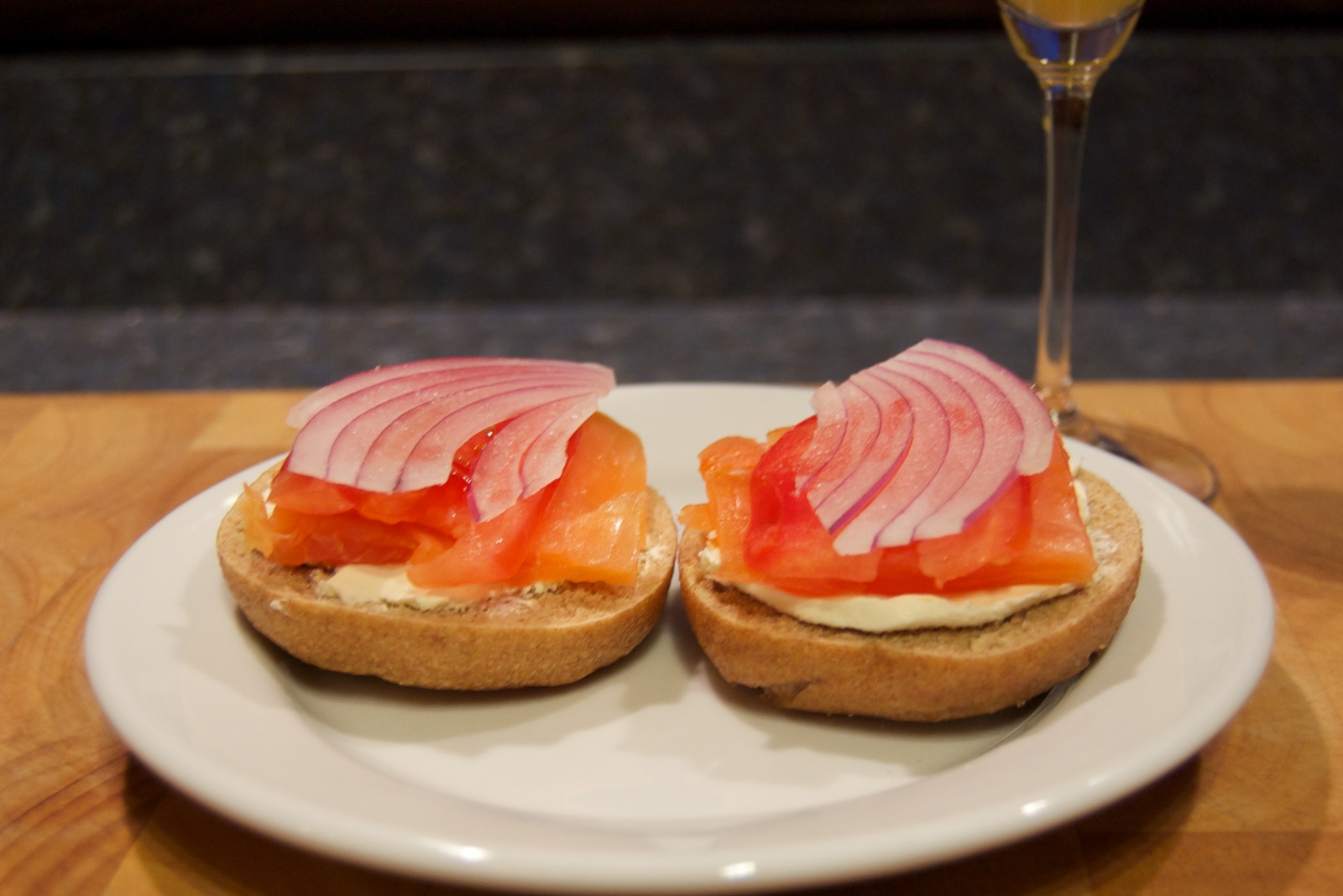 Update January 28, 2018: I started adding capers as well.