Beef with snow peas stir-fry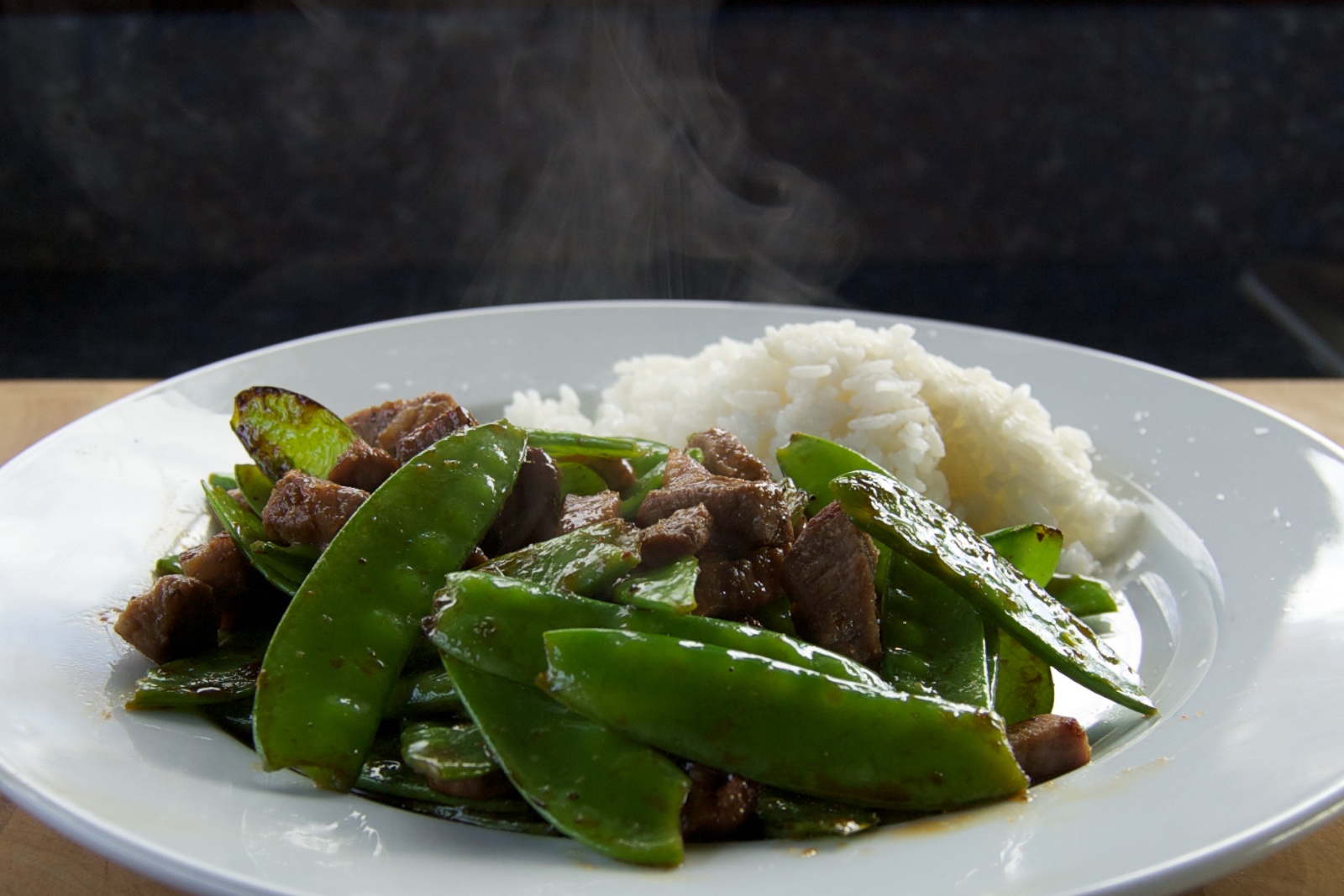 This is a tasty and healthy quick lunch stir-fry. This is the simplest of the variations - there's also spicy sesame beef with snow peas and chicken with snow peas and garlic sauce , but both are a little more work. Snap the ends of the snow peas as string, if necessary.
Heat a sauté pan over medium heat. Add oil (canola, olive, peanut, whatever).
Add the snow peas.
Take a 3.2 oz. of pre-cooked frozen beef from the freezer and microwave for 0:40 in the vacuum sealed bag. Stir-fry beef is one of the things that results when I make a roast beef . Add the beef to the snow peas and cook for a minute.
Season with freshly ground black pepper and granulated garlic. Add a little stir-fry sauce - I like Lee Kum Kee vegetarian stir-fry sauce, which is mushroom flavored. Add a little soy sauce.
Serve with rice. I almost always have cooked Japanese white sushi rice in my refrigerator. Plate one serving, cover with plastic wrap and microwave for 0:40.
I've also made this same dish with pre-cooked roasted chicken: