French toast and bacon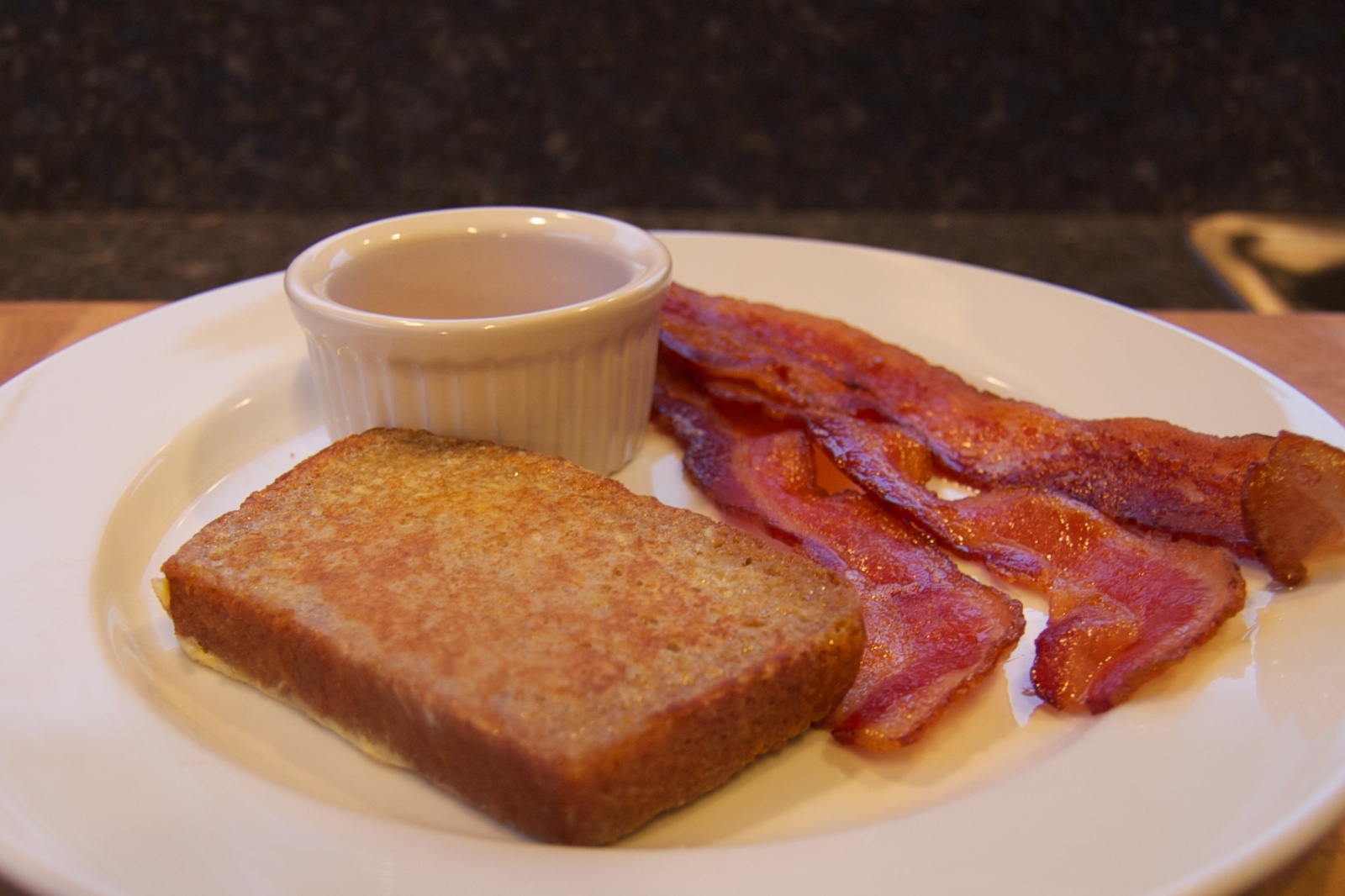 One of the tricks to making this meal quick and easy is using frozen, pre-cooked bacon .
Heat a 10" sauté pan on the stove and add 3 slices of bacon.
This is really good with a slice of homemade anadama bread but of course almost any bread would work. Almost all of my bread is frozen, and while I make toast directly from frozen bread I've found that defrosting the bread for French toast in the microwave for 20 seconds is helpful. Beat an egg, dip the bread in the egg. Move the bacon to the side of the pan, add a little Earth Balance spread and then add the egg-covered bread. Only one pan to clean up!
Serve with real maple syrup. You can greatly reduce the amount of syrup you use by putting 0.5 oz. to 0.7 oz. in a ramekin and dipping instead of pouring on top.
Update 11/22/2013:It's also good with wheat French bread. And this version freezes well, too.