Pasta with meat sauce and zucchini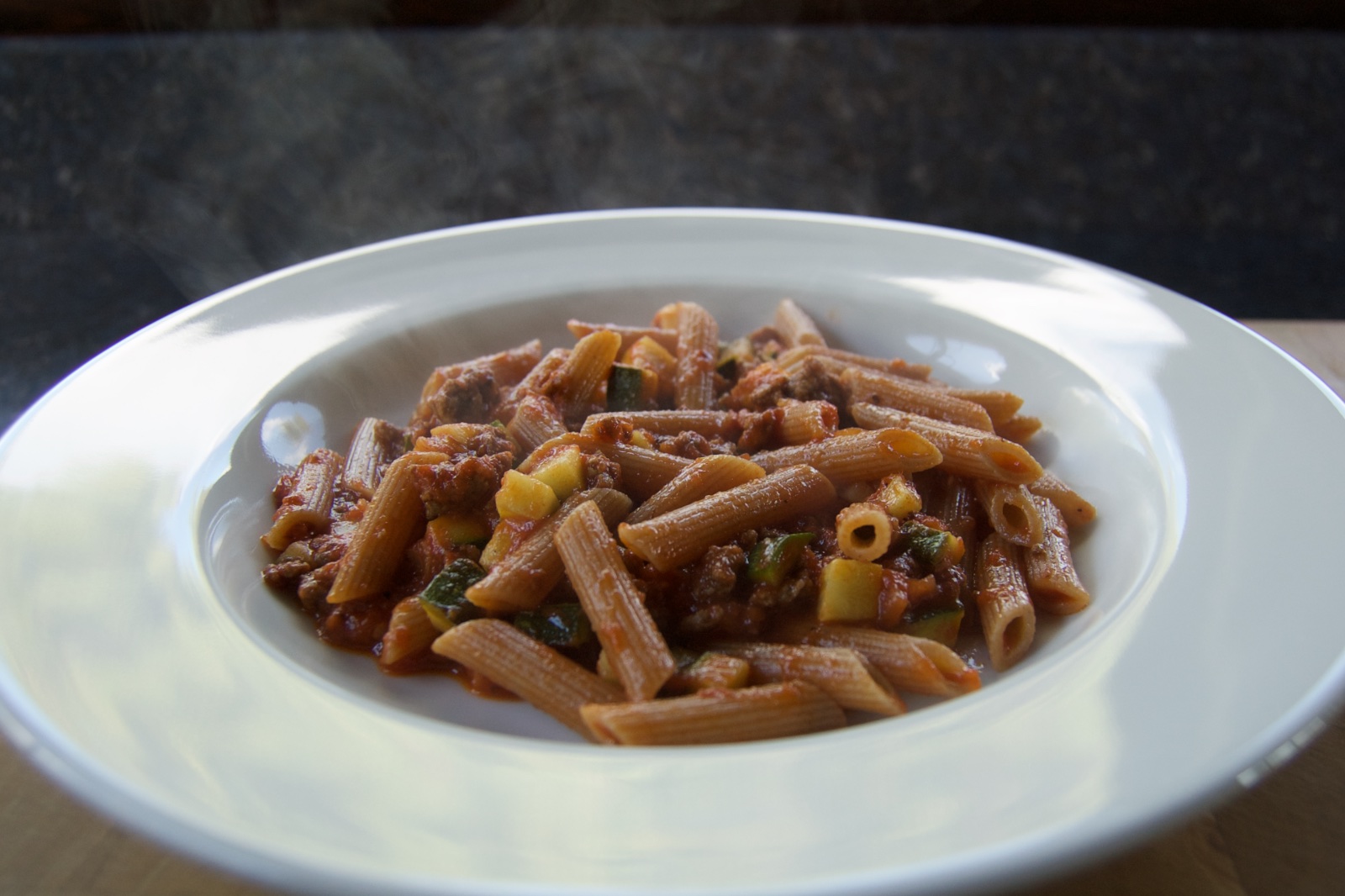 This is my take on goulash, with a little added vegetable to make it a bit healthier. One of the problems of cooking for one is that tomato sauce with meat is hard to scale, and I refuse to buy a jar of sauce with unknown meat already in it. Fortunately, it freezes really well, so I cook ground beef (preferably ground at home from chuck steak), then scale out about 3 oz. of ground beef and 5 oz. of tomato sauce ( possibly homemade ), vacuum seal and freeze. Then it's ready whenever I want meat sauce. Prepare 2.0 oz. of pasta, such as elbows or the Barilla cellentani pasta, below.
Finely dice a small zucchini or half of a larger one.
In a sauté pan, add a little olive oil and sauté the zucchini until softened. Add the tomato and meat sauce.
When the pasta is done, drain and add to the sauce and zucchini.
Serve with bread with a little olive oil, salt and pepper dipping sauce.
Obviously you could make this with plain tomato sauce instead of meat sauce, and it would be vegetarian.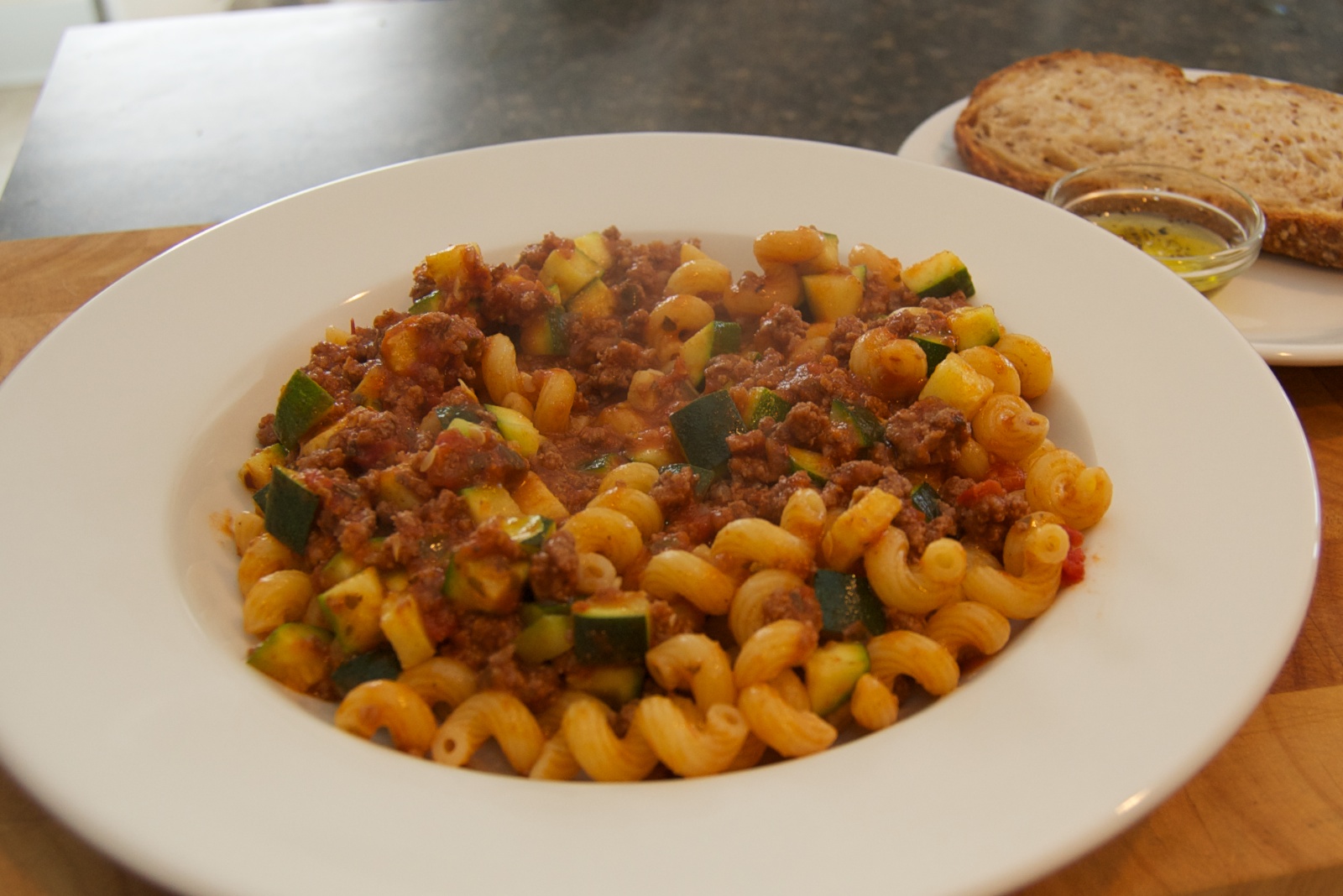 I've also made it with zucchini and Italian sausage instead of ground beef meat sauce.
Here it is with 1.6 oz. whole wheat penne, finely diced zucchini, 6.0 oz. homemade tomato sauce and 3.0 oz. homemade ground beef.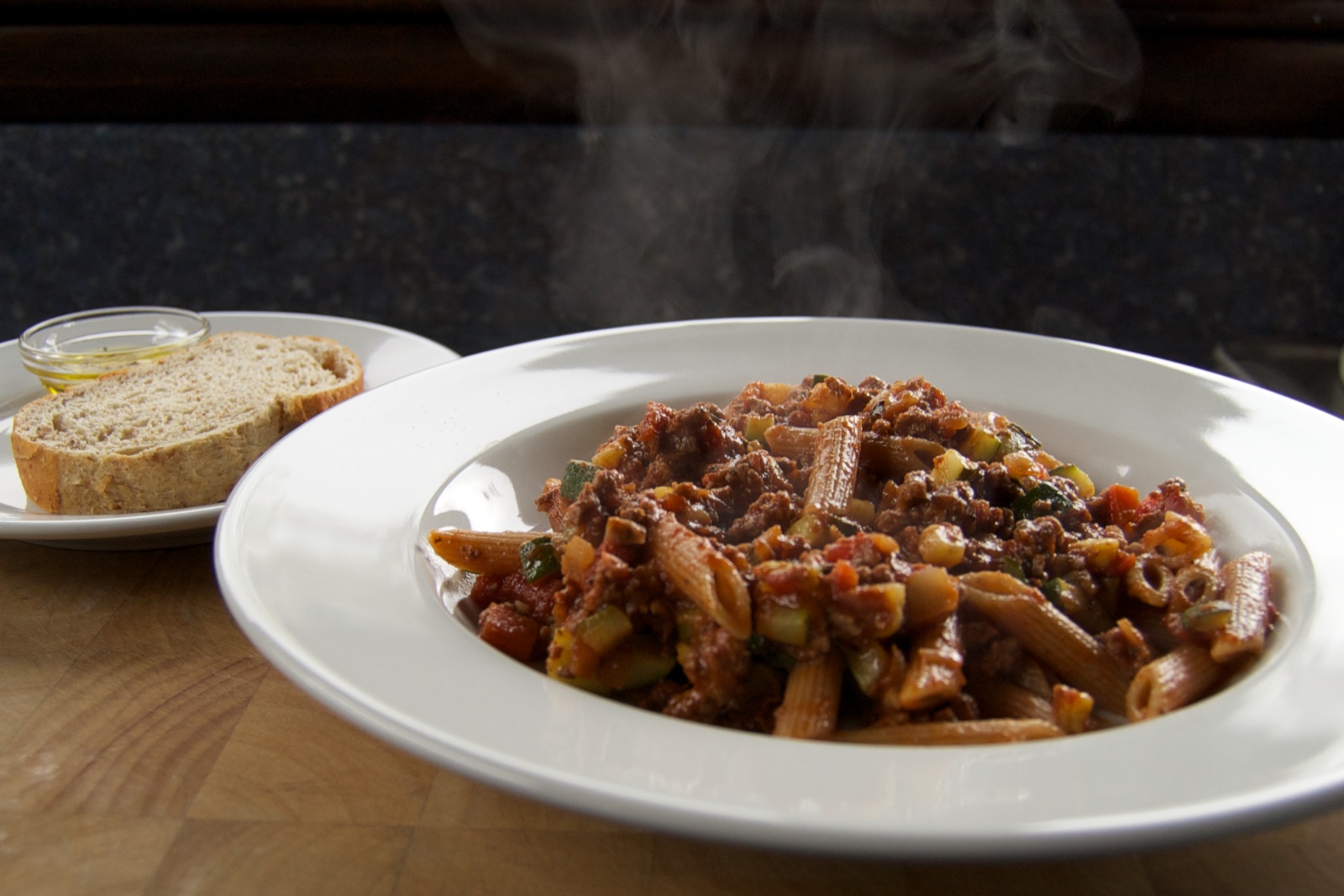 And with 1/3 of a medium zucchini, 1.8 oz. whole wheat penne, 1.8 oz. beef with onions and garlic, and 5.0 oz. marinara.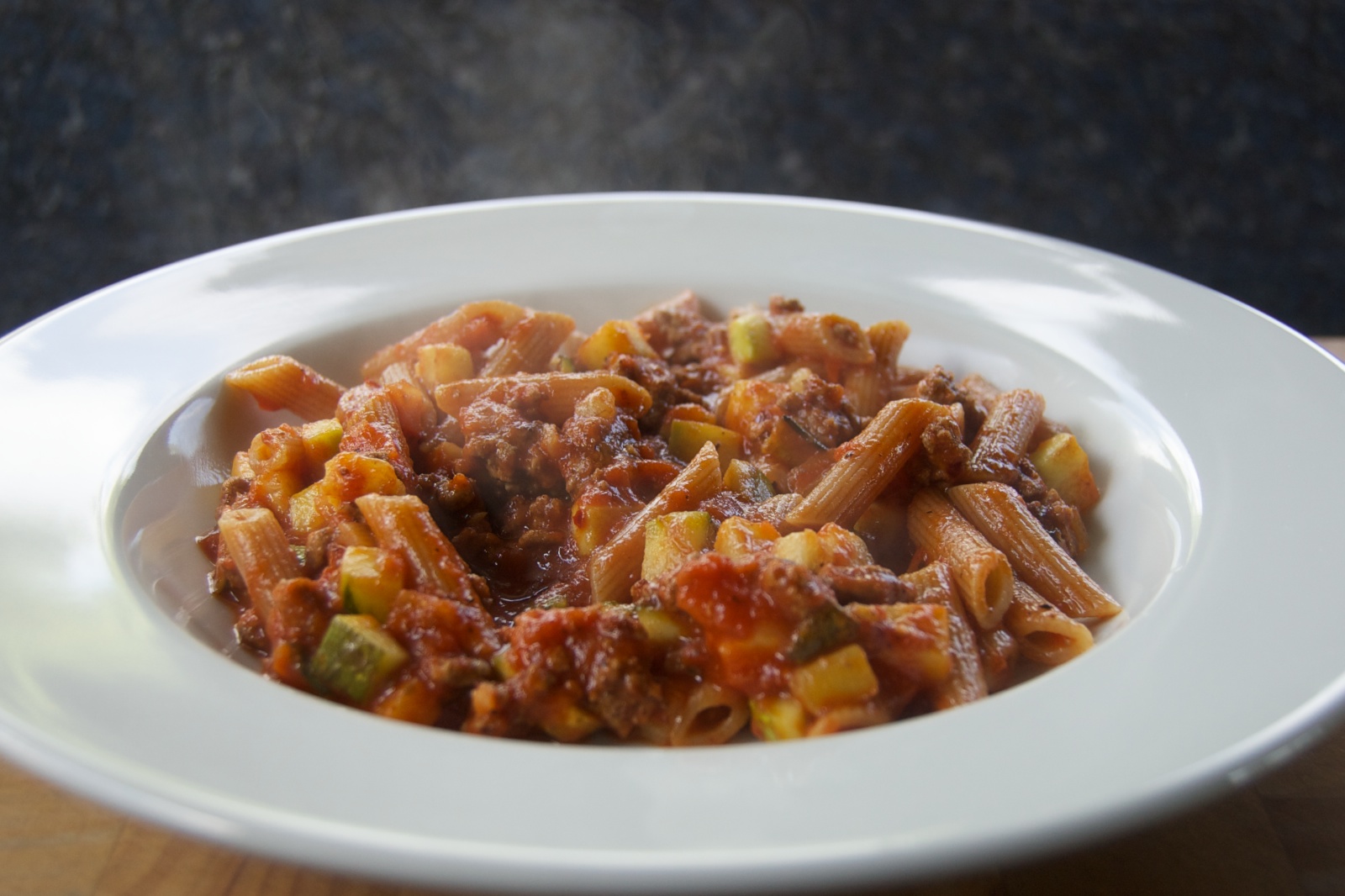 I've since reduced the sauce to 4.2 oz.; this seems like a good amount with 1/3 of a zucchini, 1.8 oz. whole wheat penne pasta and 1.8 oz. beef with onions and garlic.