Turkey club sandwich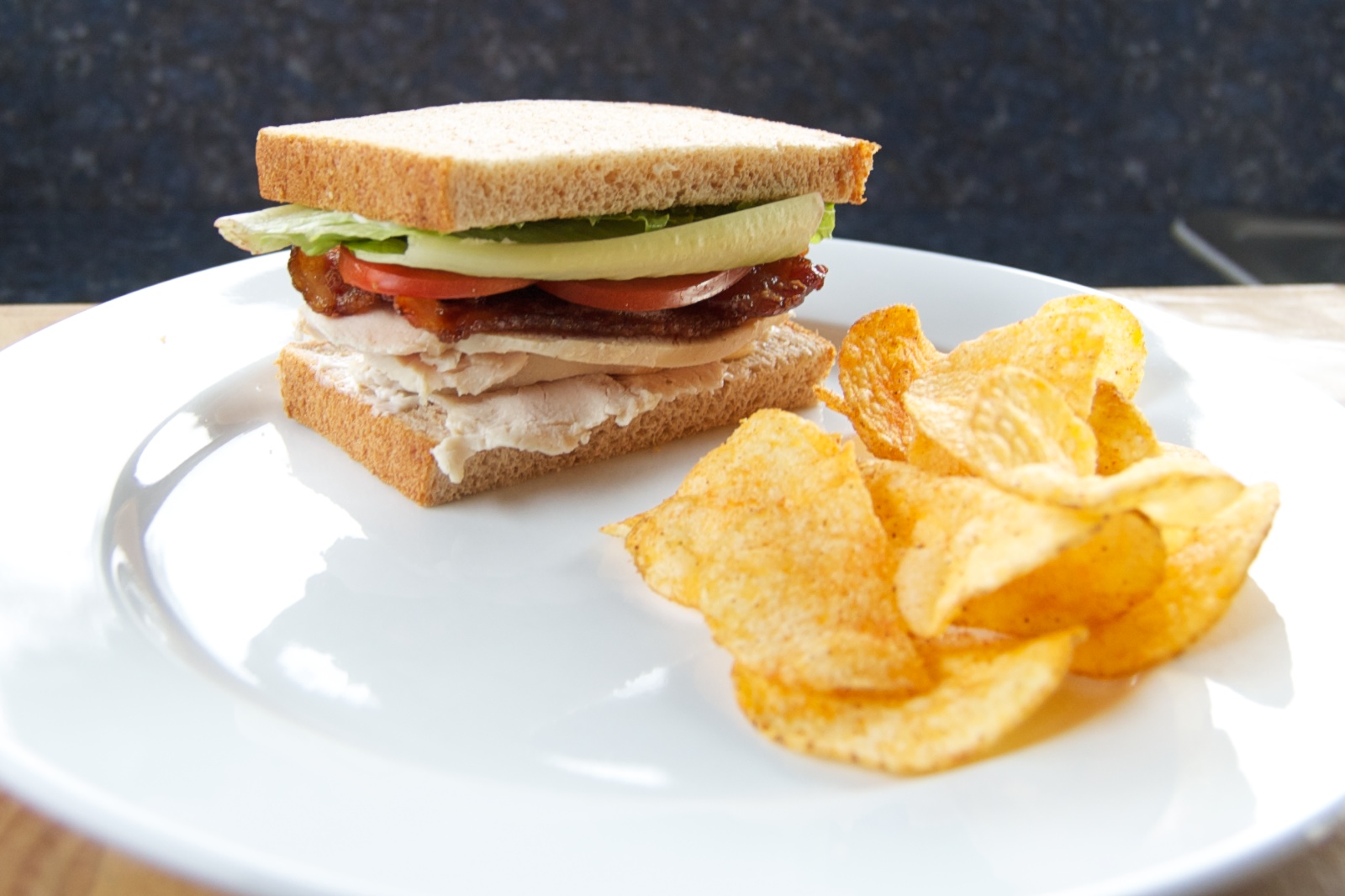 This sandwich is quick and easy thanks to a large supply of pre-cooked meat in my house. I fairly frequently prepare a "roasted" turkey breast, often in the sous vide machine but sometimes in the oven. This gets divided into 5.0 oz. packages for turkey and gravy, 3.0 oz. for sandwich and 3.2 oz. for stir-fry of turkey and cabbage. Each of these packages in individually vacuum sealed so it's easy to grab a 3.0 oz. package for a sandwich and defrost it for 1 to 2 hours in a bowl of cold water. While defrosting, I wrap my slice of frozen Barowski's wheat bread in plastic wrap and let that defrost at room temperature.
My turkey club has sliced turkey, bacon, tomato and lettuce. Sometimes it doesn't have the tomato if by chance I don't have tomatoes, and it's still delicious.
I pre-cook and freeze my bacon , so it only takes a couple minutes to reheat in a sauté pan on the stove. I break each piece in half first so they're sandwich-sized. A BLT gets three slices, but I put two slices on the turkey club. I use a single slice of bread, cut in half, for my sandwiches. The bread gets a little mayo on both sides, then layer on the turkey, salt, pepper, bacon, tomato, lettuce and the bread for the top.
For the half-sandwiches I've found that plum tomatoes work really well. Two slices fit well. Big tomatoes, like a beefsteak, are far too large for a half sandwich.
And I realize that club sandwiches are usually cut diagonally, but it's hard to fit the toppings on a triangular sandwich, as opposed to a full sandwich, cut in half after making it.
Delicious!
Update 11/8/2013: I'm not really sure why I didn't toast the bread when I wrote this up originally. It's better on toast!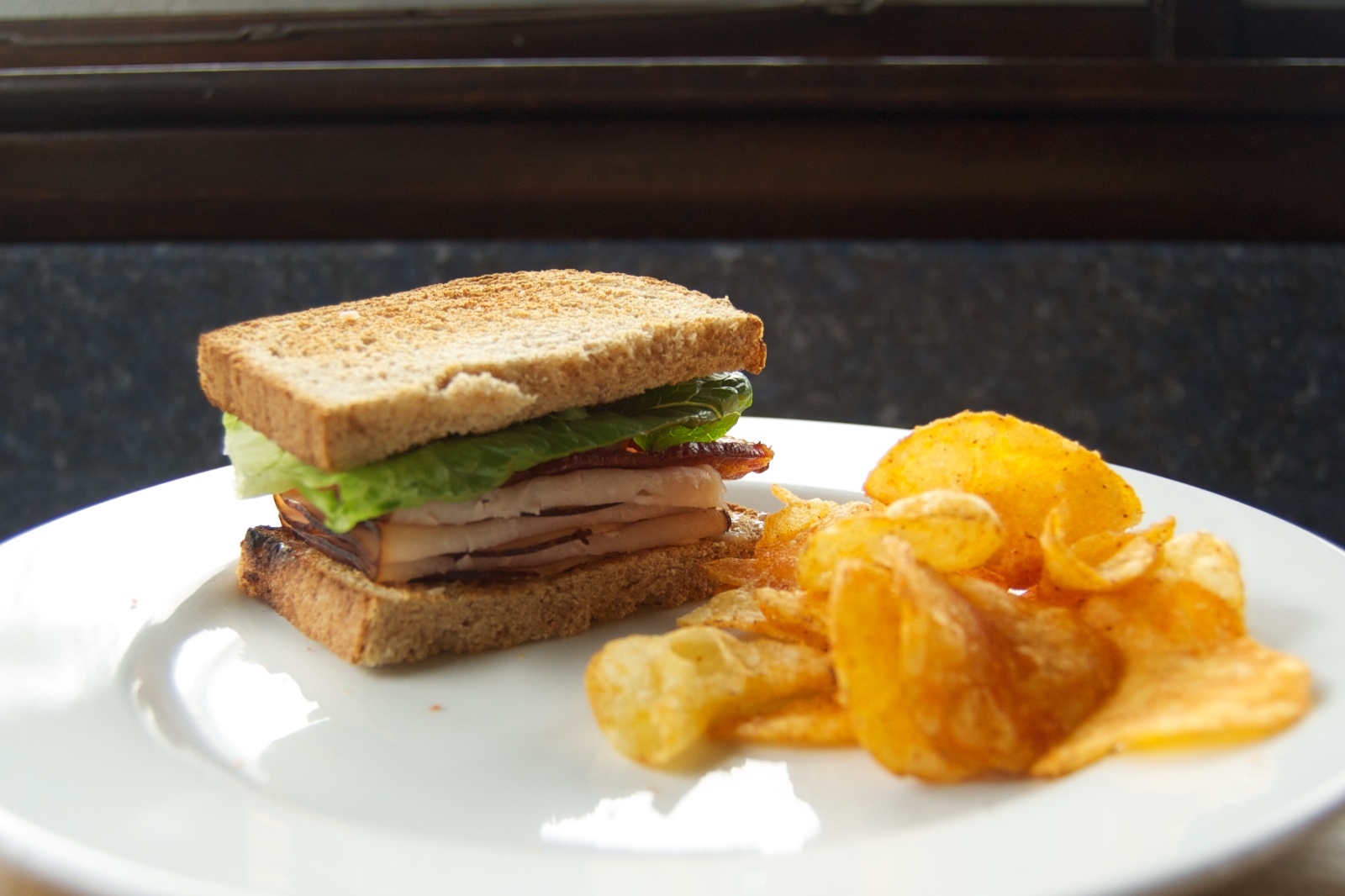 Once in a while I make it without the bacon - a regular turkey sandwich - but really, what's the point.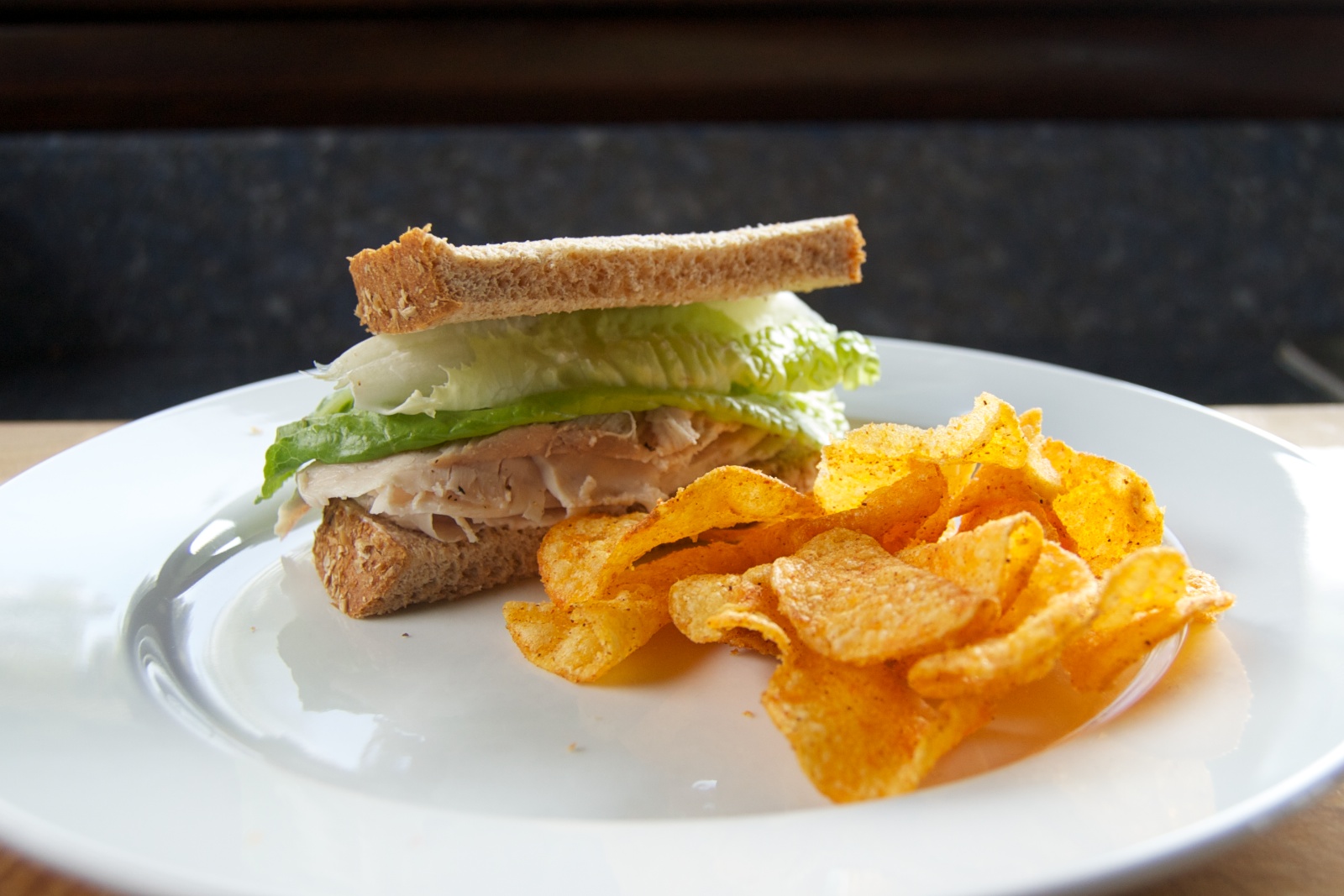 Update August 10, 2015: It's also good with a side salad with lettuce mix, cucumber, tomato and Annie's cowgirl ranch dressing. With 3 1/2 slices of thin-sliced Black Forest deli turkey and 2 slices of bacon.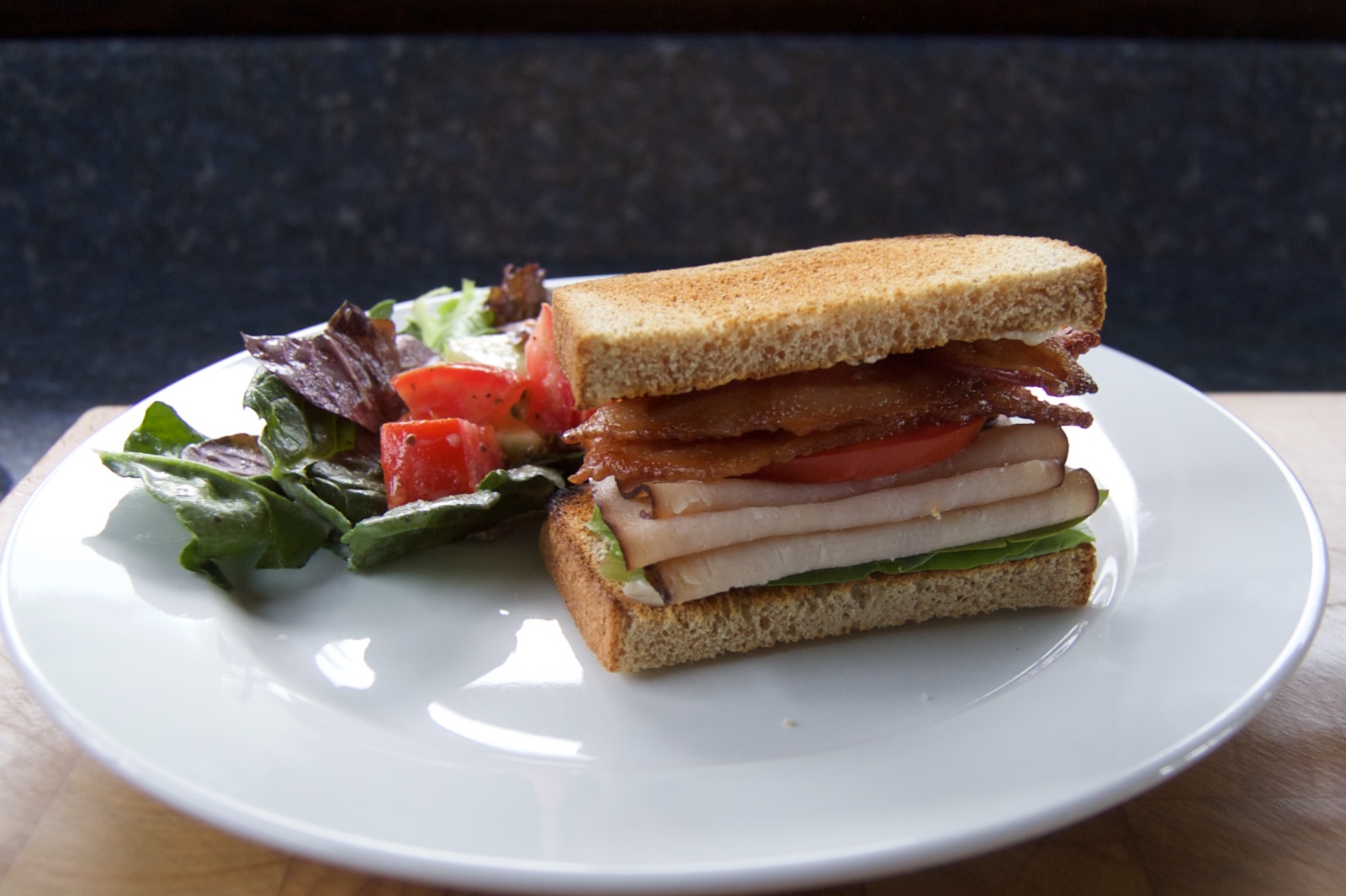 Updated June 2020: Also good with a mix of turkey and ham, which were the remnants of two packages of deli meat, and 1 slice of bacon. With 2.5 oz. sliced deli turkey and ham, and 1 slice of bacon on a slice of multigrain bread, cut in half. And a few Kettle Chips hot jalapeño.