What I ate: December 10, 2011
Breakfast: Eggs, toast and corned beef hash . And a mimosa.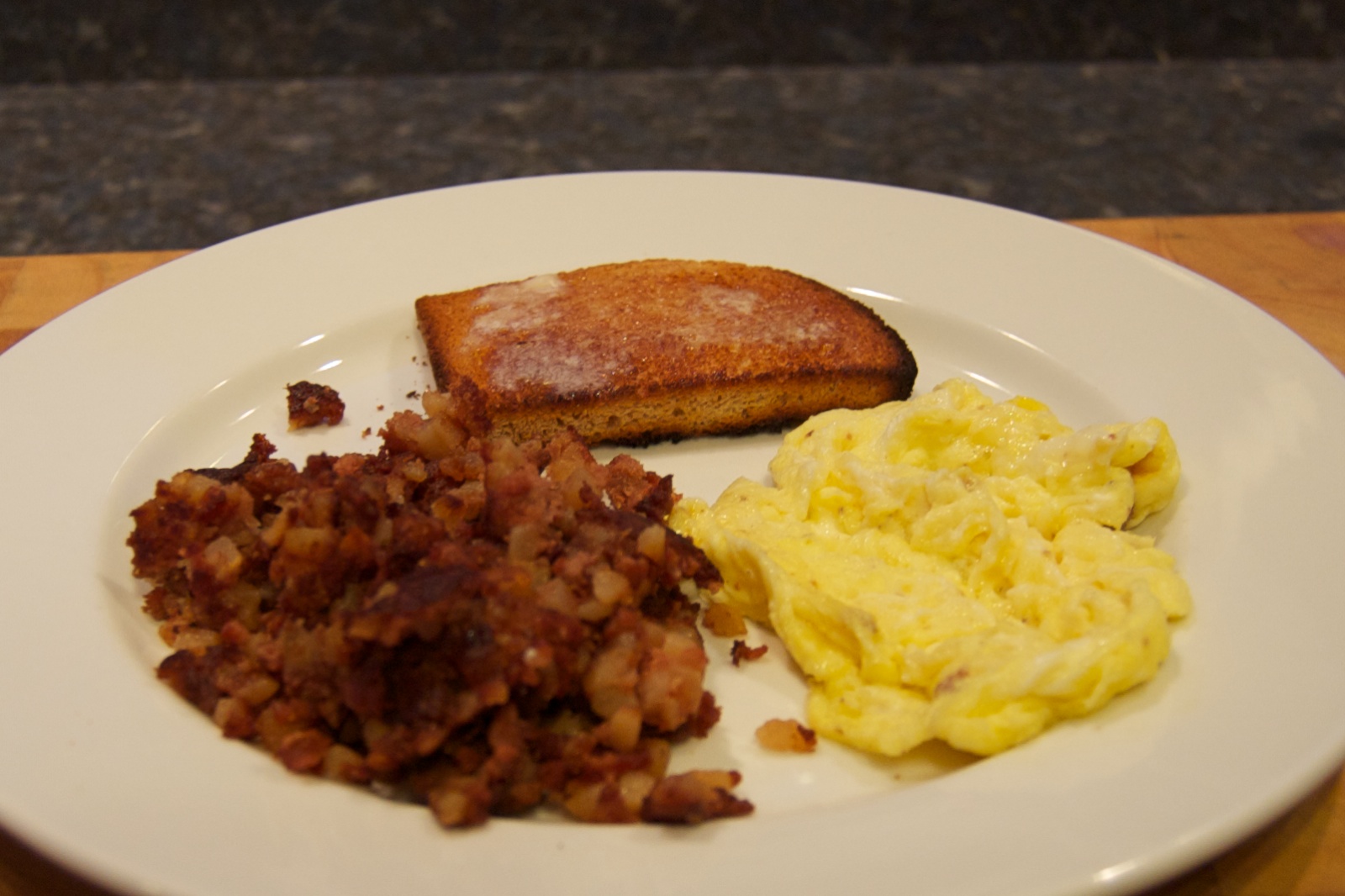 Lunch: Tuna salad sandwich with Kettle Chips barbecue potato chips.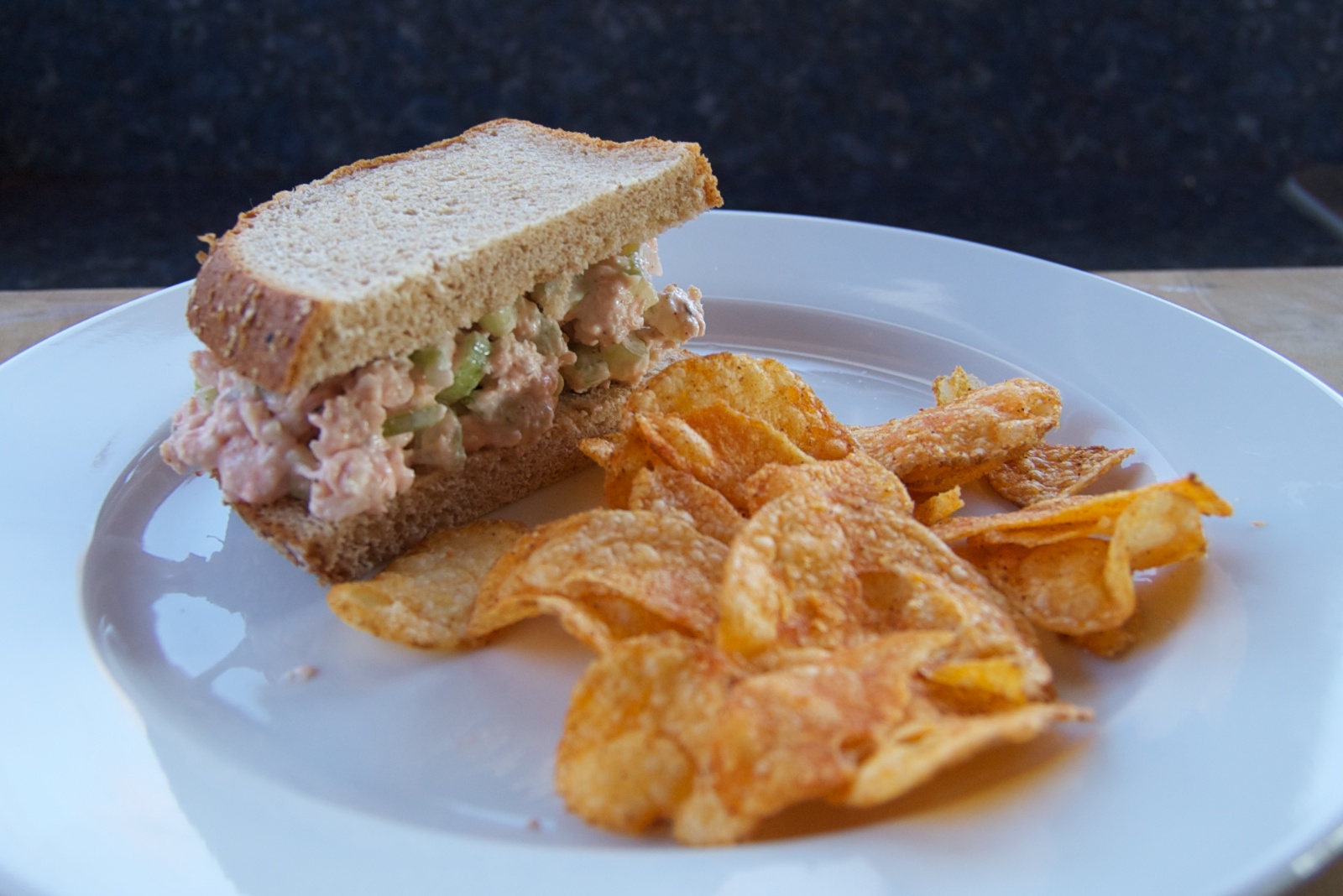 Snack: 3 Kashi roasted garlic crackers with Cabot herb and garlic cheddar cheese. And a half glass of Rabbit Ridge chardonnay.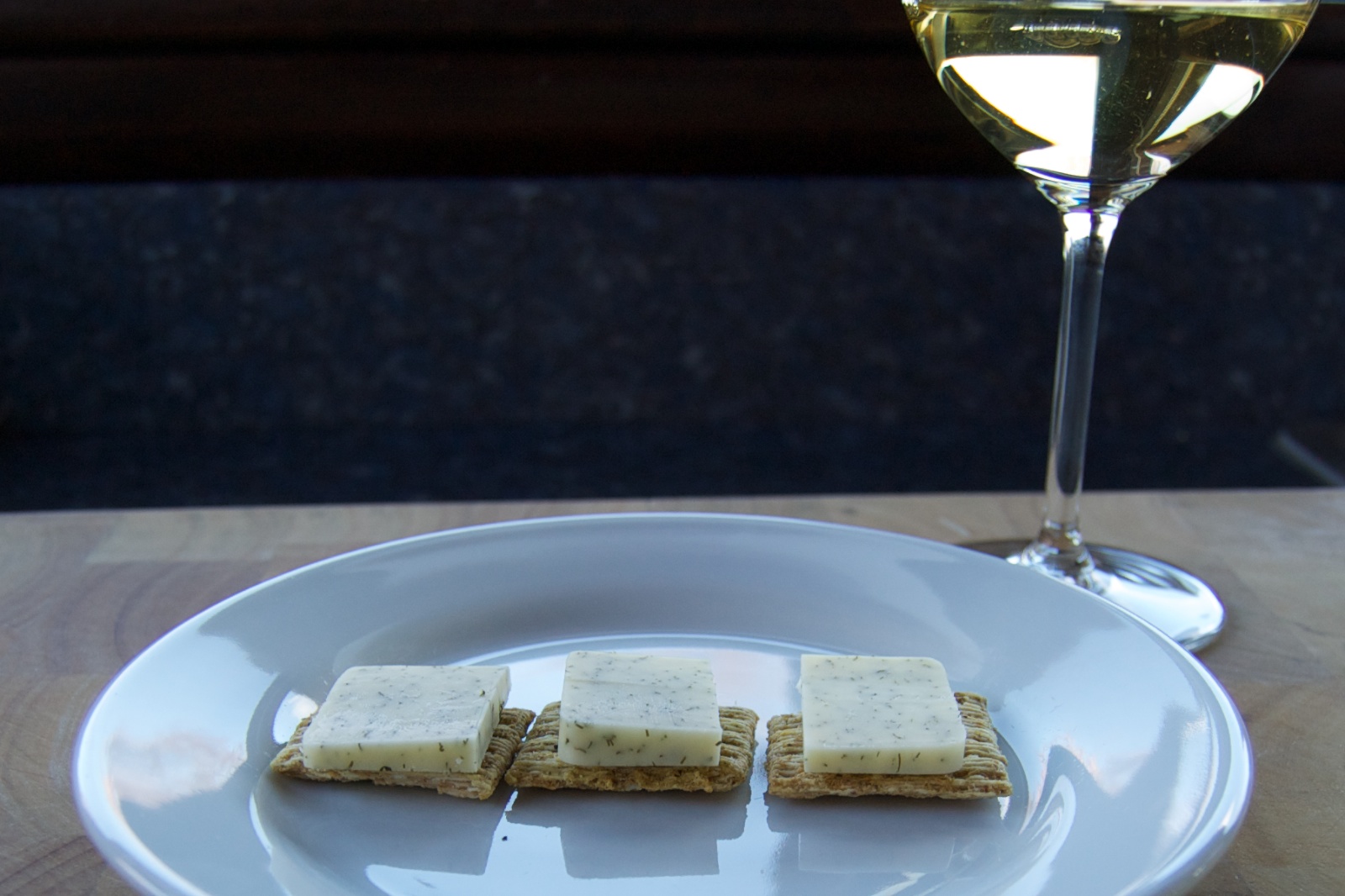 Dinner: Tonkatsu and rice with furikake. There probably should have been a vegetable here. And 2 glasses of Sange de Viña malbec.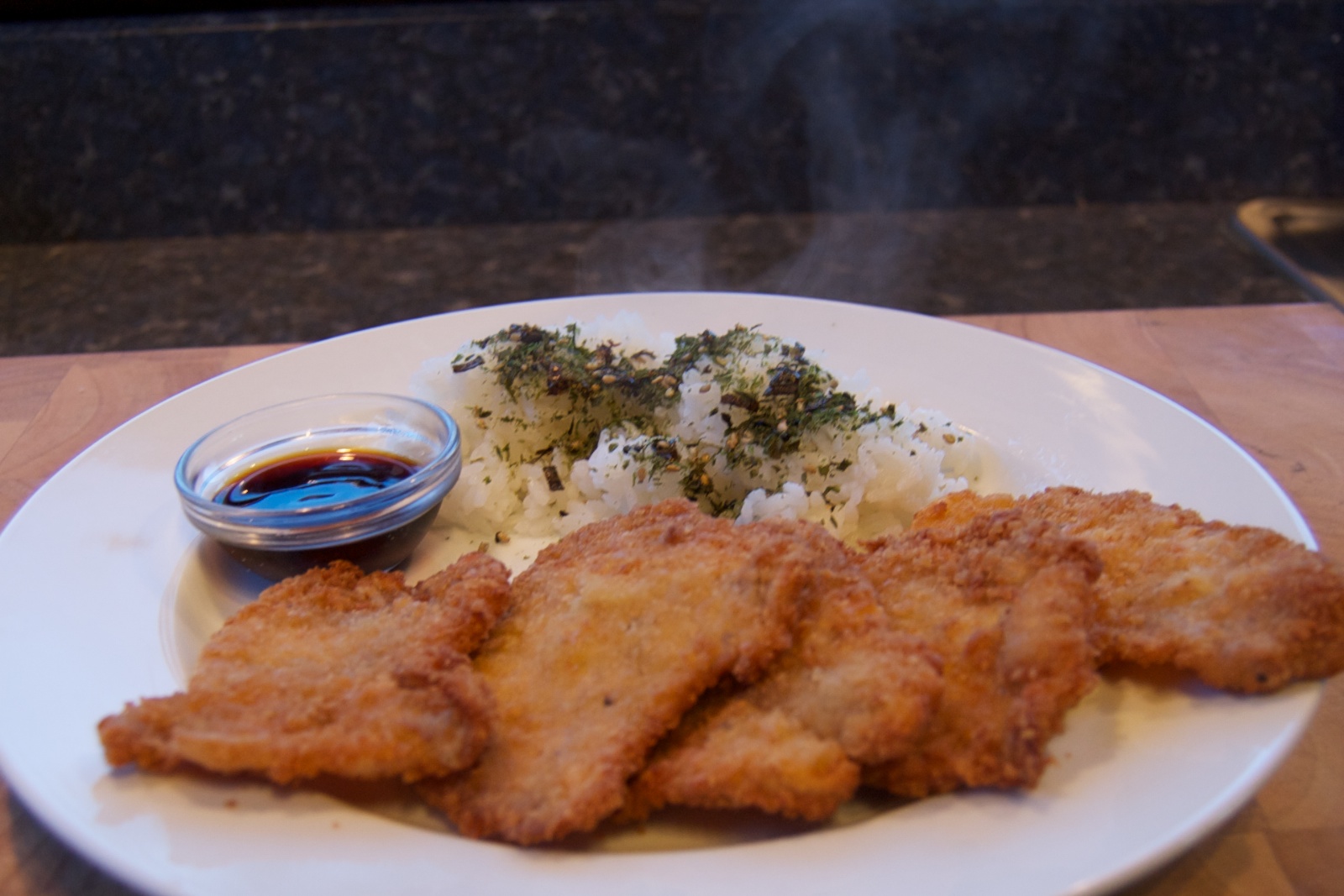 Weight at beginning of the day: 113.8 lbs.
Weight at the beginning of the next day: 113.8 lbs.