What I ate: December 2, 2011
Breakfast: Pancakes and bacon. And a glass of orange juice.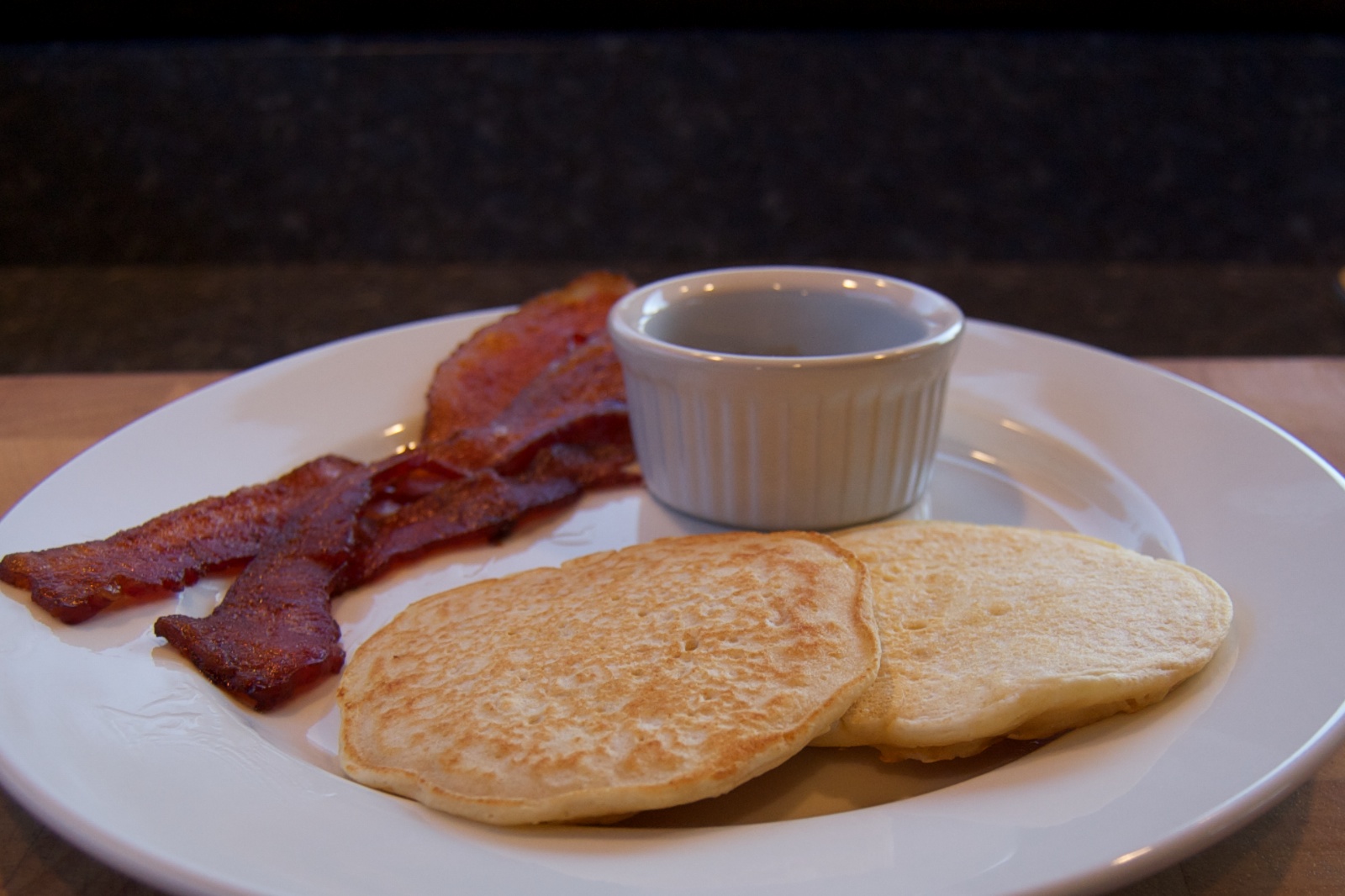 Snack: 0.7 oz. peanuts and a Spicy V-8.
Lunch: Stir-fry of twice-cooked pork , broccoli and scallions. And rice.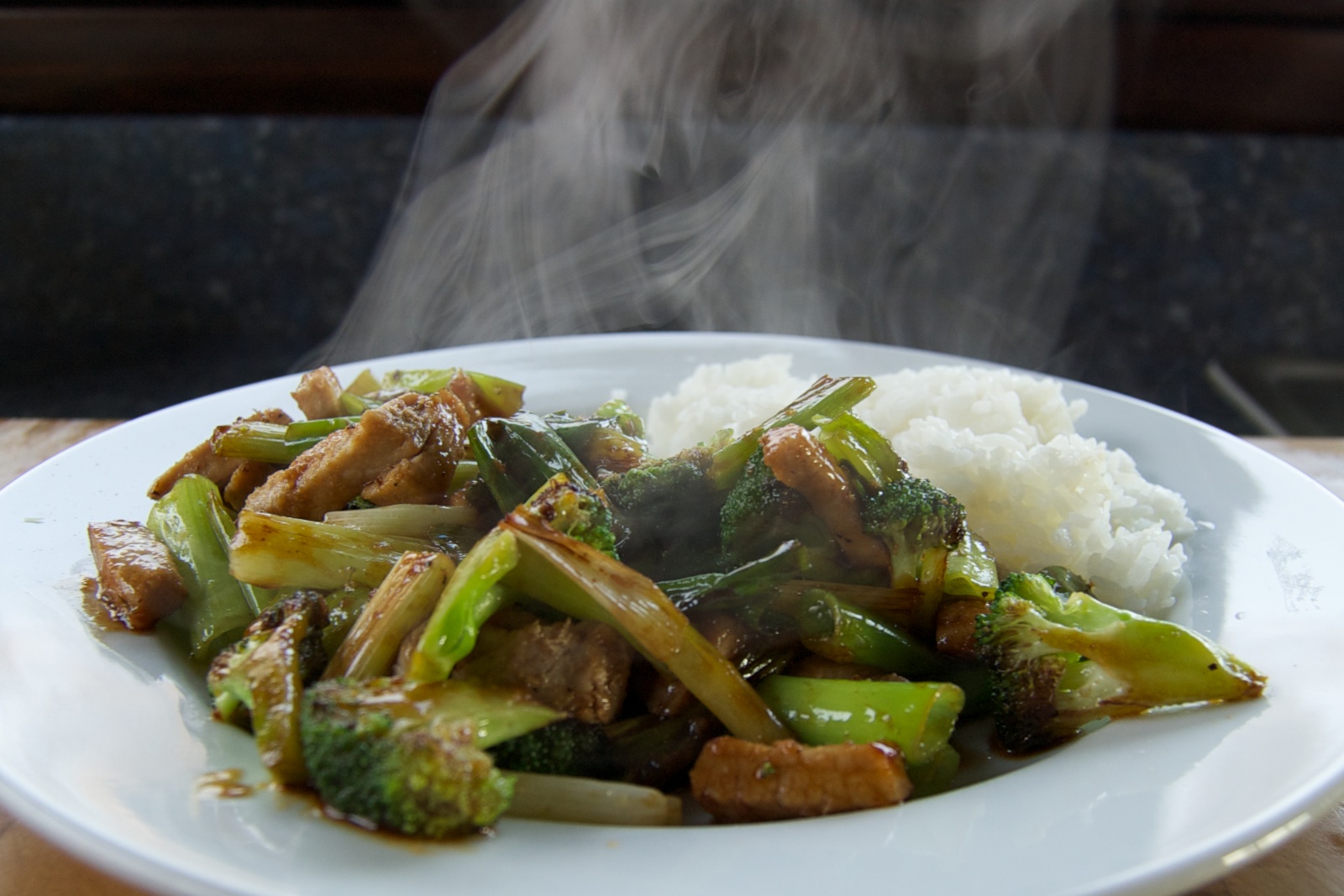 Snack: 3 Kashi roasted garlic crackers with Cabot garlic and herb cheese. And a half glass of Rabbit Ridge chardonnay.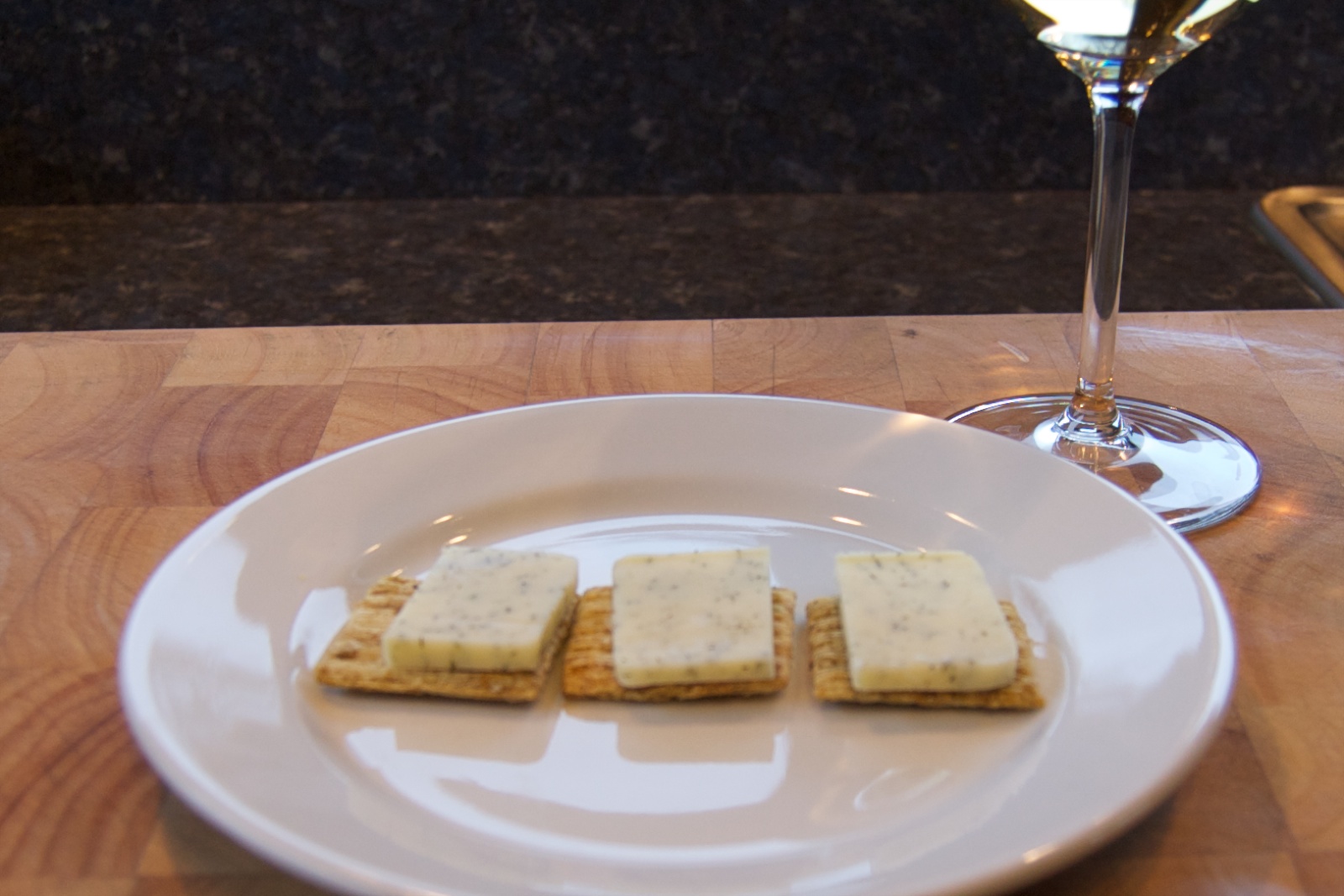 Dinner: Filet mignon steak, salt and olive oil rubbed baked potato and broccoli. And 2 glasses of Cannonball cabernet sauvignon.
Dessert: 2 strips of Green & Black's cherry dark chocolate bar.
Weight at beginning of the day: 113.0 lbs.
Weight at the beginning of the next day: 113.8 lbs.