What I ate: December 5, 2011
Breakfast: Chorizo breakfast burrito . And a glass of orange juice.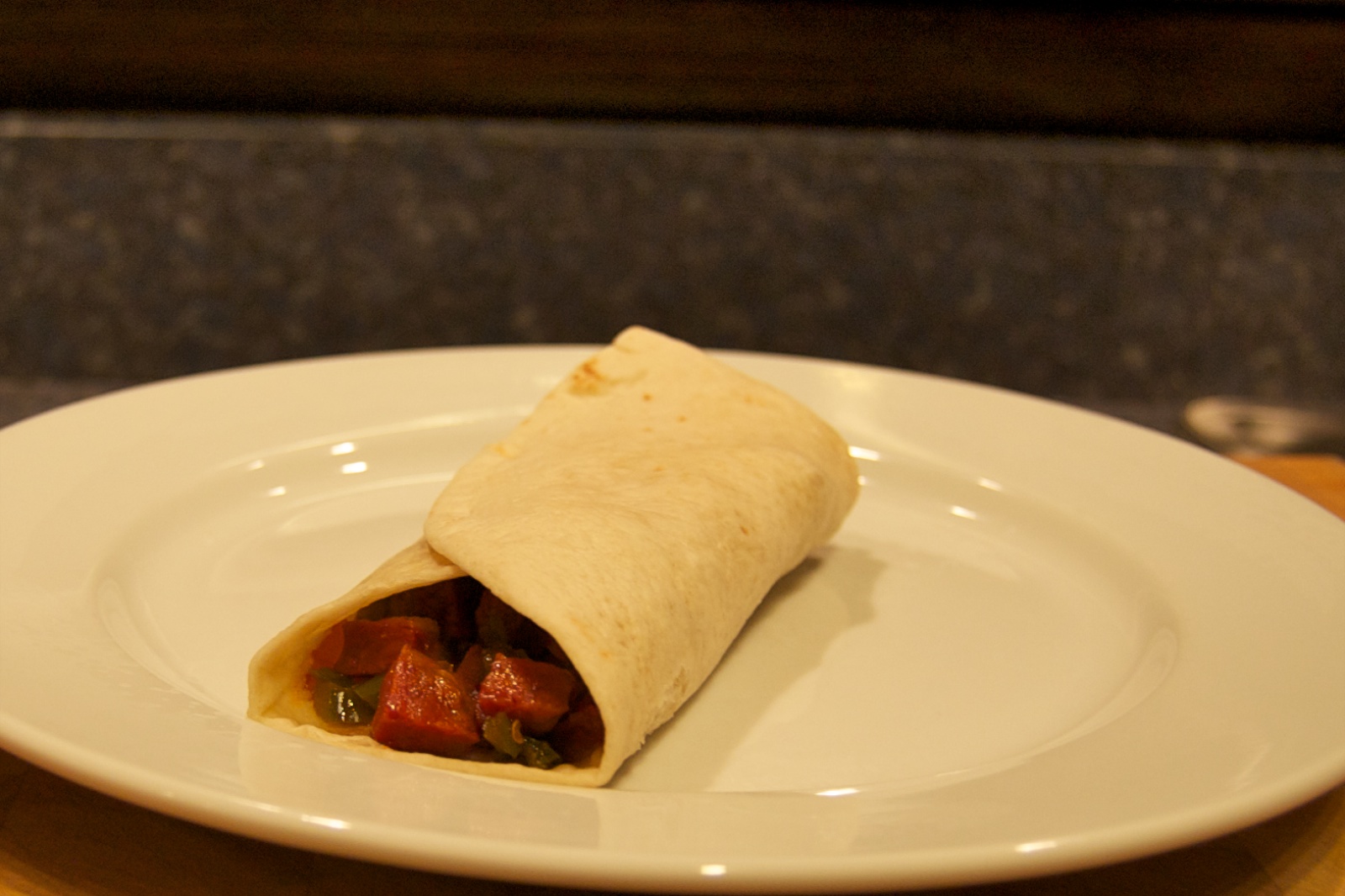 Snack: 0.8 oz. peanuts and a Spicy V-8.
Lunch: Turkey club sandwich. With homemade roasted turkey, bacon, lettuce, tomato and mayo on one slice of Barowski's wheat bread, cut in half. With Kettle Chips barbecue potato chips.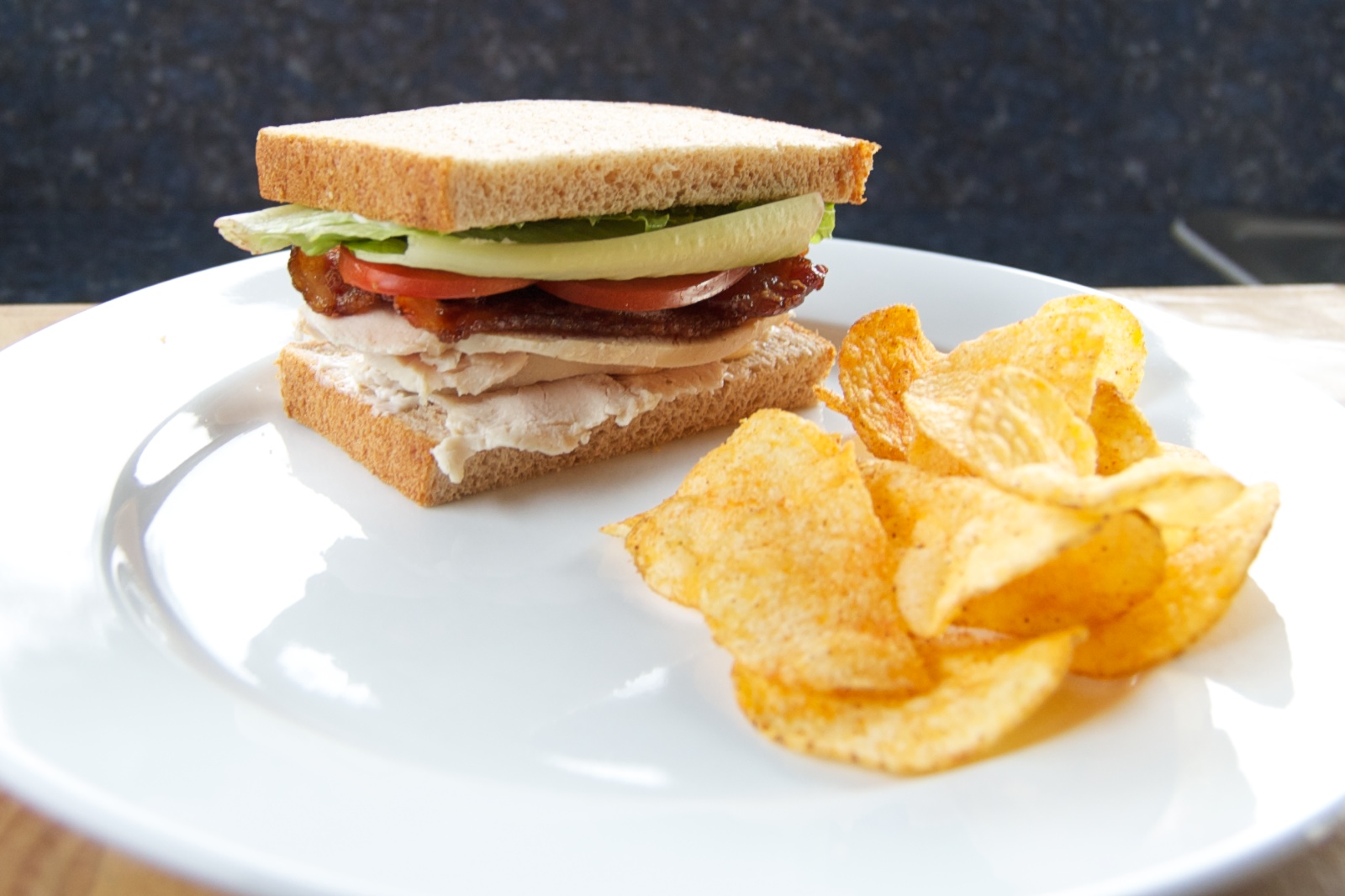 Snack: 3 Kashi roasted garlic crackers with Cabot garlic and herb cheese. And a half glass of Rabbit Ridge chardonnay.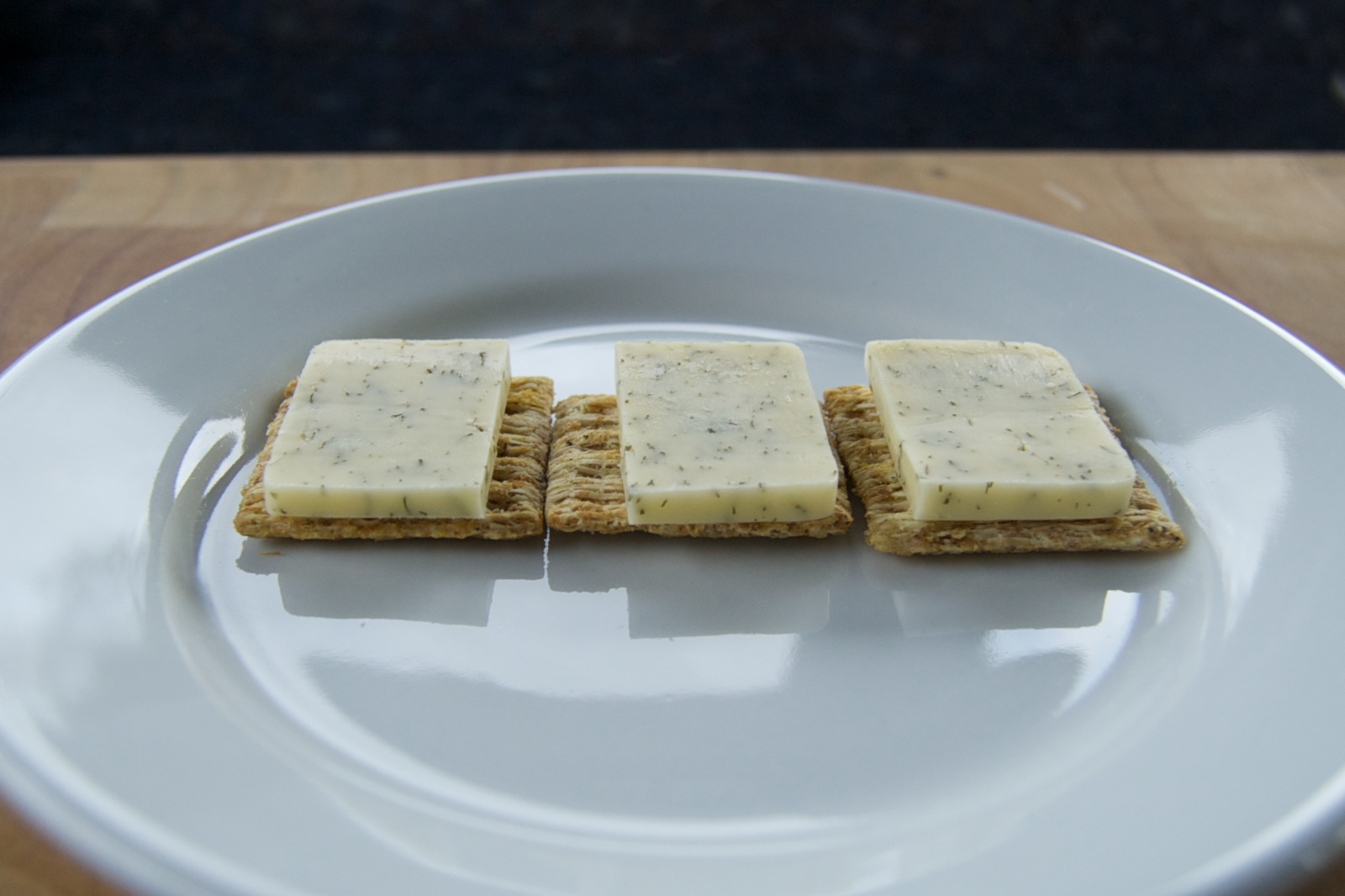 Dinner: Chicken paprika with rice, broccoli and sour cream sauce. And 2 glasses of Parker Station pinor noir.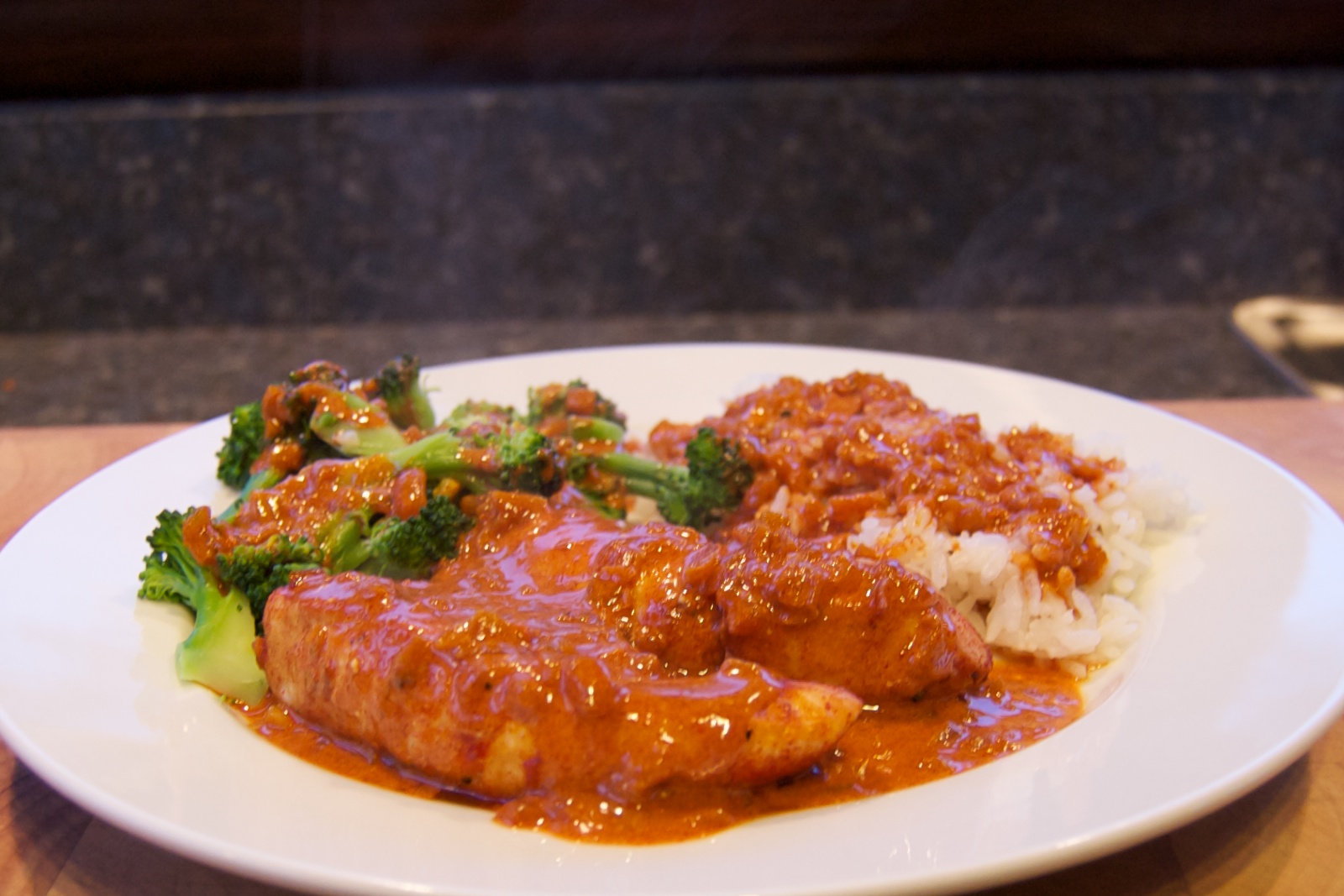 Dessert: Homemade chocolate chip cookie.
Weight at beginning of the day: 115.0 lbs.
Weight at the beginning of the next day: 114.6 lbs.