What I ate: December 6, 2011
Breakfast: Eggs, toast and bacon . I forgot to take a picture of it, but it looked pretty much like this: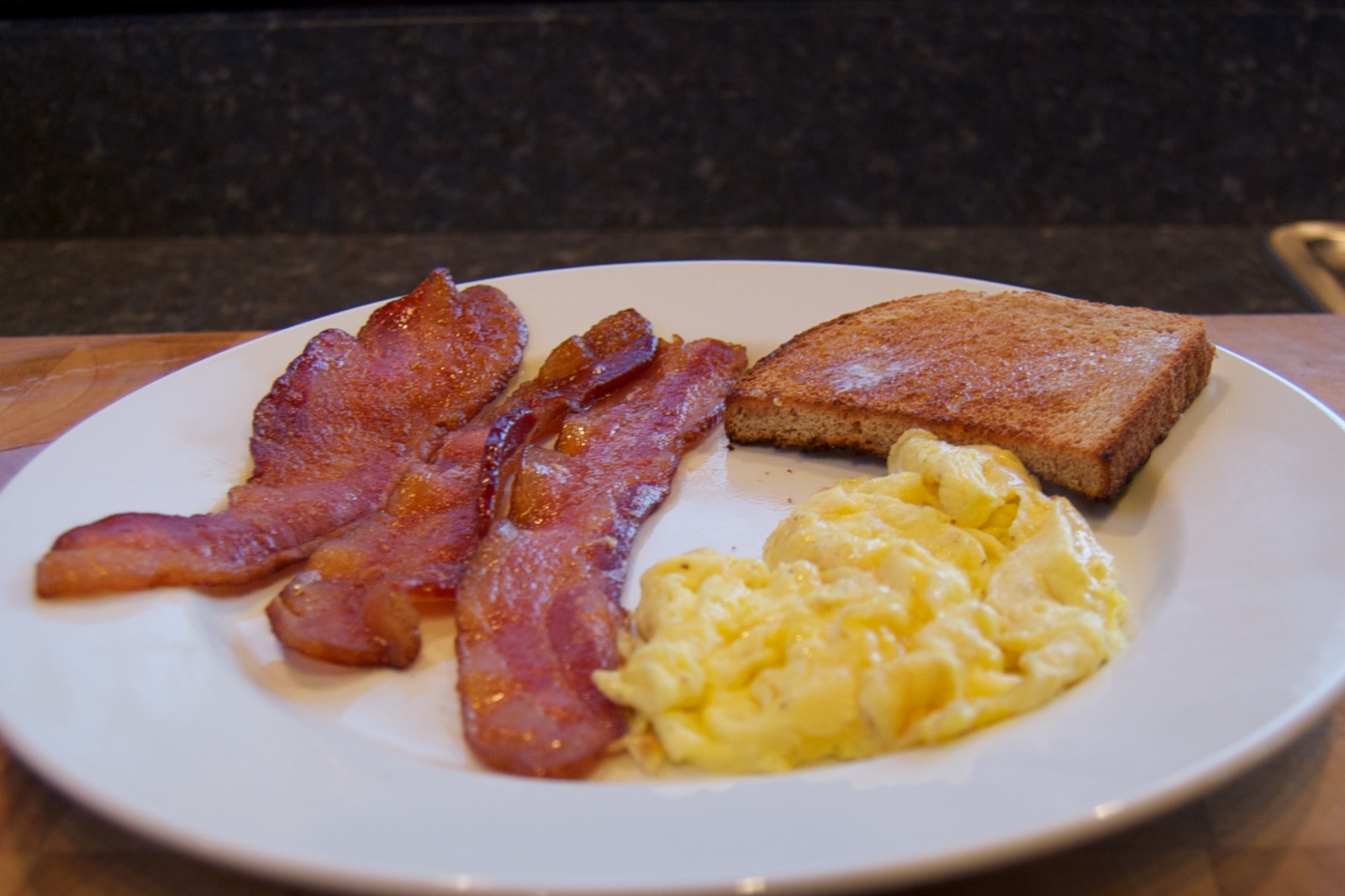 Snack: 0.8 oz. peanuts and a Spicy V-8.
Lunch: Stir-fry of turkey and cabbage, rice.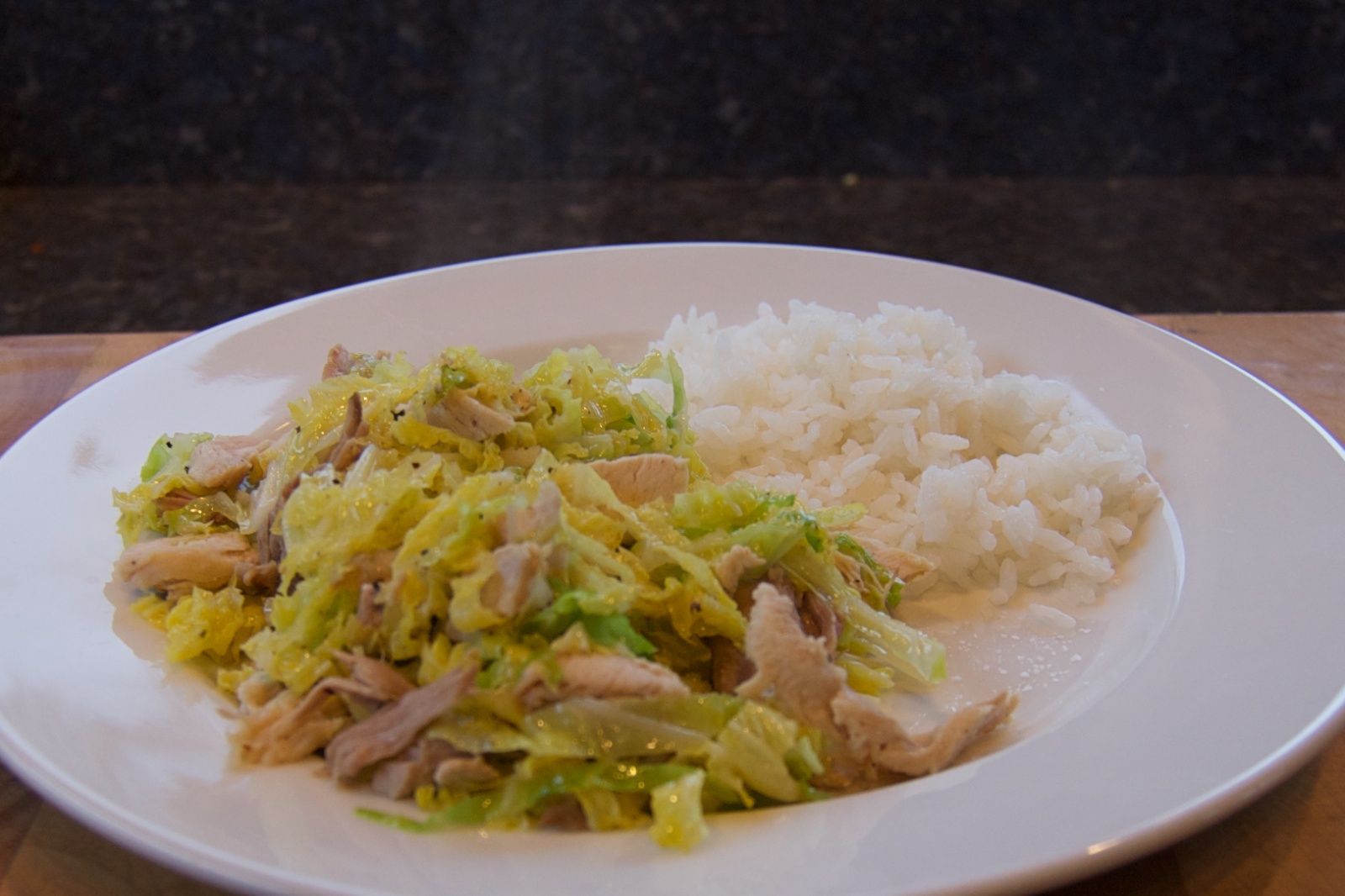 And I made a batch of delicious Sriracha Chex Mix . Snack: 1.0 oz. Sriracha Chex Mix and a Saranac Adirondack lager. And another 1.0 oz. bowl. The stuff is evil.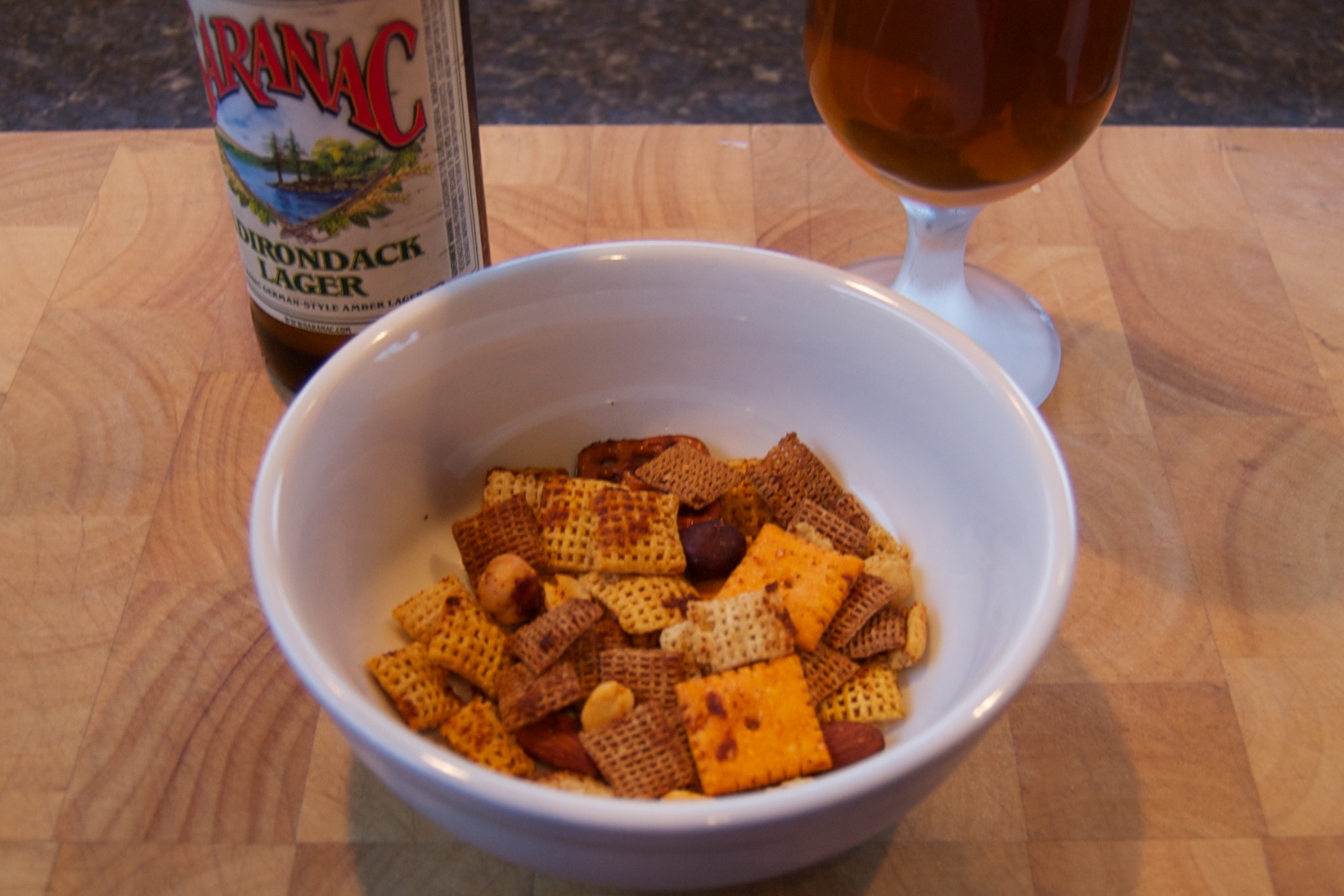 Dinner: Pork spare ribs and tater tots. I previously cooked, smoked, vacuum sealed and froze the ribs; to reheat I put the vacuum sealed back in the sous vide for 45 minutes at 155°F. And 3.8 oz. Cascadian organic spud puppies, deep fried for 2 minutes. And 2 glasses of Parker Station pinor noir.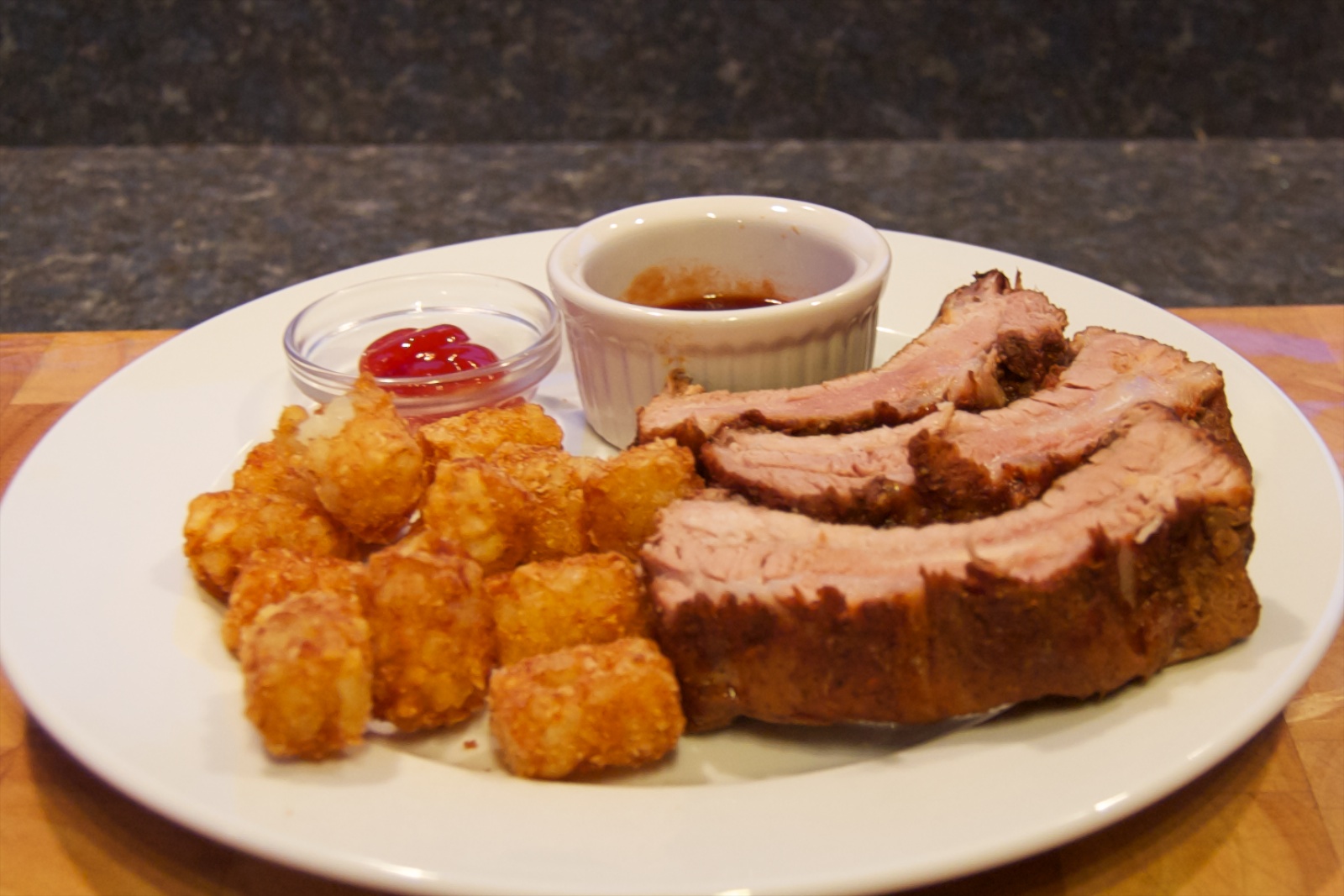 Dessert: 2 strips of Green & Black's cherry dark chocolate bar.
Weight at beginning of the day: 114.6 lbs.
Weight at the beginning of the next day: 114.0 lbs.