What I ate: February 27, 2012
Breakfast: Egg, toast and bacon.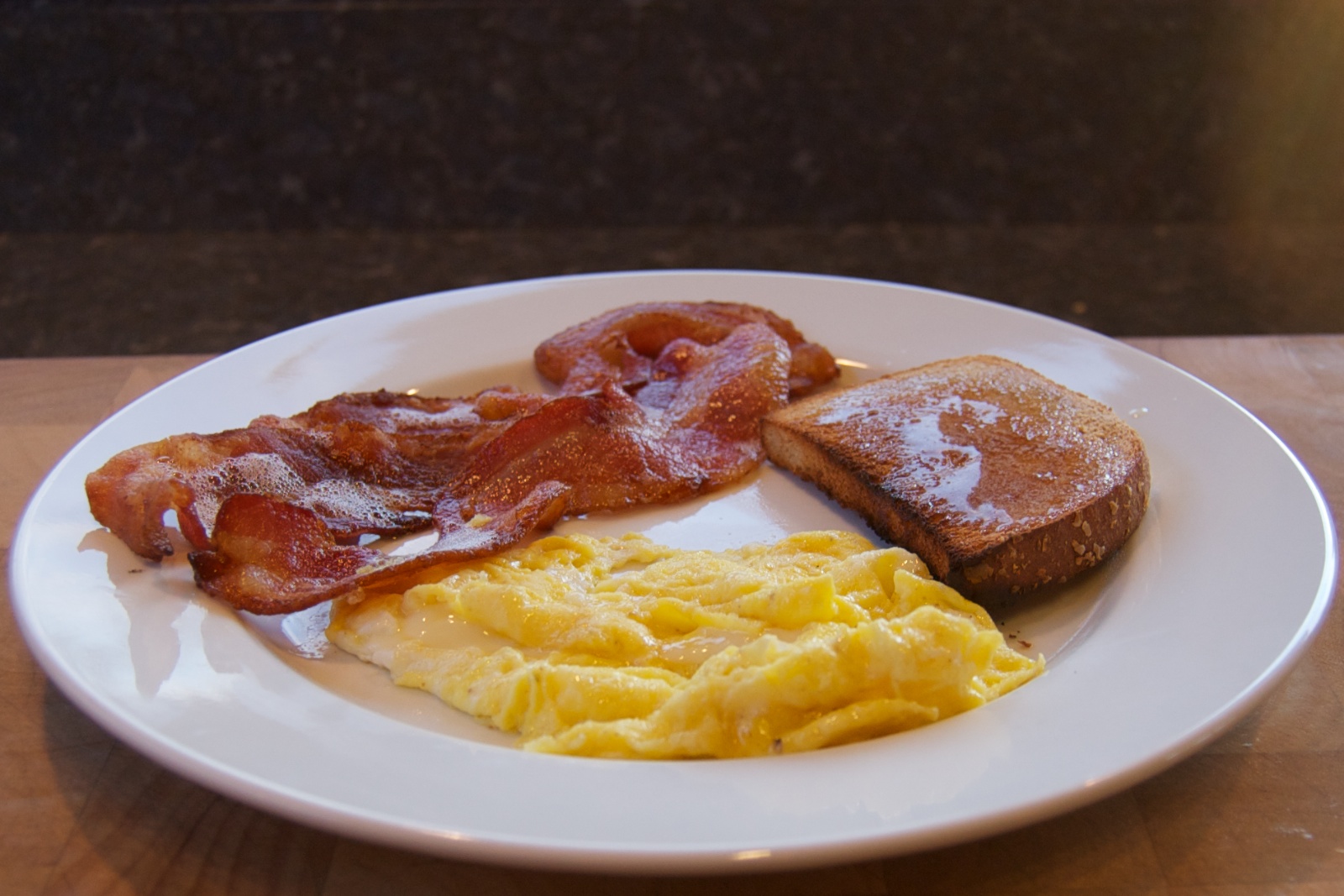 Snack: 1.0 oz. Sriracha Chex Mix .
Walked to the post office, bank and Village Variety, about 2 miles.
Lunch: Pork, broccoli and scallions .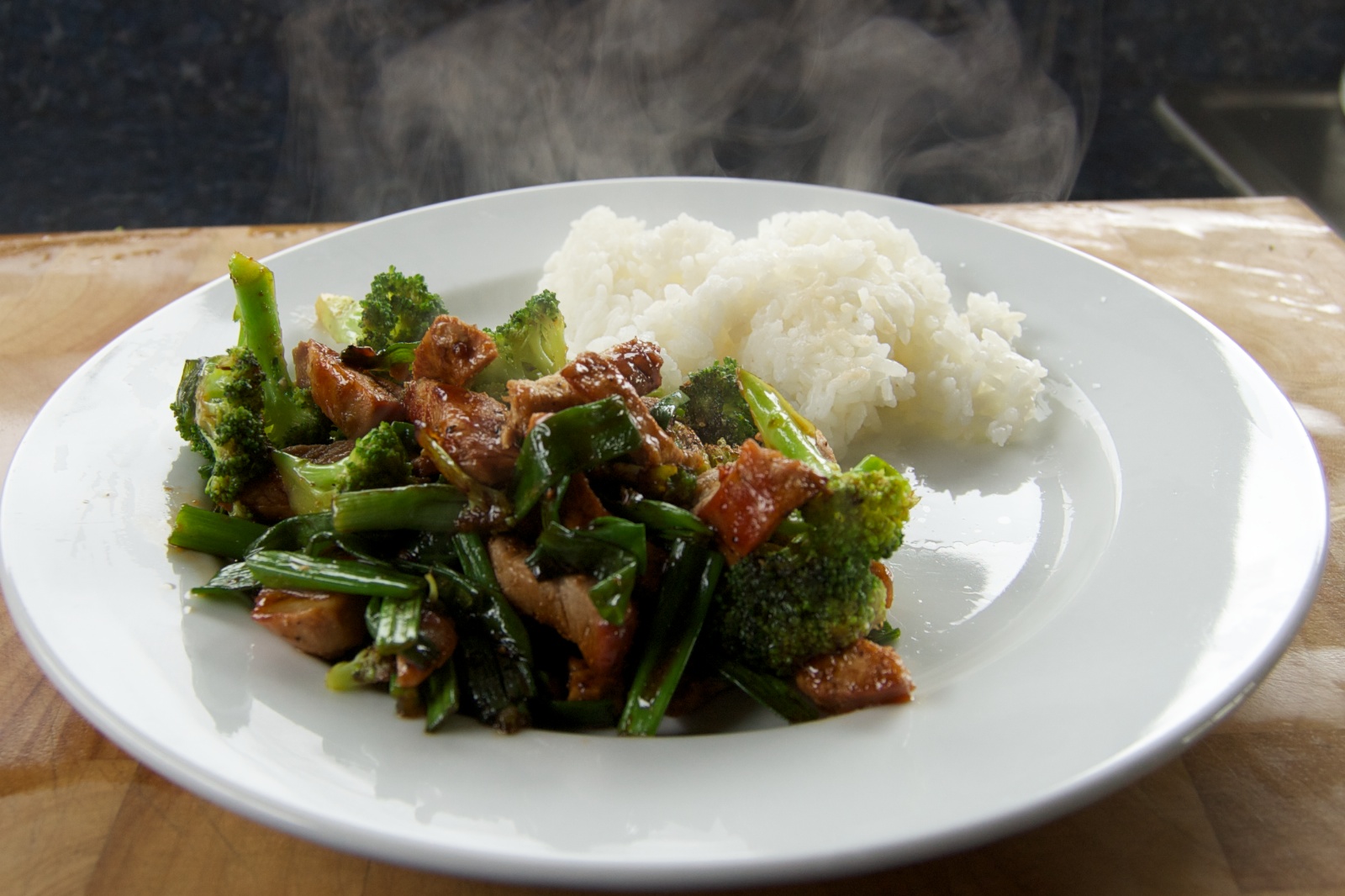 Snack: 0.7 oz. peanuts.
Made a boneless center cut pork roast in the sous vide (1:30 at 155°F), chilled, sliced, vacuum sealed and froze 6 packages for stir-fry (3.2 oz. each) and 1 package for "roasted" pork dinner (4.8 oz.).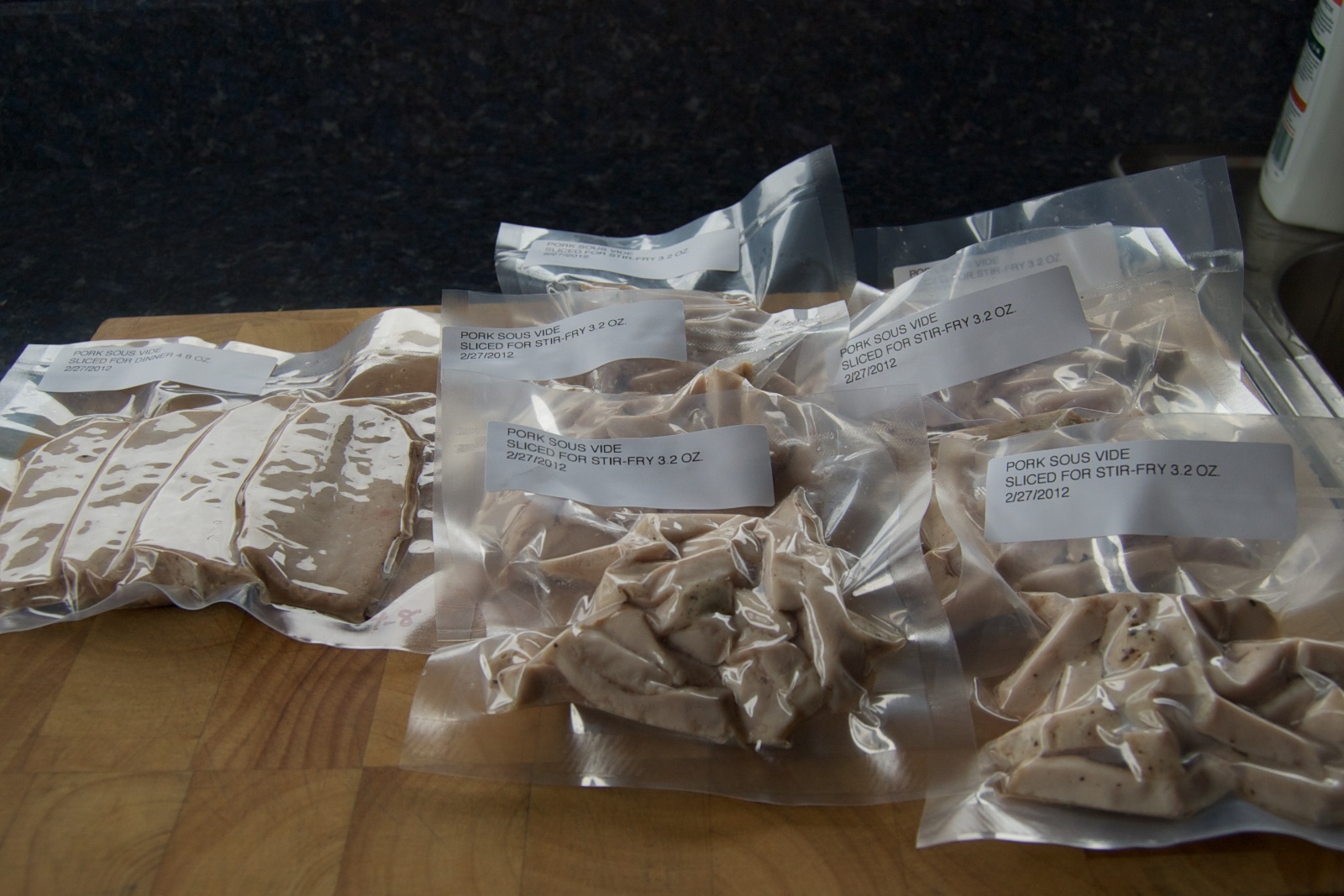 And a batch of Sriracha Chex Mix .
Dinner: Roast beef, rice, gravy and peas . With 5.0 oz. roast beef.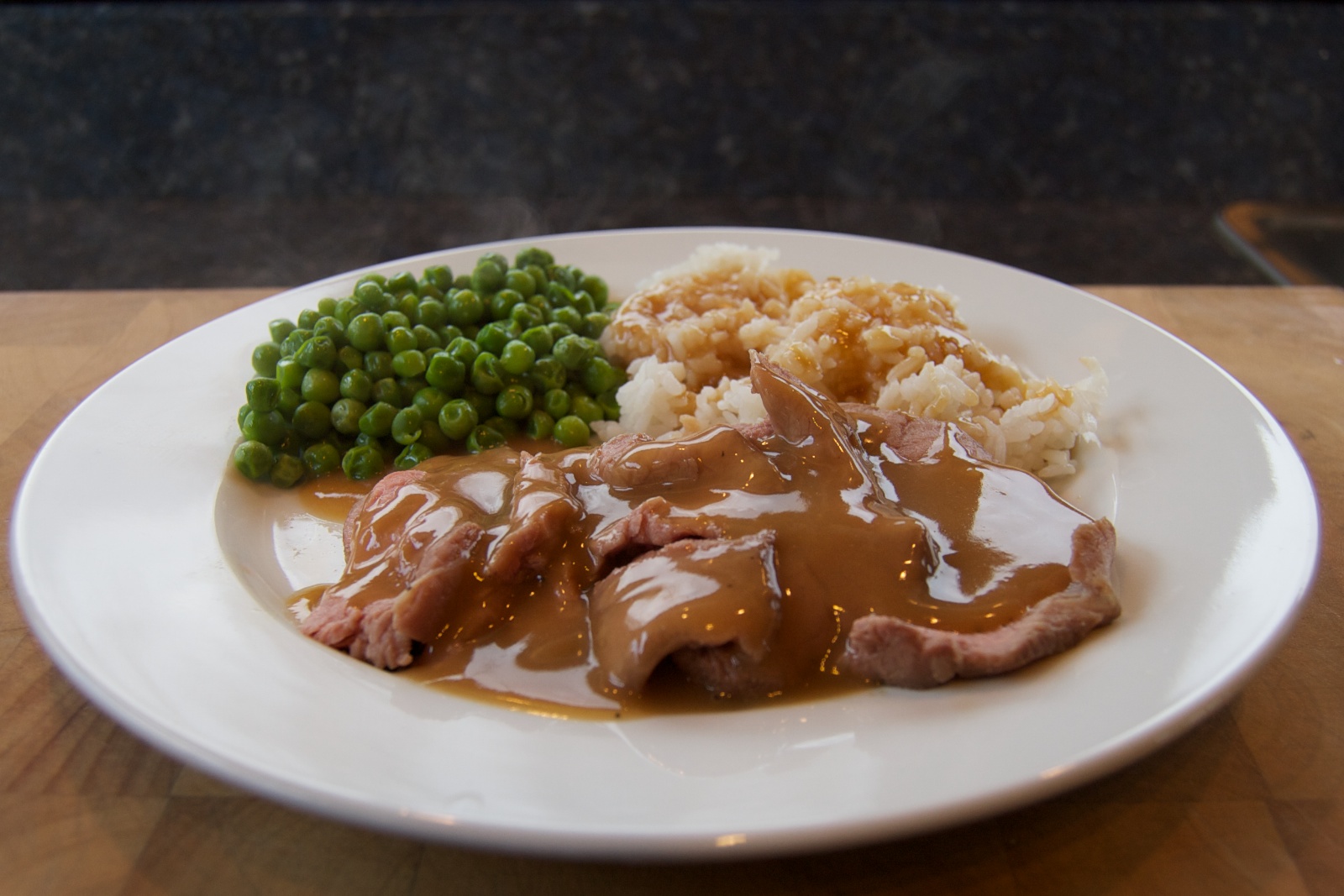 And 2 glasses of Line 39 Cabernet Sauvignon.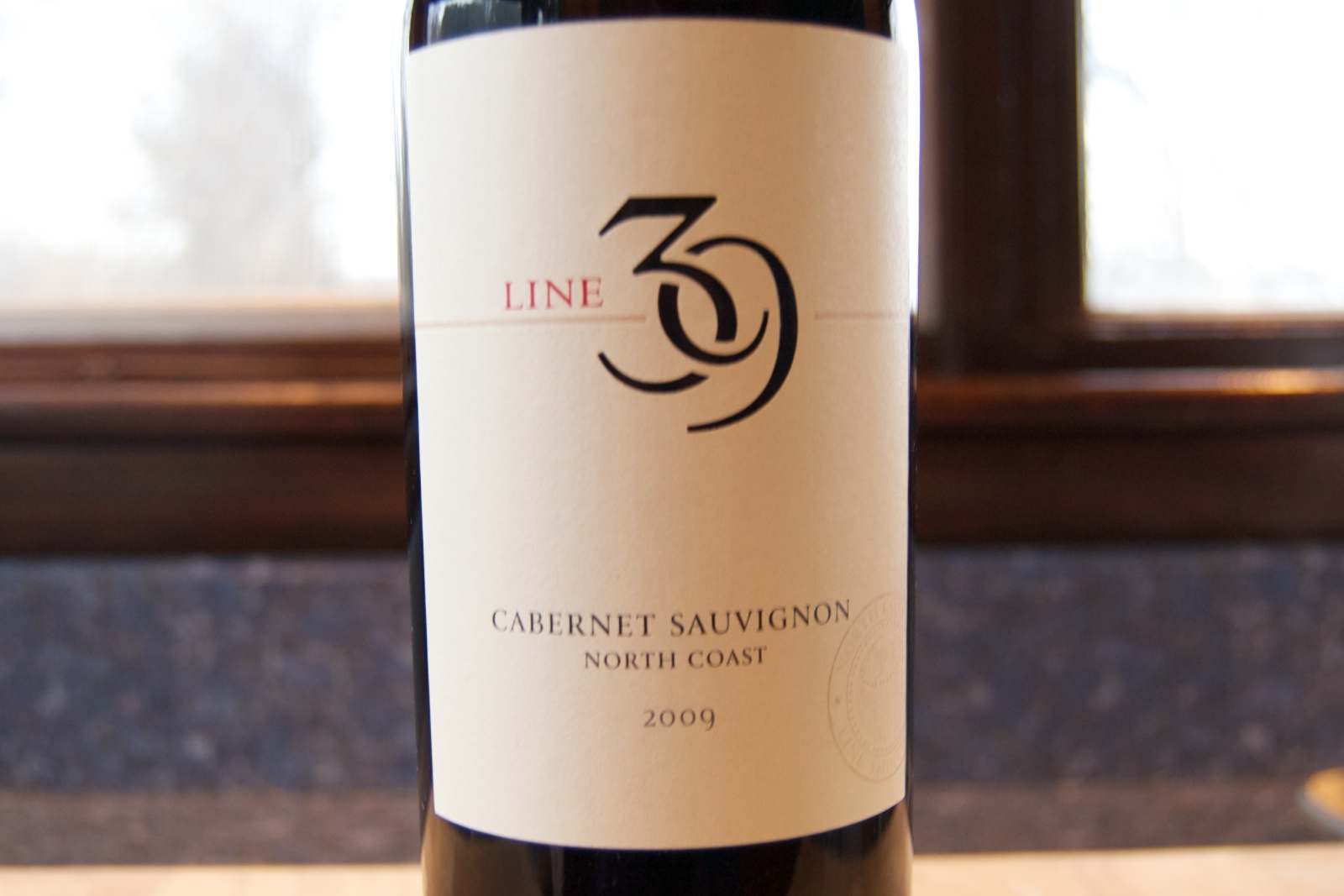 Dessert: 2 strips of Green and Black's hazelnut currant dark chocolate bar.
Weight at beginning of the day: 121.6 lbs.
Weight at the beginning of the next day: 121.2 lbs.