What I ate: February 7, 2012
Breakfast: Blueberry muffin and bacon . If you look closely the bacon grease has a bit of a yellow tint to it… apparently I did not sufficiently clean the pan I used to make chana masala yesterday and there was a hint of tumeric!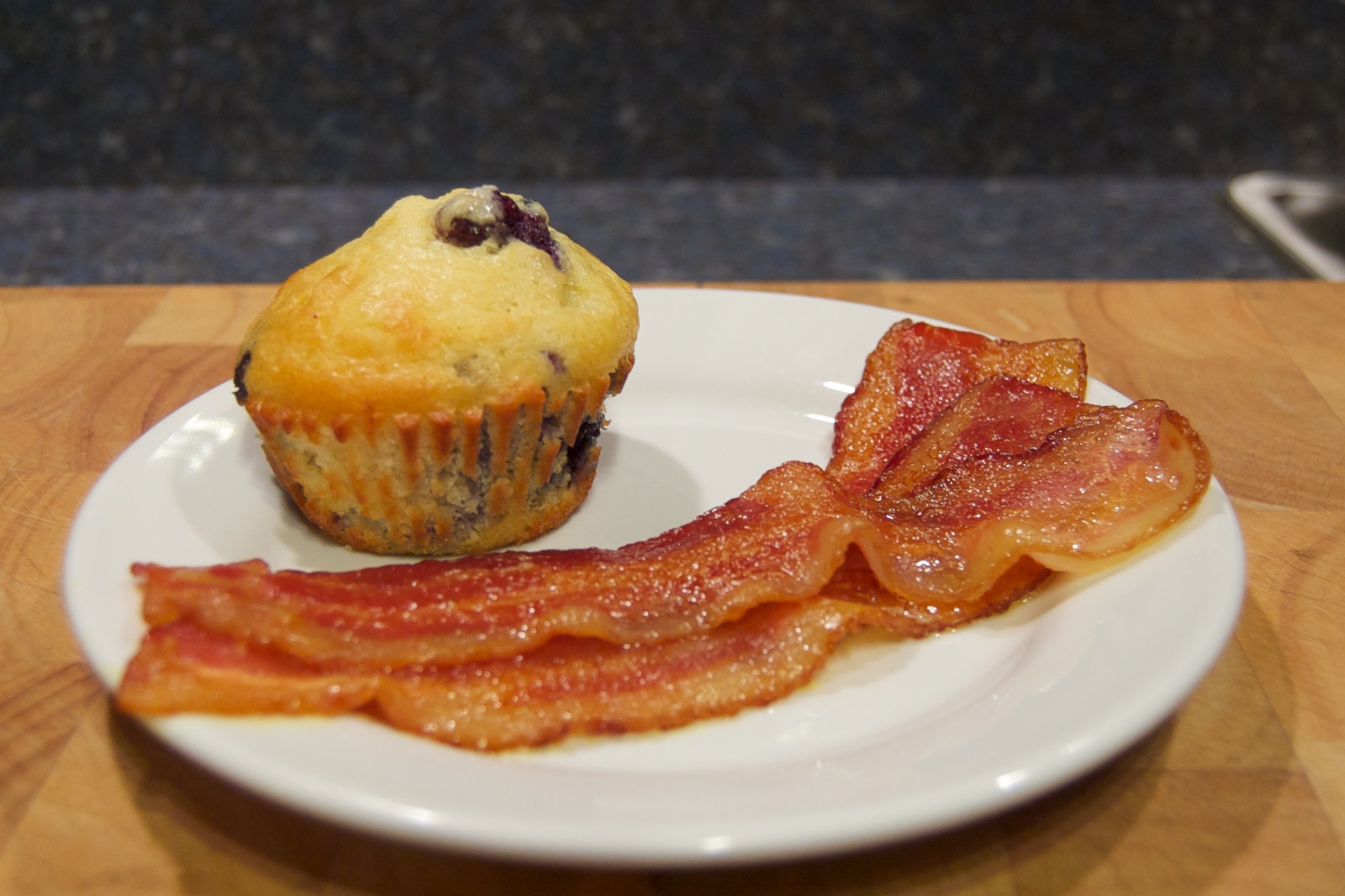 Snack: 1.0 oz. Sriracha Chex Mix.
Walked to the bank, about 1.5 miles.
Lunch: Pork with broccoli, scallions and noodles .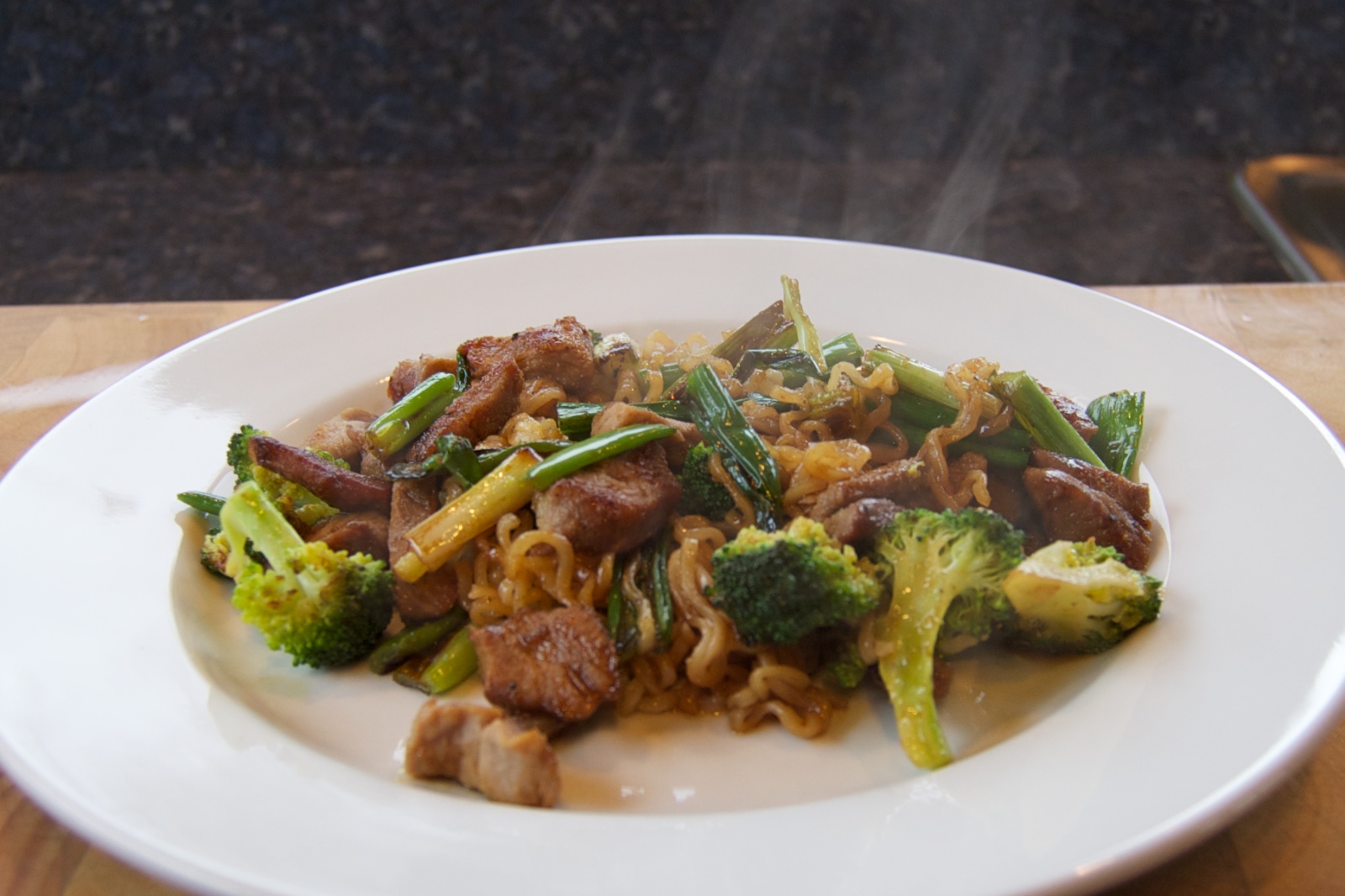 Snack: 0.9 oz. peanuts
Dinner: Pork spare ribs and seasoned French fries. I reheated the ribs for 45 minutes a 155°F in the sous vide (from frozen) which worked much better than boil-in-bag. And 3.1 oz. Cascadian frozen organic French fries, cooked for 2 minutes at 360°F in the deep fryer.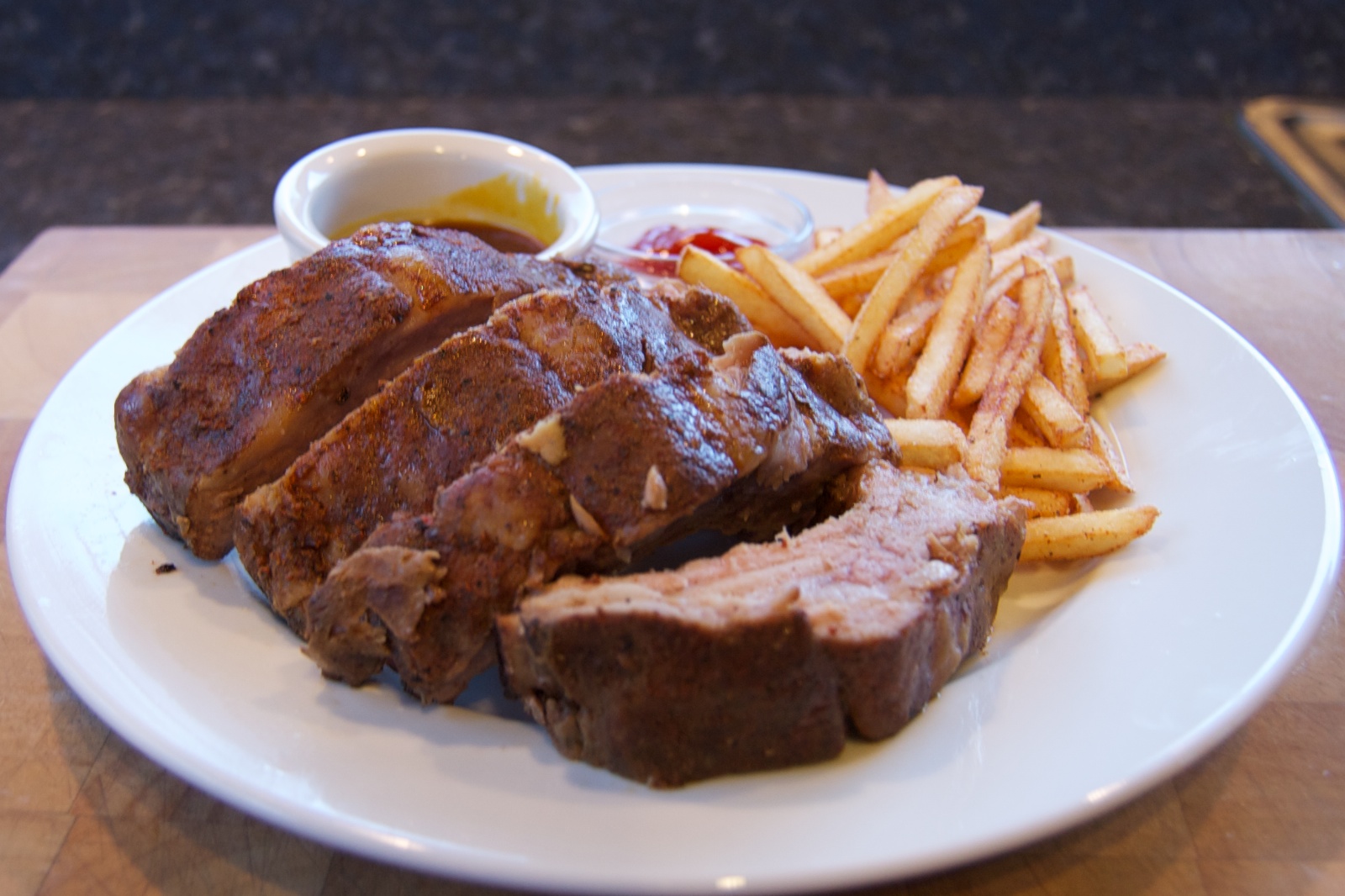 A 2 glasses of Terrazas de los Andes Altos del Plata Malbec.
Dessert: 3 strips of Dagoba lavender blueberry dark chocolate bar.
Weight at beginning of the day: 118.6 lbs.
Weight at the beginning of the next day: 118.4 lbs.