What I ate: March 26, 2012
Breakfast: Eggs, toast and bacon .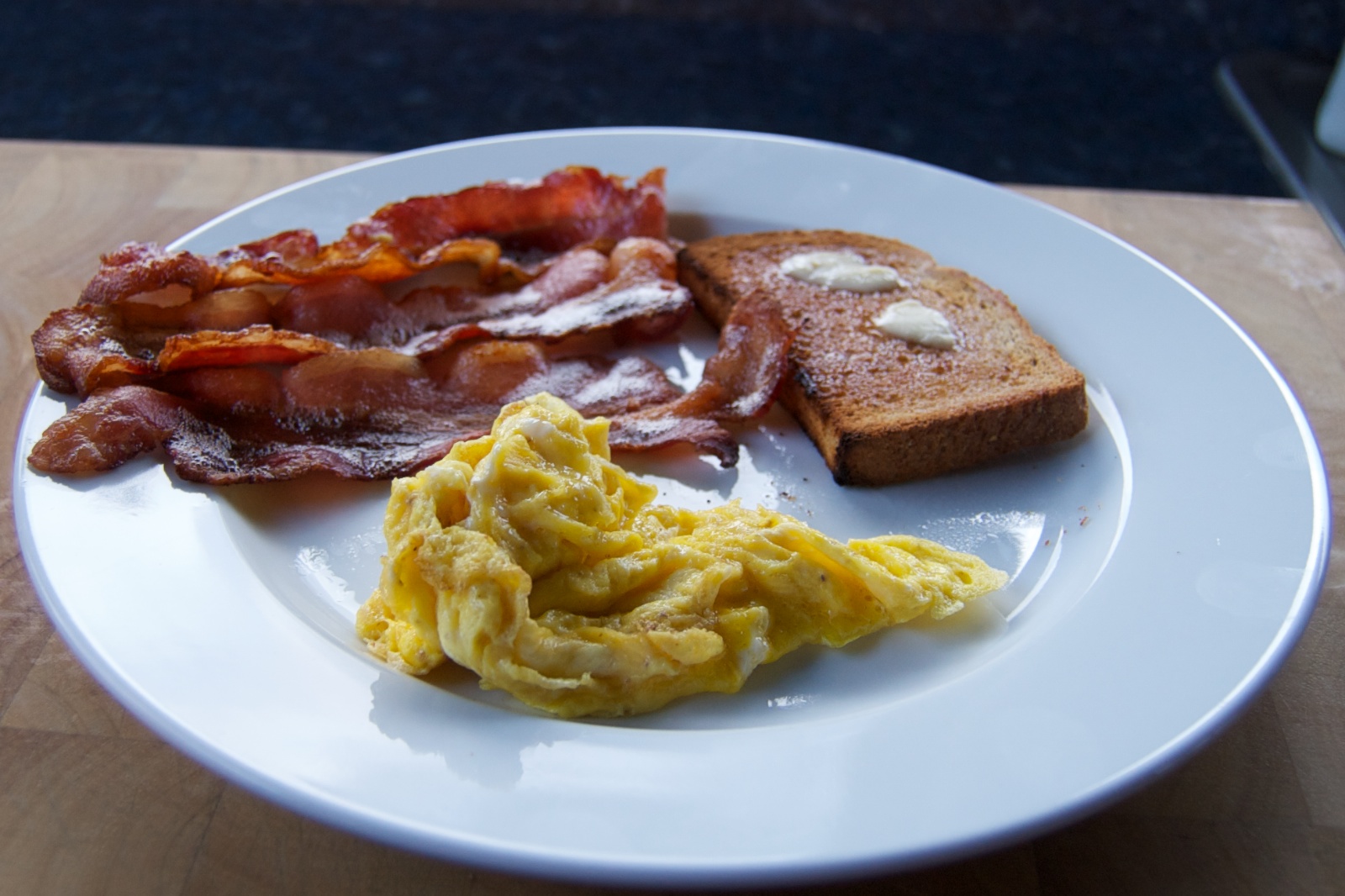 Lunch: Tuna salad sandwich with Kettle Chips salt and black pepper potato chips.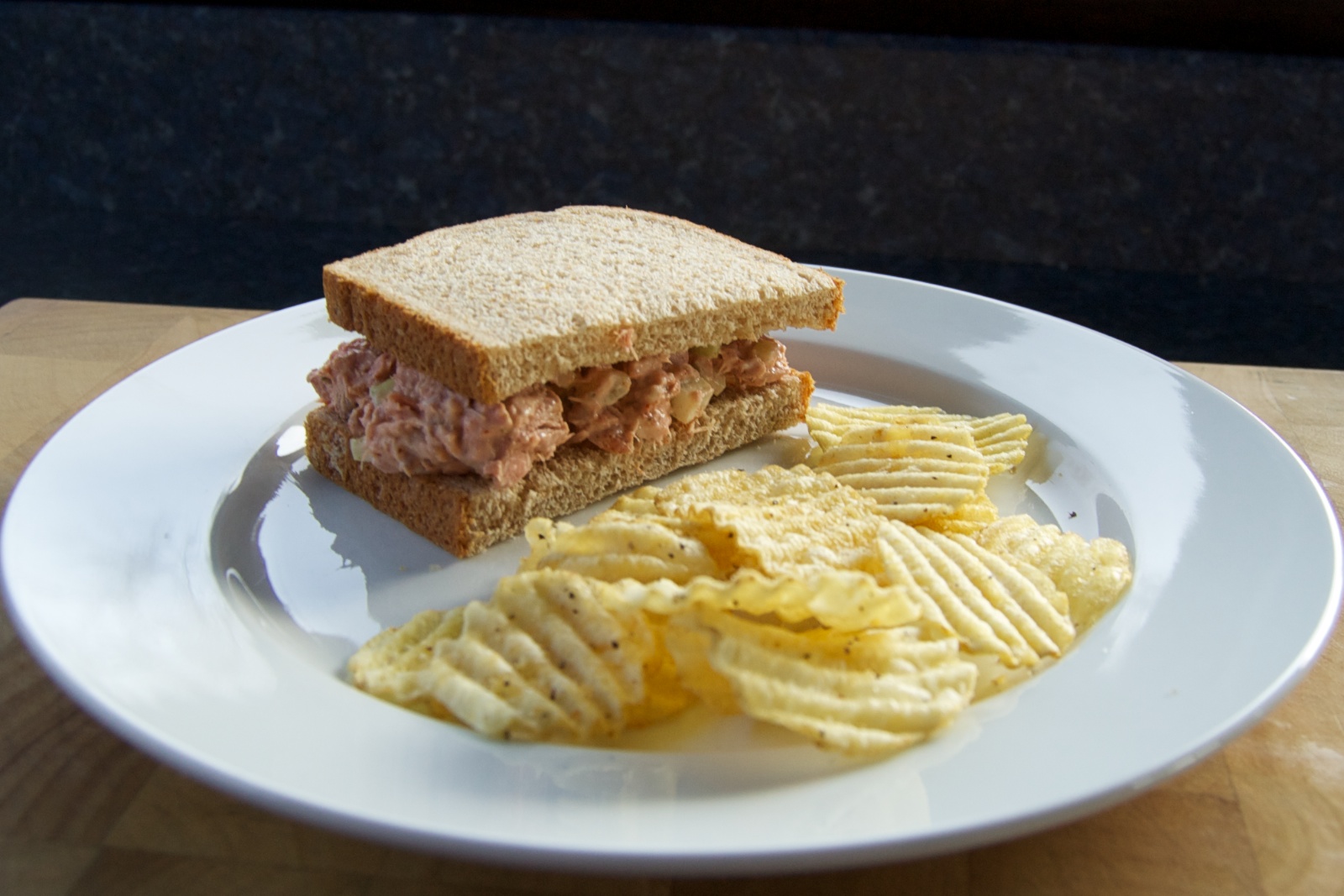 Made a batch of Sriracha Chex Mix .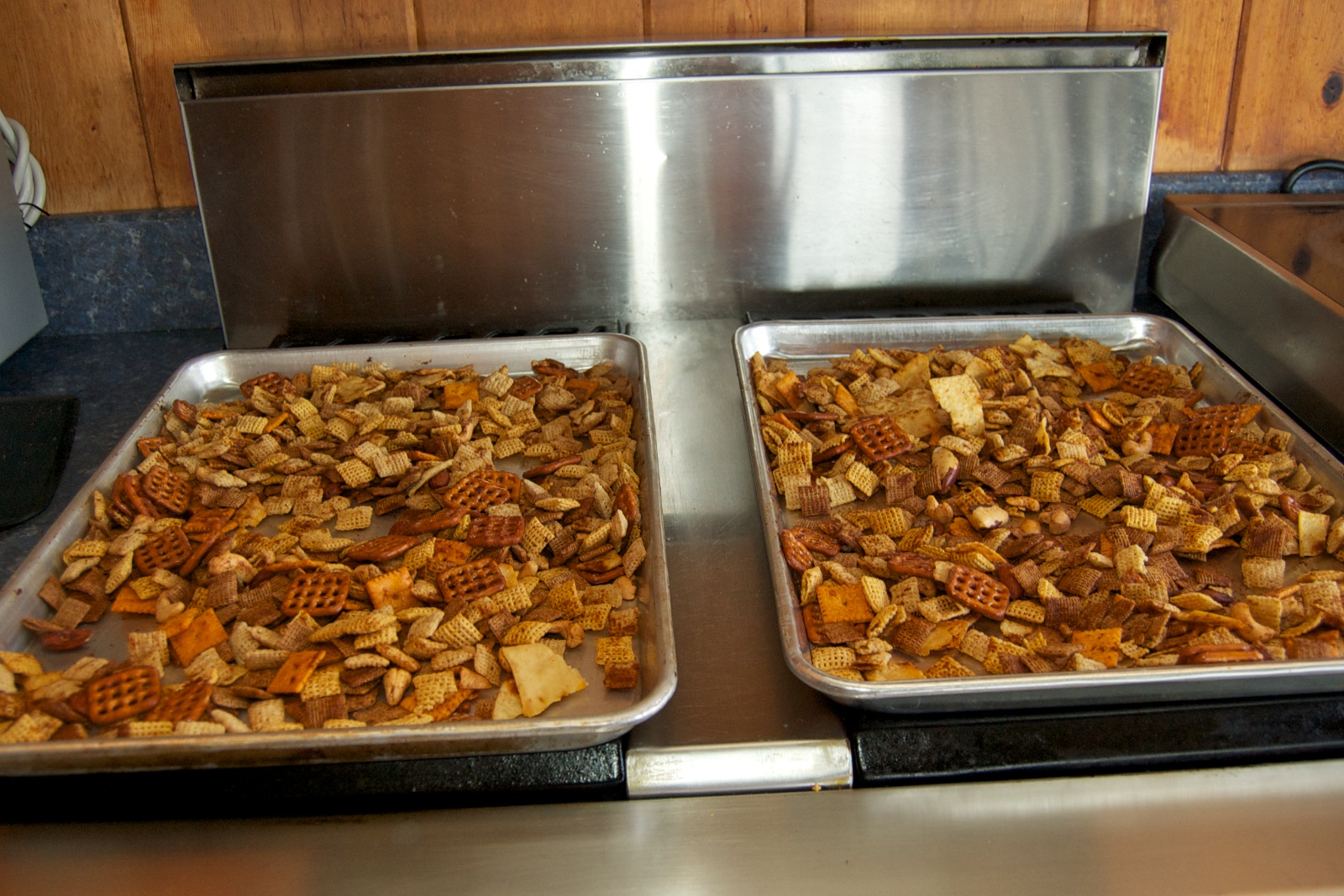 And 3 servings of sous vide pork for stir-fry. It's what was left over from the pork roast after making spicy pork breakfast sausage . There were 3 3.2 oz. servings of cooked, sliced pork and some left over for Roscoe.
Dinner: Nachos. With homemade ground beef, black beans, jalapeños, tomato and cheddar cheese.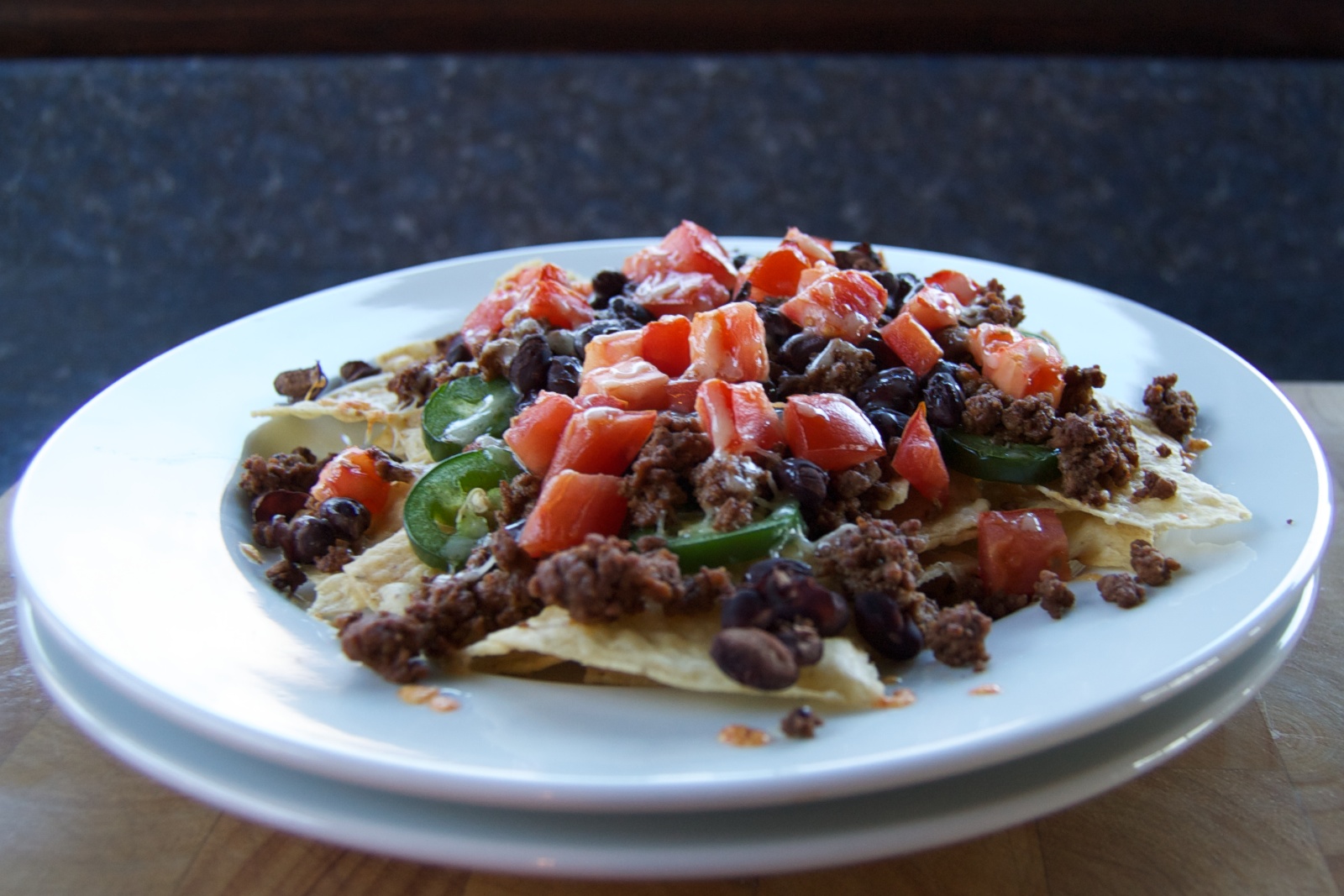 And 2 glasses of Sensual malbec.
Weight at beginning of the day: 120.0 lbs. Weight at the beginning of the next day: 119.6 lbs.