What I ate: March 31, 2012
Breakfast: Bagel, lox and cream cheese . On a homemade whole wheat bagel. And a mimosa.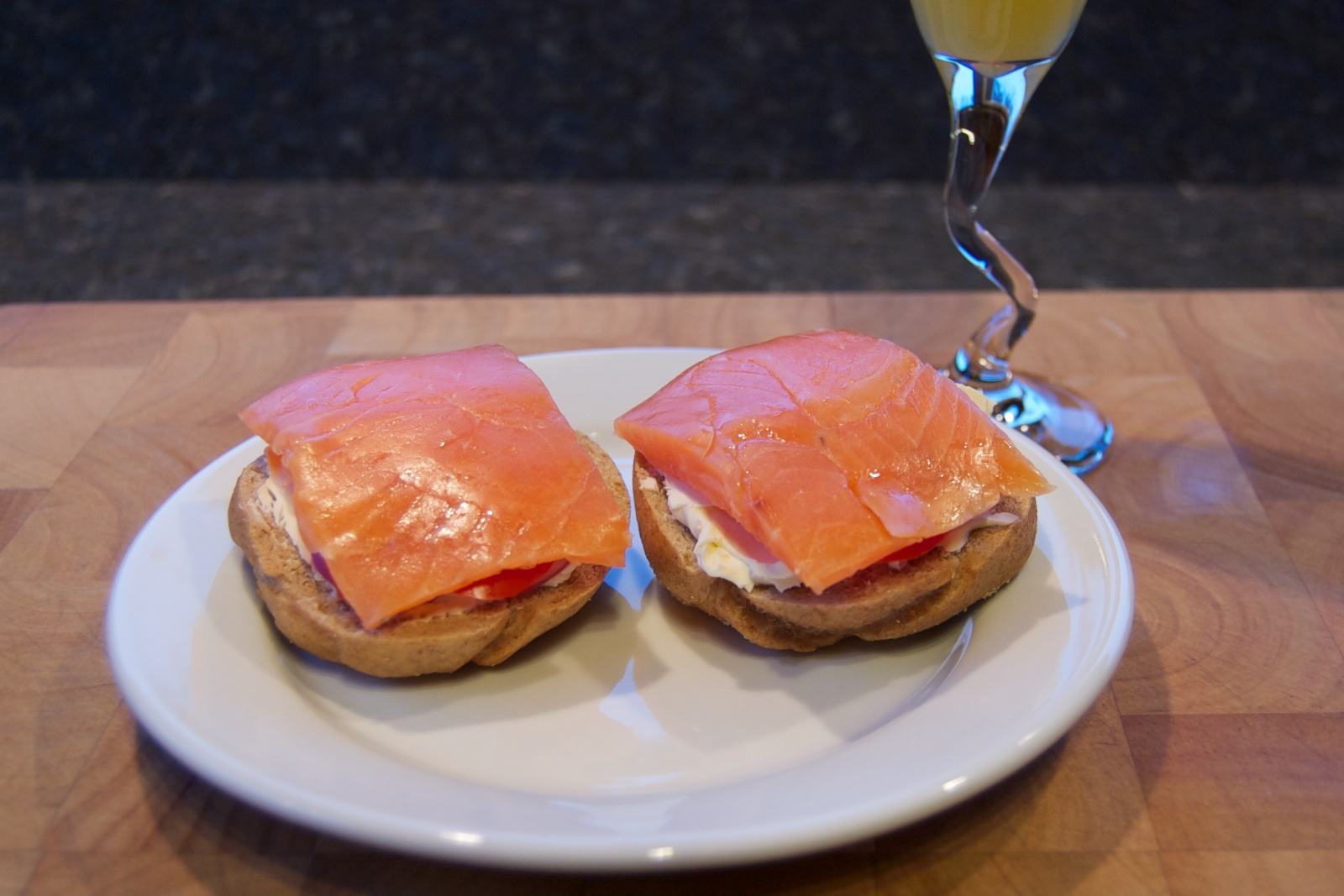 Lunch: Twice-cooked pork, broccoli and scallion stir-fry .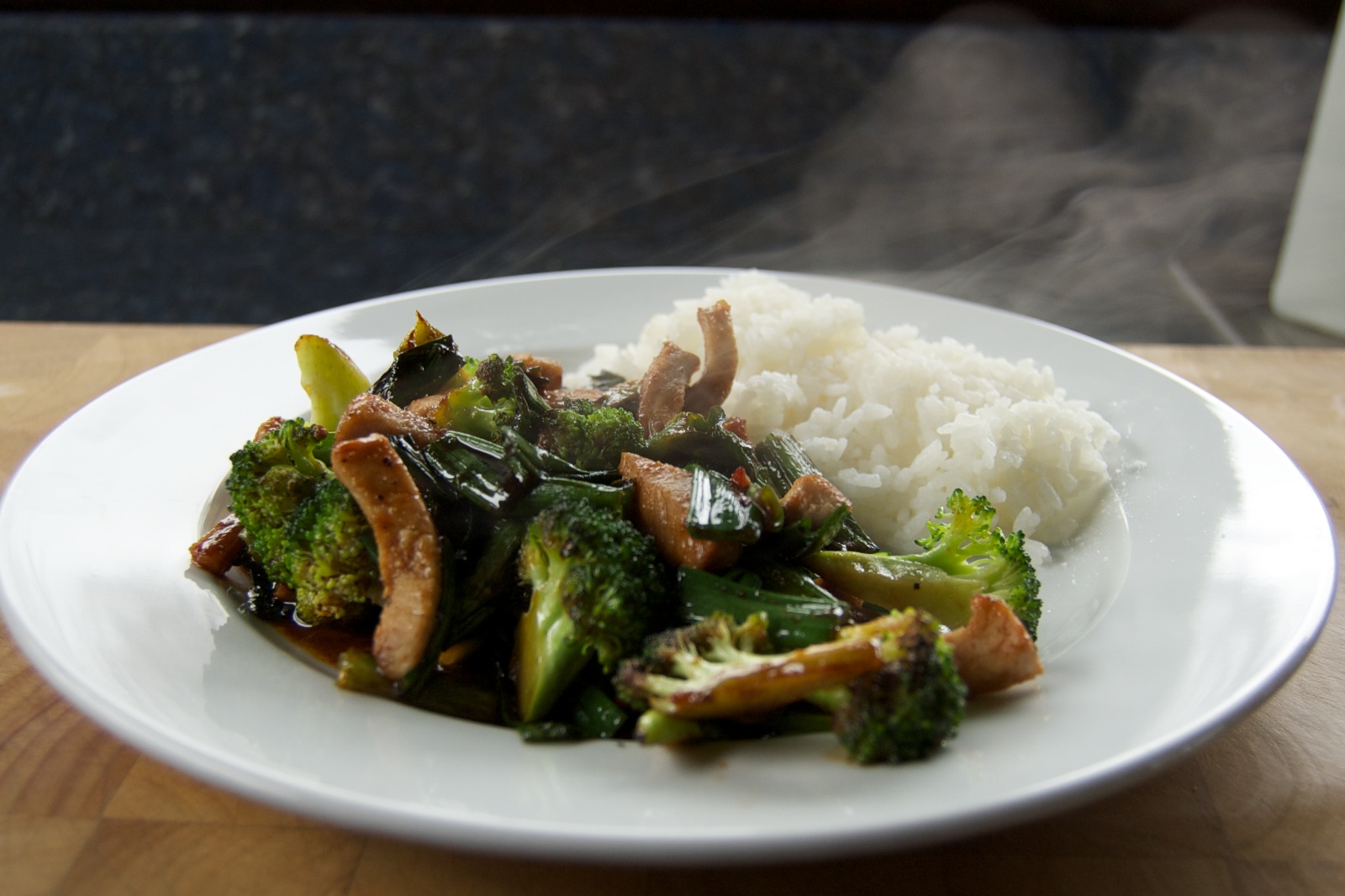 For his spring break, my 11 year-old nephew is heading to camp grandma and grandpa where I am a camp counselor. Though I took pictures of almost all of Mom's food, I should point out that there are second, and sometimes third, servings at Mom and Dad's. When I make food at my home there are no seconds - what you see in the picture is what I ate.
Dinner: Mom's barbecued pork, rice and asparagus at Mom and Dad's.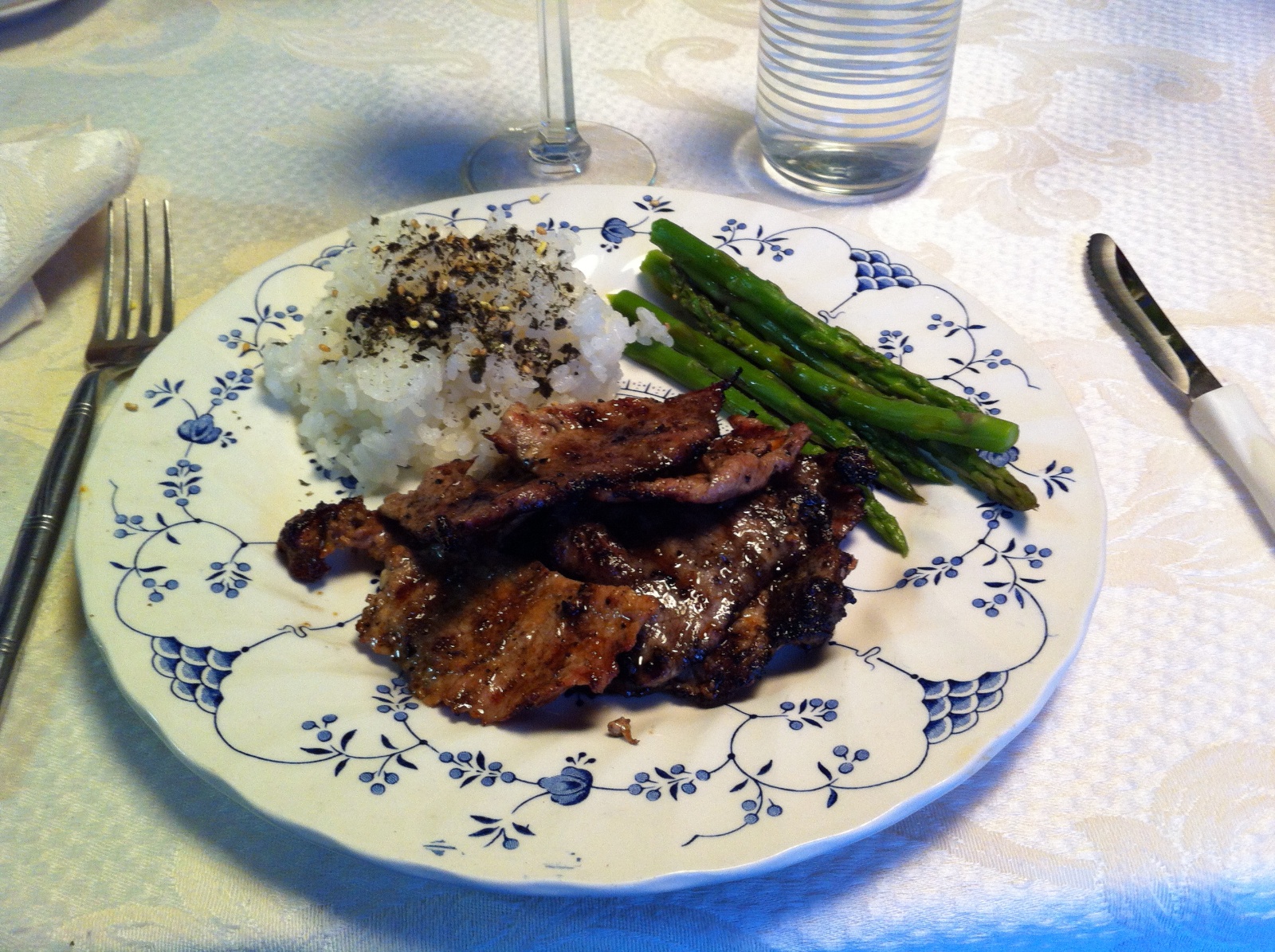 Dessert: Apple pie.
Weight at beginning of the day: 119.0 lbs.