What I ate: March 6, 2012
Breakfast: Blueberry muffin and bacon .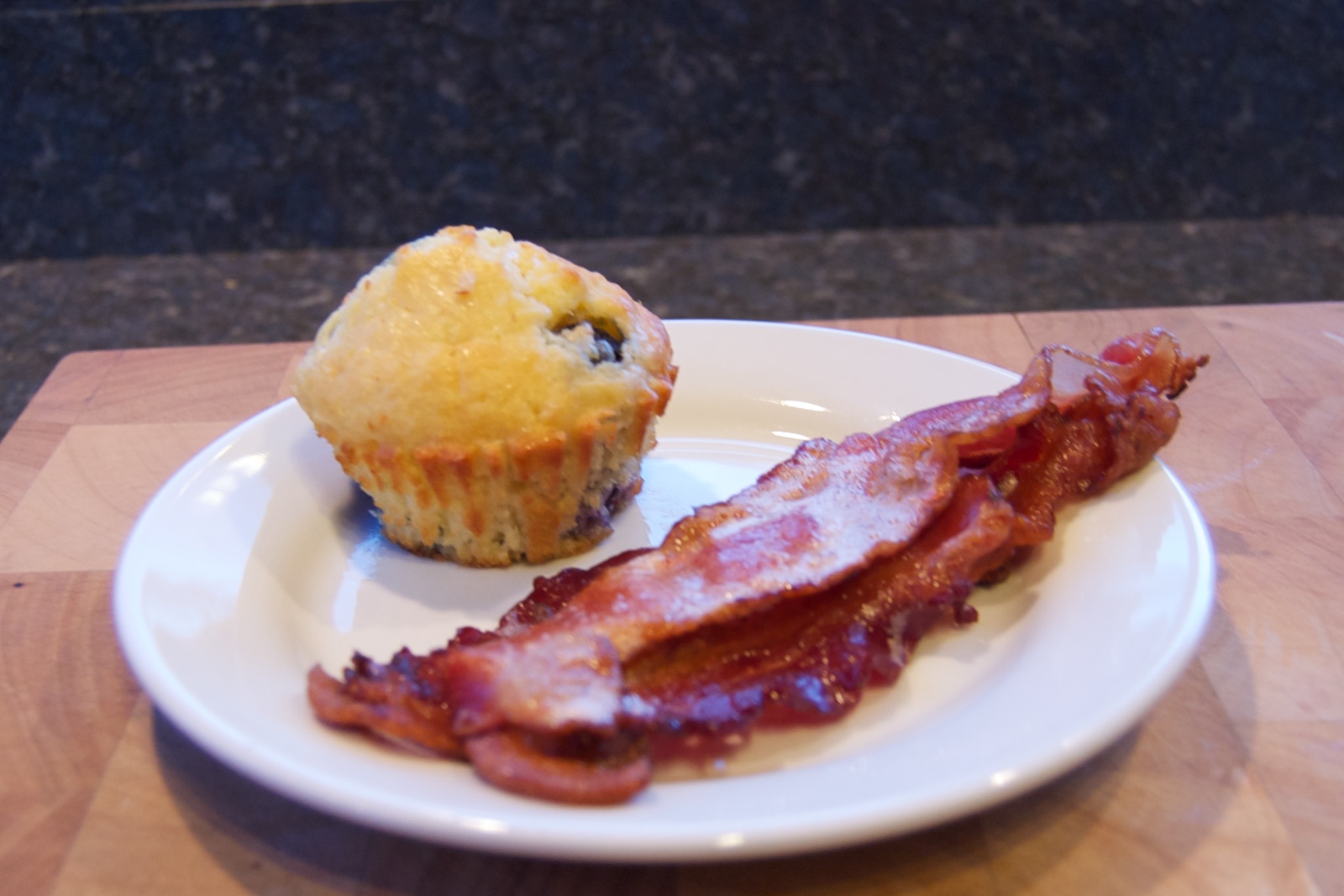 Snack: 1.0 oz. Sriracha Chex Mix .. And 0.7 oz. peanuts.
I started the poolish and soaker for a new batch of homemade whole wheat bagels .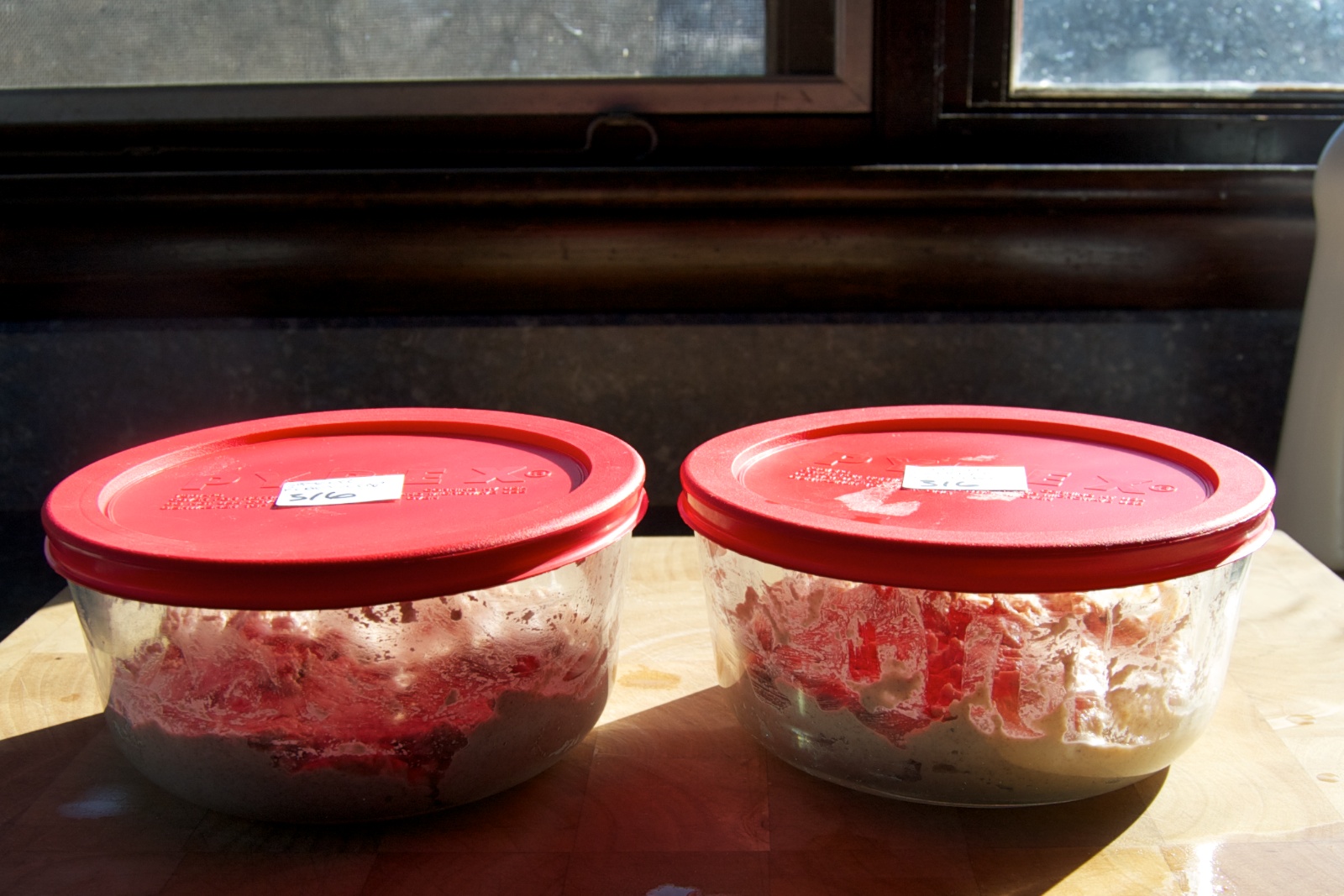 Lunch: Pork, broccoli and scallion stir-fry .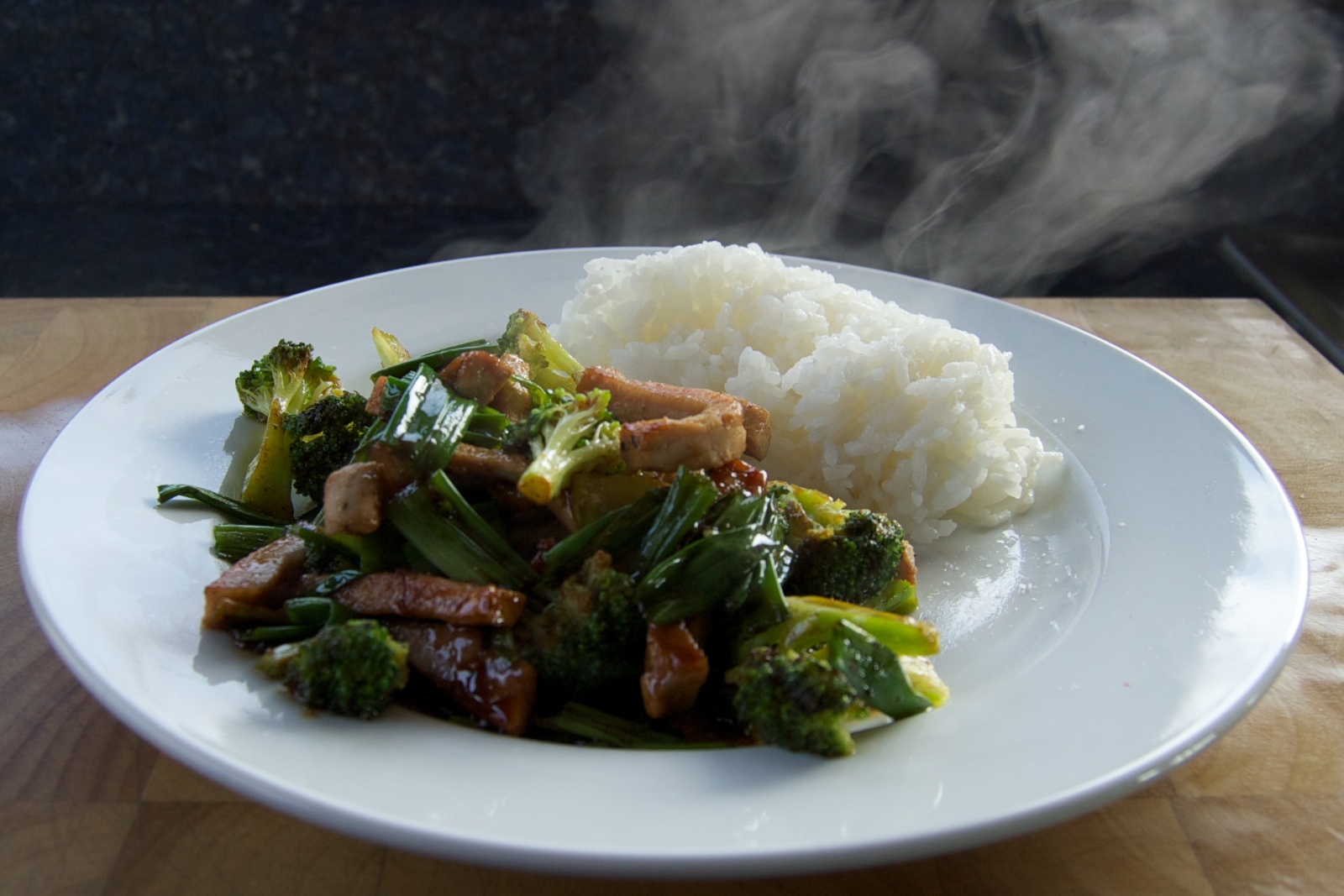 Snack: 4 Garden valley veggie Wheat Thins toasted crisps with Cabot extra sharp cheddar. And a half glass of Cupcake sauvignon blanc.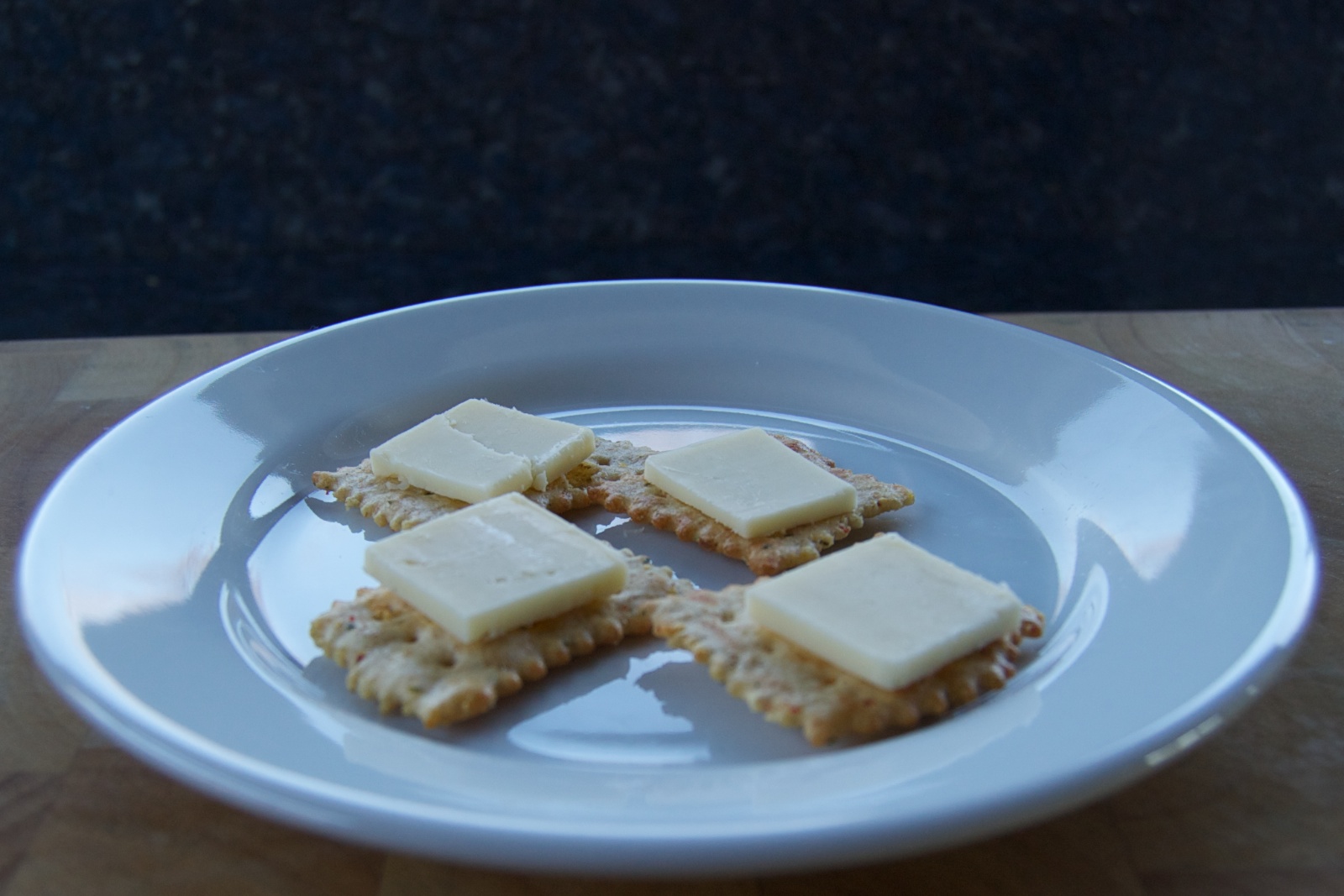 Dinner: Pork spare ribs and French fries. And 2 glasses of Gianni Russo Montepulciano d'Abruzzo.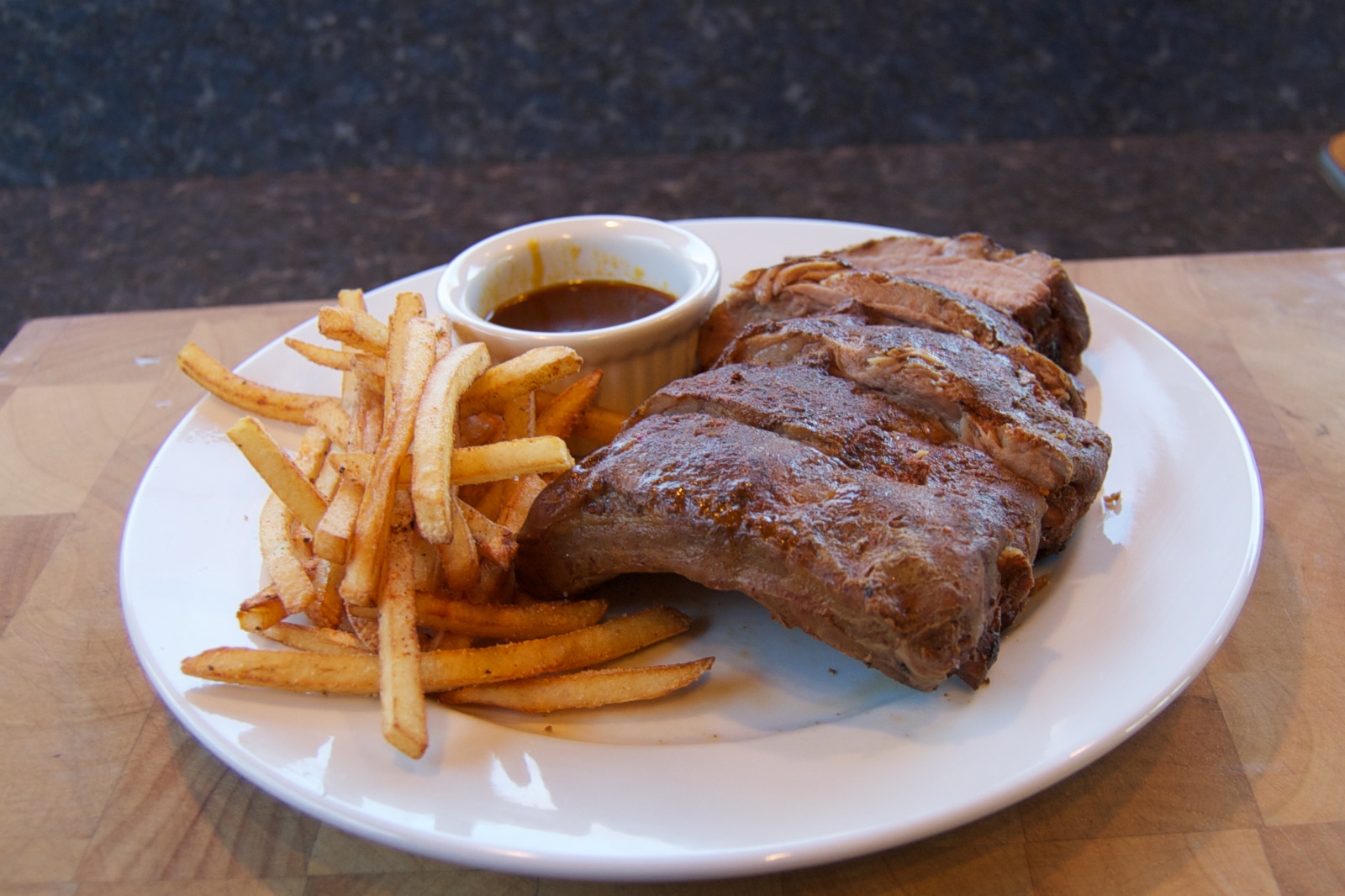 Weight at beginning of the day: 119.8 lbs. Weight at the beginning of the next day: 119.6 lbs.