Sausage and green pepper pizza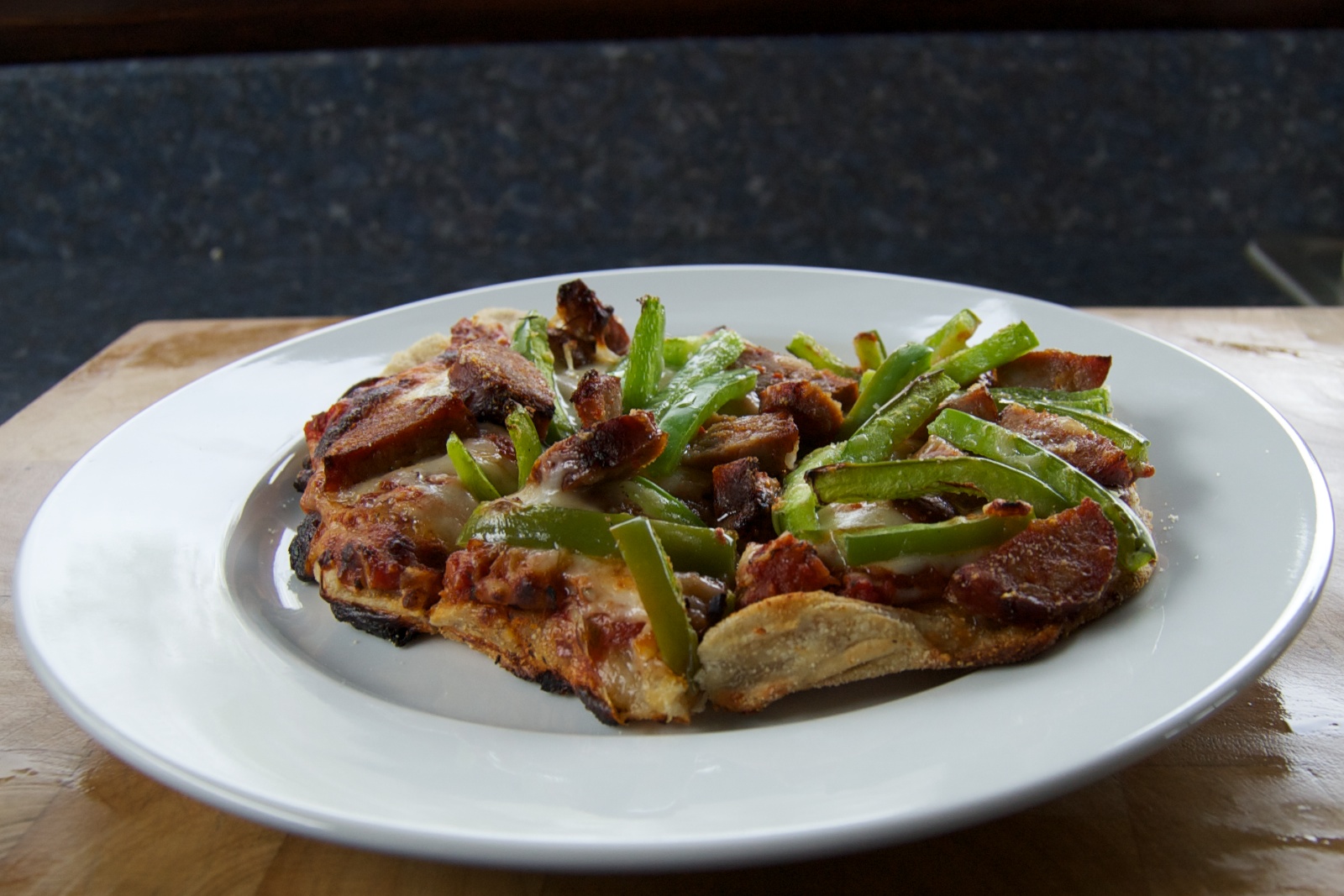 I had a sudden urge for pizza so I threw together this simple sausage and green pepper pizza.
I started with 6.4 oz. pizza dough that I had previous made, vacuum sealed and frozen. I defrosted the sealed bag of dough in cold water for about 45 minutes, then opened the package to let it dry out and warm up for another 45 minutes. That's semolina flour on the cutting board to prevent sticking.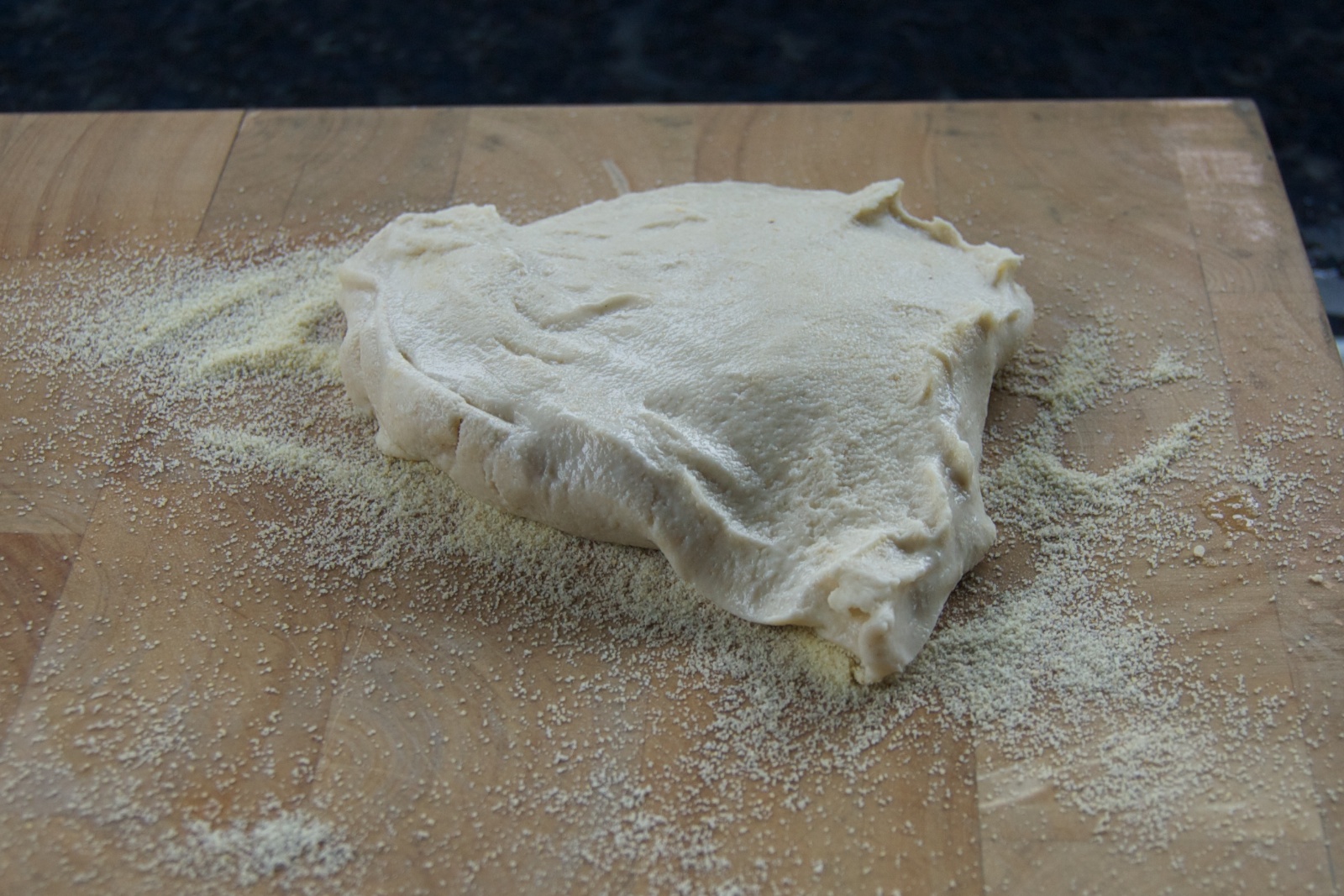 I also defrosted a pre-cooked spicy Italian sausage and a 6.0 oz. package of my homemade tomato sauce since I was out of my homemade pizza sauce.
I previously discovered that even with the pizza sauce, which I cook thicker initially, it's necessary to put it back on the stove and cook out the excess moisture that seems to appear when freezing the sauce. That's especially true for my pasta sauce, which needed to be thicker and less wet for pizza. Here it is, far too wet.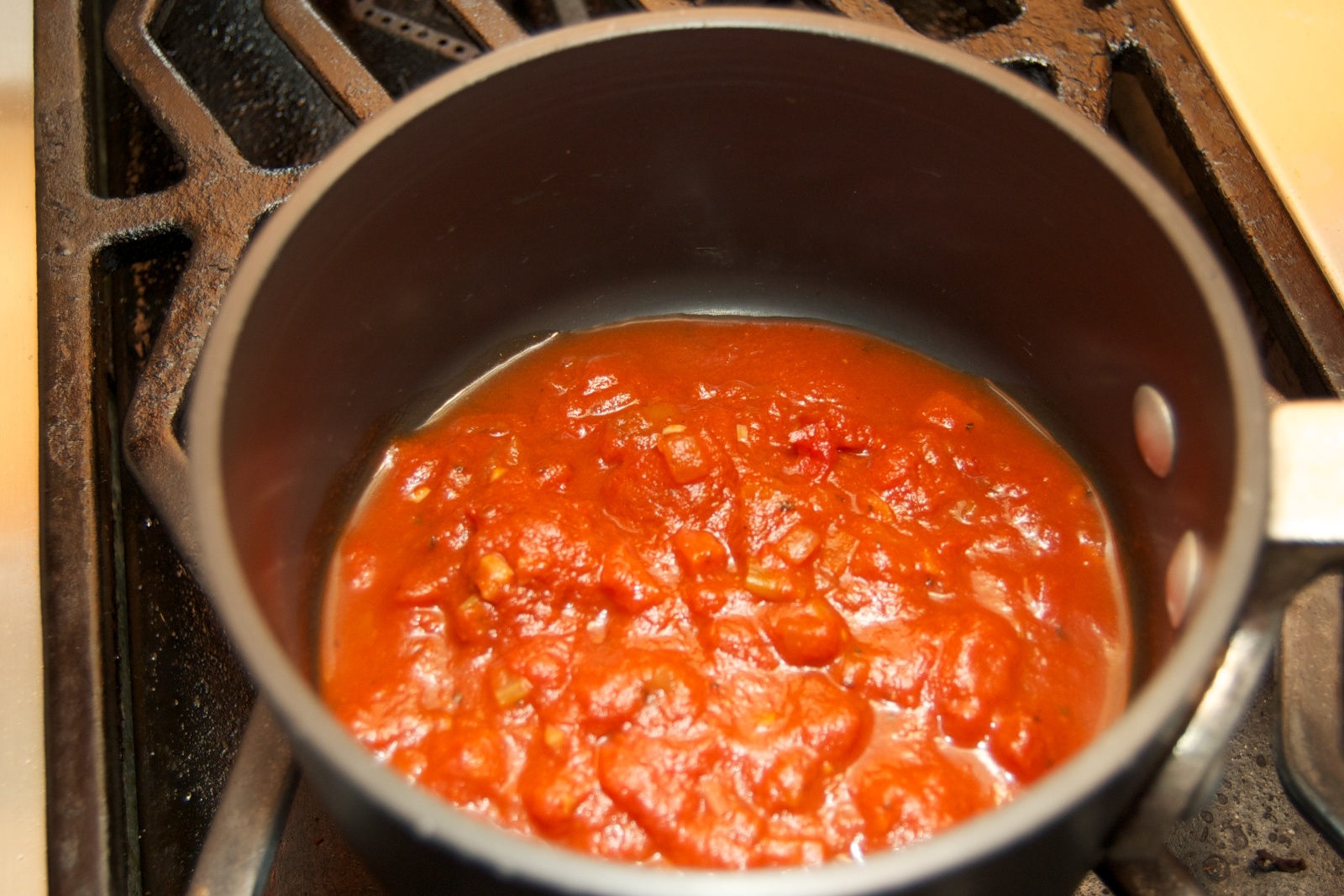 40 minutes before I was ready to cook the pizza I put the pizza stone in my oven and turned it on to 500°F. I have only used the pizza stone once, and it was not a successful endeavor in the least, so I was hesitant, but I thought I'd give it another try.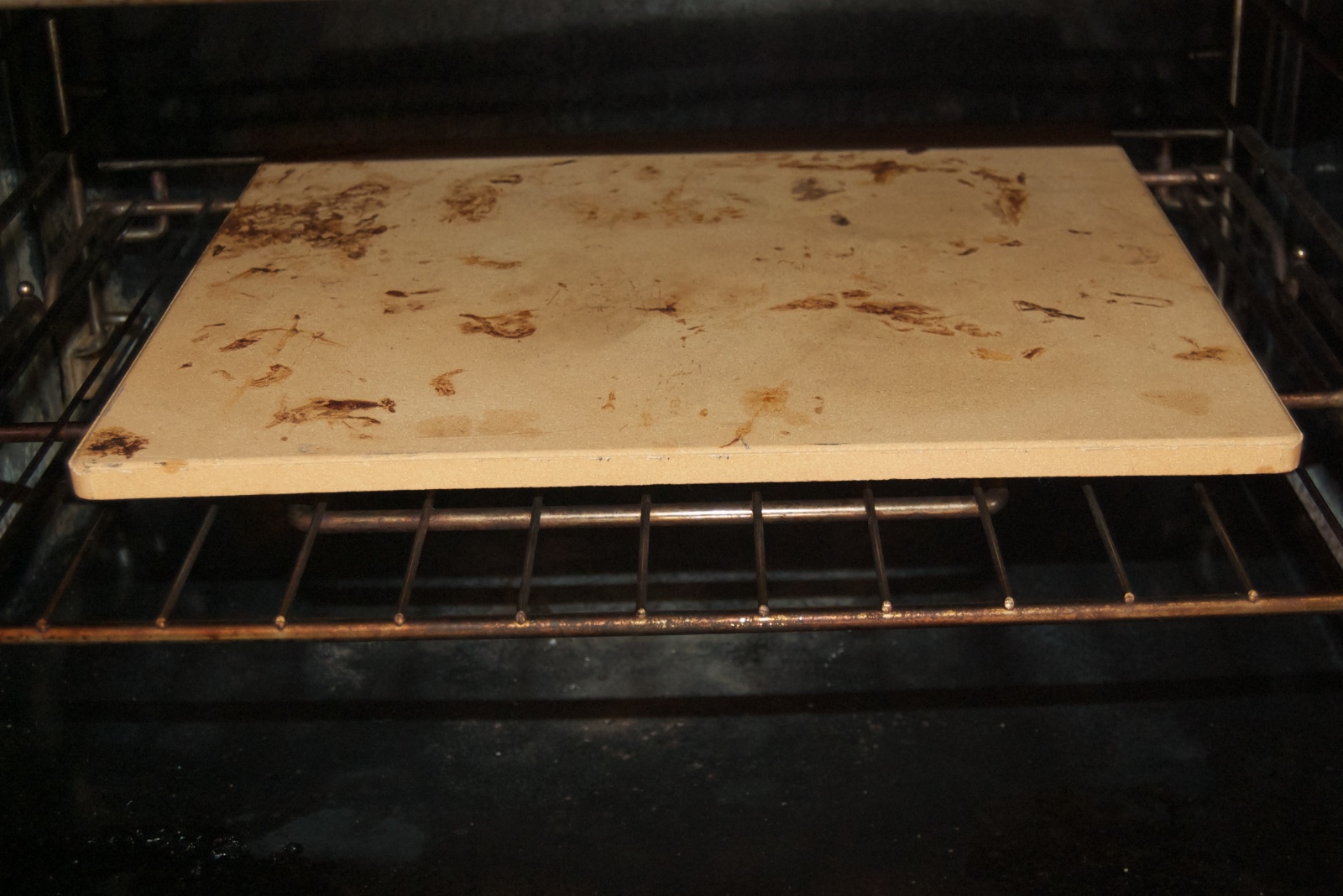 Here's the dough flattened out with the reduced sauce.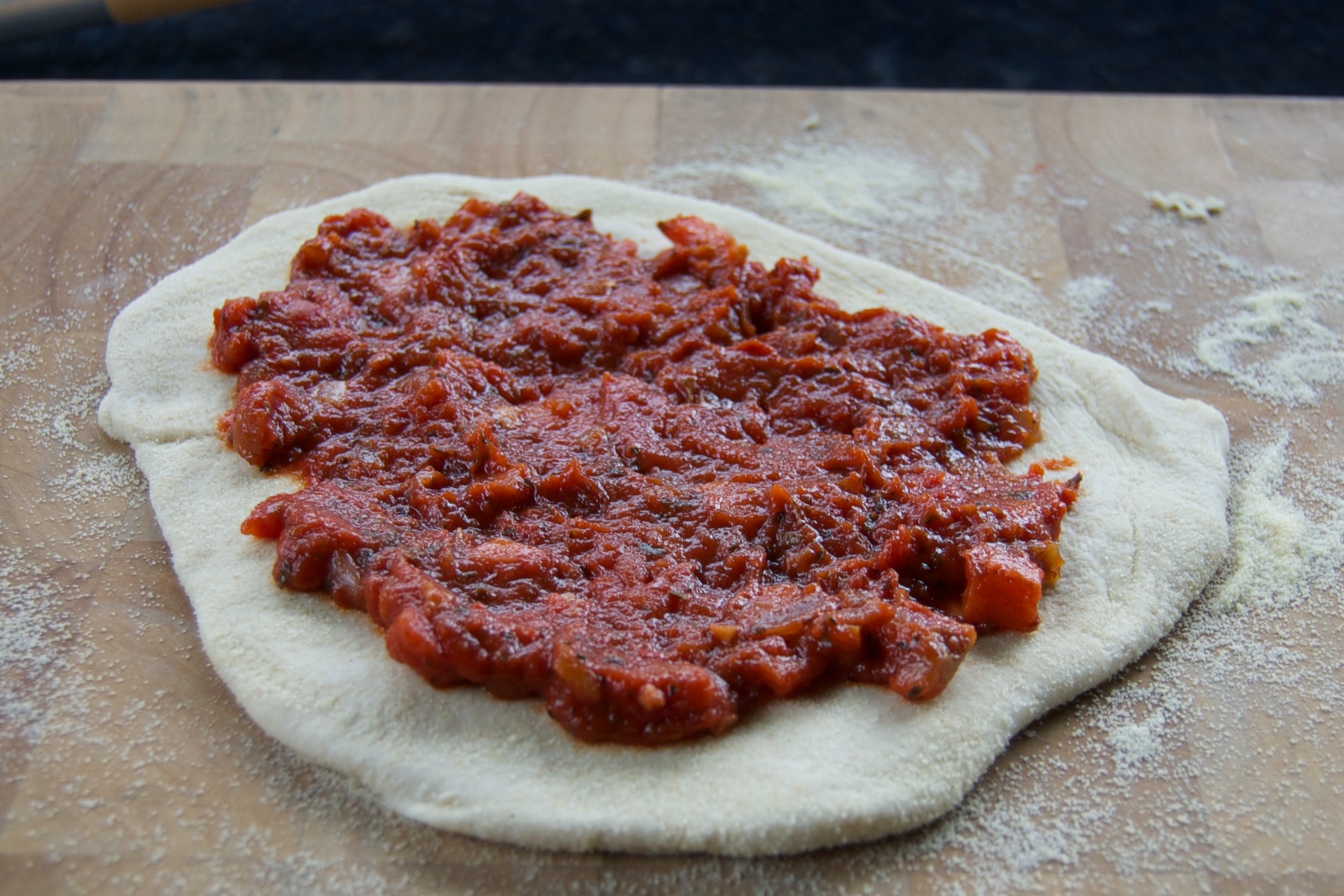 After the sauce went mozzarella cheese, sausage, green peppers and Parmesan cheese. I forgot to take a picture of that.
The one other time I attempted to use the pizza stone I failed miserably in getting the pizza off the peel and into the oven. This time was also a failure, but I very quickly scooped the topping that slid off and back onto the pizza, closed the door and hoped for the best.
10 minutes at 500°F on the pizza stone and it was perfect! Crispy on the bottom and fully cooked through.
Loosening the pizza with a large spatula and sliding it on the peel was uneventful and the stone does make a much crisper and well-browned crust than a sheet pan. I just need a lot more practice with the peel.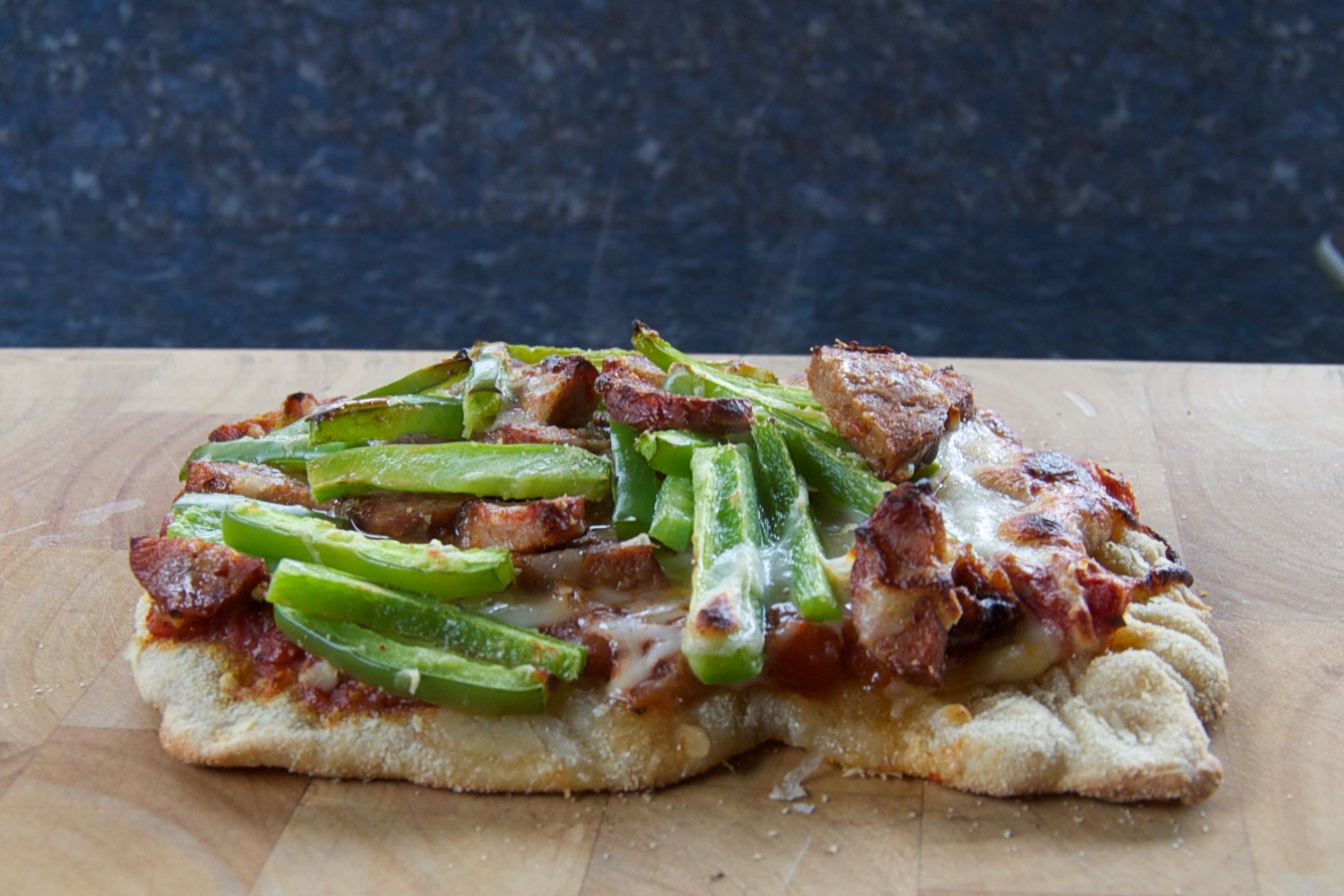 Update 8/17/2012. Here's a version with Salame Toscano and mushrooms.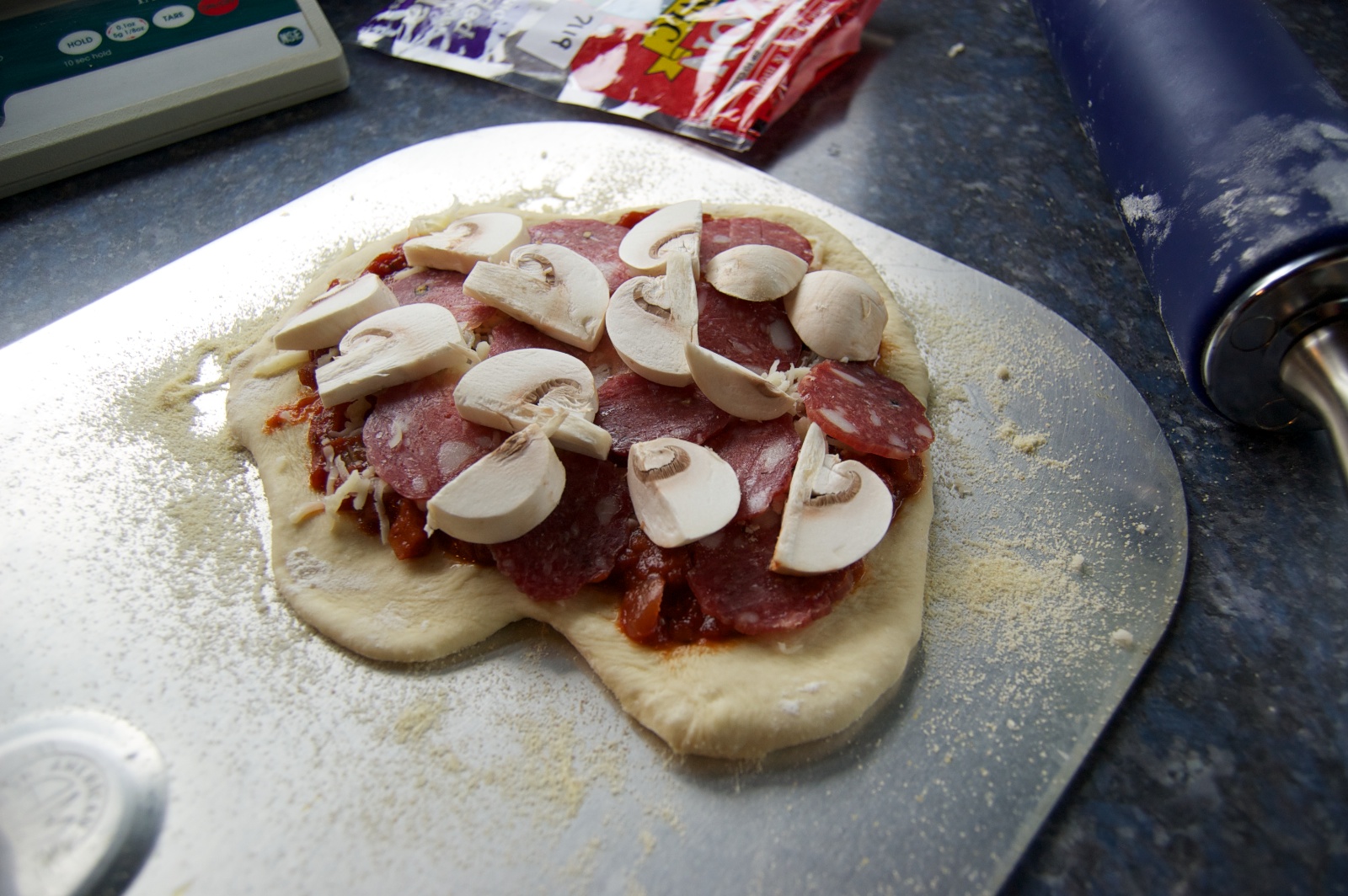 I also, for the first time ever, got the pizza off the peel and onto the pizza stone successfully! The trick was to make sure the dough was sufficiently floured, with regular flour, after rolling, then putting a lot of semolina flour on the peel. And I mean a lot. I'm not sure, but I'd guess the better part of 1/8 cup.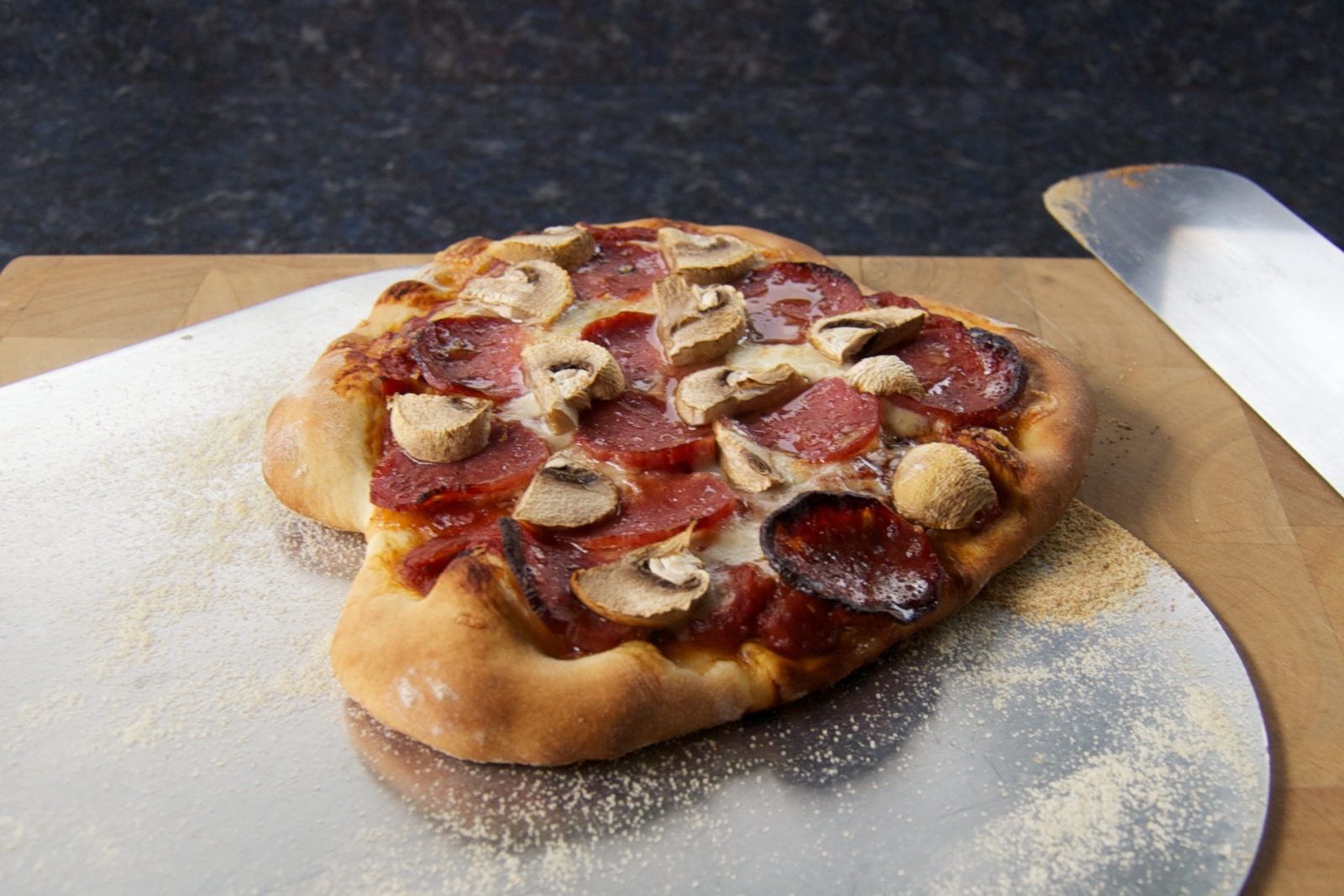 November 28, 2012: I think I'm getting the hang of this!