Asian lettuce wrap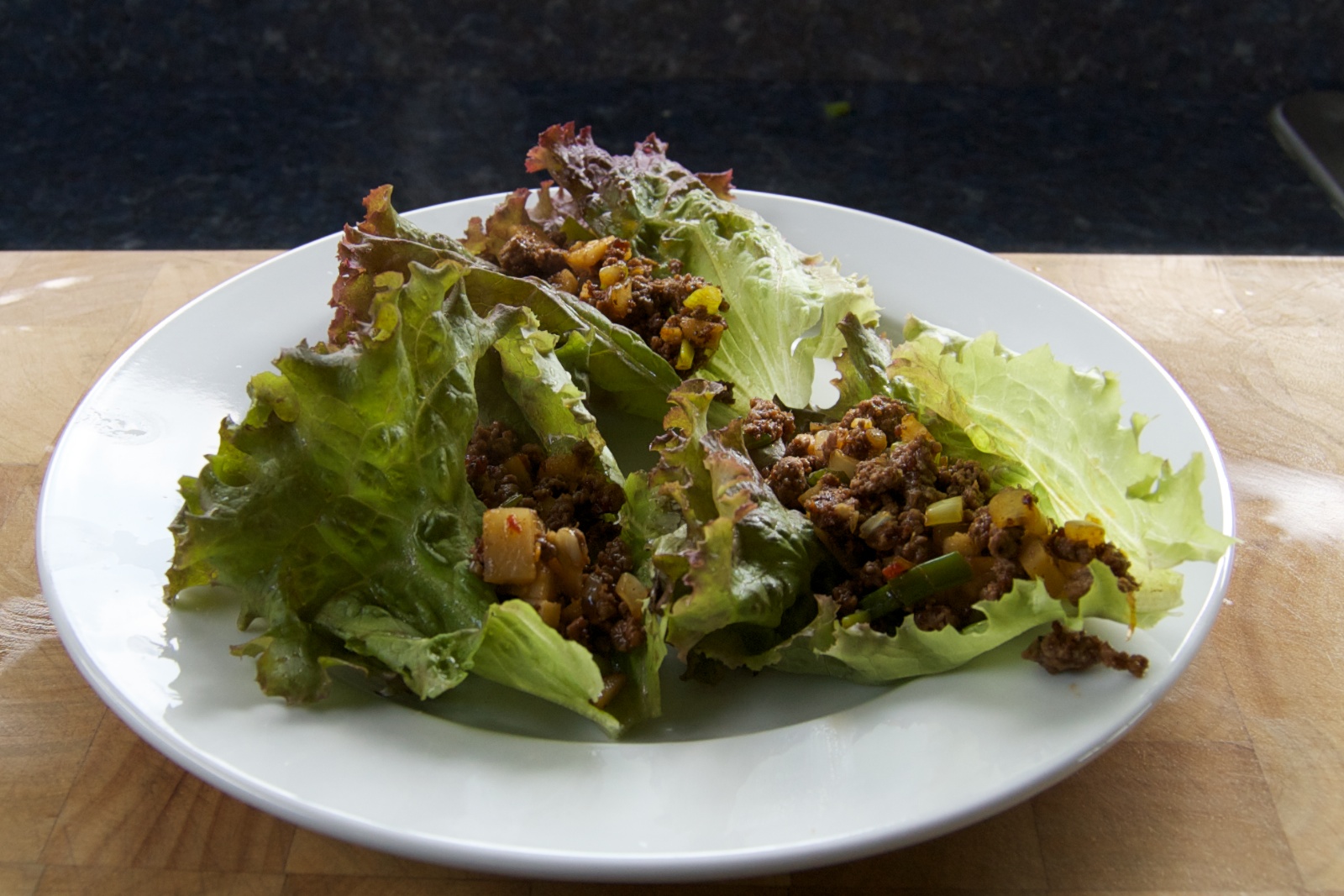 I still have an abundance of lettuce from CSA Week #1 and didn't want a salad, so I whipped up a very tasty batch of spicy Asian lettuce wraps. My recipe is a slightly modified half-recipe of this recipe .
1 tbsp. vegetable oil 8 oz. ground beef
1/2 medium onion, finely diced 1 clove garlic, minced 3-5 scallions, chopped, white and green parts separated 1 tbsp. fresh ginger, minced 1/2 8 oz. can water chestnuts, drained and finely diced
1 tbsp. soy sauce 2 tbsp. oyster sauce 1 tbsp. rice wine vinegar 1 tbsp. Asian chili garlic sauce 1 tsp. toasted sesame oil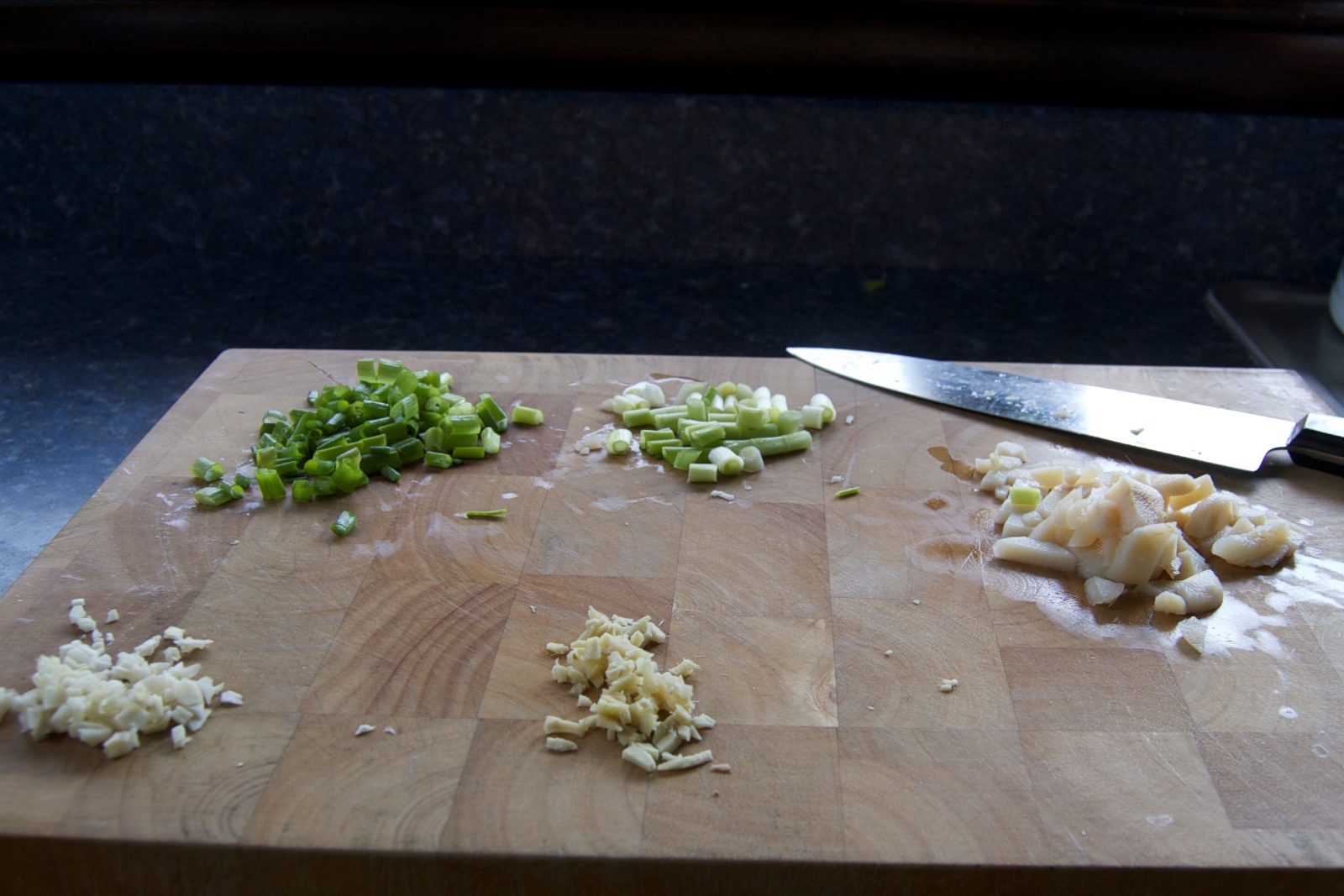 Add the oil to a medium sauté pan and brown the ground beef over medium-high heat. Drain any fat and remove the beef to a dish or bowl.
In the same pan, add a little more oil if necessary and add the onions. Cook for a few minutes.
Add the garlic, the white part of the scallions, ginger and water chestnuts. Cook for a few more minutes.
Add the cooked ground beef and the green parts of the scallions and cook for a minute.
Add the rest of the ingredients and mix well. Cook for a minute.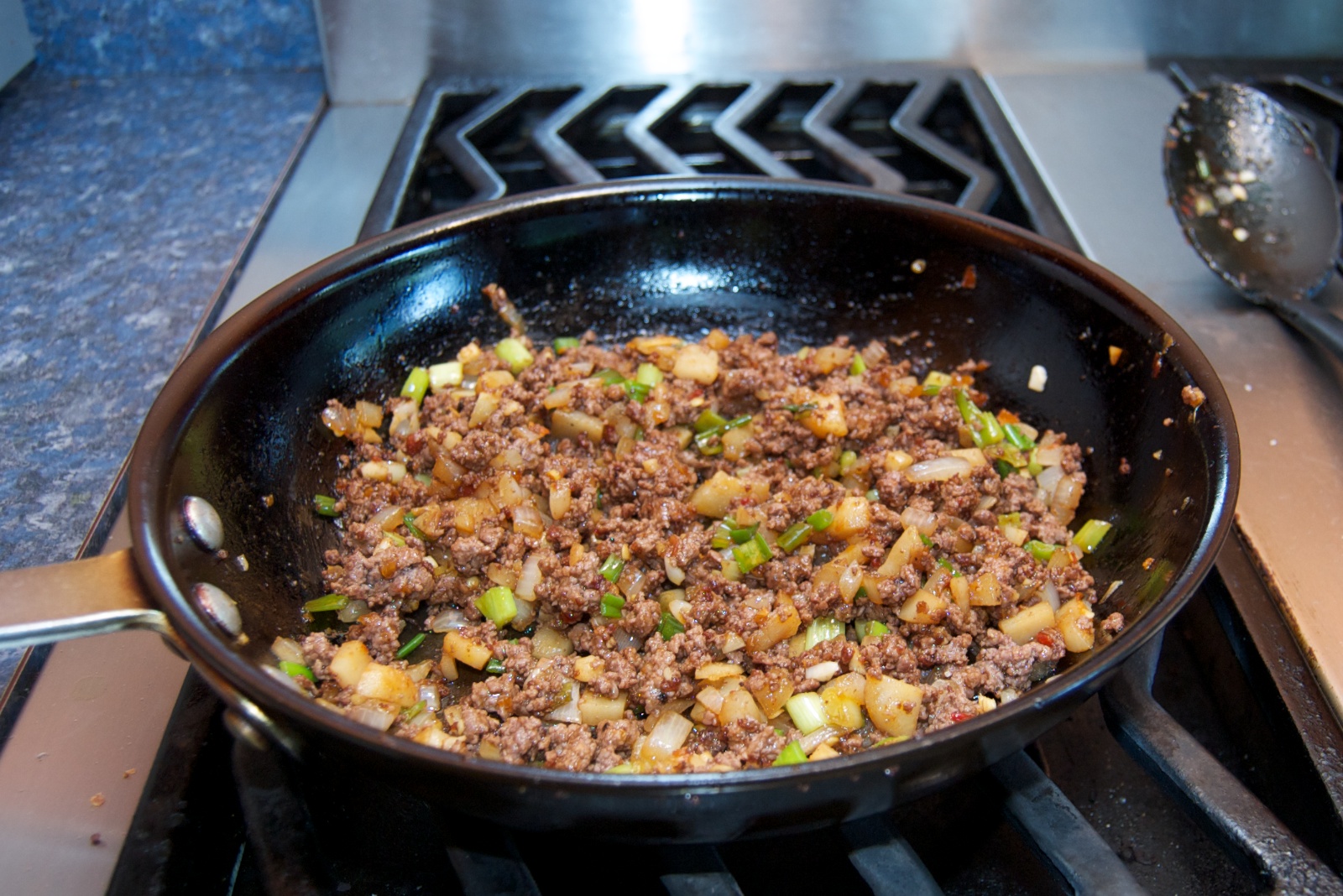 Serve on lettuce, or serve it in a bowl at the table with lettuce on the side so everyone can individually make their own. It also probably works better to fold the lettuce burrito style instead taco style.
This was delicious. Serves 2 - 3.
And, yes, this turns out to be a much better way to serve it: