Bacon, mushroom, shallot and cheddar cheese omelet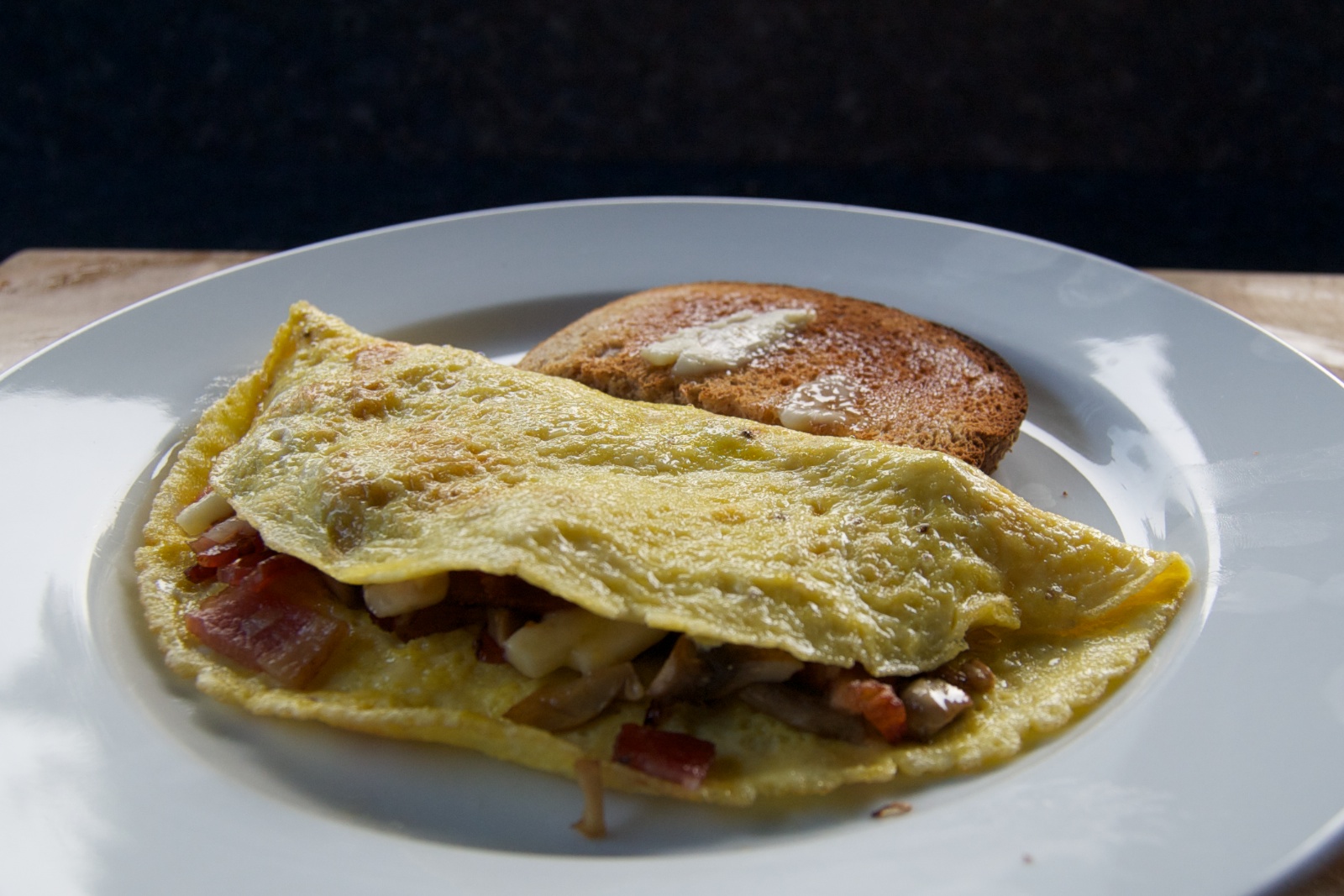 This was delicious and only took about 7 minutes minutes to prepare, slightly longer than it takes for the toast to cook.
I switched up the preparation and quantities a little from my western omelet .
Preheat two pans. I started by dicing 2 slices of frozen, pre-cooked bacon, a mushroom and a shallot.
Here they are sautéeing. As you begin to sauté the filling, start the toast cooking.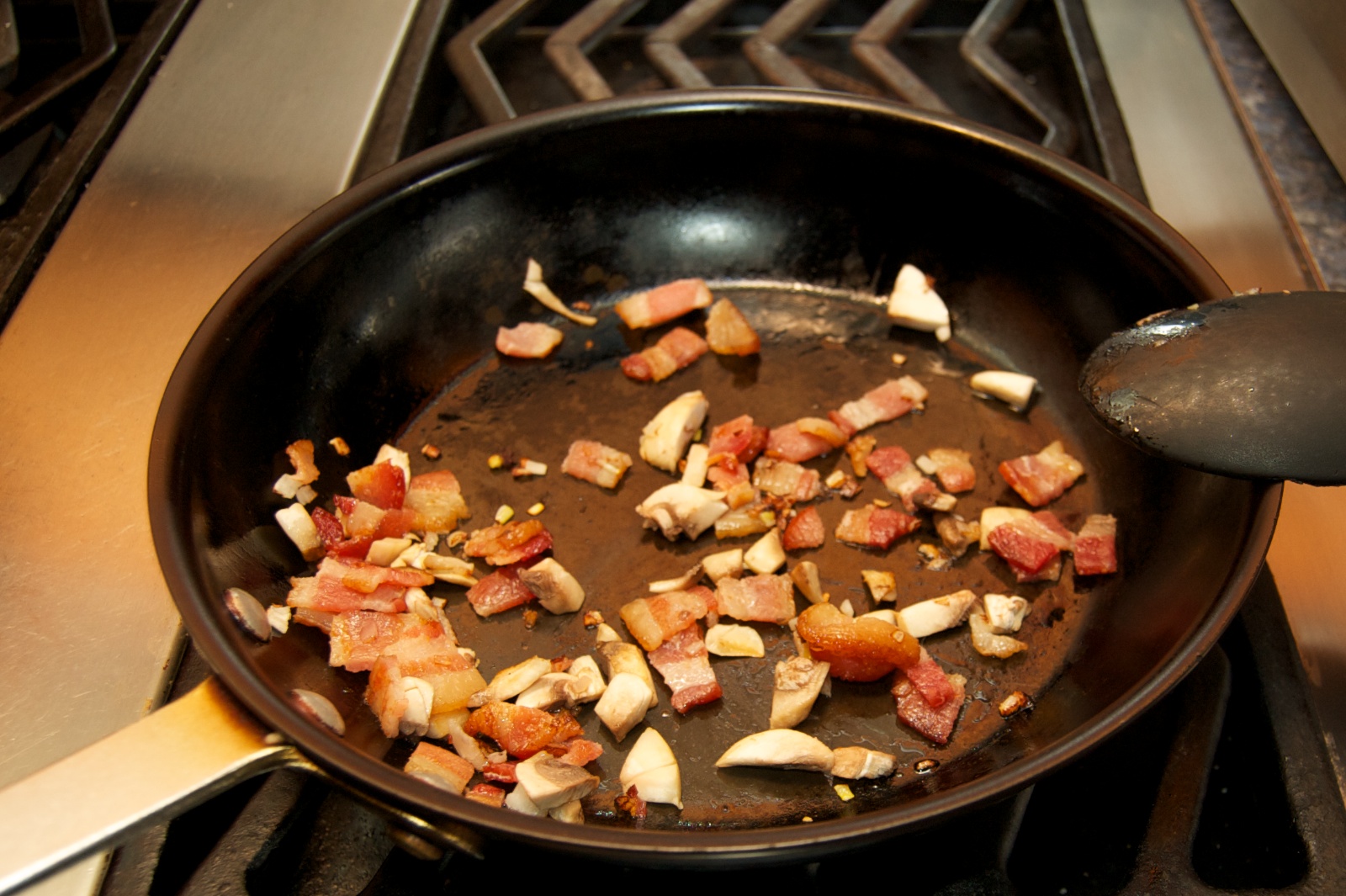 This time I made a 2-egg omelet, since the one egg kind of gets over-stuffed. And I used a 10" sauté pan instead of the 6" pan. And using clarified butter instead of regular butter helps prevent browning of the egg. Start the egg cooking a couple minutes after the filling.
Once the egg is partially cooked, and the heated filling and top with cheddar cheese. It probably would be better to microplane it, but I was using up the end of the block so I just chopped it into matchstick-sized pieces.
Heat for a few minutes more, then fold the egg in half and slide it off onto a plate to serve.
Served with 1 slice of Barowski's wheat bread, cut in half, with butter.