Bruschetta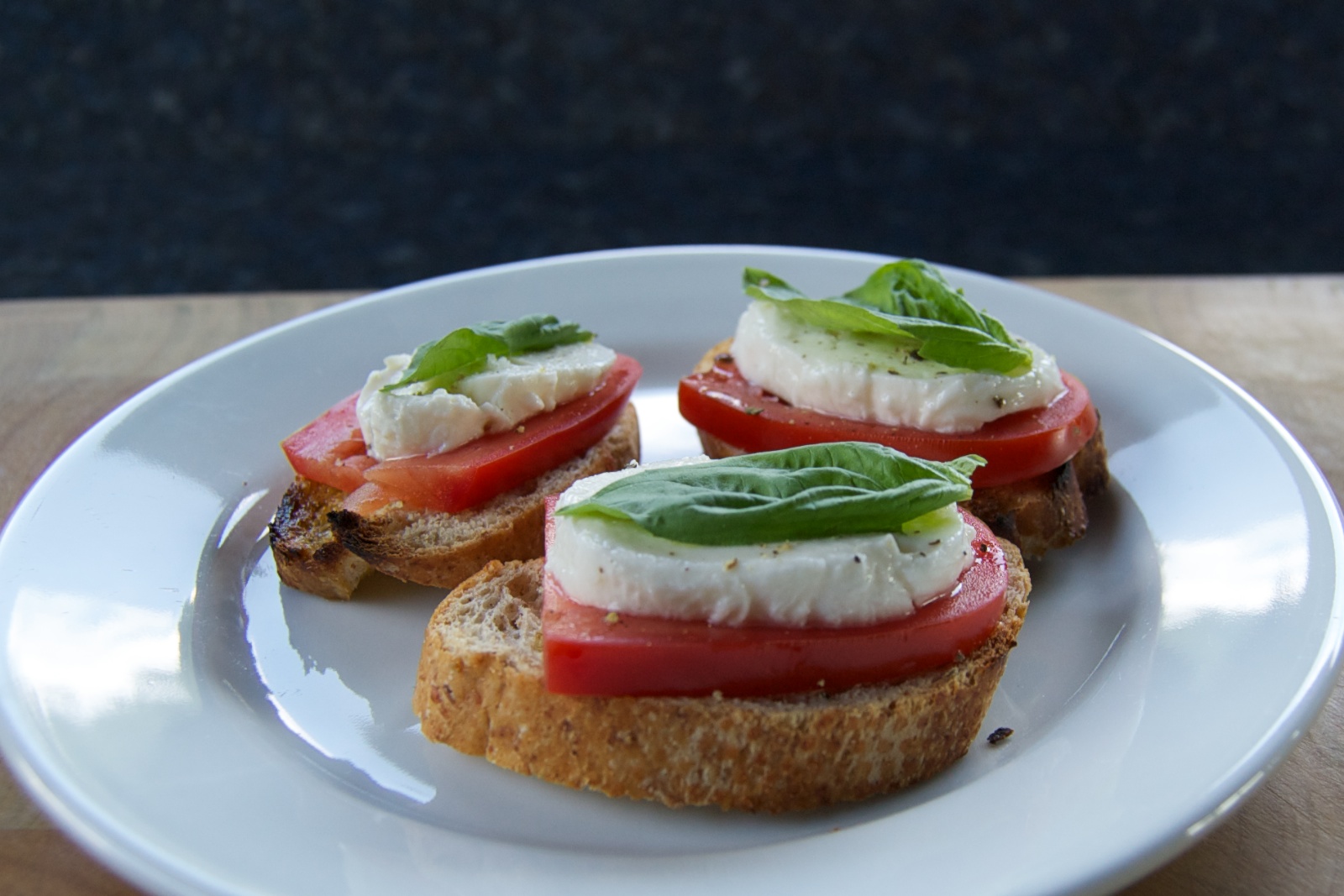 Bruschetta, with tomato, fresh mozzarella and basil on a small piece of toasted wheat French bread, a tasty appetizer!
Toast the bread.
Drizzle with a little olive oil then rub with a clove of garlic.
Add tomato, fresh mozzarella and season with salt and pepper.
And a leaf of basil. It can also be made with chopped tomato and chopped basil.
Serve! Update 7/20/2013: Here is is, made on a slice of my homemade ciabatta bread .