Apple blues juice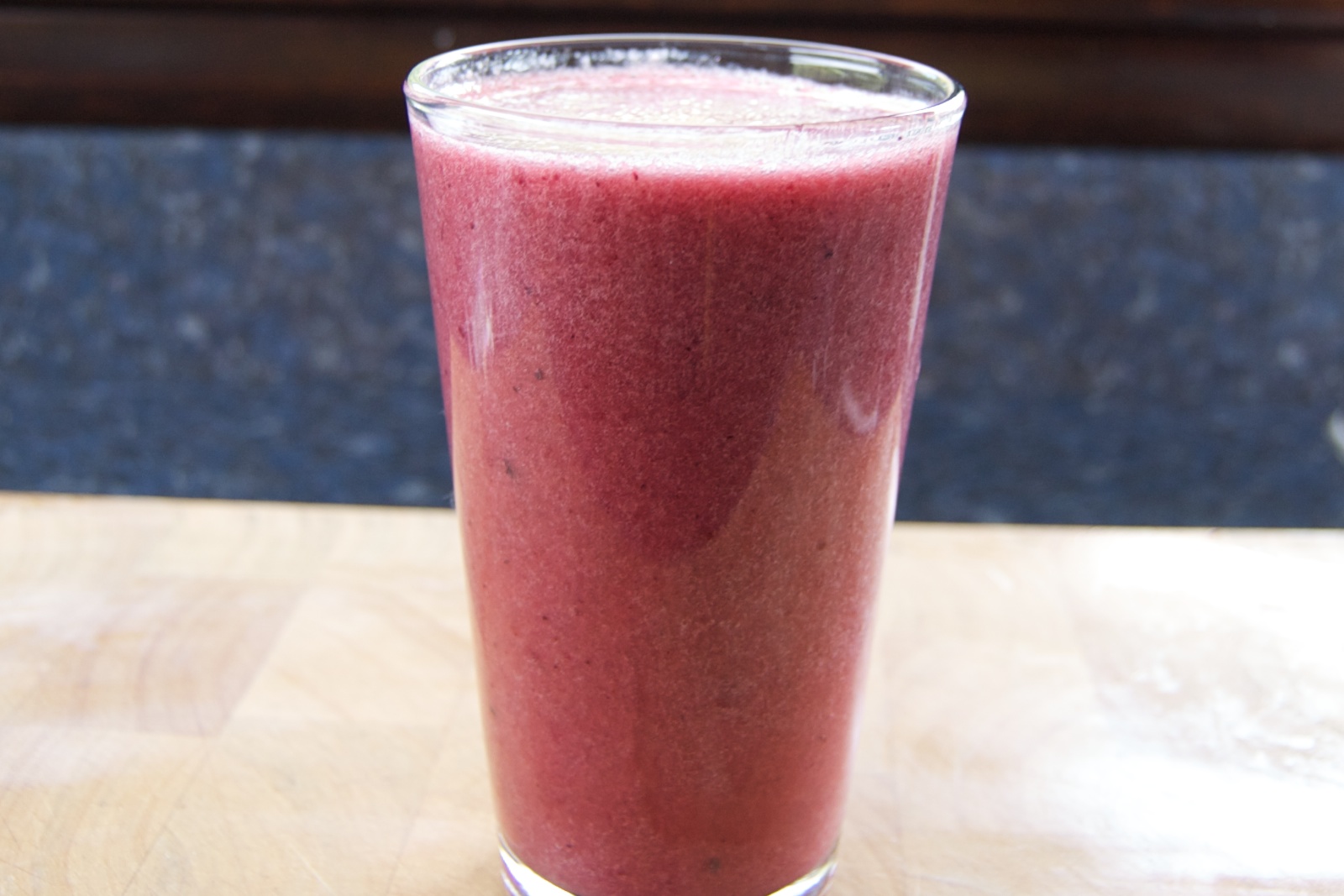 This was excellent! It's from The Big Book of Juicesby Natalie Savona, which is a great book.
3 apples (I used 2 Red Delicious and 1 McIntosh, since that's what I had on hand) 2 handfulls of blueberries (a little less than a half pint)
Normally I'd just eat the blueberries, but I forgot they were in the refrigerator after making blueberry muffins and they were a little past their prime. Not moldy, but definitely a little shrively.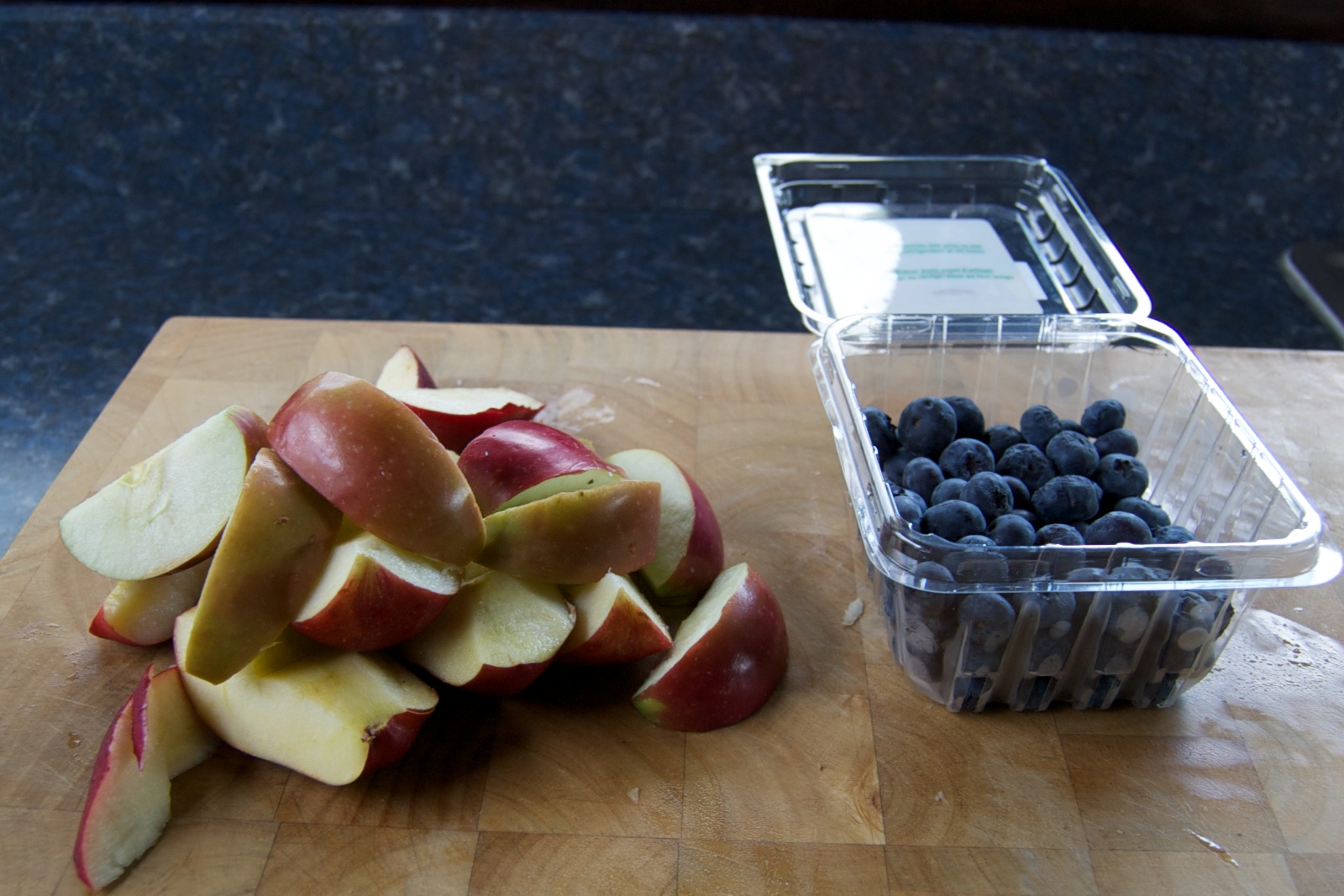 Run through the Hurom slow juicer it was delicious. I wonder if I could just drop it into the ice cream maker and make sorbet? It seems like it would be a great sorbet.