Jerk chicken #2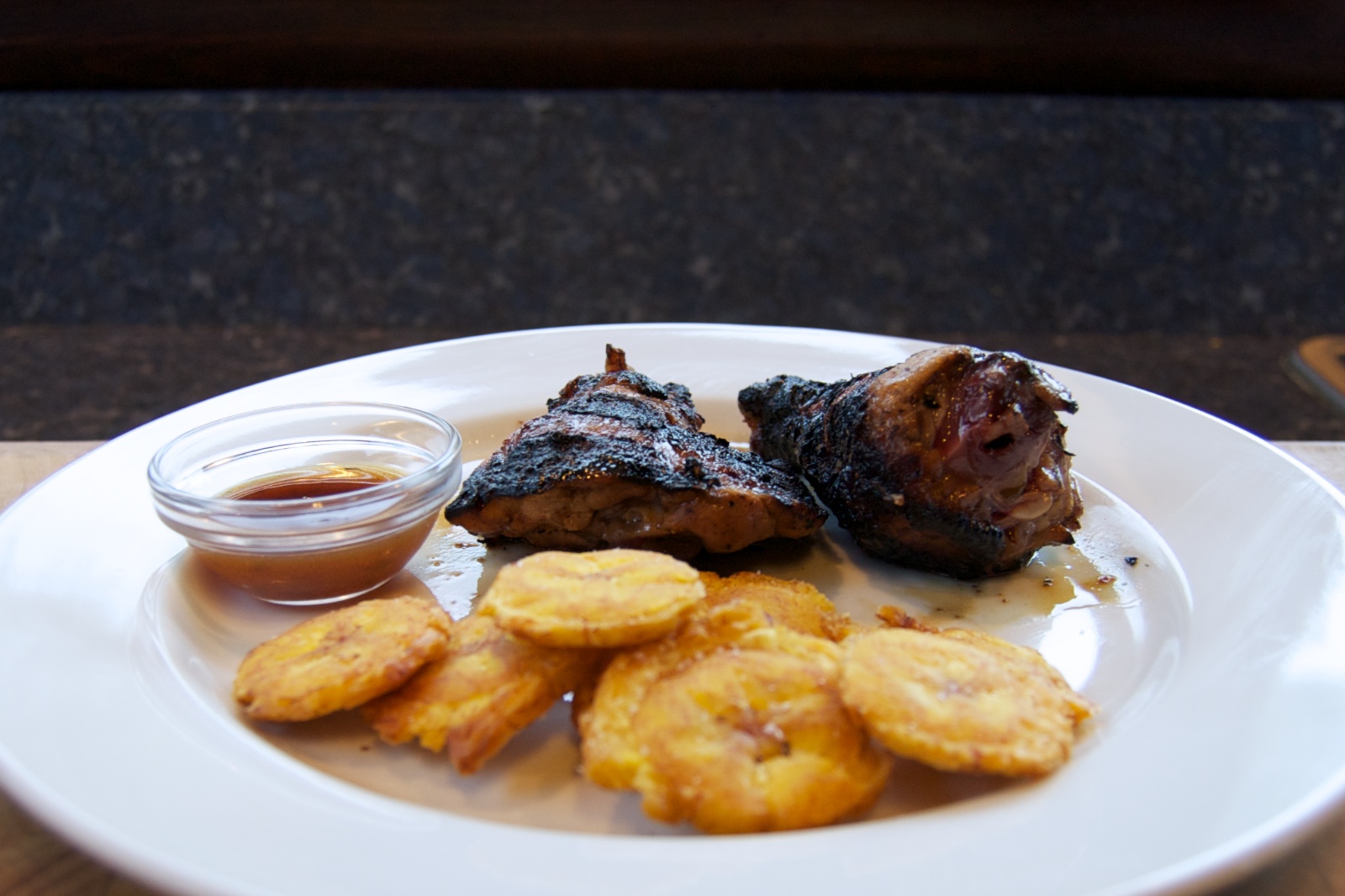 This is not really authentic, but it's quite tasty and really easy. It's pictured with tostones , fried green plantains.
Since I didn't have much luck with homemade jerk sauce I bought a jar of pre-made jerk marinade. I think it's a little too sweet, and not spicy enough but not bad. It's all they had at my supermarket.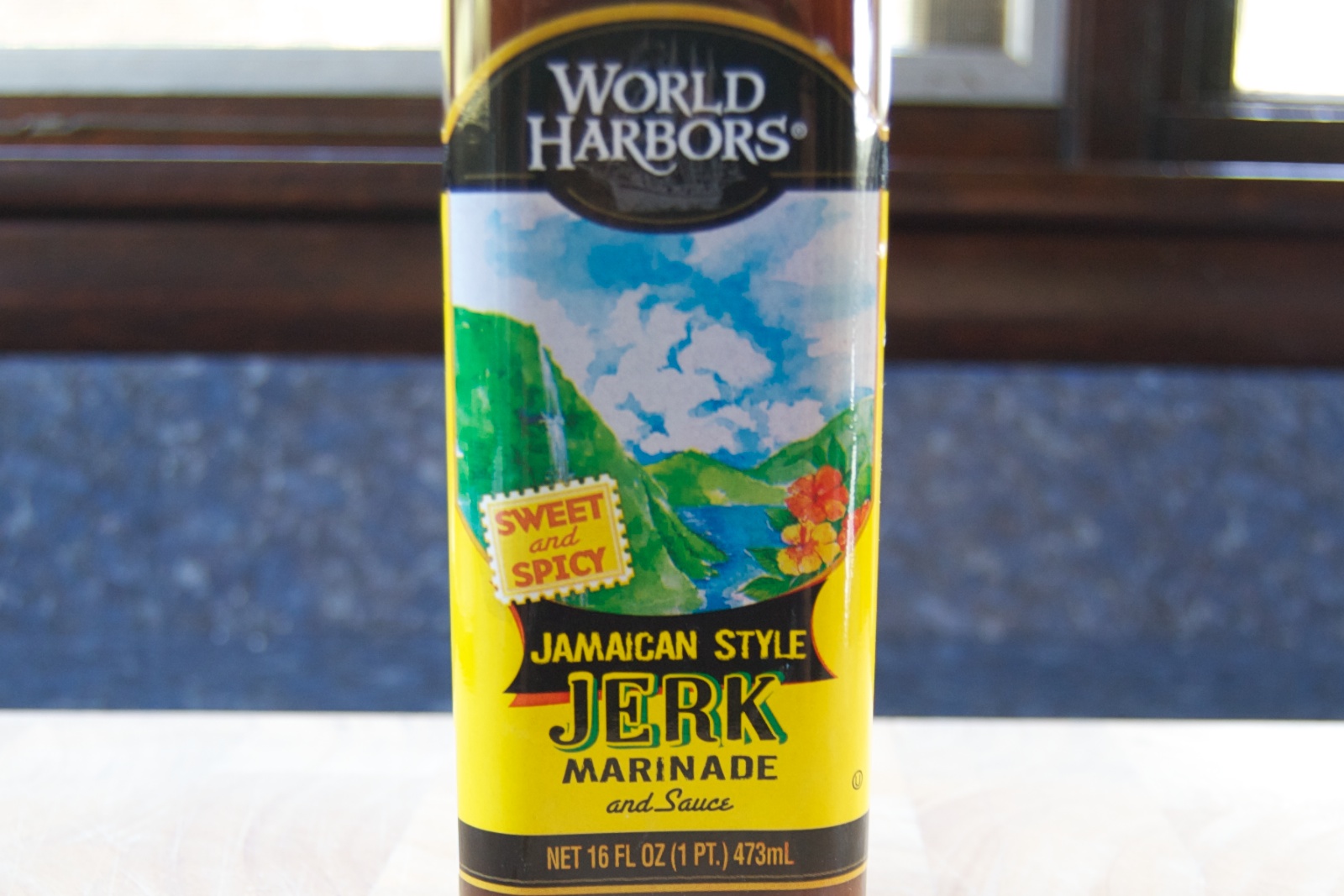 Here are the chicken drumsticks and thighs I previously broke down from a whole chicken, vacuum sealed, froze and then defrosted. Seasoned with salt, black pepper, garlic powder and cayenne pepper.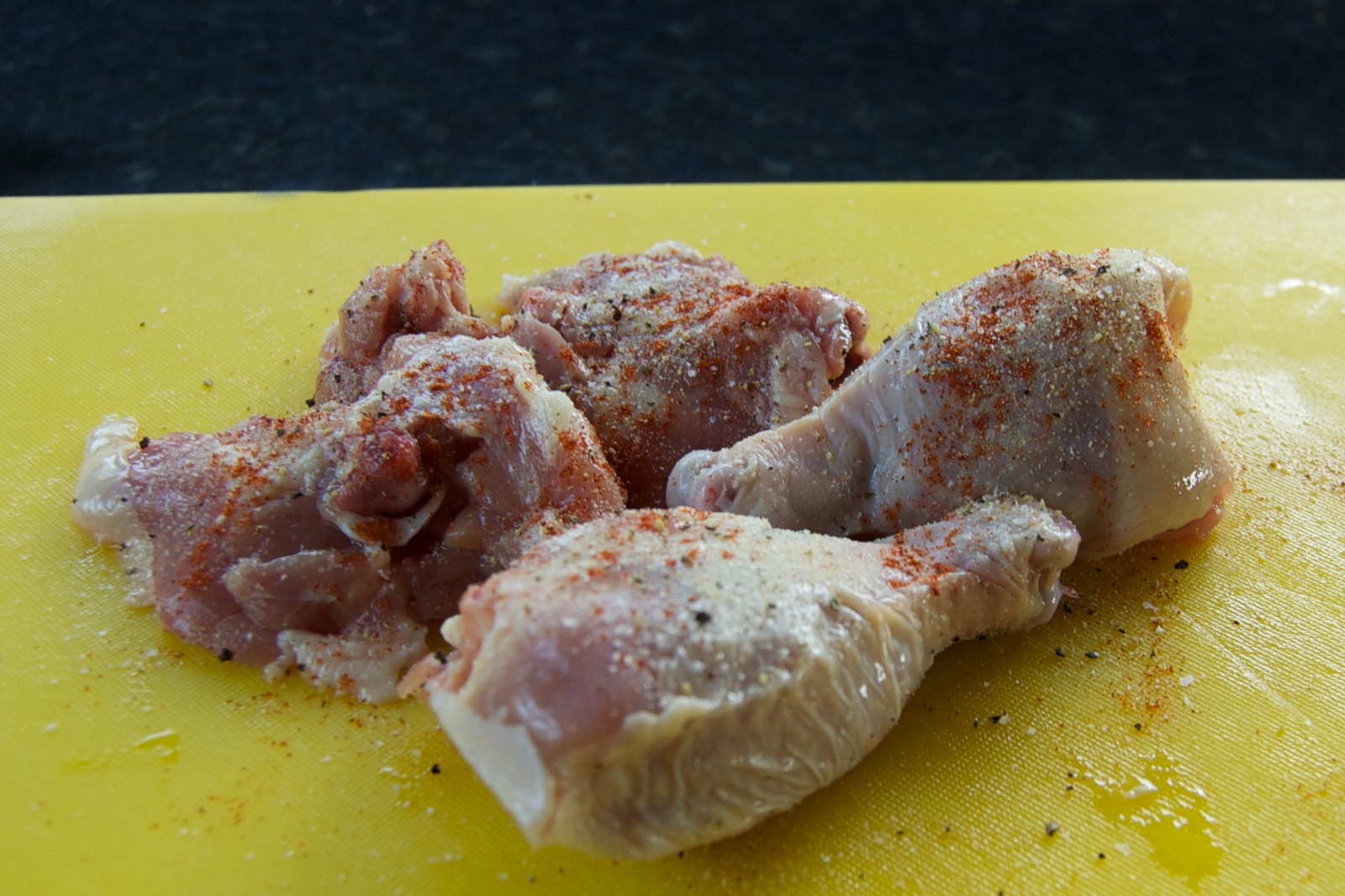 I vacuum marinated it for about 36 hours in the refrigerator. That wasn't intentional; I had a menu change and didn't have a chance to cook it earlier.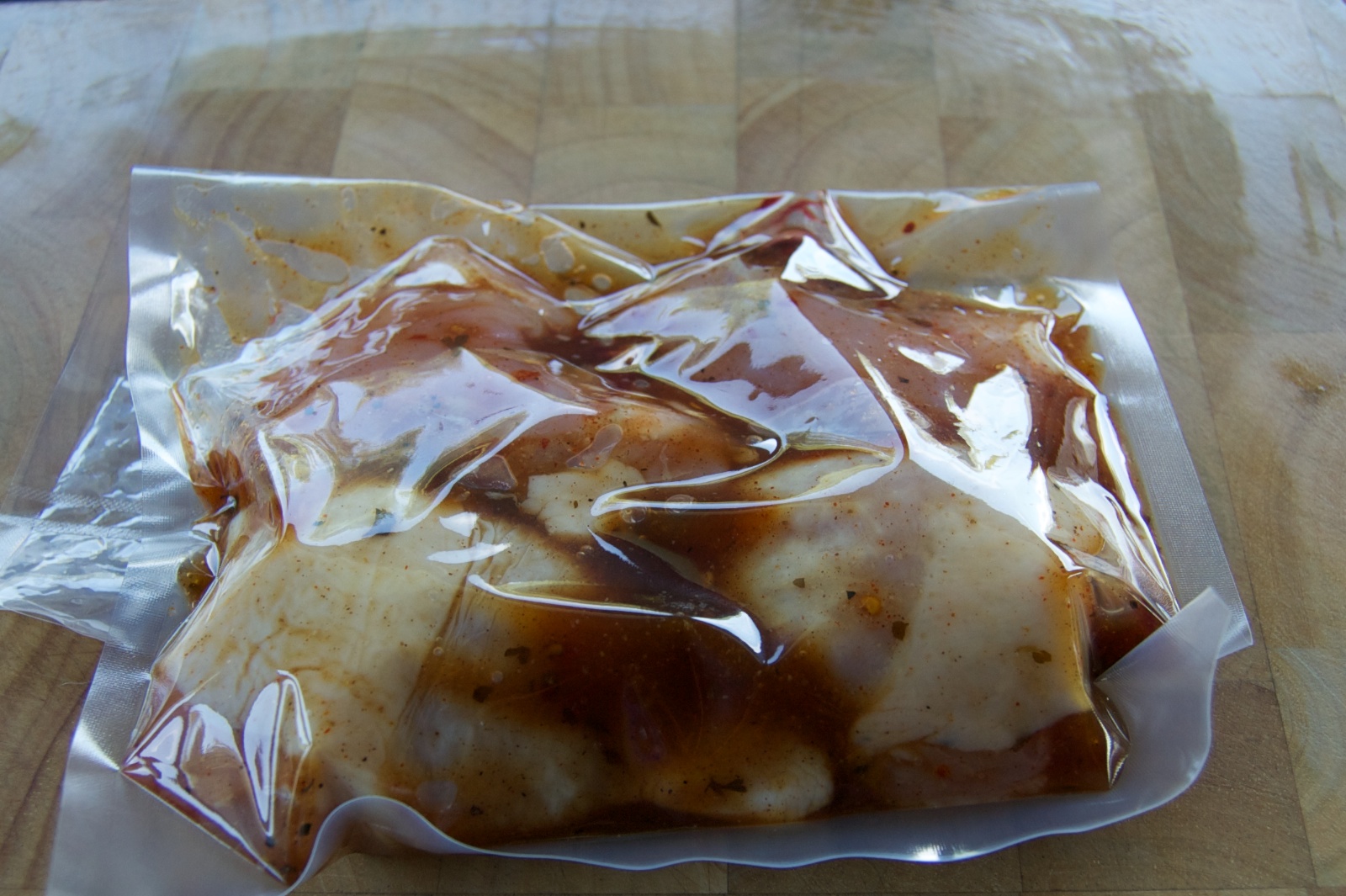 And coming off the grill, 10 minutes total on high heat, flipping every 2 minutes, cooking to an internal temperature of 160°F.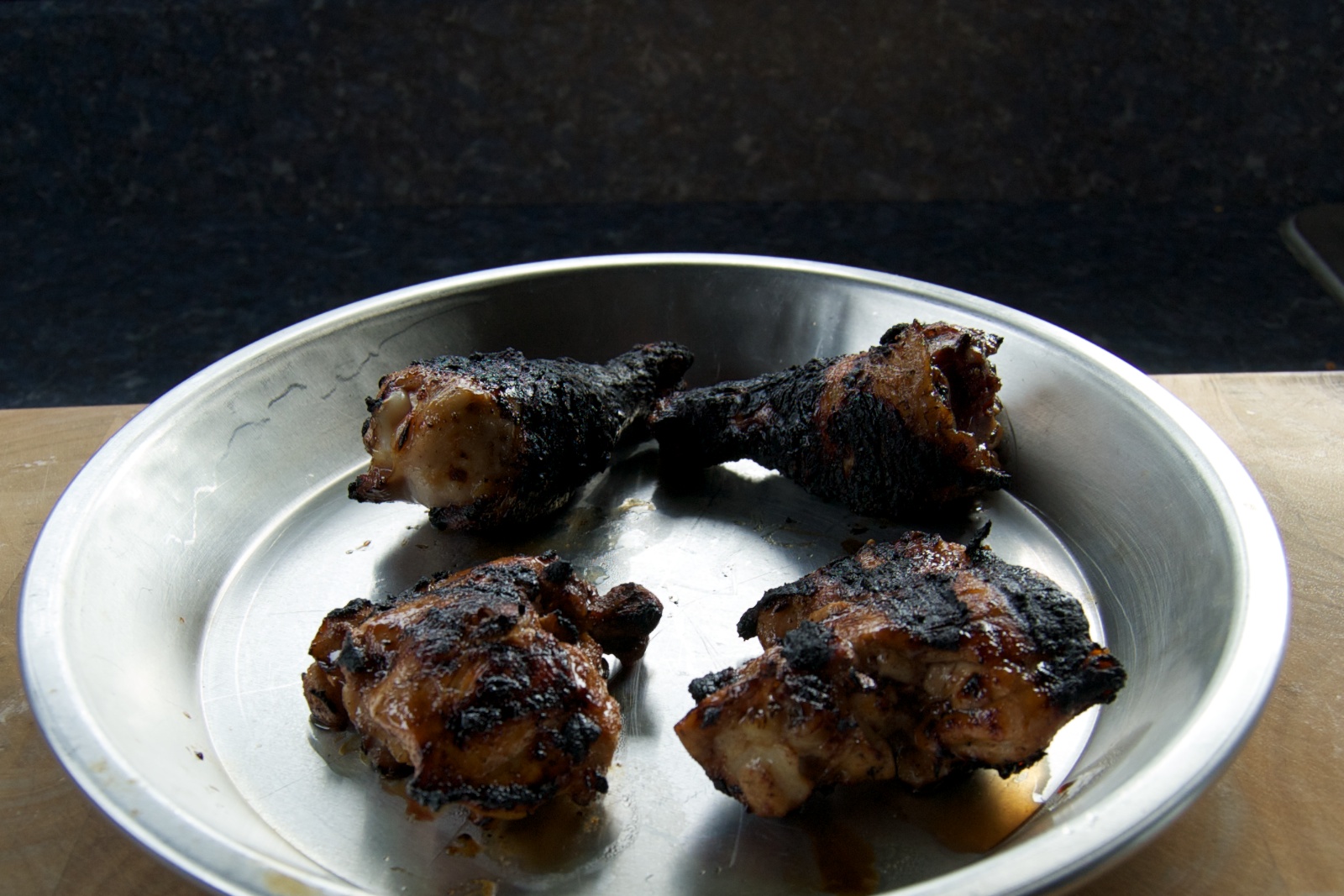 Update 1/9/2013: While the sauce is still too sweet, Melinda's xxx habanero hot sauce gave it a nice kick!