Mushroom risotto side for one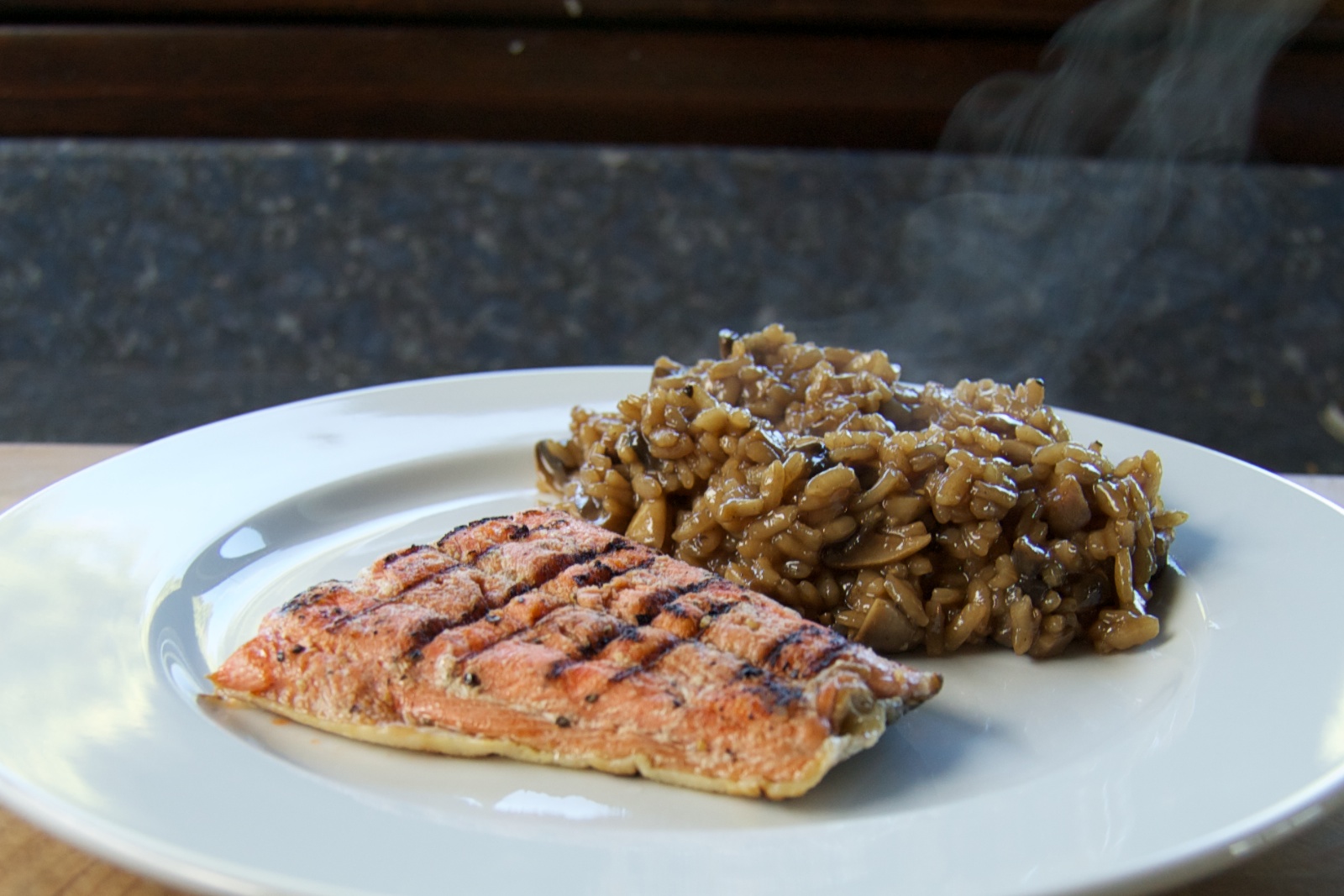 This is a combination of my risotto for one recipe and my mushroom risotto recipe (for two, or an entrée for one).
1 tbsp. butter 2 large white mushrooms, finely diced
1 tbsp. butter 1 shallot, minced 1.7 oz. arborio rice (1/4 cup) 2 oz. white wine (1/4 cup) 12 oz. stock salt and freshly ground black pepper to taste
For the stock I used More than gourmet mushroom stock concentrate. At 40:1 ratio with 12 oz. of water, it takes 0.3 oz., about a tablespoon. Just bring a small saucepan with 12 oz. of water to a simmer and add the concentrate and dissolve. Unlike the other varieties, mushroom is really, really hard to dissolve. It takes quite a bit of simmering, a stick blender doesn't hurt, and even then it's a good idea to strain it before using.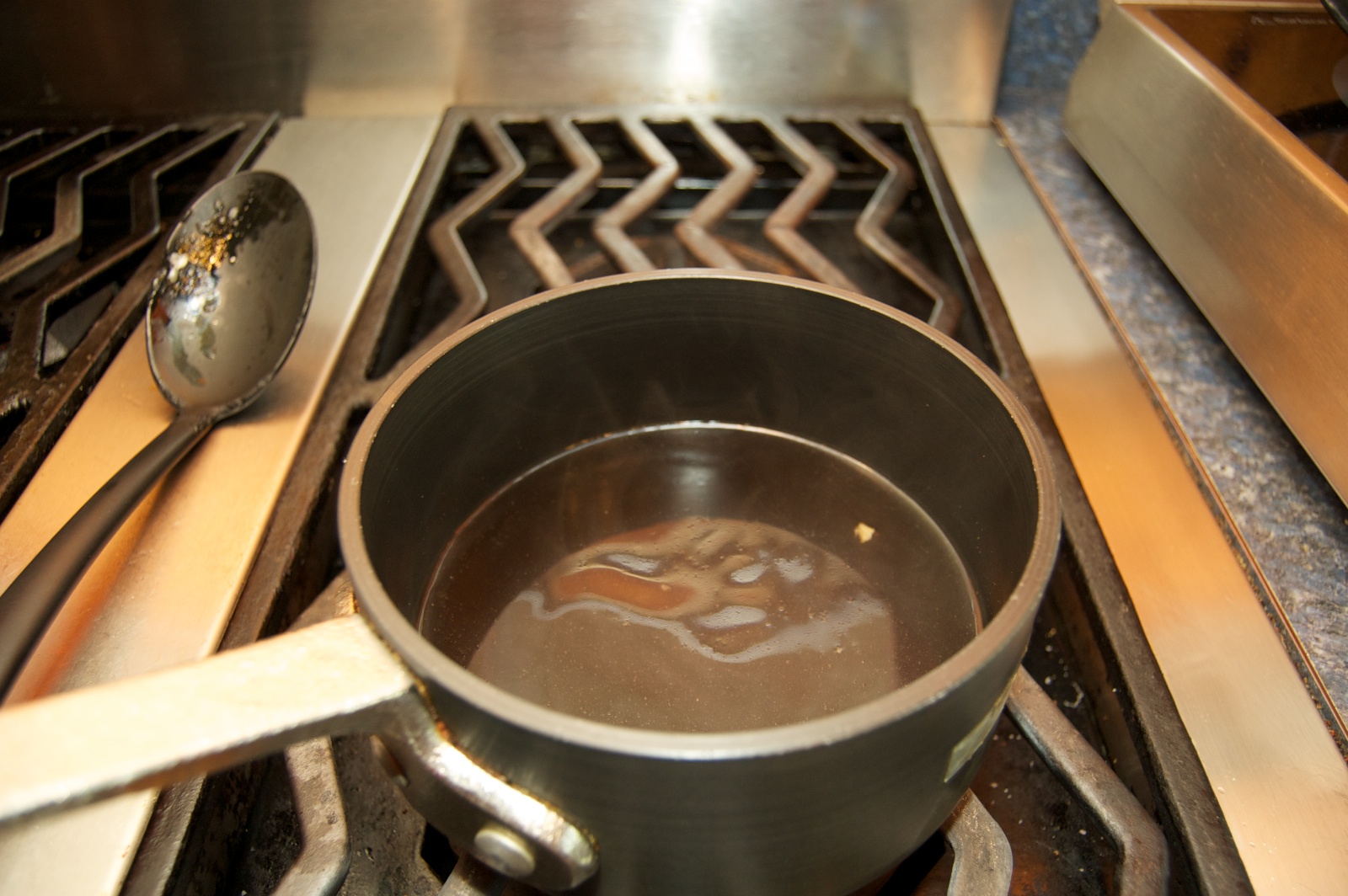 Heat the butter in a small sauté pan until melted over medium-low heat. Add the mushroom and sauté for a few minutes. Season with a little salt and pepper. Set aside. Either transfer the mushrooms to a plate and wipe out the sauté pan or use another one.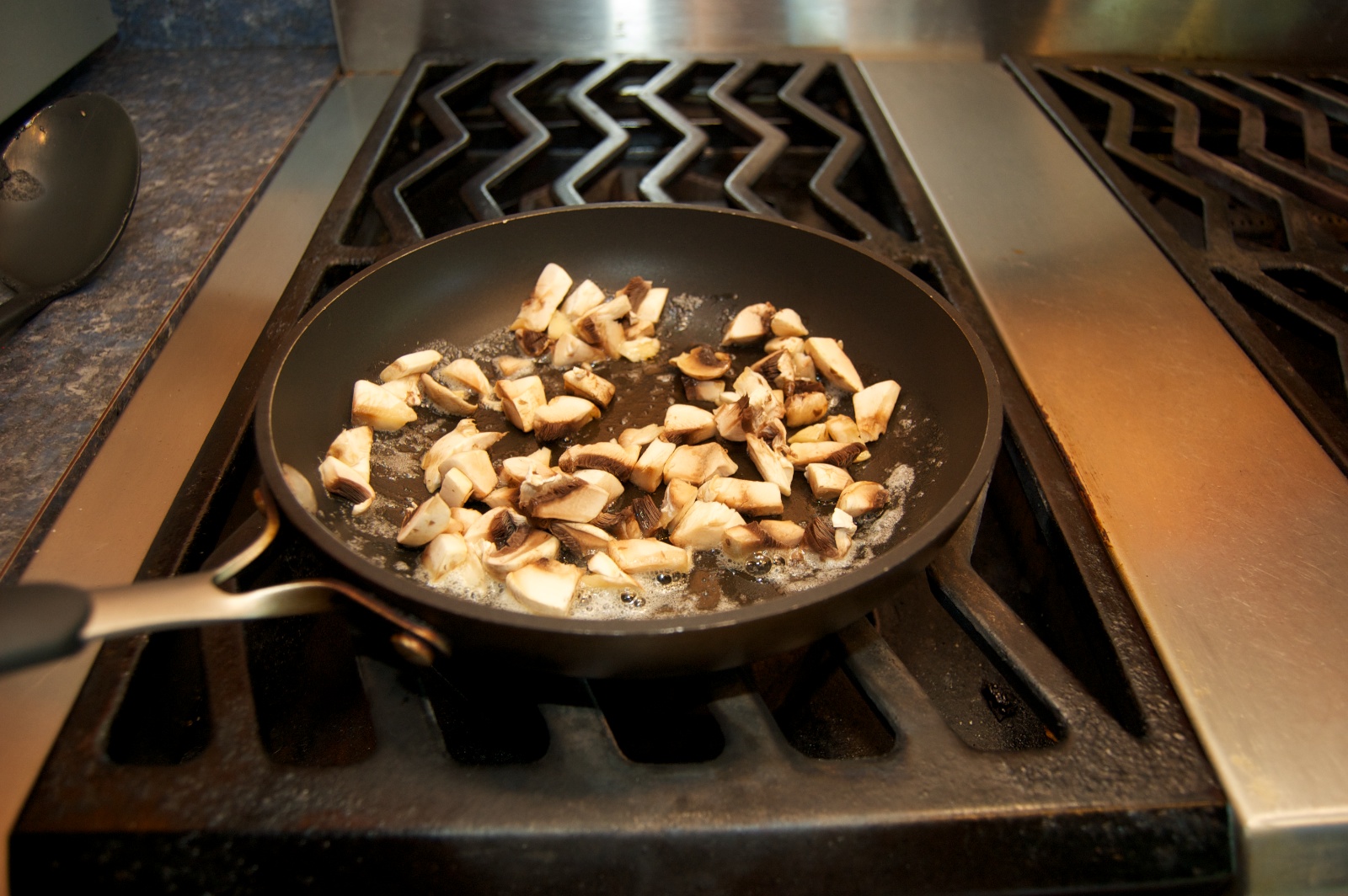 Heat the butter in a small sauté pan until melted over medium-low heat. Add the shallots and cook until softened.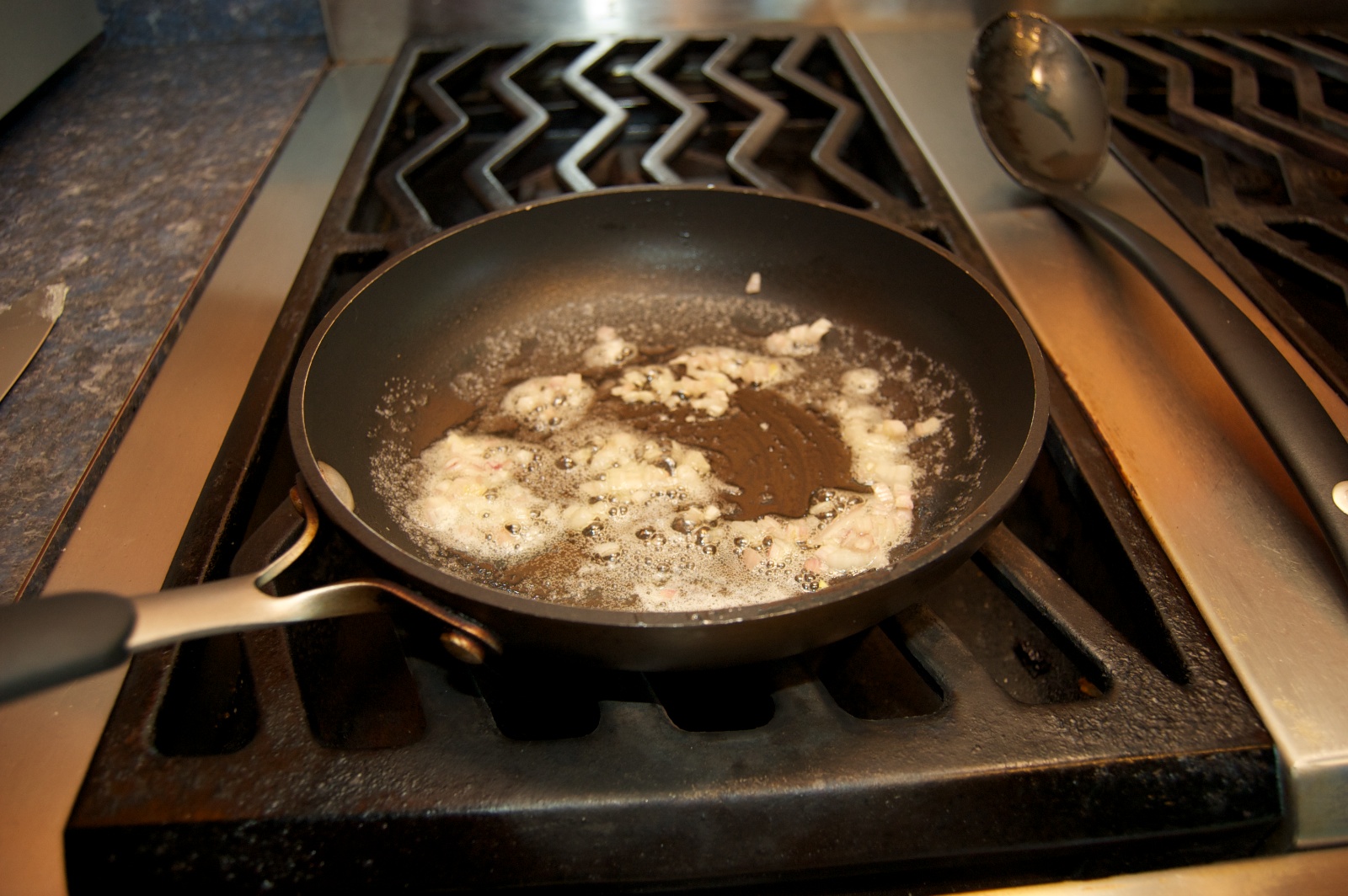 Add the rice and stir.
Add the 1/4 cup of white wine and cook until absorbed.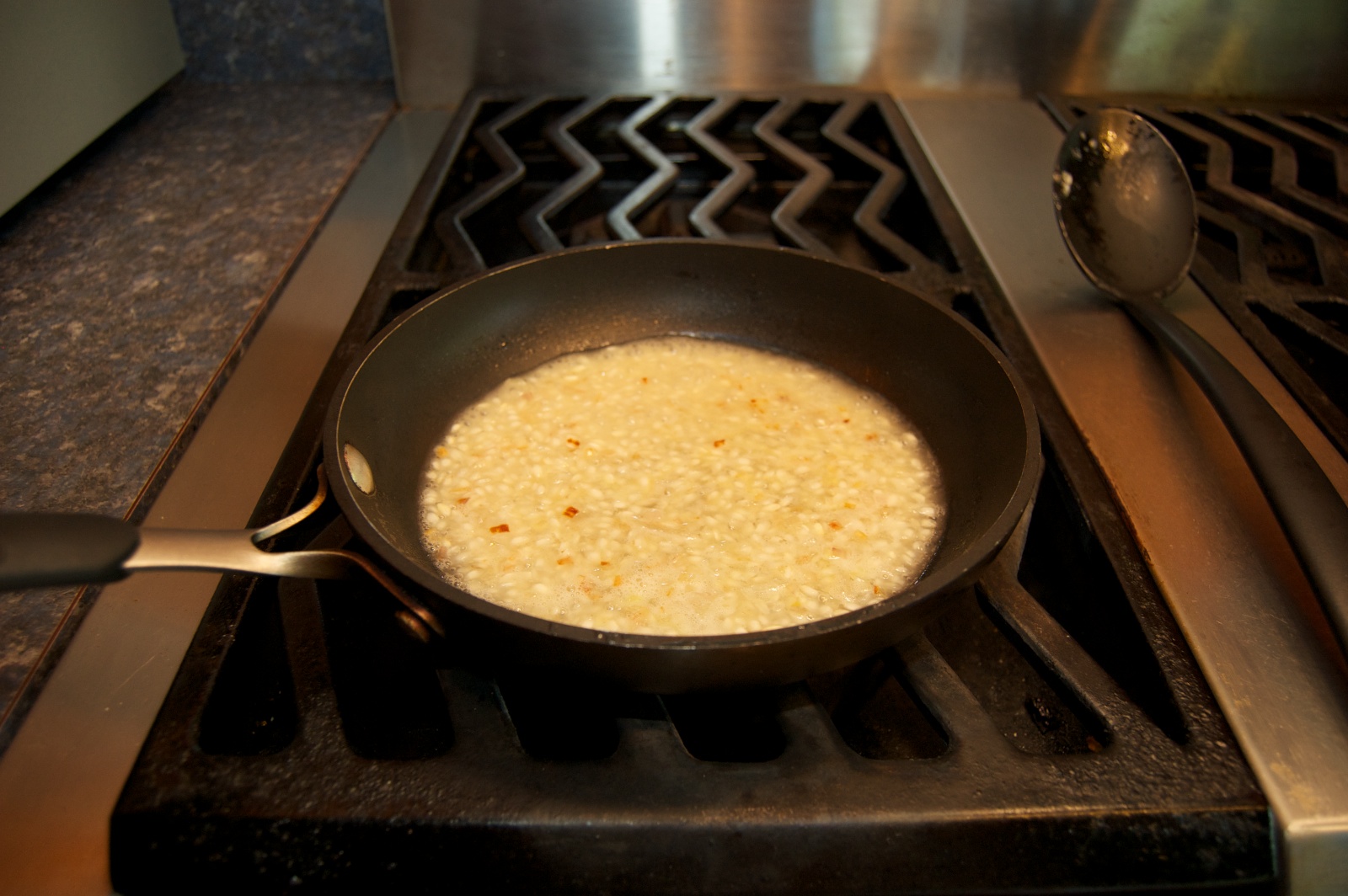 Add about 1/4 cup of hot stock to the rice. Stir every few minutes. When almost fully absorbed, repeat. I lost count, but it should be about 6 iterations.
This is what it looks like when it's ready for more stock: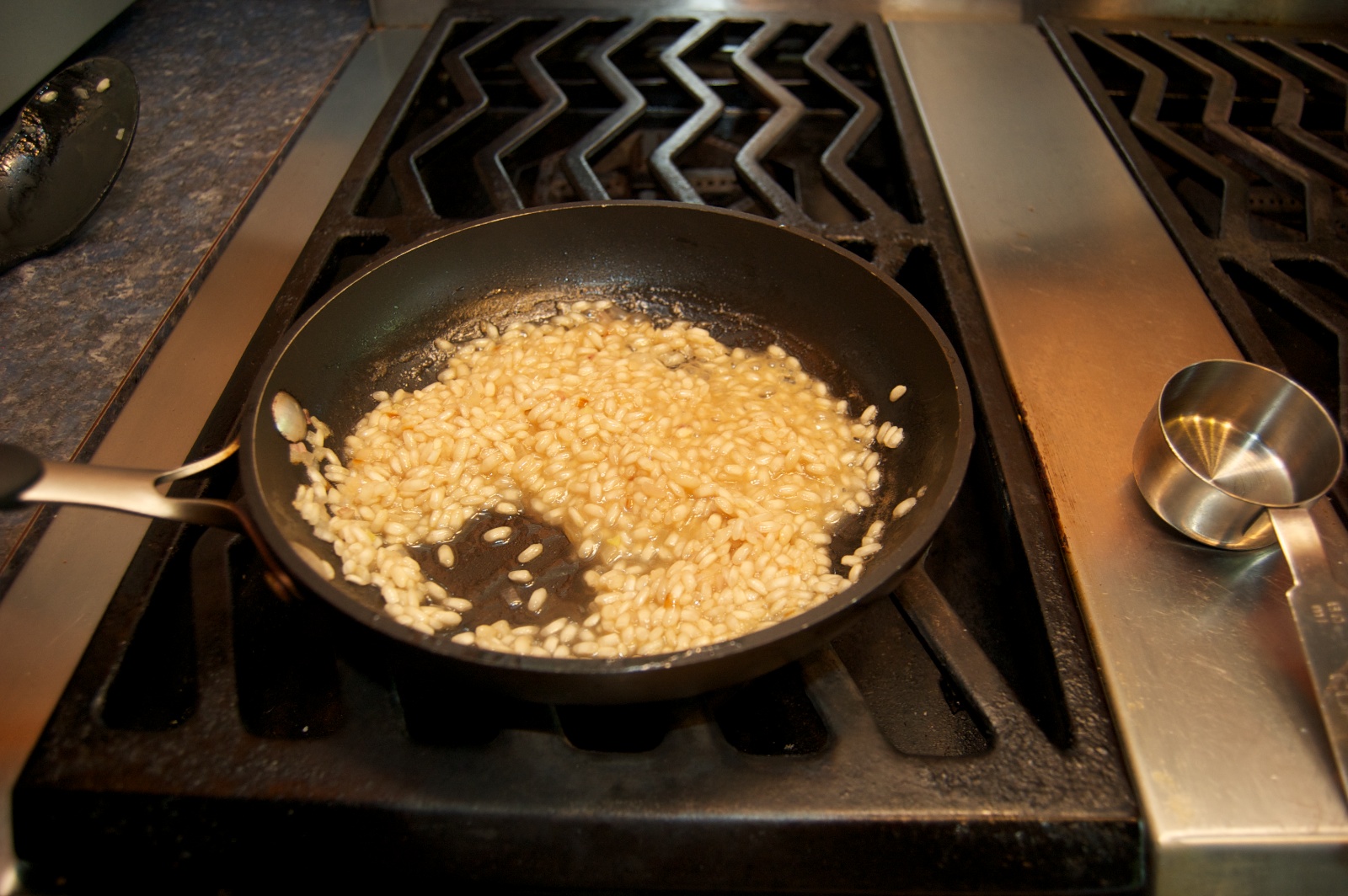 And after adding stock: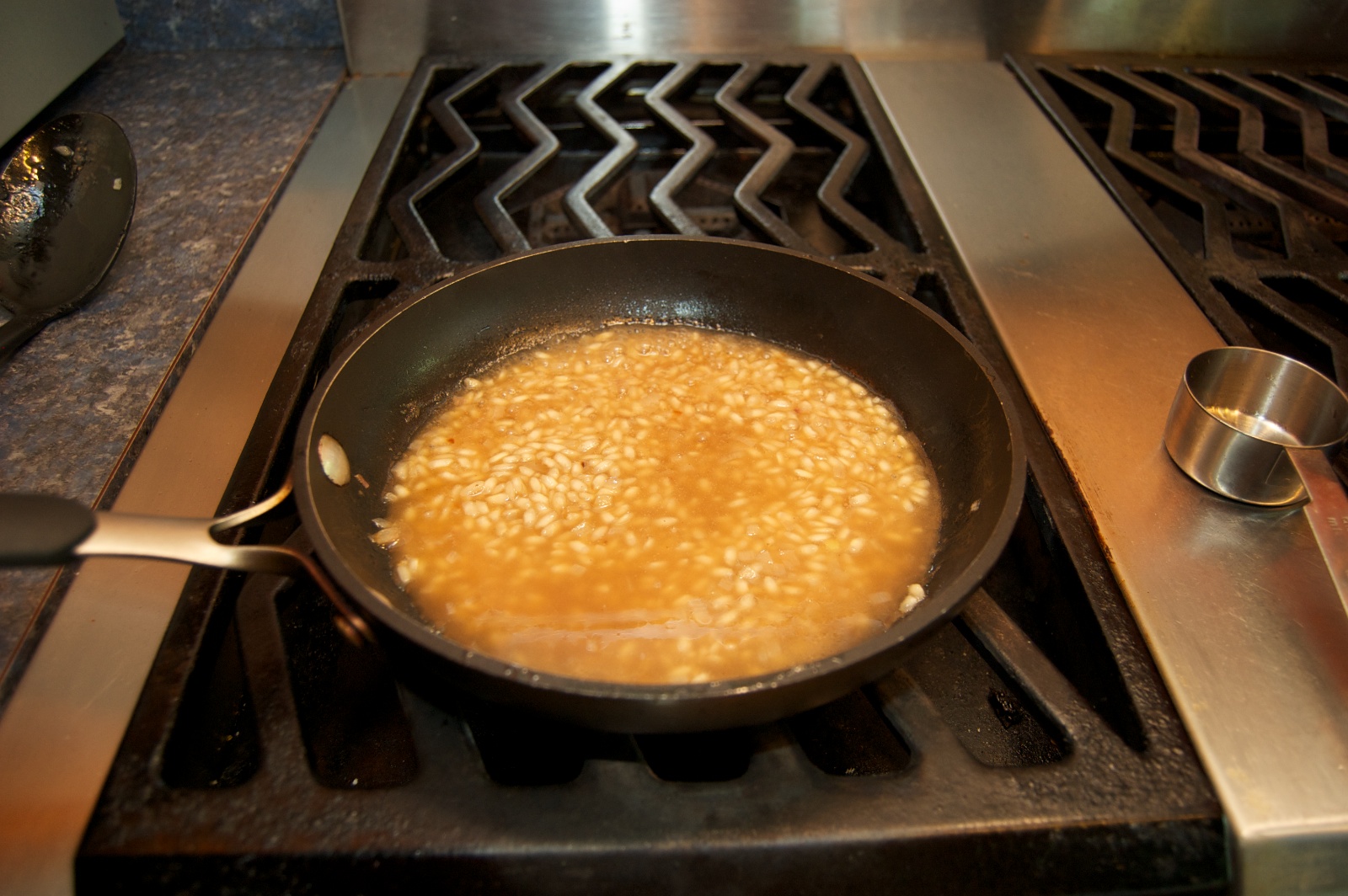 Before adding the last of the of the stock, add the reserved mushrooms.
When the last of the stock is almost full absorbed, taste the risotto. If not fully cooked, add a little hot water or more stock if you have it. Season with salt and pepper.