Loaded baked potato with bacon, broccoli and cheese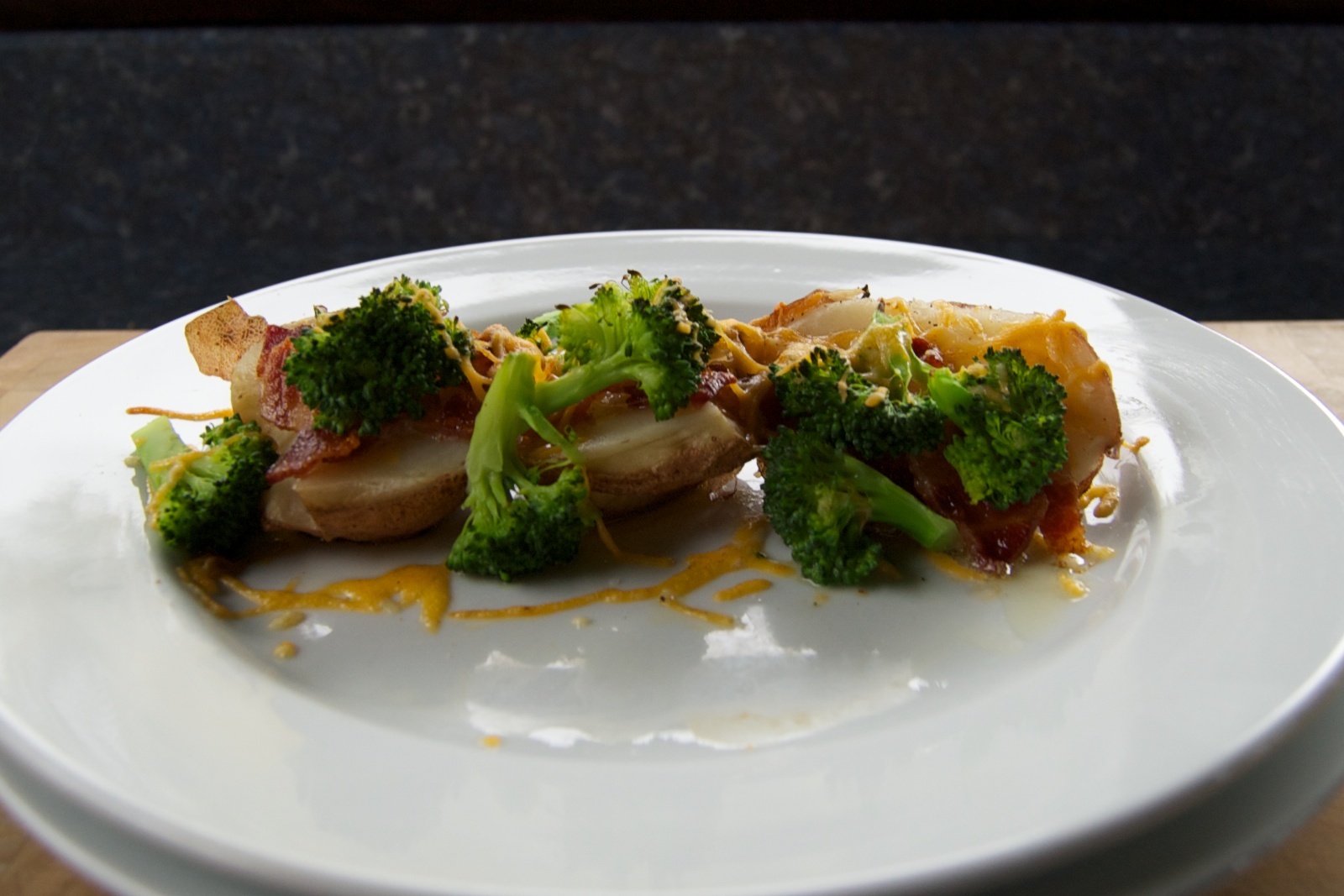 I made a delicious loaded baked potato with the leftover baked potato .
Preheat the oven to 350°F.
If the baked potato is refrigerated, warm it up for 45 seconds (maybe a little longer) in the microwave.
Put on an oven-safe plate.
Add a little butter, salt and pepper.
Add the cooked, sliced bacon.
Cut the broccoli into small pieces, put in a small bowl, add a little water, cover with plastic wrap and microwave for 45 seconds.
Top with shredded cheese. I used a nacho and taco blend of seasoned cheddar, colby and Monterey jack.
Bake for 8 minutes so the cheese melts.
Update 6/11/2013:Since it's not that hard to pick up the potato, I cooked it on a little sheet pan and transferred it to a plate after cooking. That worked better.