What I ate: October 1, 2012
Breakfast: Egg, toast and bacon . With one organic egg, half a slice of Barowski's wheat bread with butter and 3 slices of bacon.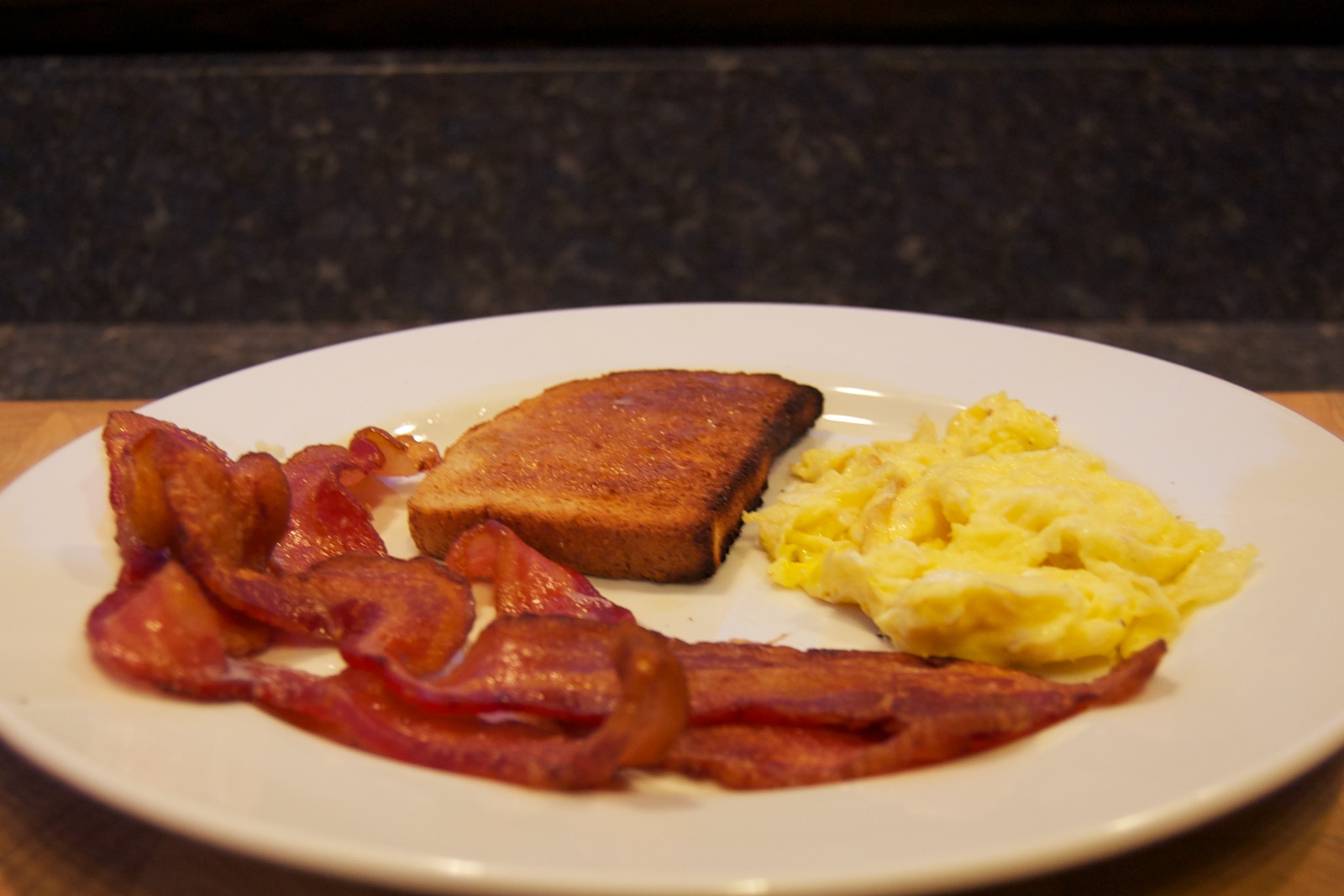 Snack: 1.0 oz. Sriracha chex mix .
Lunch: Ham and cheese sandwich . With 2.2 oz. Black Forest ham, 3/4 of a slice of Cabot Swiss cheese on one slice of Barowski's wheat bread, cut in half. With Kettle Chips barbecue potato chips.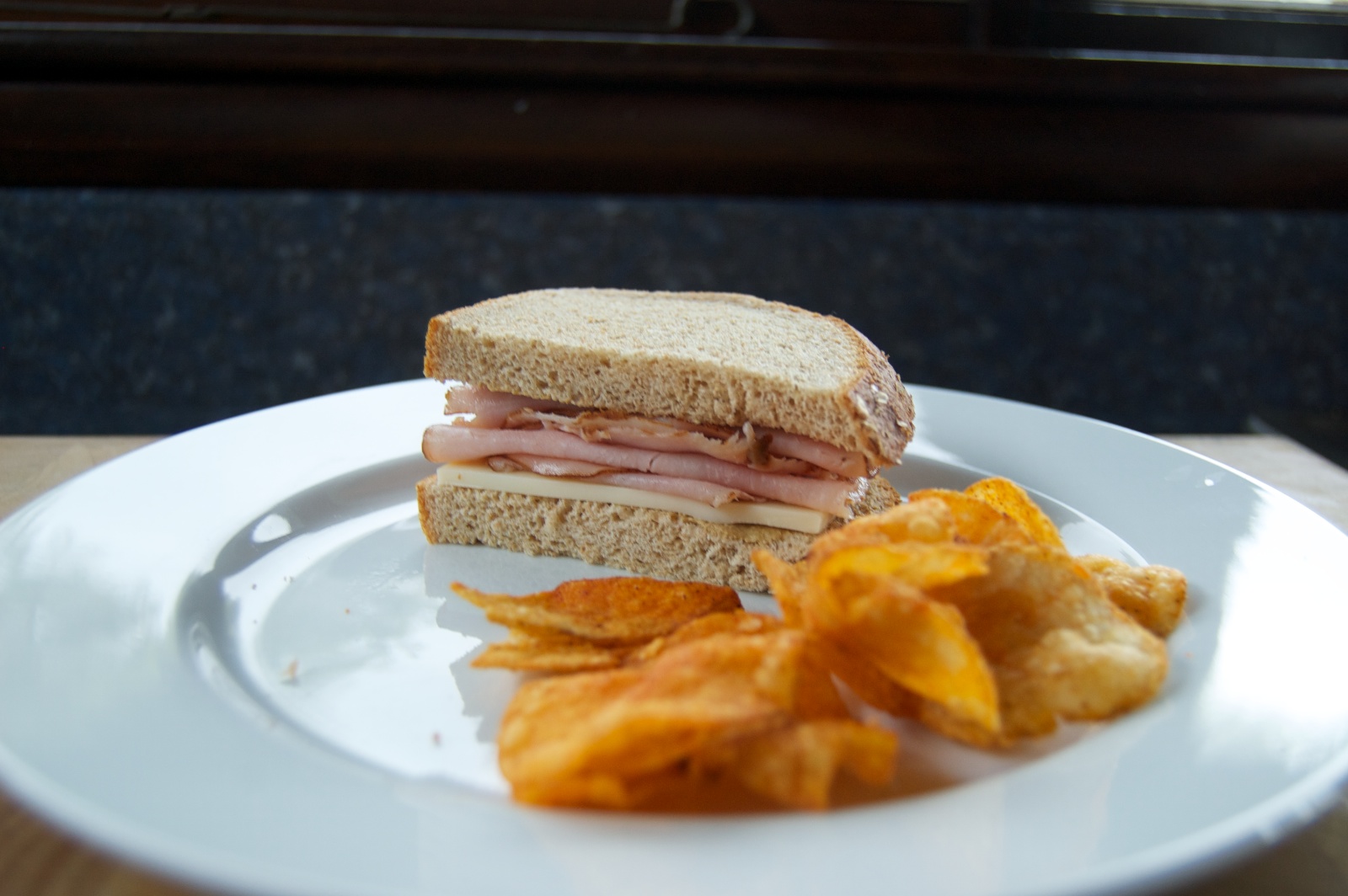 Snack: 0.8 oz. peanuts. And, later, two senbei, Japanese rice crackers.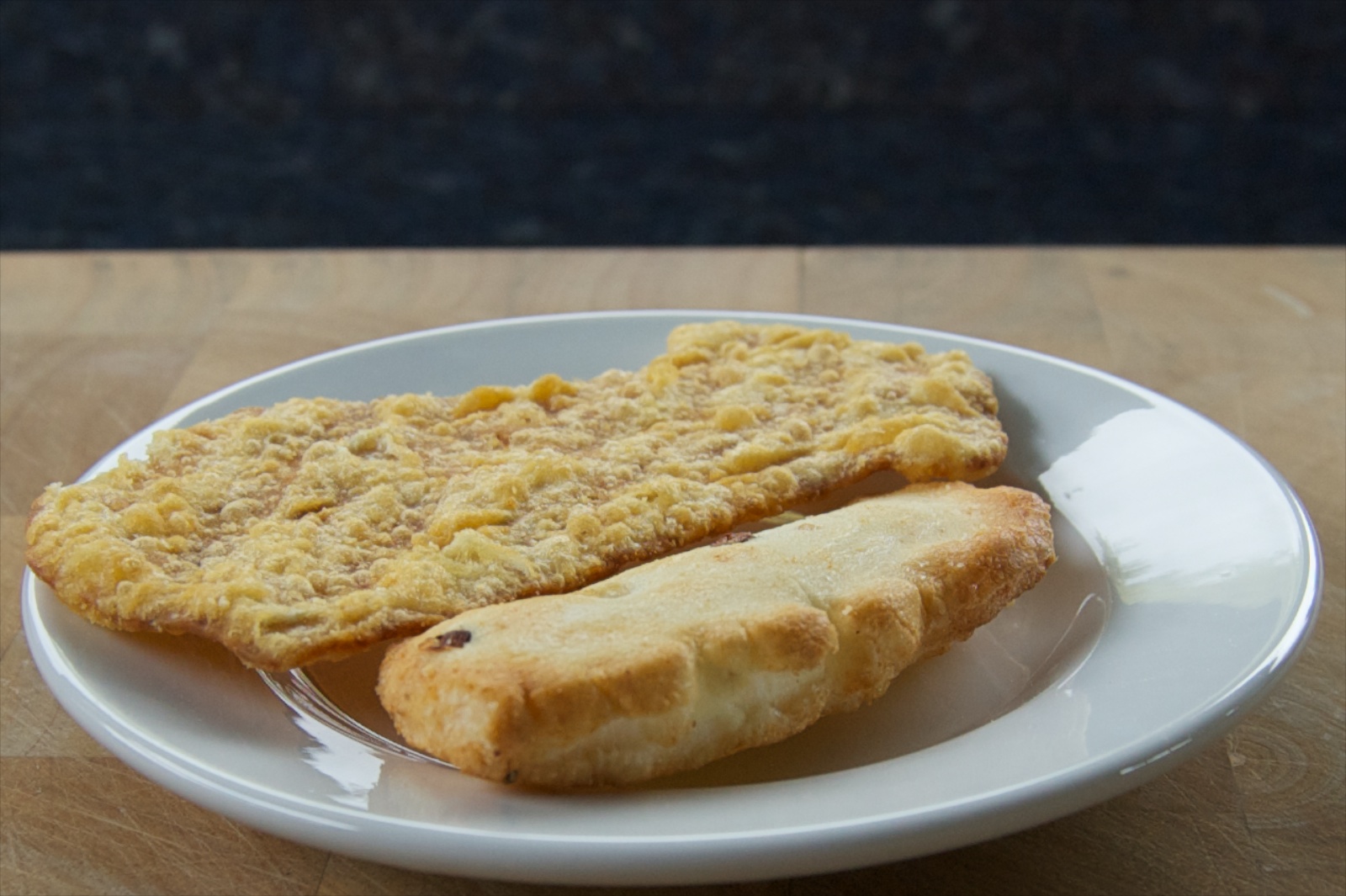 Dinner: Shrimp fra diavola at Stella Luna Ristorante in Oneonta, NY with Mom and Dad. There was also some salad, bread and wine involved.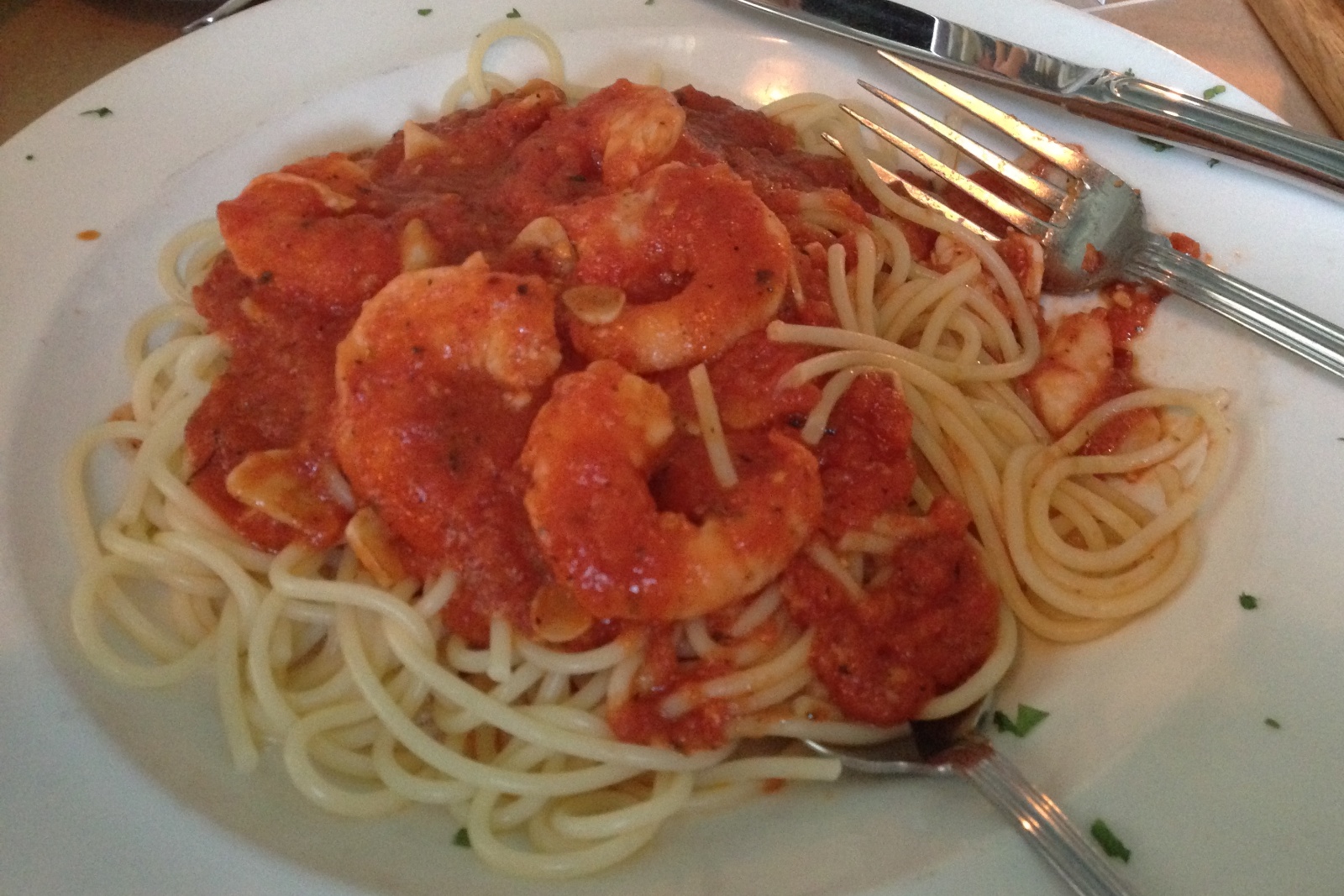 And part of this brownie dessert.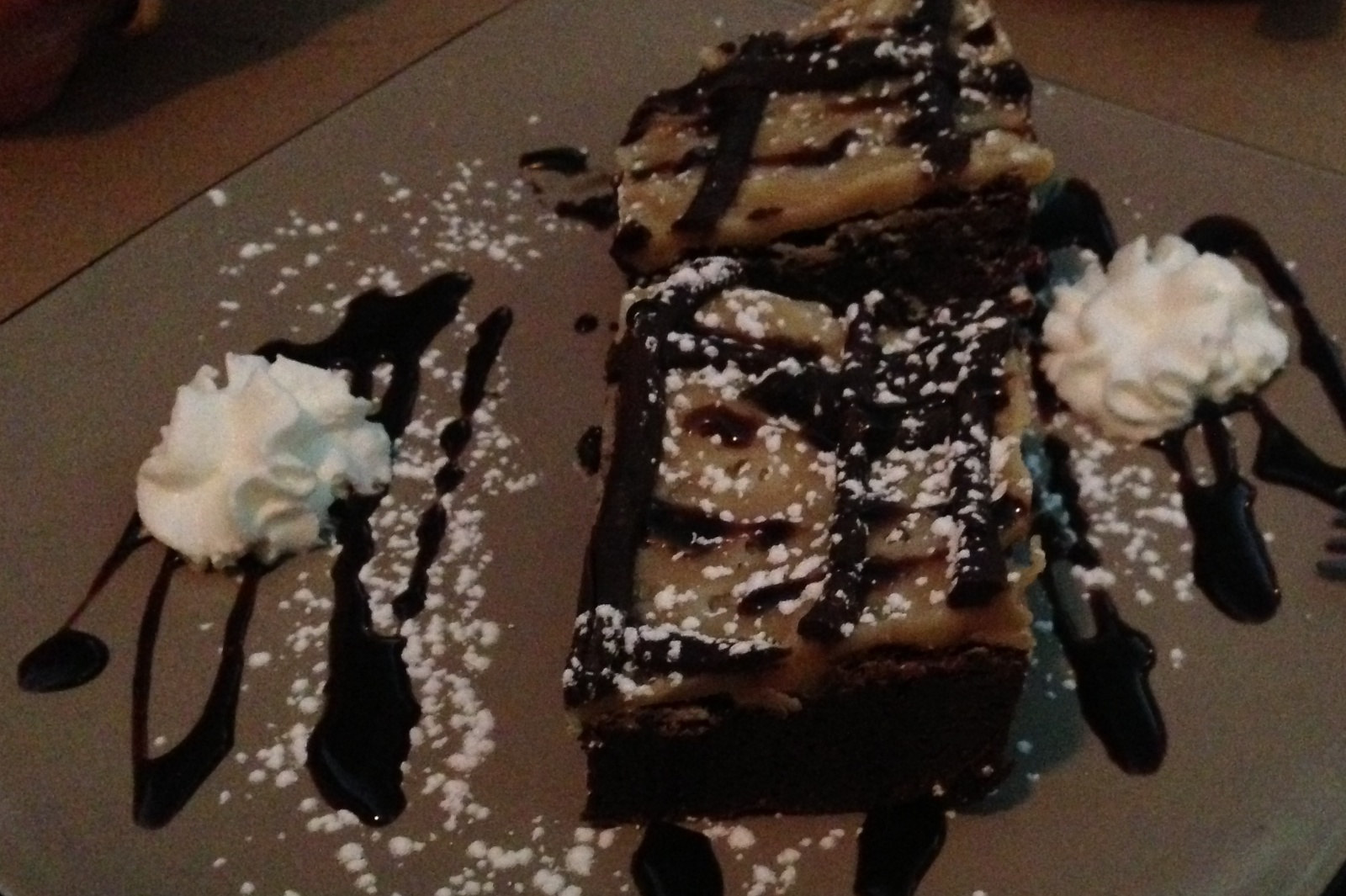 Weight at beginning of the day: 120.6 lbs. Weight at the beginning of the next day: 121.2 lbs.