Swiss chard with pancetta and quinoa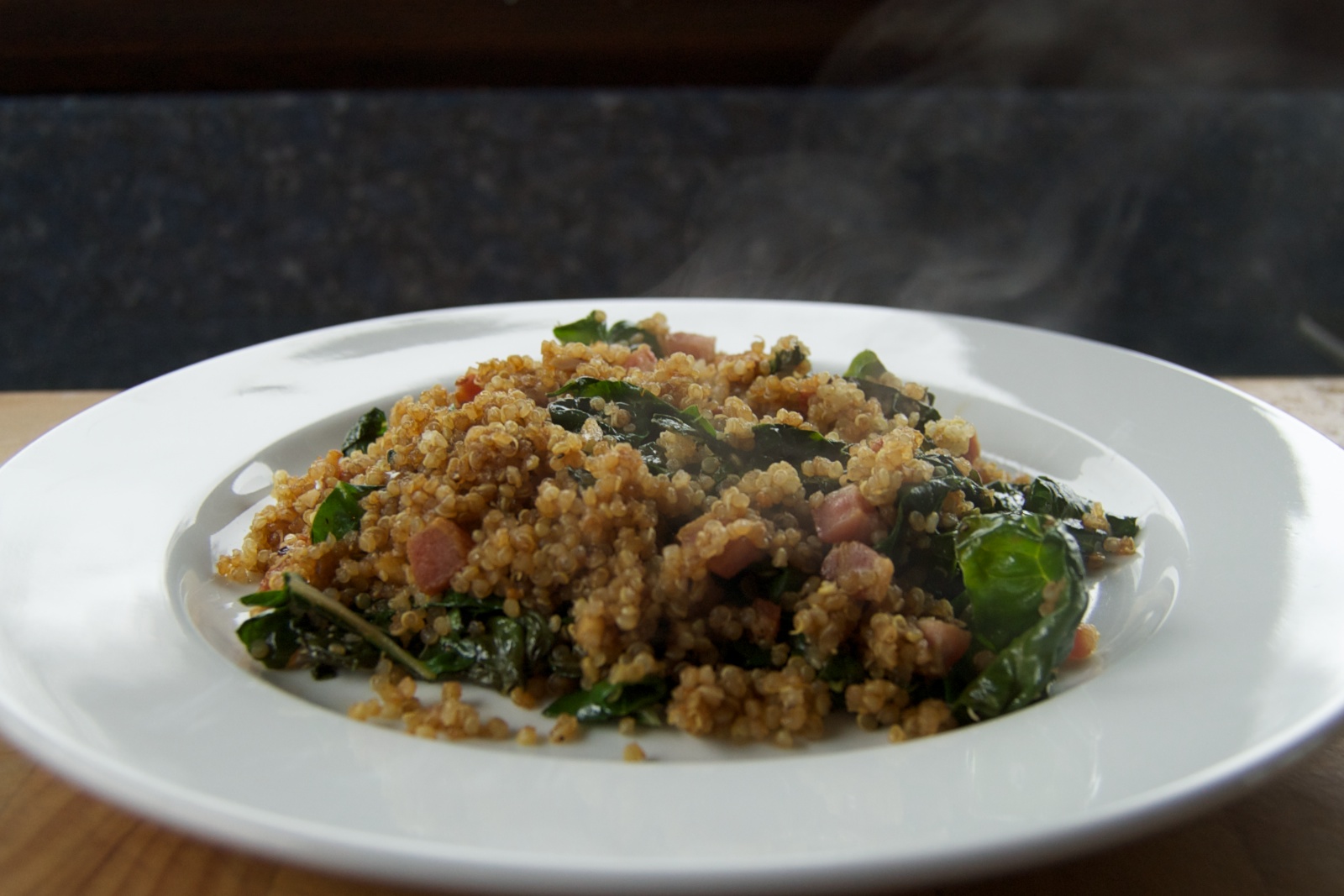 I was originally going to make Swiss chard with pancetta with a side of white sushi rice, then I thought maybe I try making it mixed with quinoa, instead. This was delicious! I'm definitely going to make this again.
Serves 1, multiply for additional servings.
1/2 cup quinoa (before cooking) 1.5 oz. pancetta, diced (could substitute bacon) 1 clove of garlic, minced 3 large leaves of Swiss chard (or kale, bok choy, tat soi, even spinach) champagne vinegar (or other vinegar) Freshly ground black pepper soy sauce
Prepare 1/2 cup of quinoa and 1 cup of water. This is enough quinoa for 2 servings, as it's hard to make really small quantities of quinoa (or rice, for that matter). I prepared it in my rice maker, but it's easy to prepare on the stove as well.
Cook the pancetta in a sauté pan over medium heat until fully cooked and rendered.
Add the garlic and cook until softened.
Remove the hard stems from the Swiss chard and cut into 1" wide strips (perpendicular to the stem). This looks like a lot, and this is one serving, but it cooks down.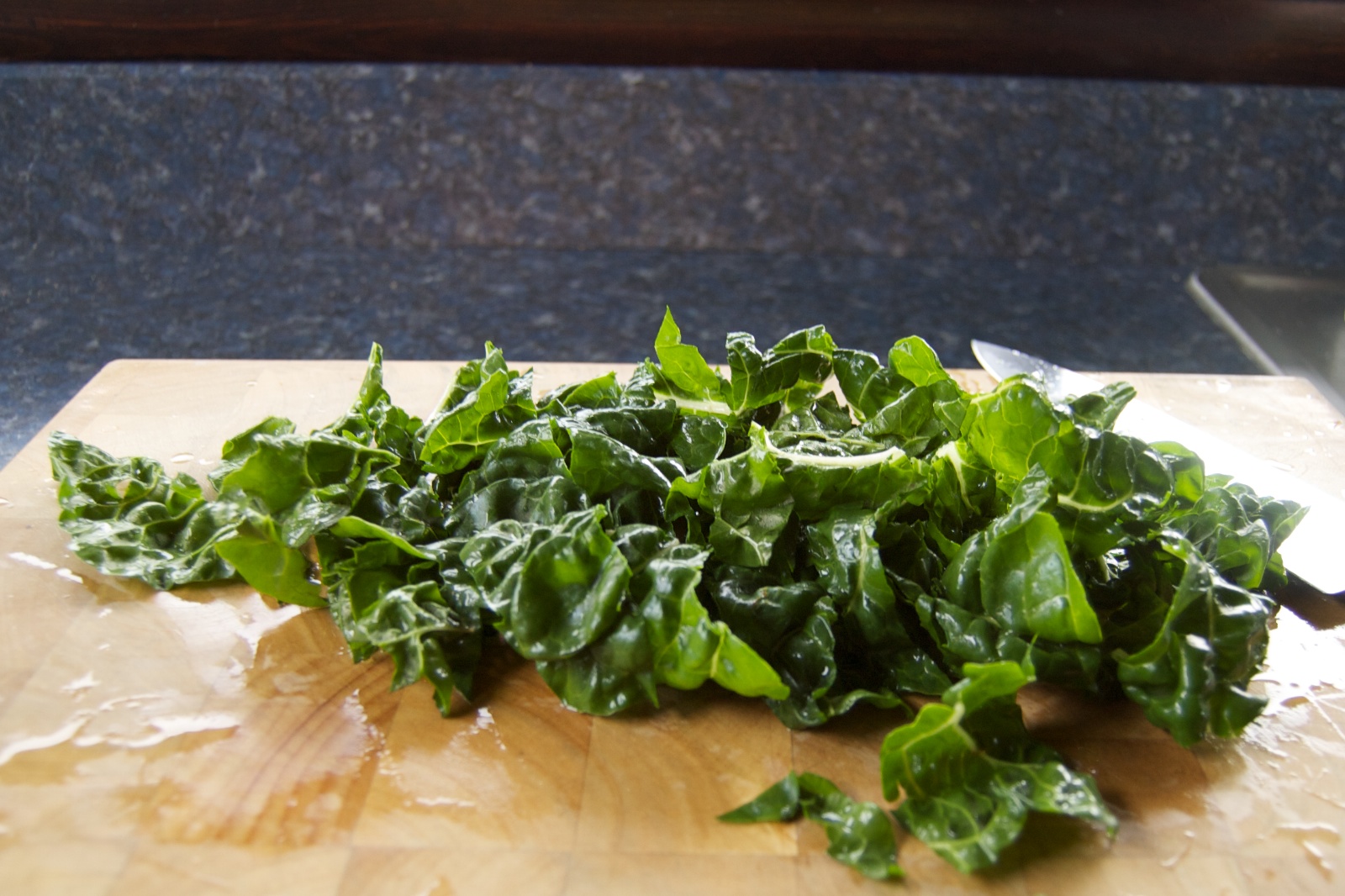 Add the Swiss chard to the pan. When it starts to cook down, add the splash of vinegar.
When done, remove from the heat and add the quinoa. Season with freshly ground pepper and soy sauce, stir, and serve.
It also works well with kale, especially tender young kale.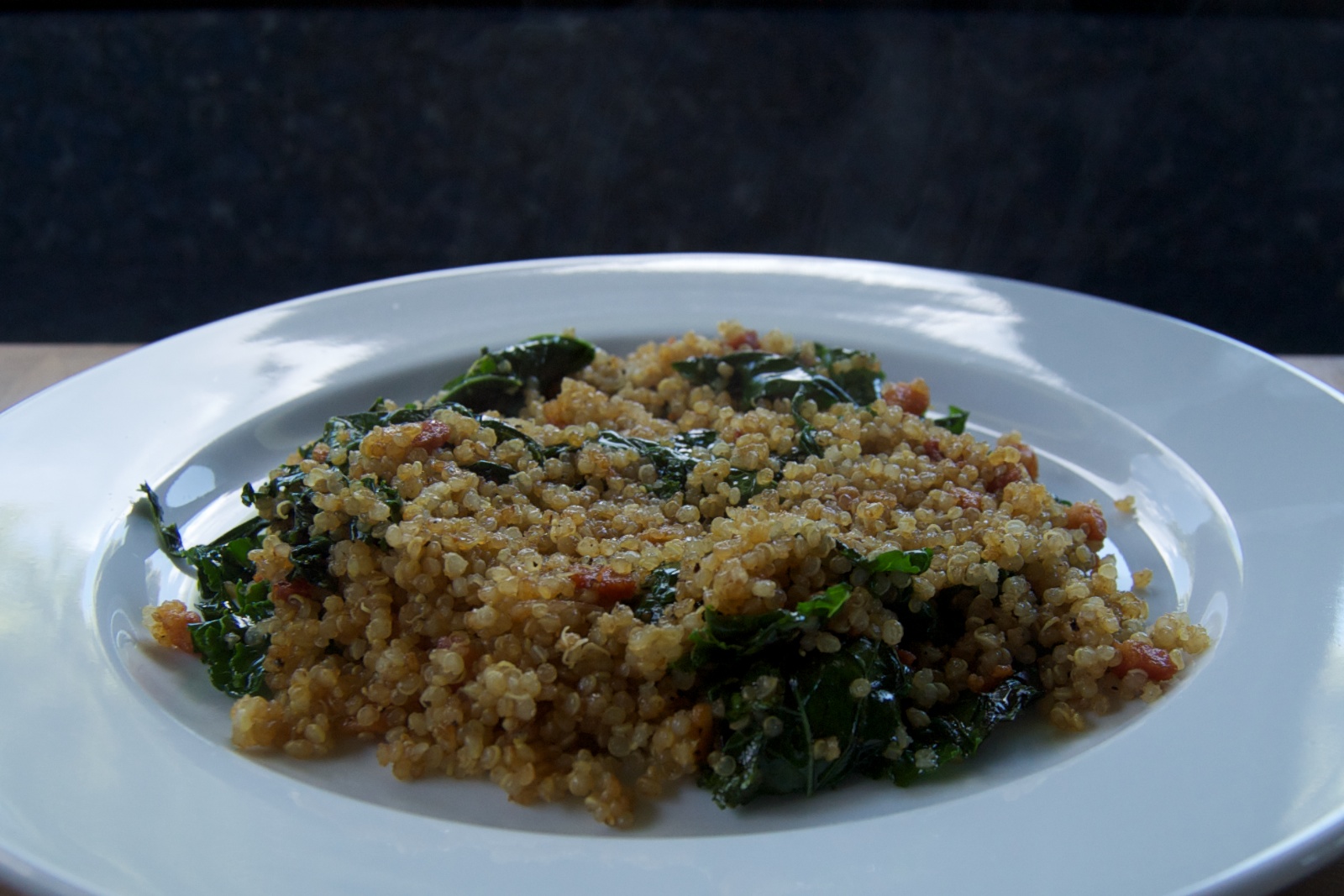 Or tat soi.