What I ate: March 11, 2013
Breakfast: Egg, toast and bacon . With one organic egg, half a slice of Barowski's wheat bread with butter and 3 slices of bacon.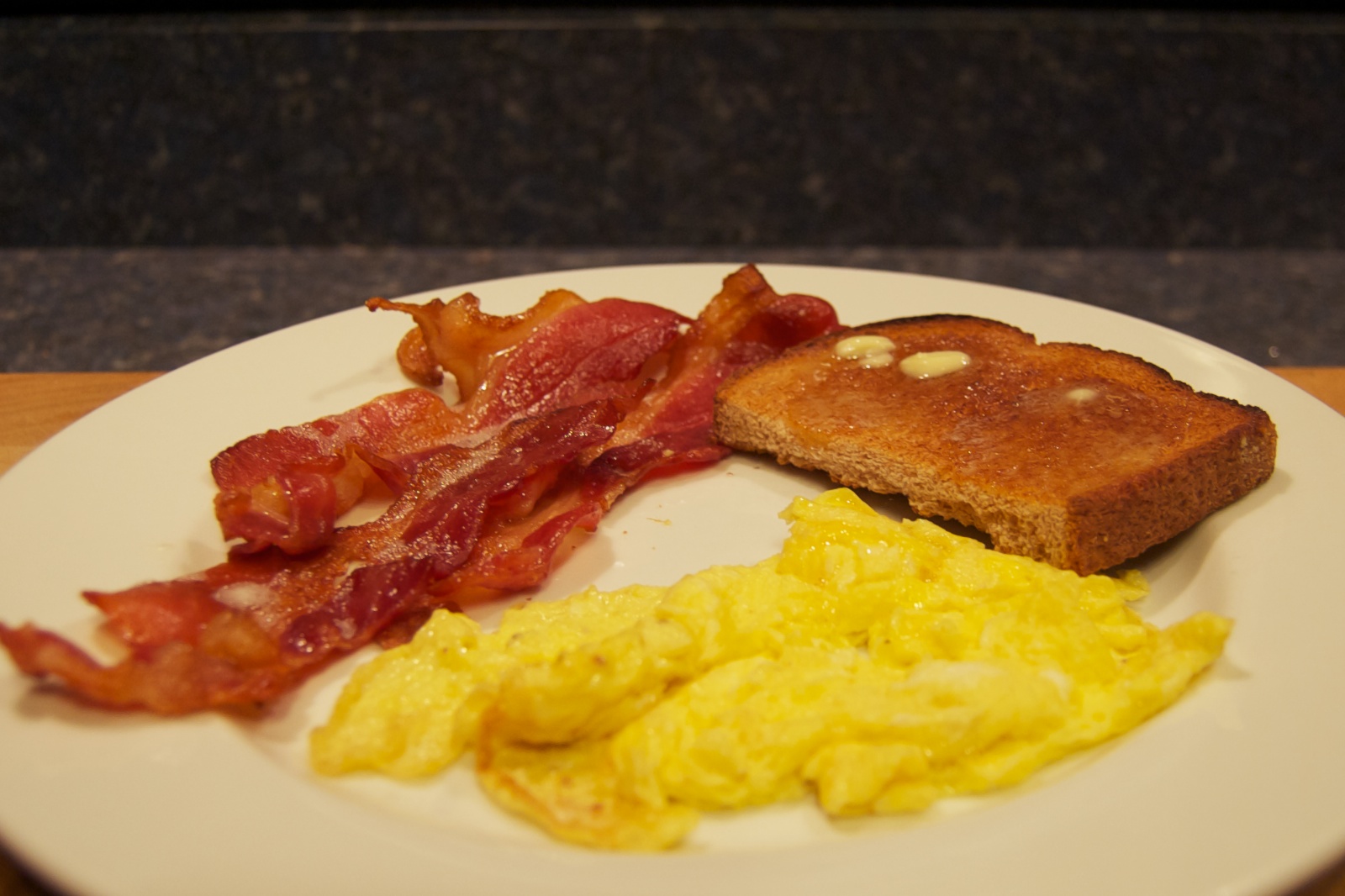 Snack: 1.0 oz. Sriracha chex mix .
Lunch: Beef with scallion and broccoli stir-fry and rice.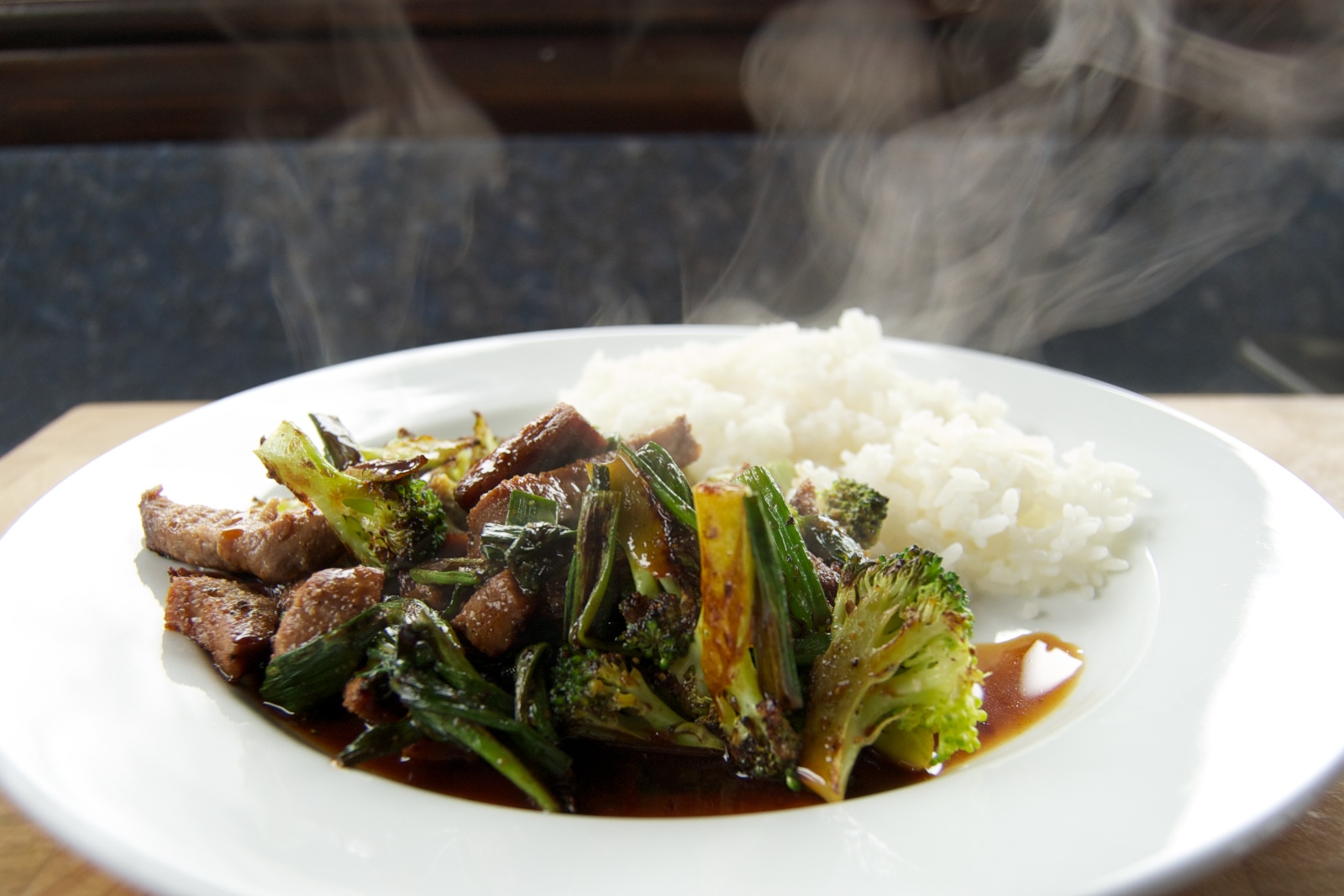 Walked 3.87 miles in 1:07:12. It would have been 4 miles but some construction blocked my way during part of my route.
Snack: 1.0 oz. potato chips with bacon and horseradish sour cream dip.
Dinner: Sort of goulash with 1.8 oz. penne pasta (weight before cooking), ground beef and 6.0 oz. homemade tomato sauce.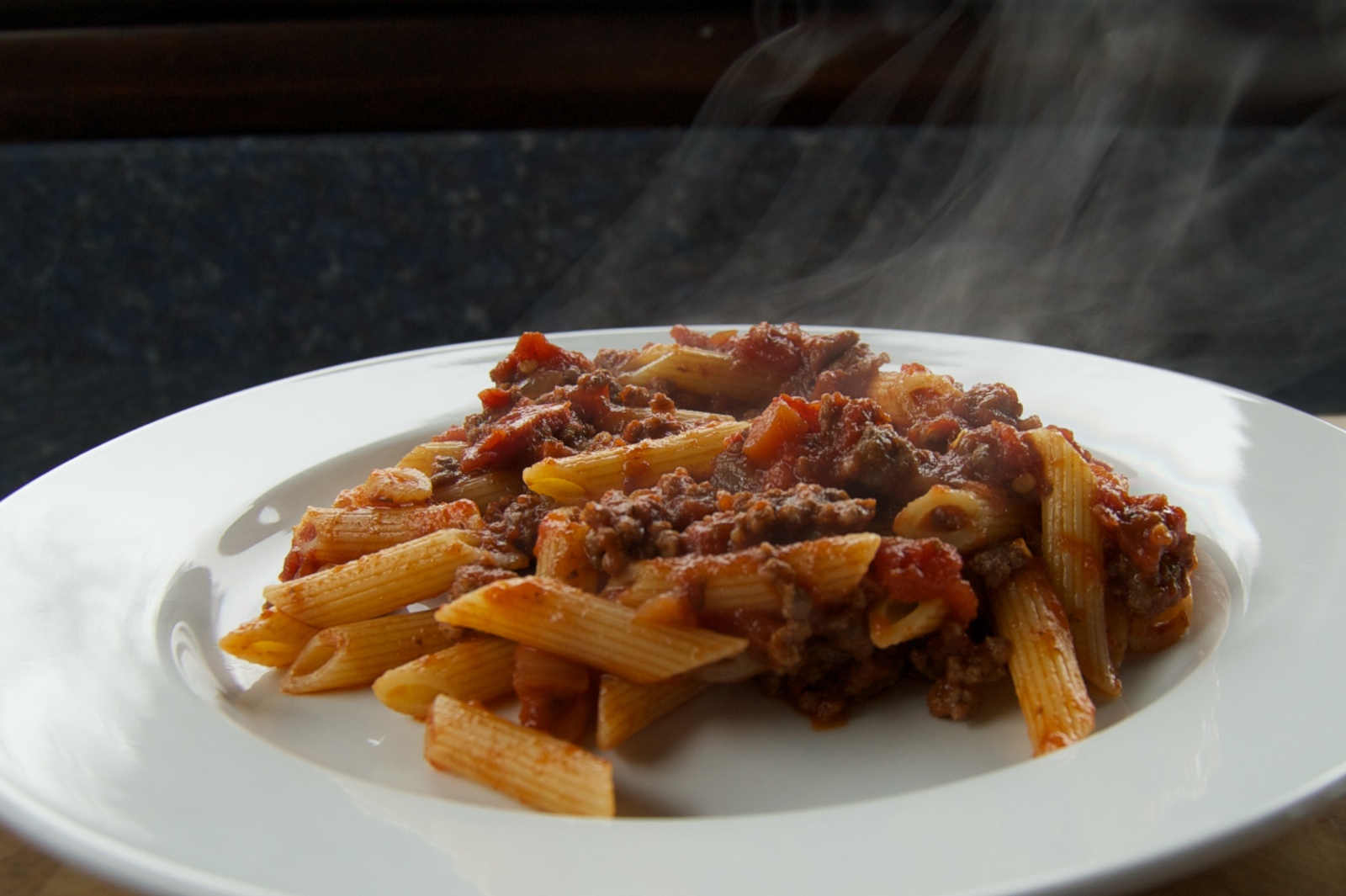 And 2 glasses of Kaiken malbec.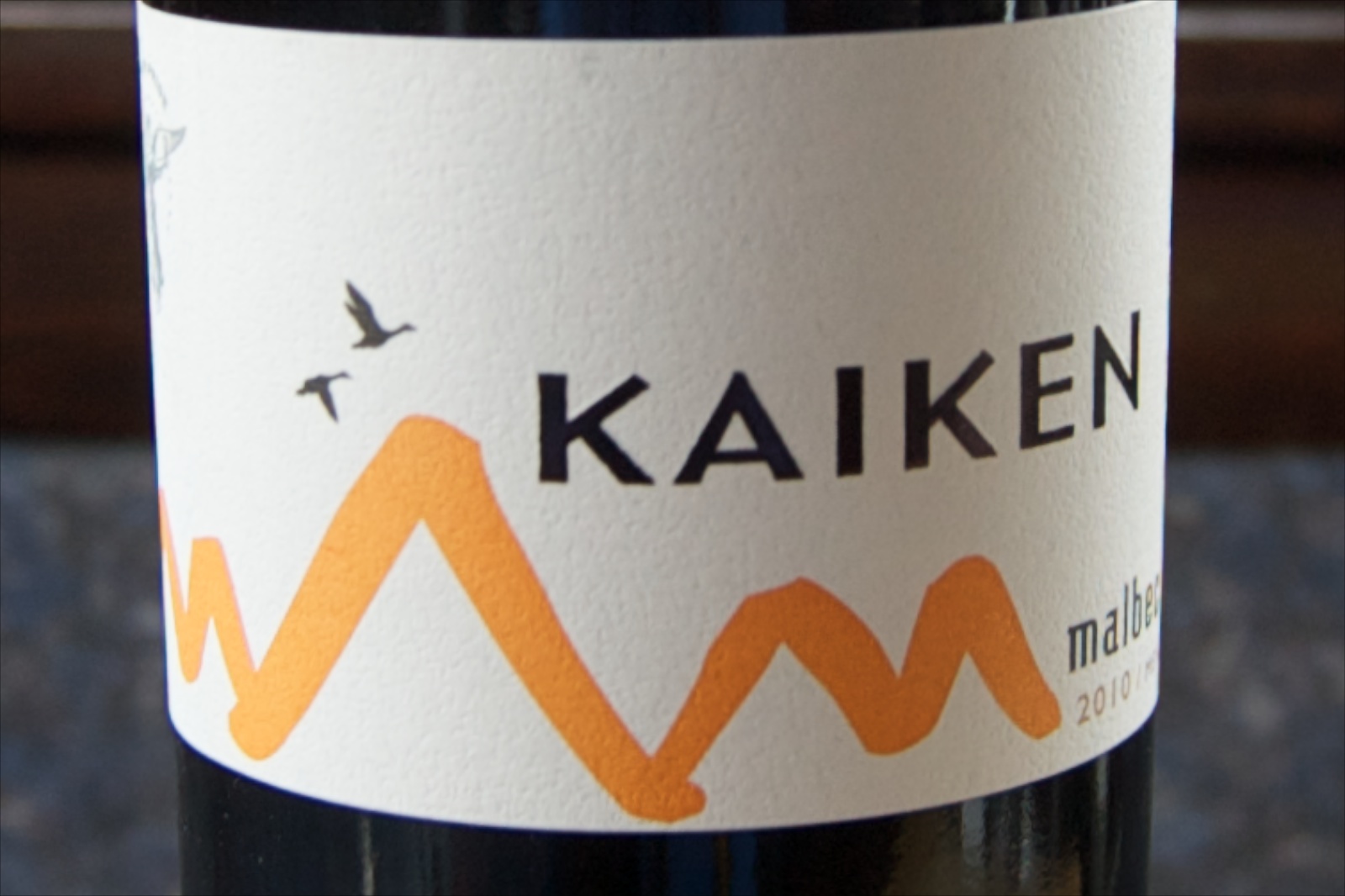 Dessert: 1 square of Ghiradelli intense dark sea salt soiree chocolate bar.
Weight at beginning of the day: 125.4 lbs. Weight at the beginning of the next day: 123.6 lbs.