Fried clams and French fries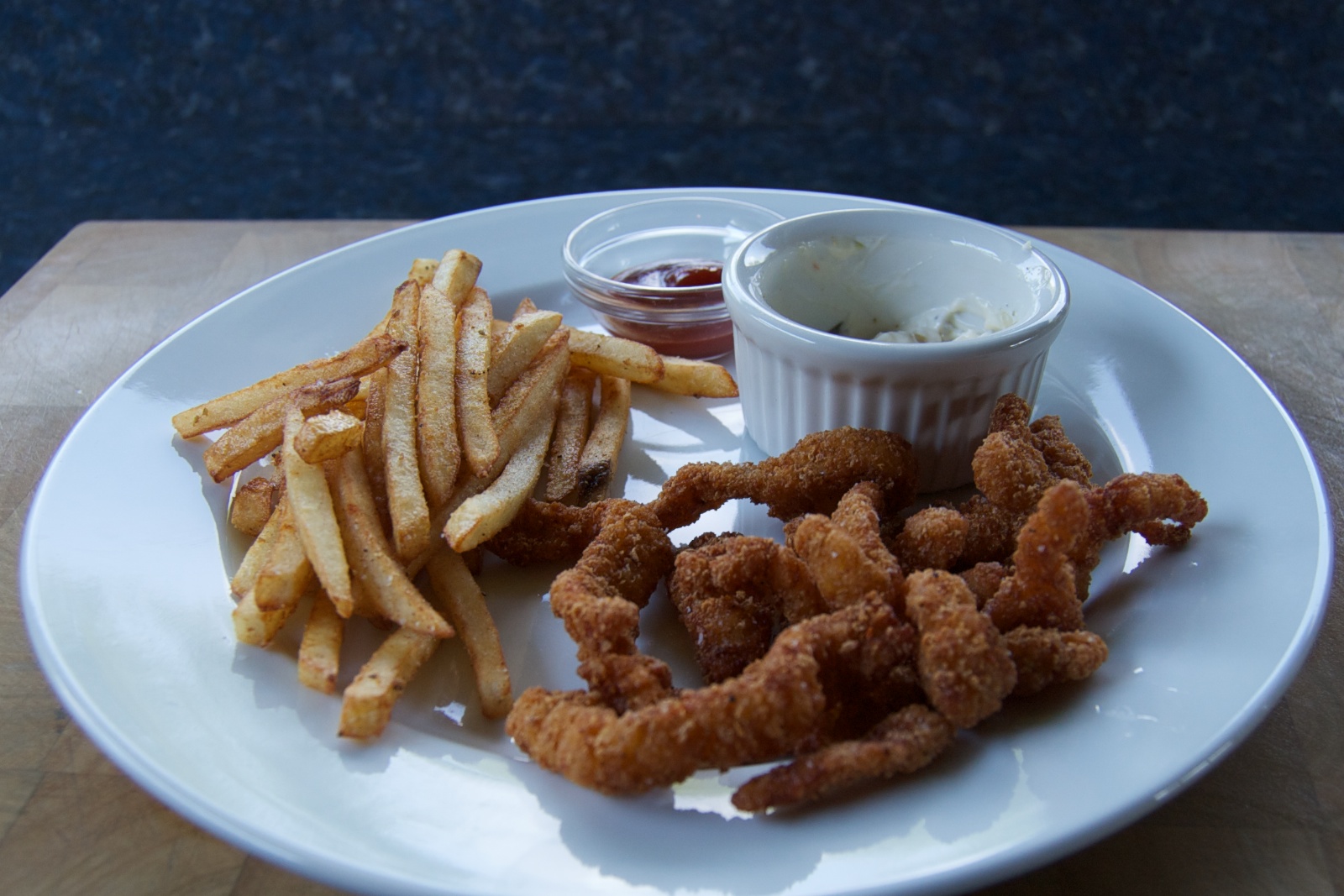 This is probably not the healthiest meal, and it's not from scratch, but it is tasty.
After discovering how ridiculously difficult it is to make fried clams from scratch , I just bought a box of SeaPak frozen fried clam strips. Way easier! Each box is approximately 3 servings of the suggested size, 3.0 oz. (shown above).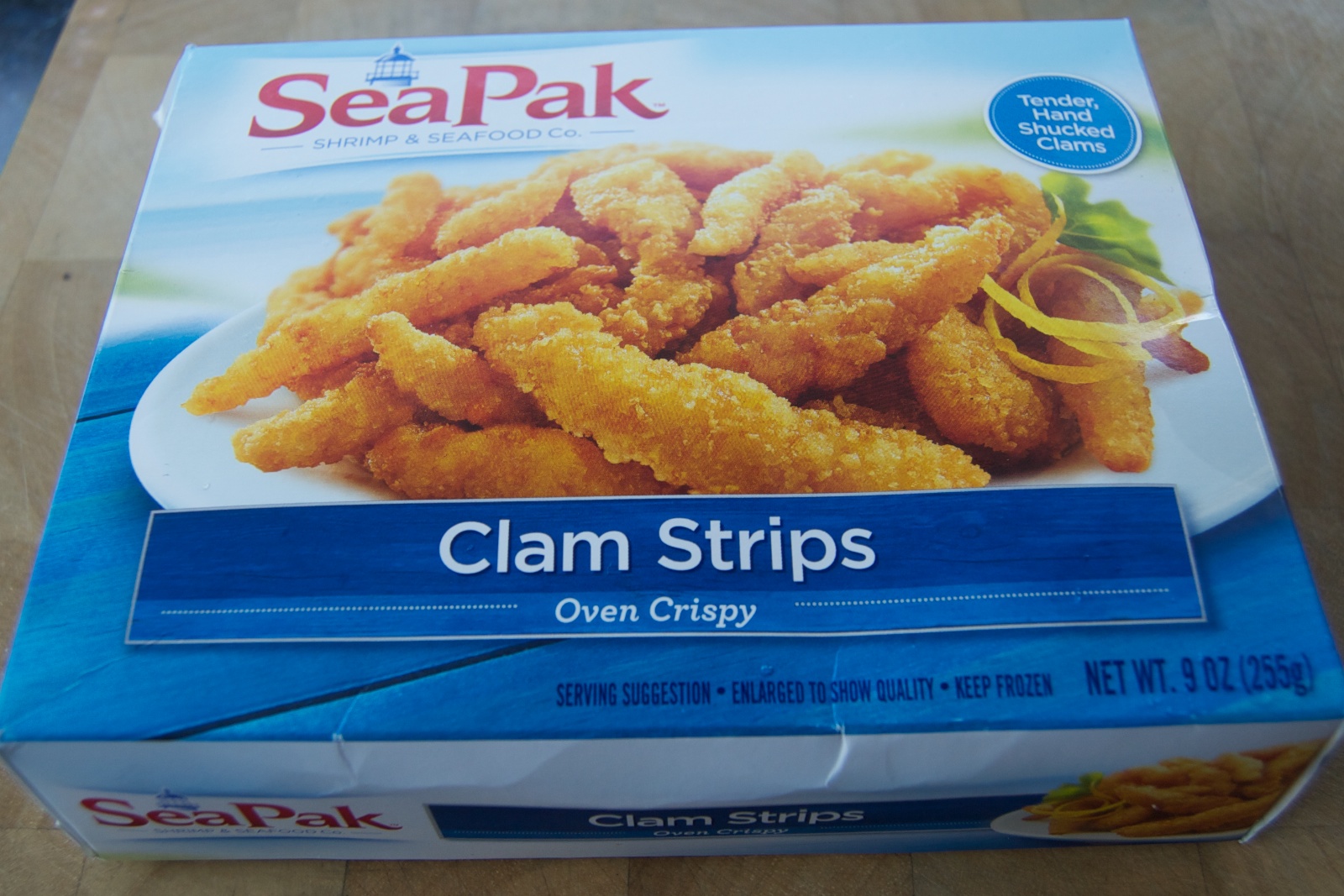 While you can cook them in the oven, the deep fryer is the way to go. 1 minute at 360°F. Perfect! I served it with homemade tartar sauce, recipe below.
The French fries are Cascadian organic shoestring French fries, 3.0 oz.. Those also could be made in the oven, but are so much better after just 2 minutes from frozen in the deep fryer. They're seasoned with salt, pepper, granulated garlic and cayenne pepper in the picture above and served with ketchup.
A nice salad is a good accompaniment to this meal, like this one with cucumber, carrot, celery, green pepper, red onion and tomato.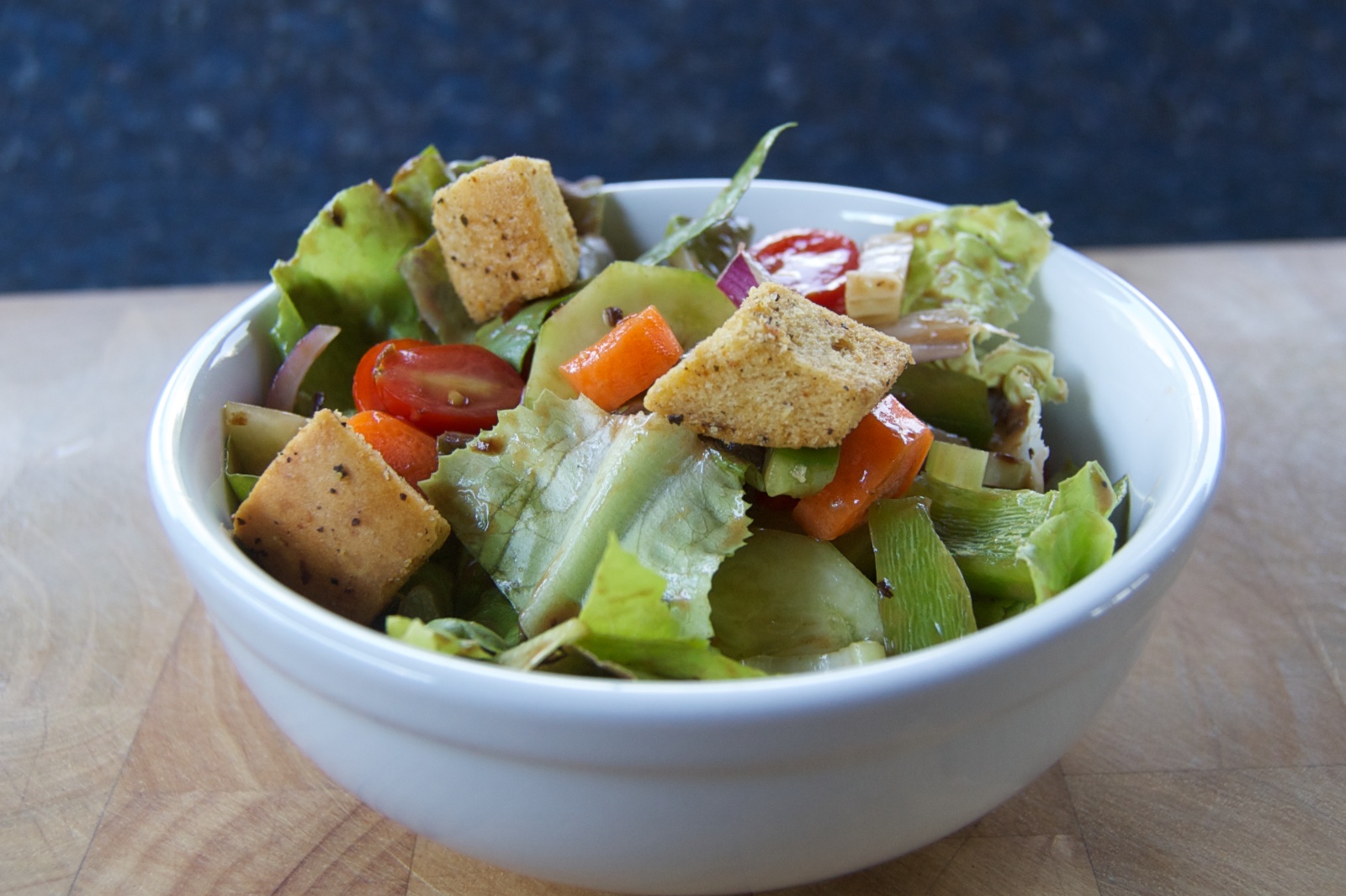 Homemade tartar sauce minced shallot (can substitute onion)
1 tbsp. pickle relish
2-3 tbsp. mayonnaise
salt
pepper
It should probably have a little lemon juice in it, but I hate to juice a lemon for 1 tsp. of lemon juice, and I find that it makes it kind of watery. So I usually just leave it out.