Rice mix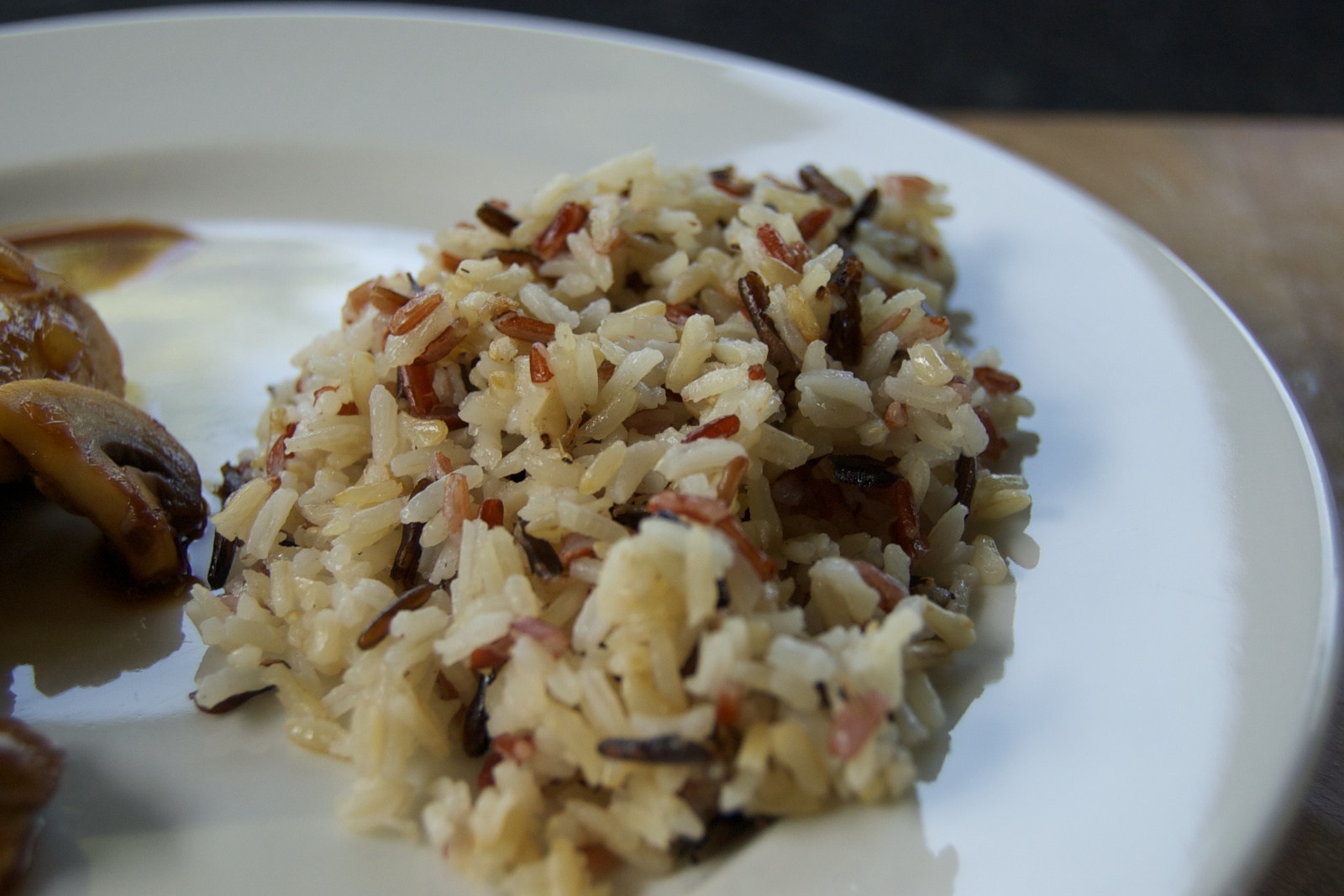 Being Japanese, I'm more of a white sushi rice sort of person, but I thought I'd mix things up a little and bought a container of this rice blend (white, brown, wild and red).
Note: there is an updated, and better, version of this recipe as Rice mix #2 .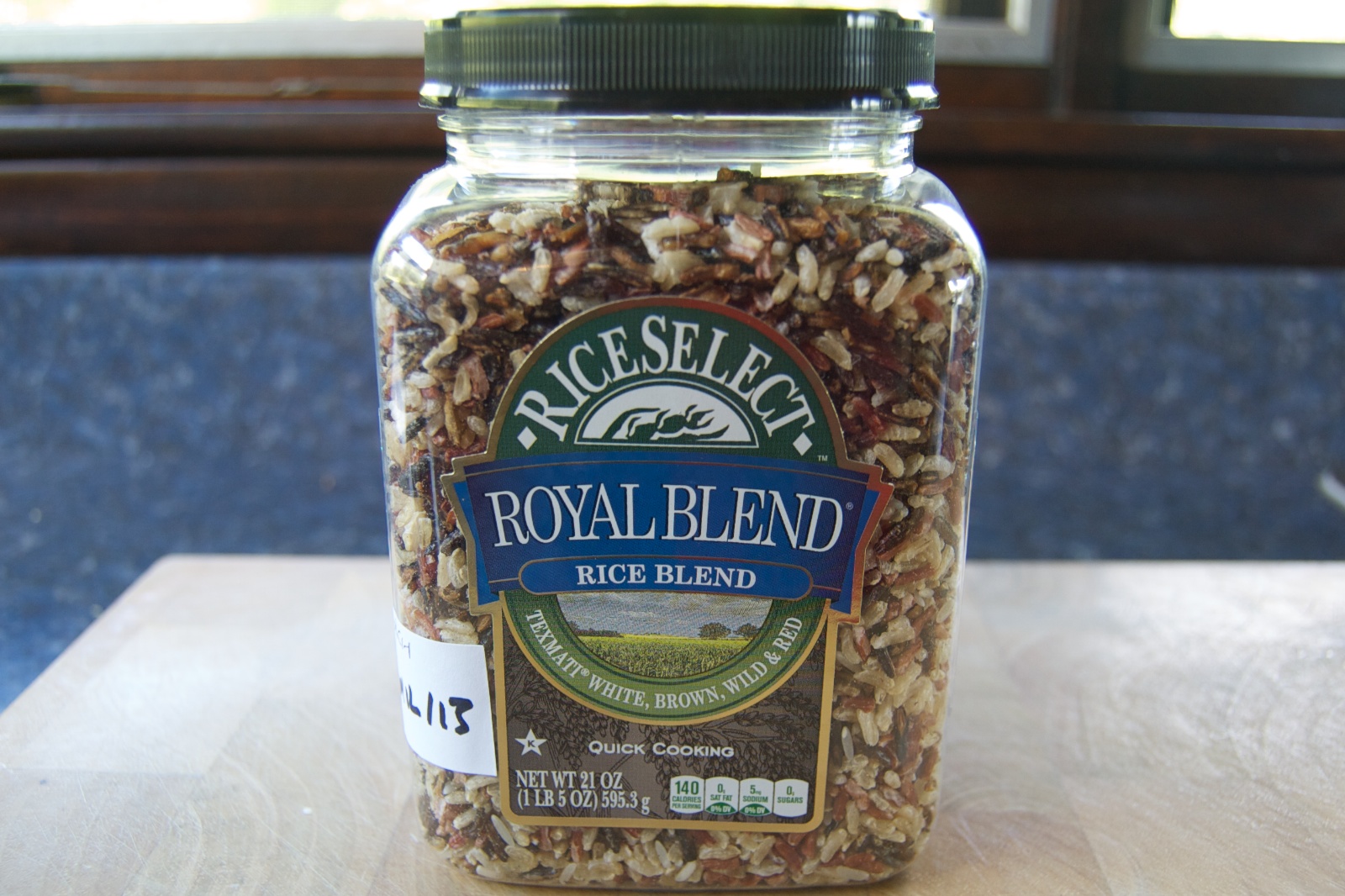 As it turns out, you really can just follow the package direction, scaling down to a single serving, making it in a small saucepan.
1/3 cup rice mix 1/2 cup water salt a small pat of butter
Combine. Bring to a boil. Stir once. Cover. Reduce heat to simmer. Simmer for 15 minutes. Remove from heat and let stand covered for 10 minutes.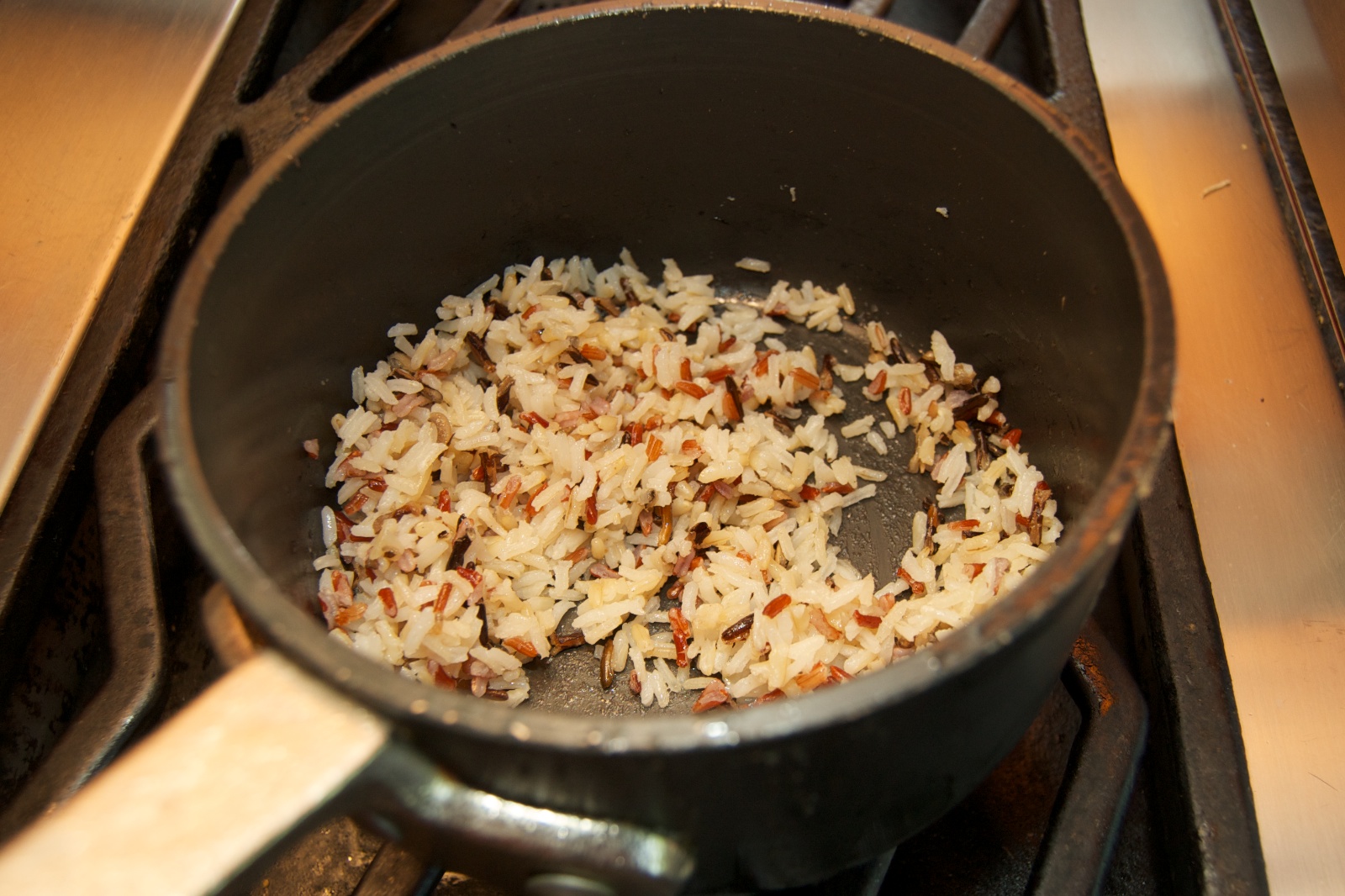 Worked perfectly and it was quite tasty. It goes better with chicken and mushrooms with balsamic sauce than plain white rice does.