CSA Week #5 (2013)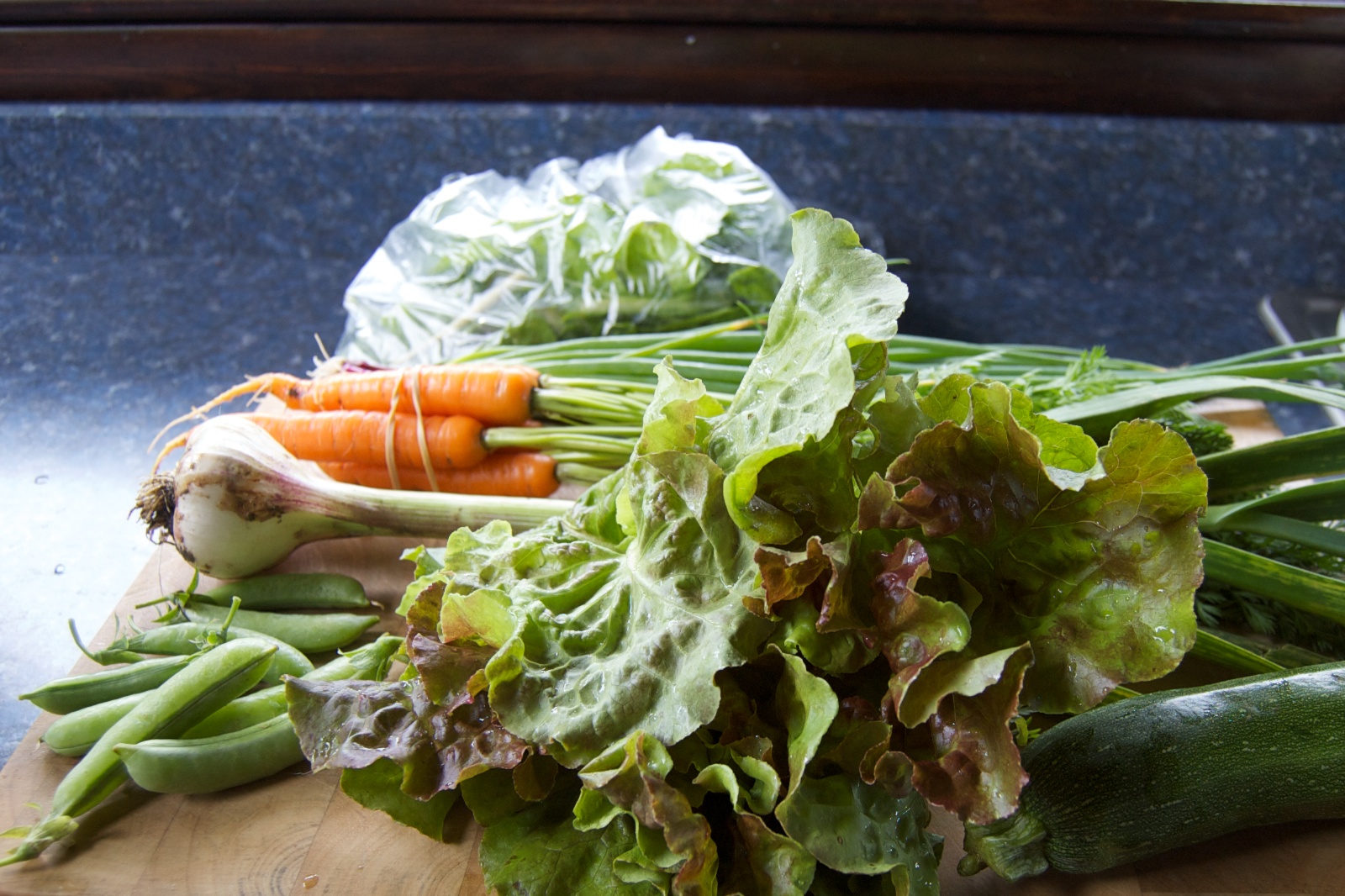 This week: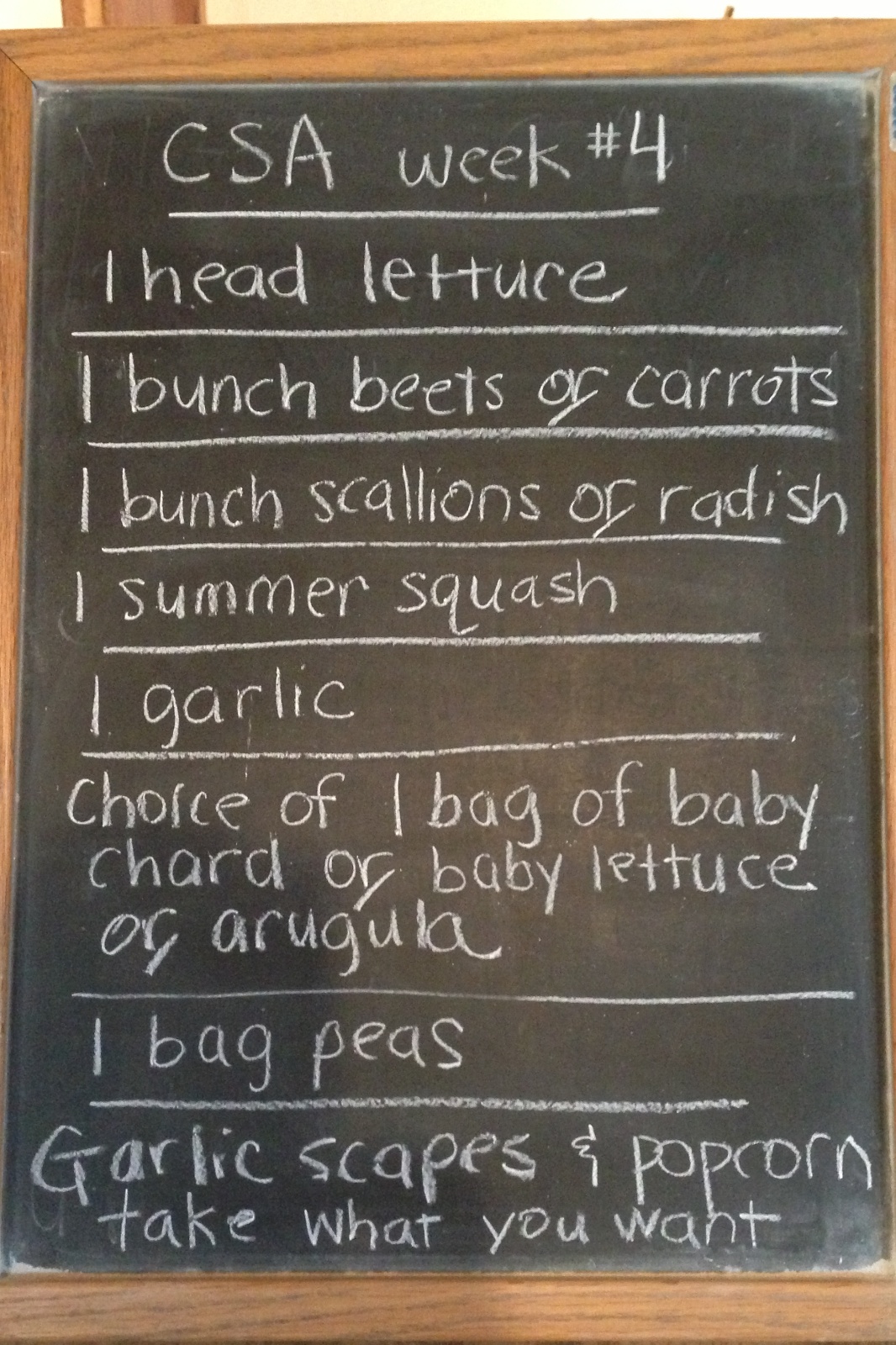 I selected:
lettuce carrots scallions zucchini garlic baby chard peas
All prepped: The lettuce, plus the remainder of the lettuce from last week made 3 salads, washed, spun dry and vacuum sealed in jars. I stemmed and cleaned the baby chard. Trimmed the greens from the carrots and washed. Trimmed the stalk from the garlic and washed. Washed and put the zucchini in a zip-lock bag. Trimmed and bagged the scallions. And shelled the peas.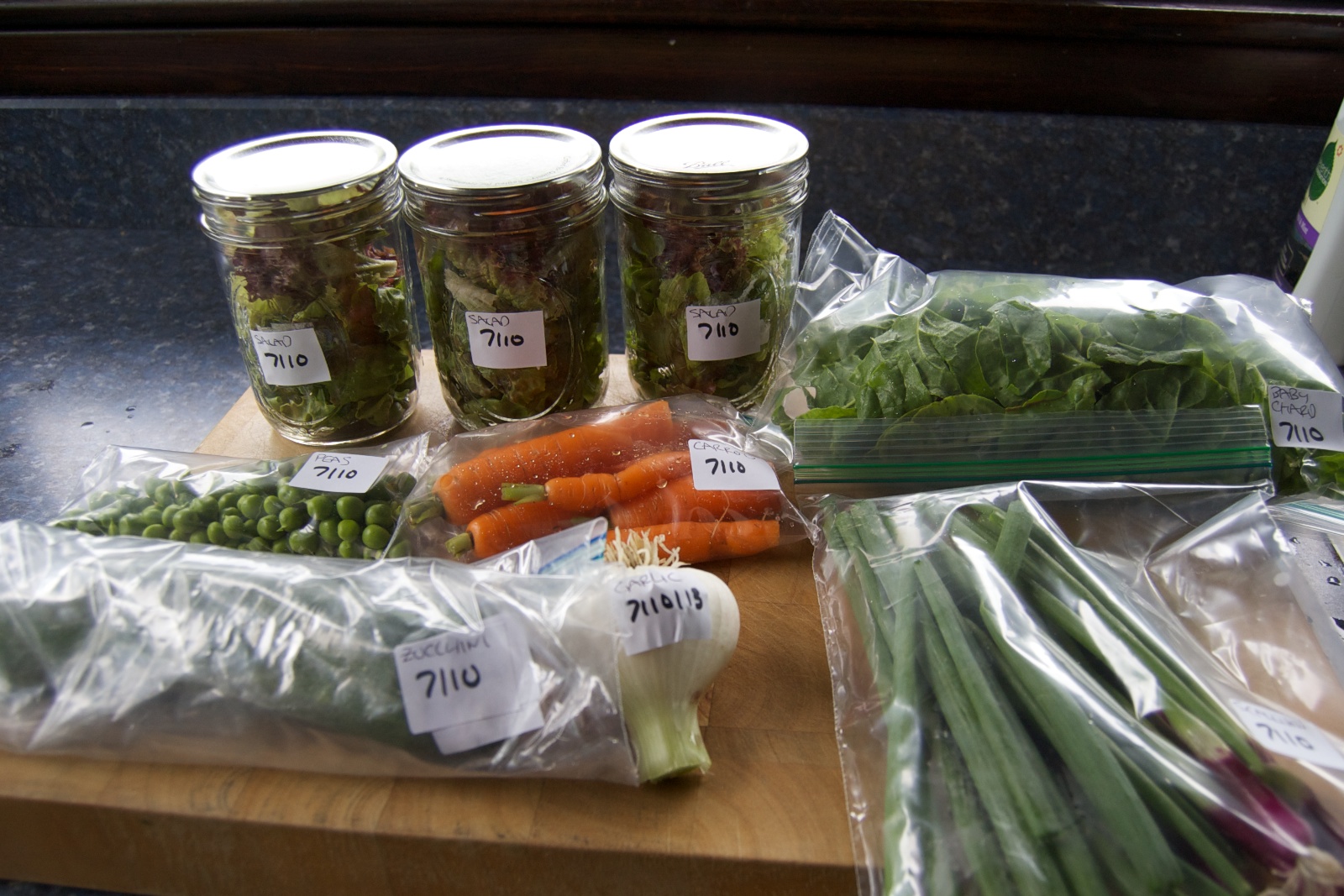 Shortly thereafter I decided to vacuum seal the peas in a jar to keep them fresher.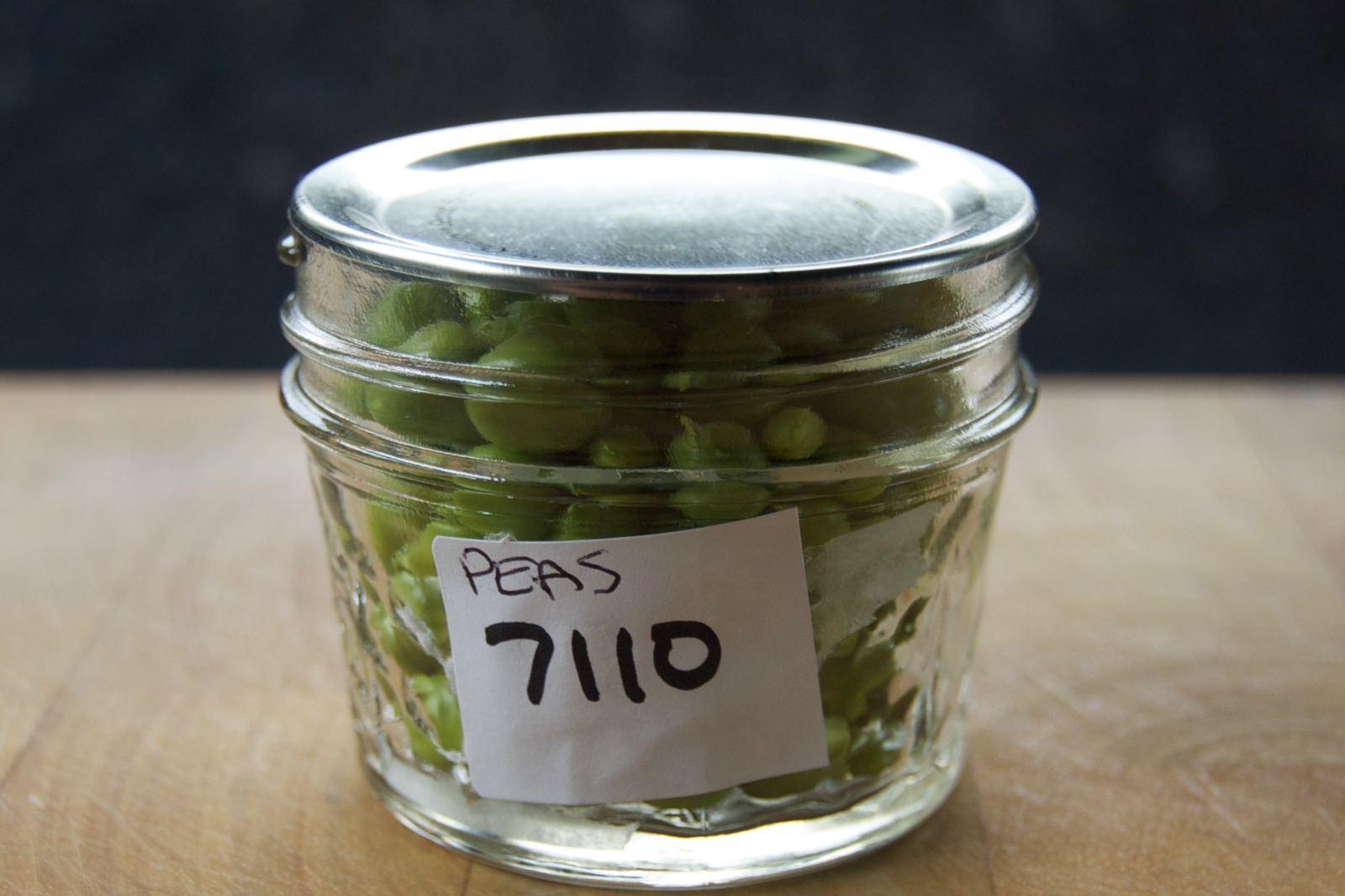 I used 2 of the carrots to make salad veggies, and the lettuce to make salad.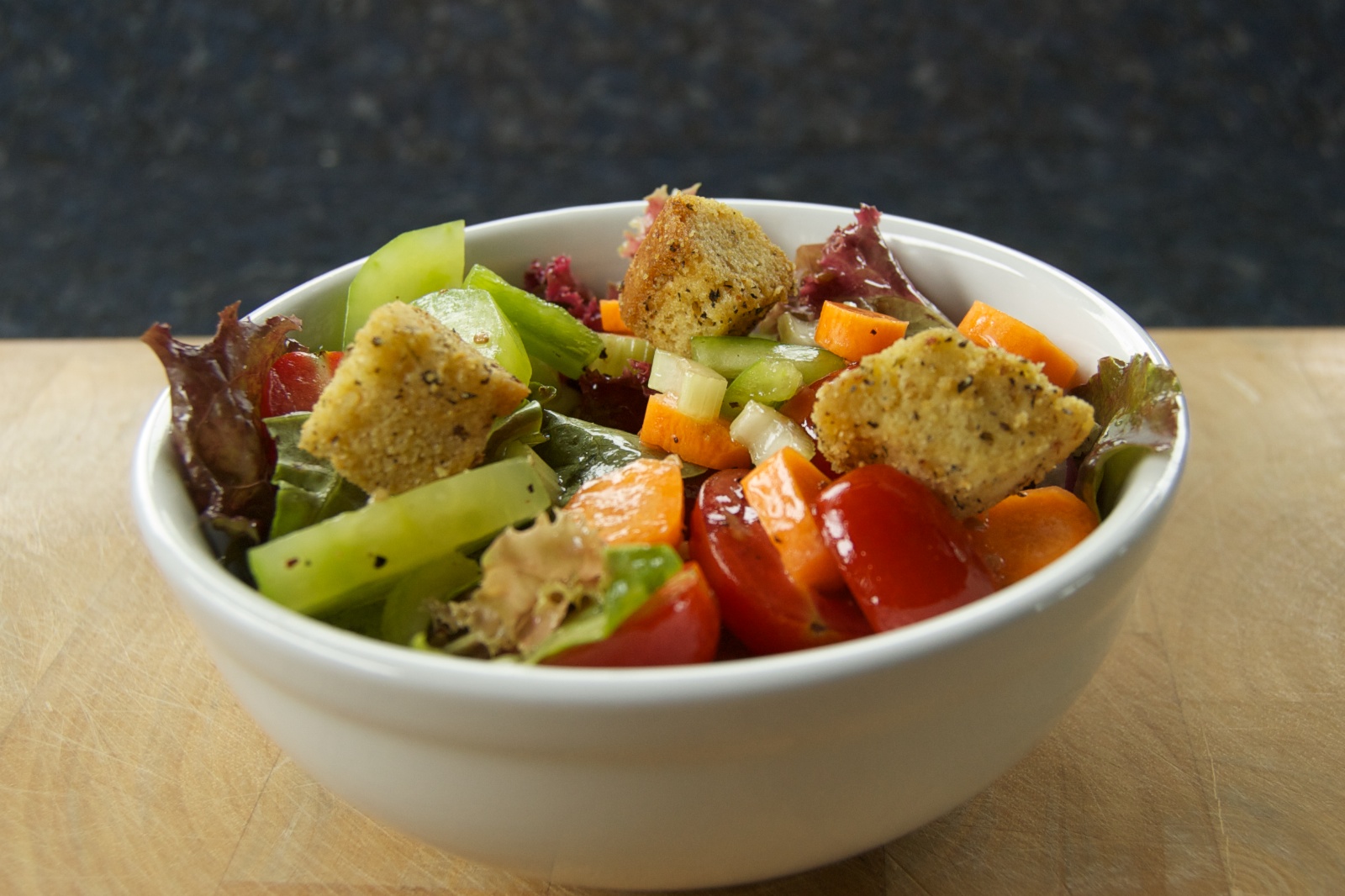 I used half of the zucchini to make penne with meat sauce and zucchini.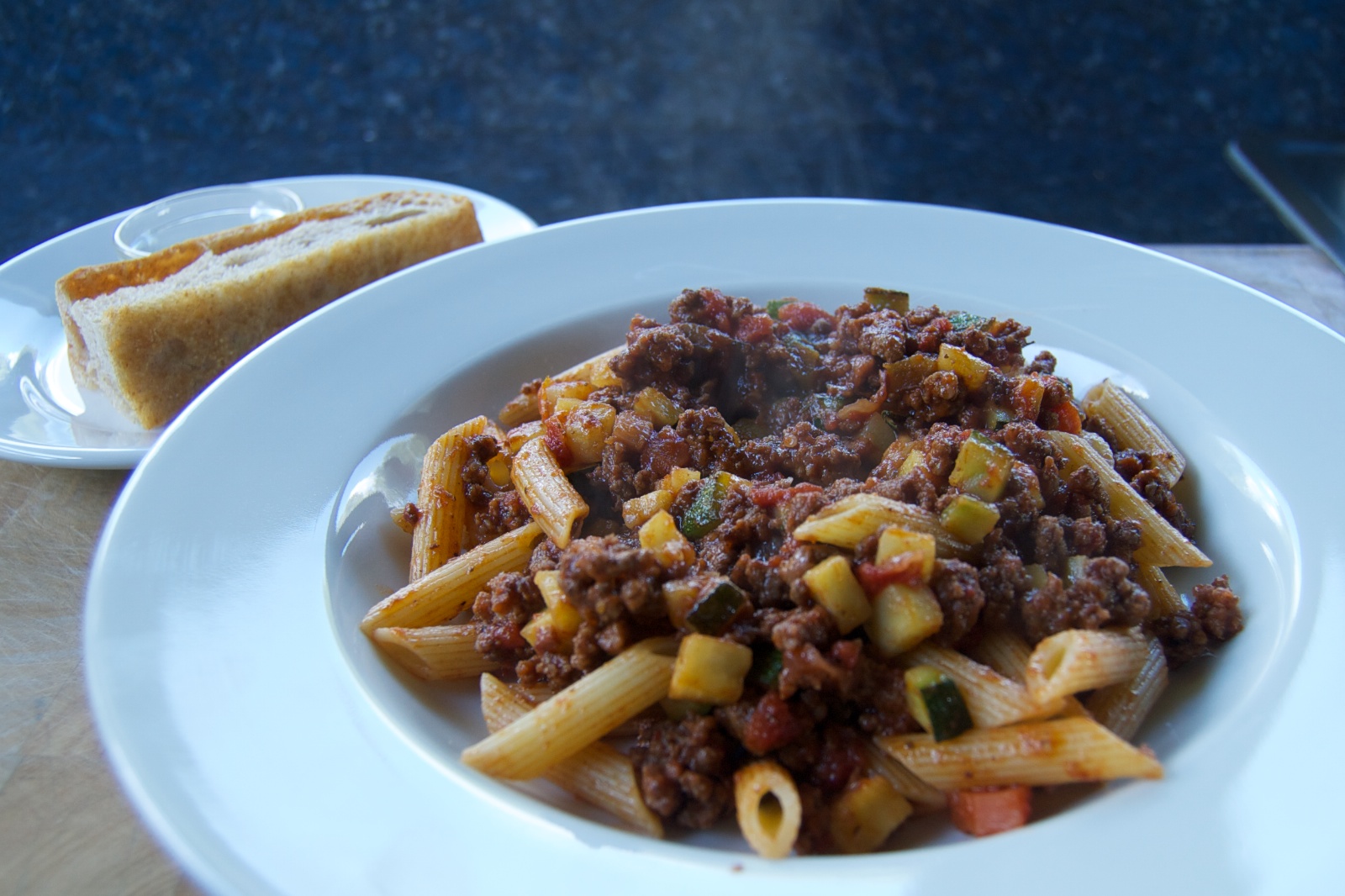 And the other half to make fried zucchini.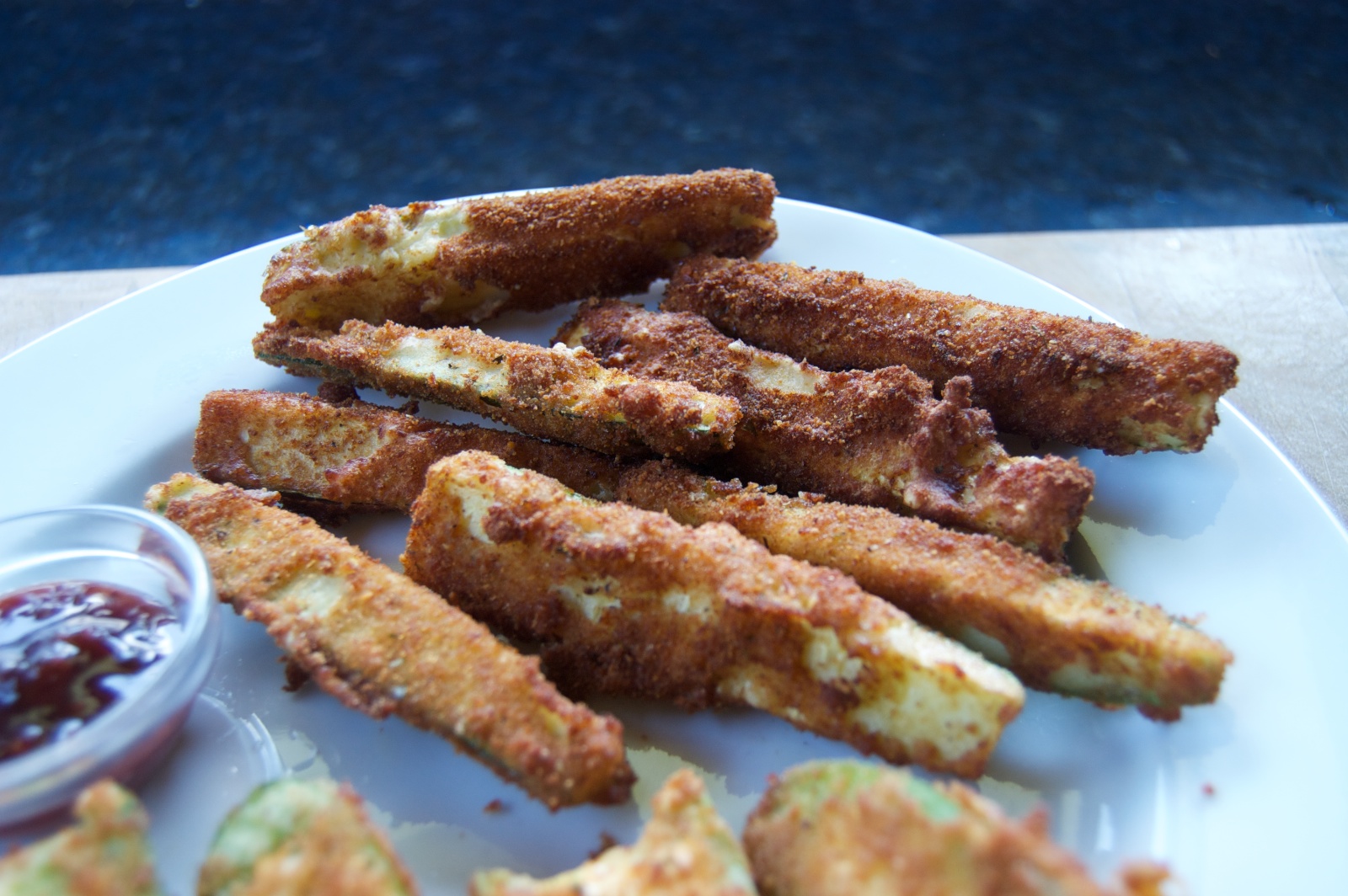 Previous week: CSA Week #4 Next week: CSA Week #6