Thin crust pizza #4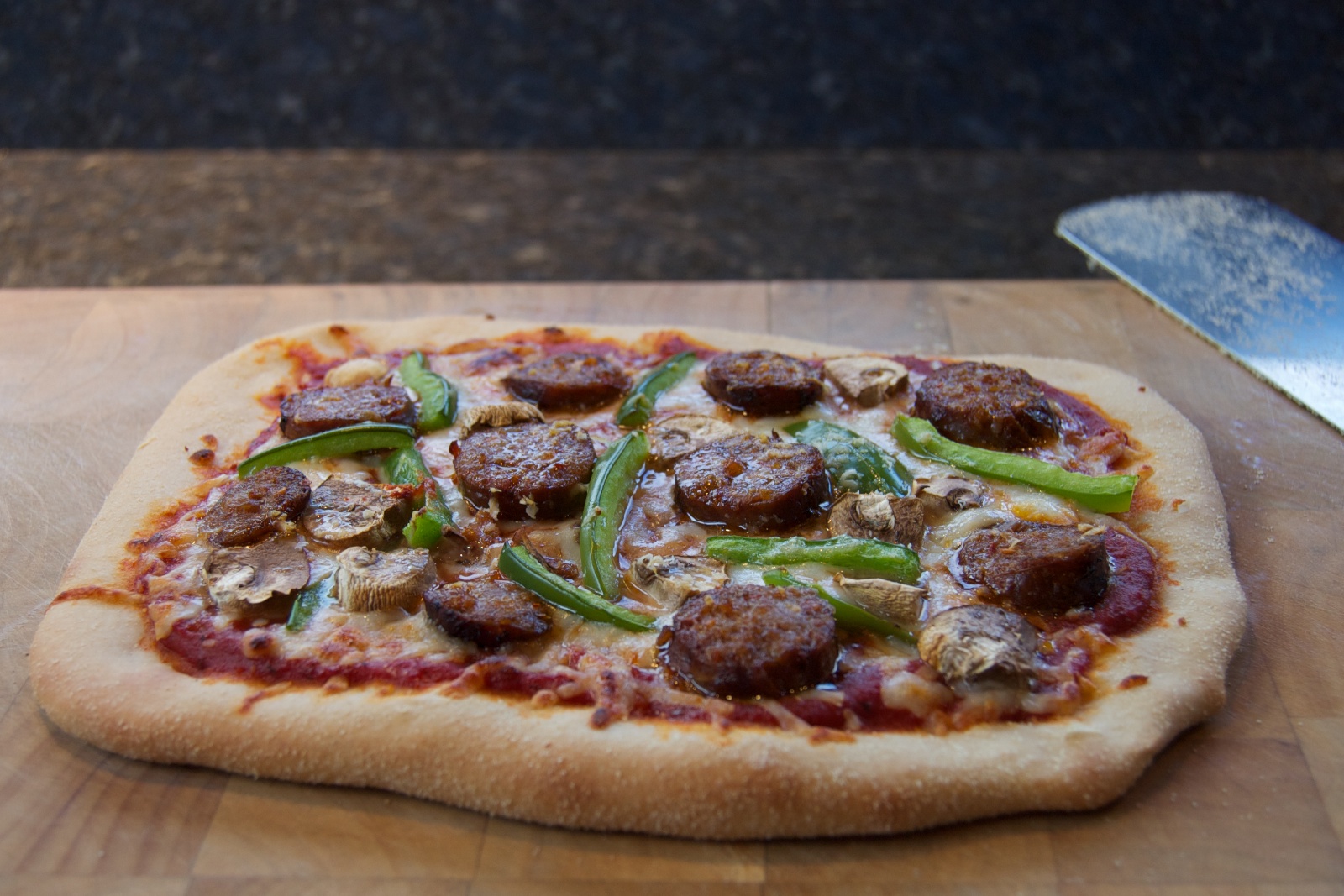 It's getting pretty good now. Not perfect yet, but getting there!
The previous version of this recipe was thin crust pizza #3 . I think #5 will be mostly this recipe, but going back to the pizza stone I used in #3.
Pizza Dough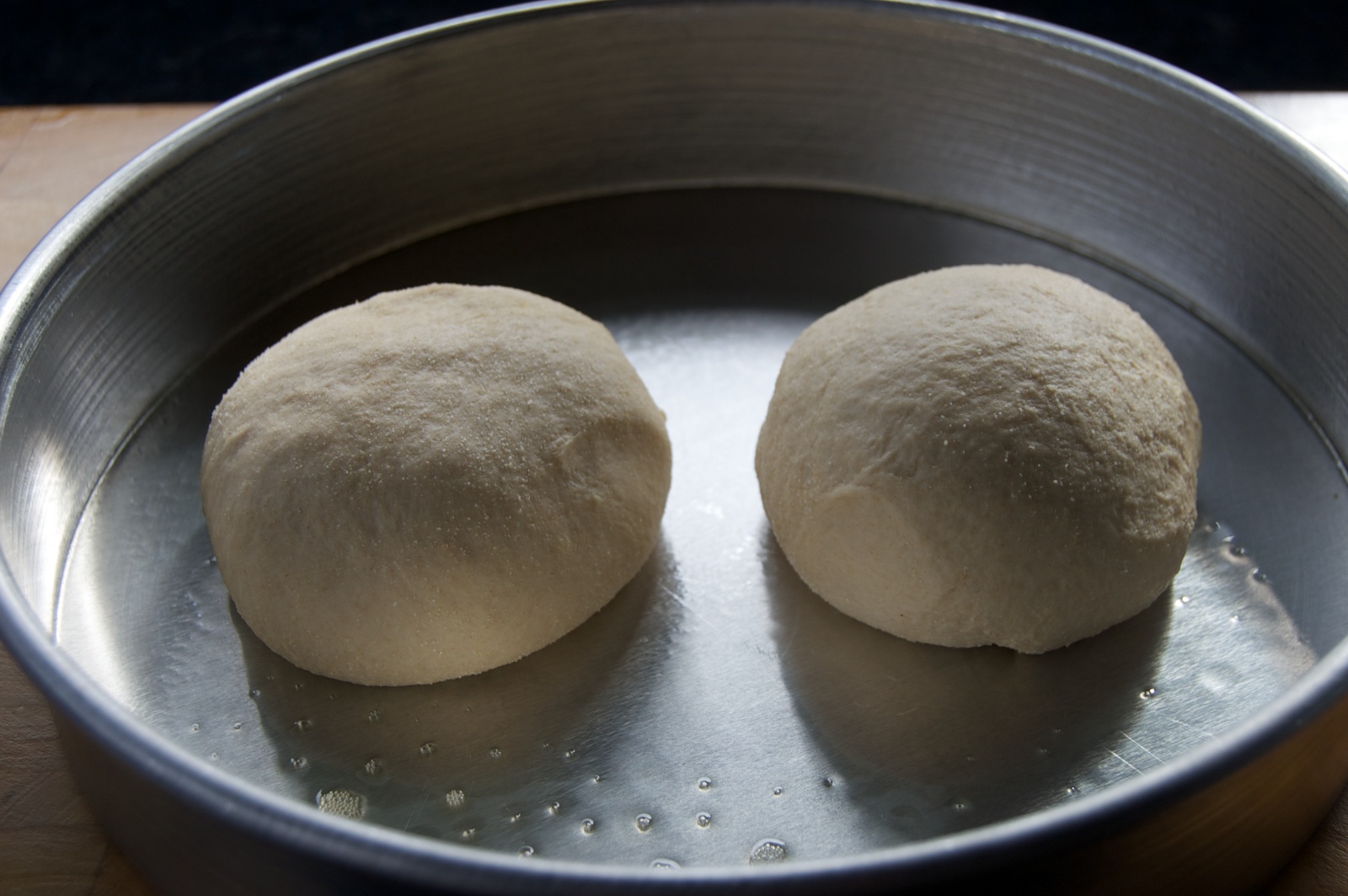 Refrigerate the dough for at least 4 hours or overnight.
Preheat the oven to 475°F.
I made two pizzas, since it's not really much more work to make two, and they freeze well. I included:
pizza dough (9 oz. per pizza) pizza sauce (about 5 oz. per pizza) mozzarella cheese, shredded spicy Italian sausage, sliced (pre-cooked, 1 per pizza) green pepper, sliced mushrooms, sliced Parmesano Reggiano cheese, microplaned
I have yet to make a perfectly round pizza crust and I can't throw it in the air, but these wanted to be rectangles so I went with that.
I have a pizza stone, but my getting the pizza from the peel onto the stone is a hit-or-miss affair, so I just made these on sheet pans dusted with semolina flour. The crust doesn't get as crispy with the sheet pan, so I think I'll have do some more experimenting.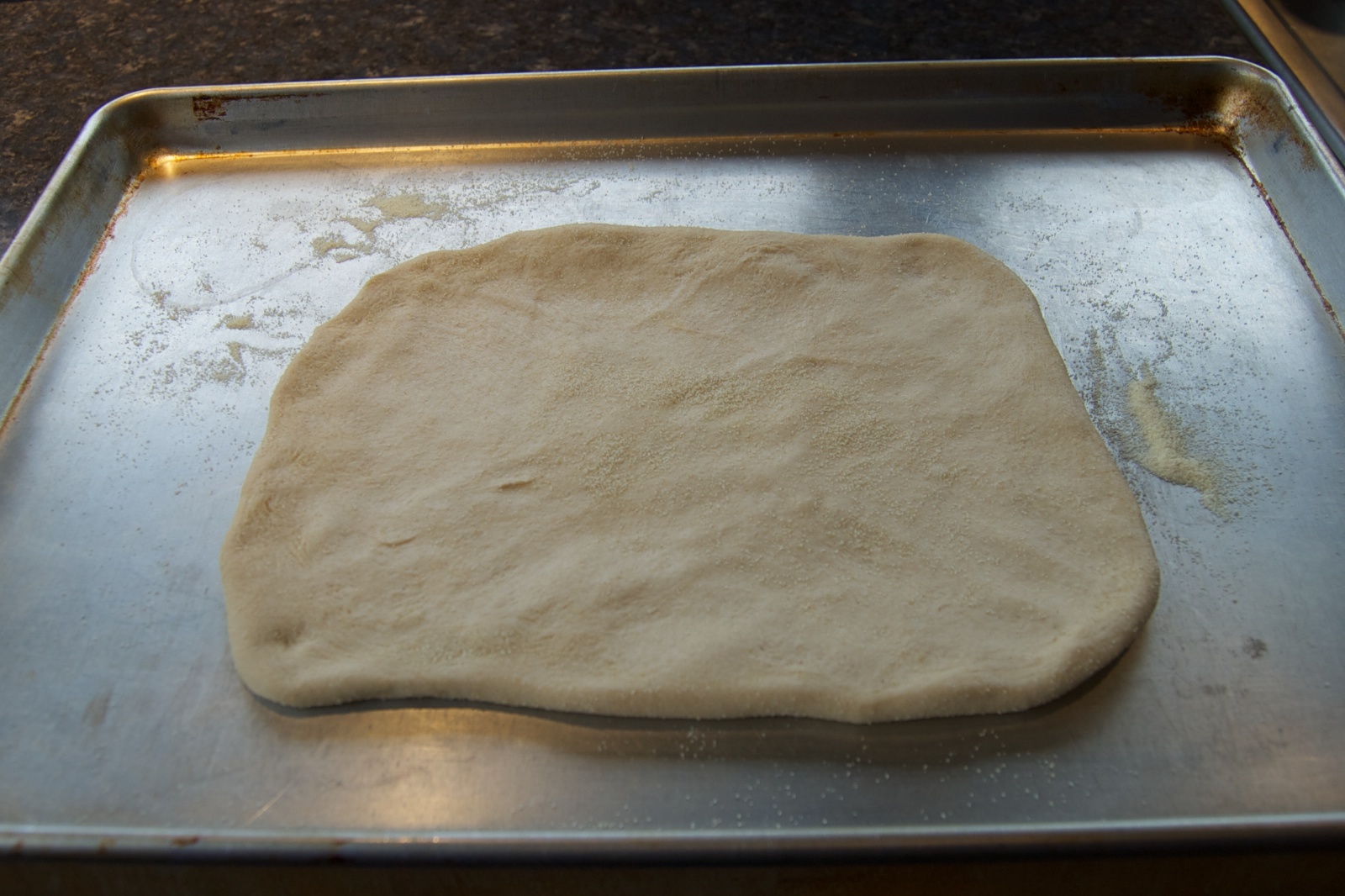 Here it is, ready to go into the oven for 12 minutes at 475°F. I think I'll up the temperature to 500°F next time; it certainly works better, but my oven kind of smells like it's going to catch on fire when I cook for any length of time at 500°F! The crust was definitely better on the pizza stone at 500°F so I guess I'll just have to master the peel.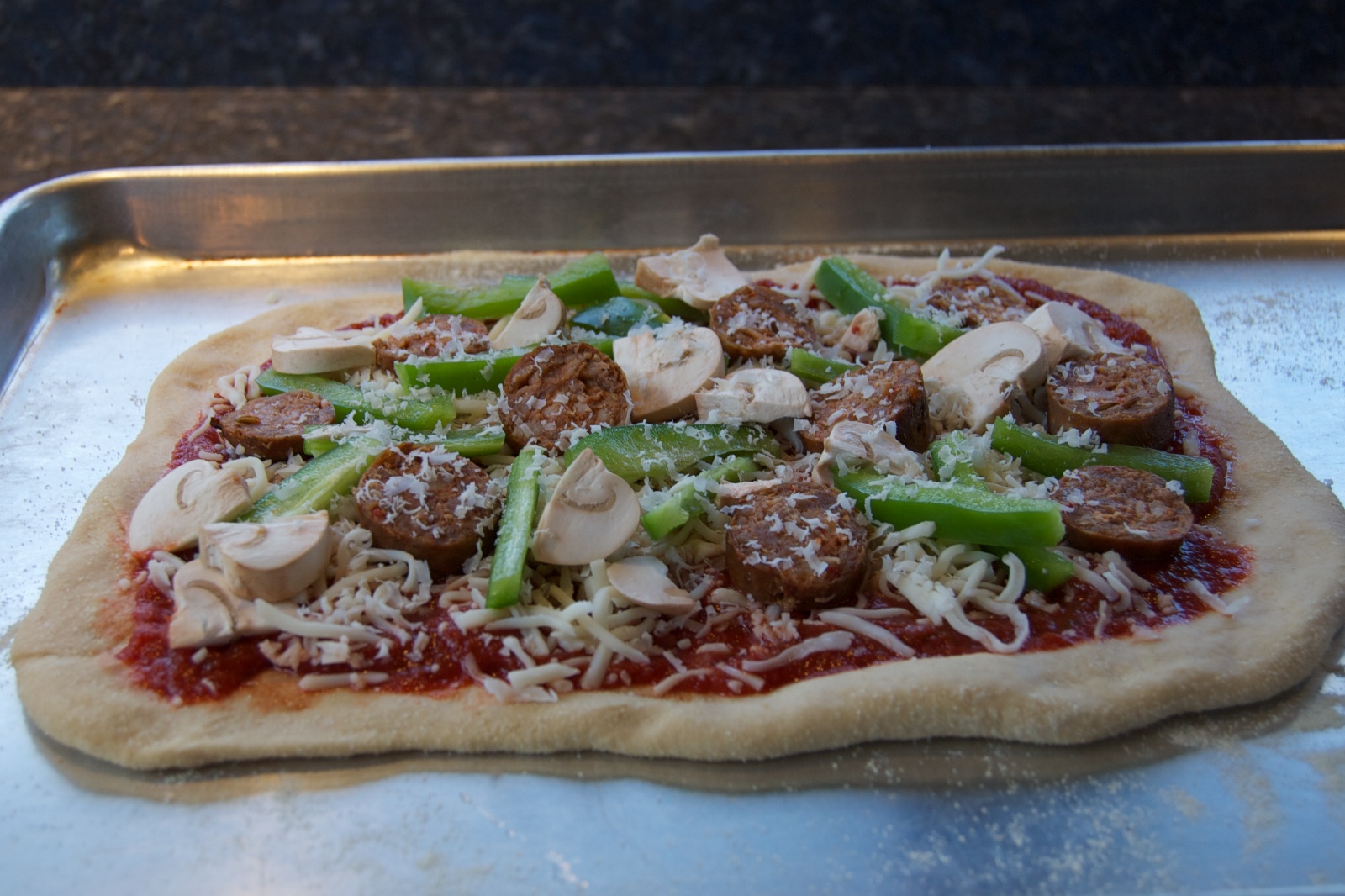 And done! It was good. Serves 2.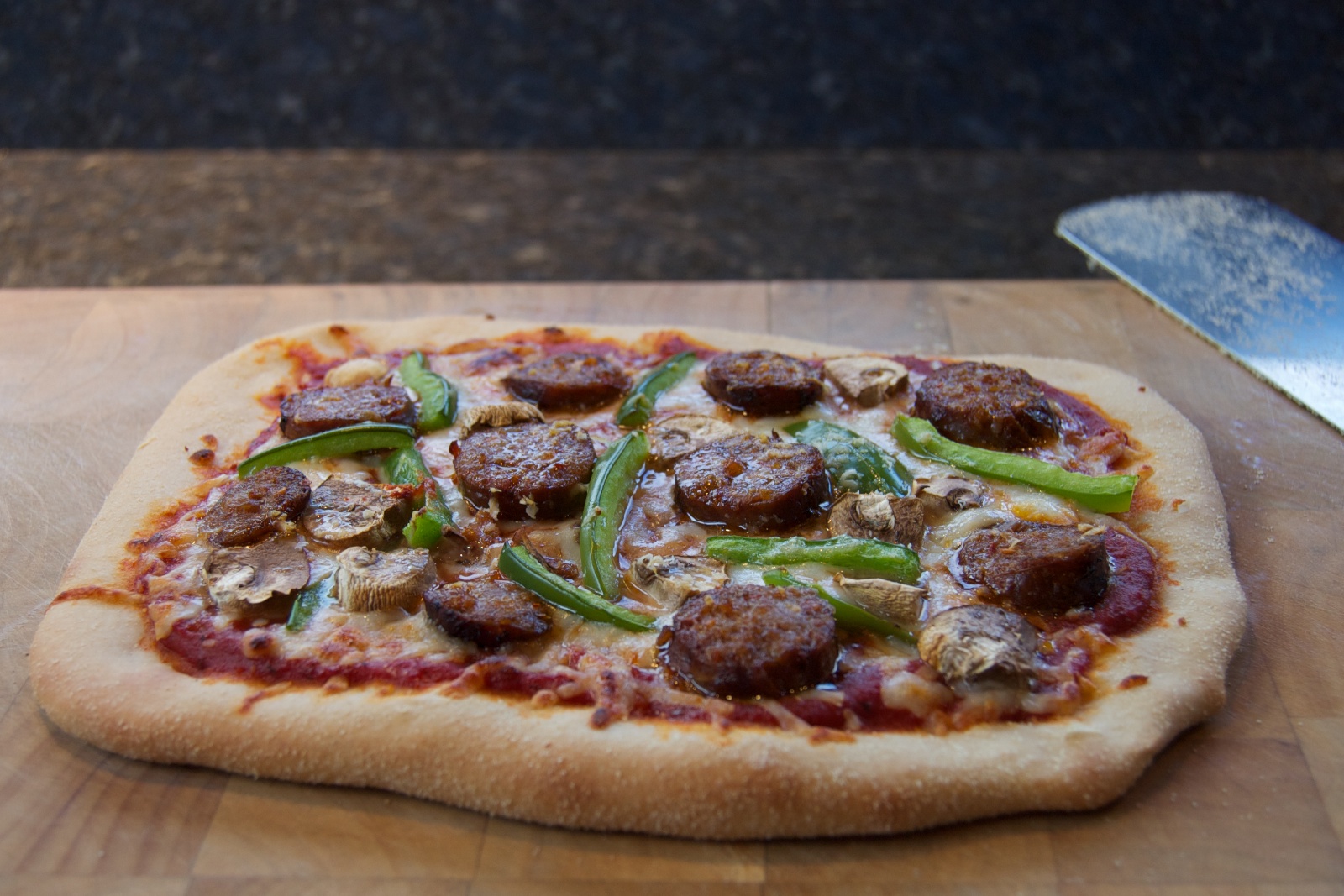 One serving.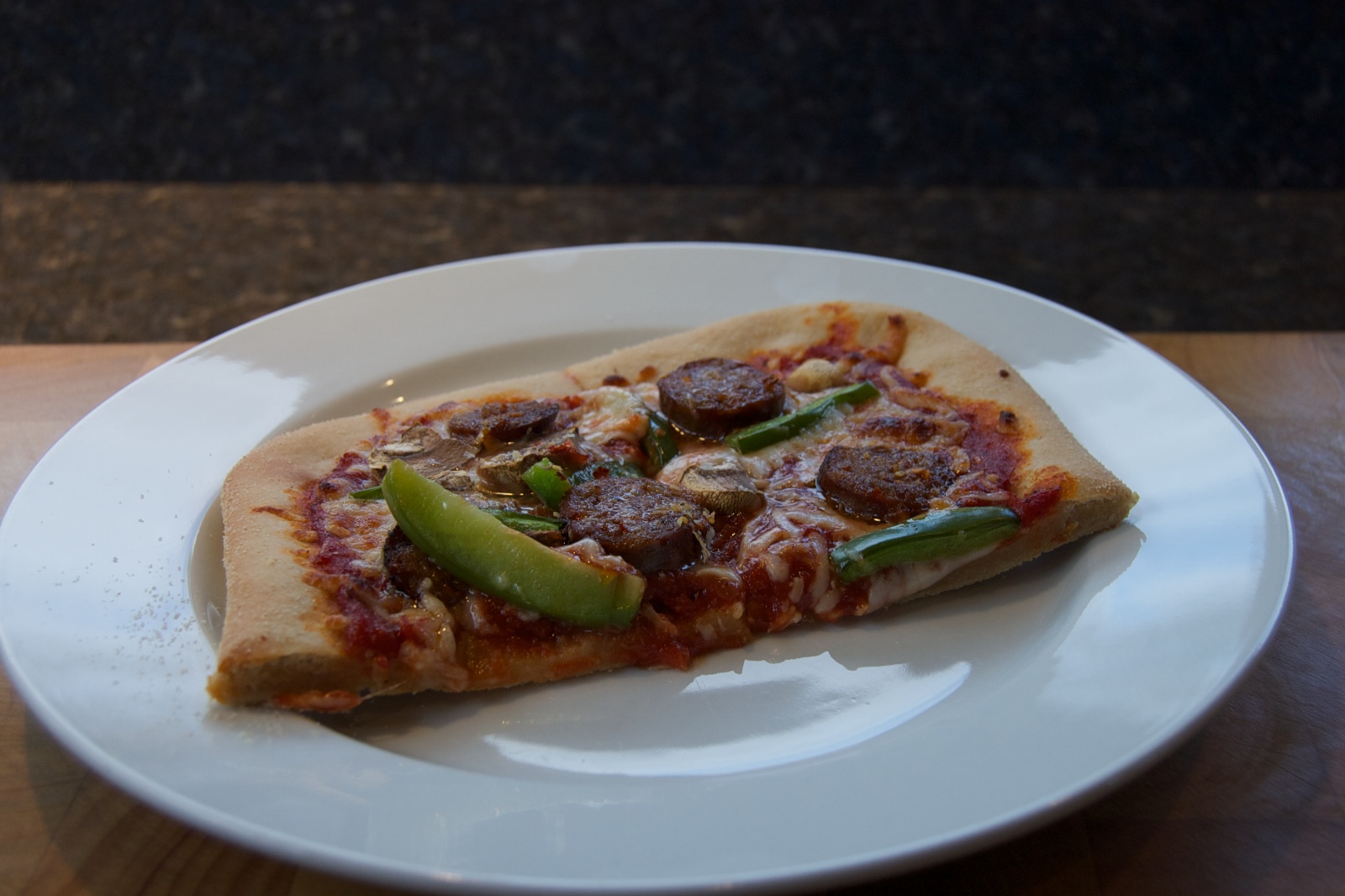 The rest vacuum sealed and frozen.