Thin-crust pizza #3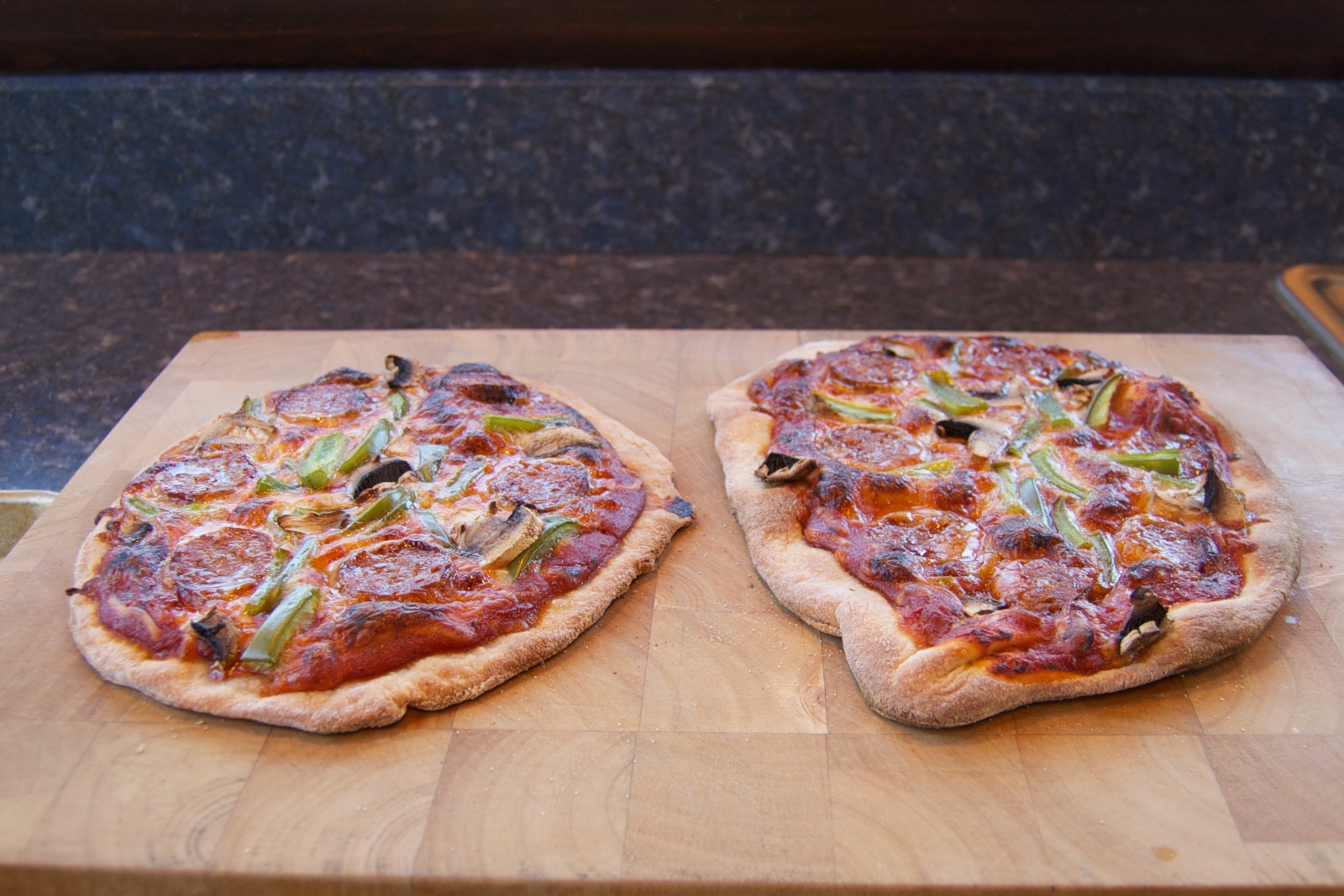 I think I'm finally getting the hang of making pizza! This was delicious! It's two Italian sausage, green pepper and mushroom pizzas, and I had half of one for dinner.
I have an updated recipe at Thin crust pizza #4 . It's not strictly better than this one, though I prefer the 9 oz. of dough per serving in that version better.
My crusts are definitely getting rounder, though they became a little oblong getting them onto the pizza stone. I made this batch of pizza dough ahead of time and froze it in 6.0 oz. servings. I'm now forming them by hand, though when I first started out I did use a rolling pin. I'm still not throwing them in the air.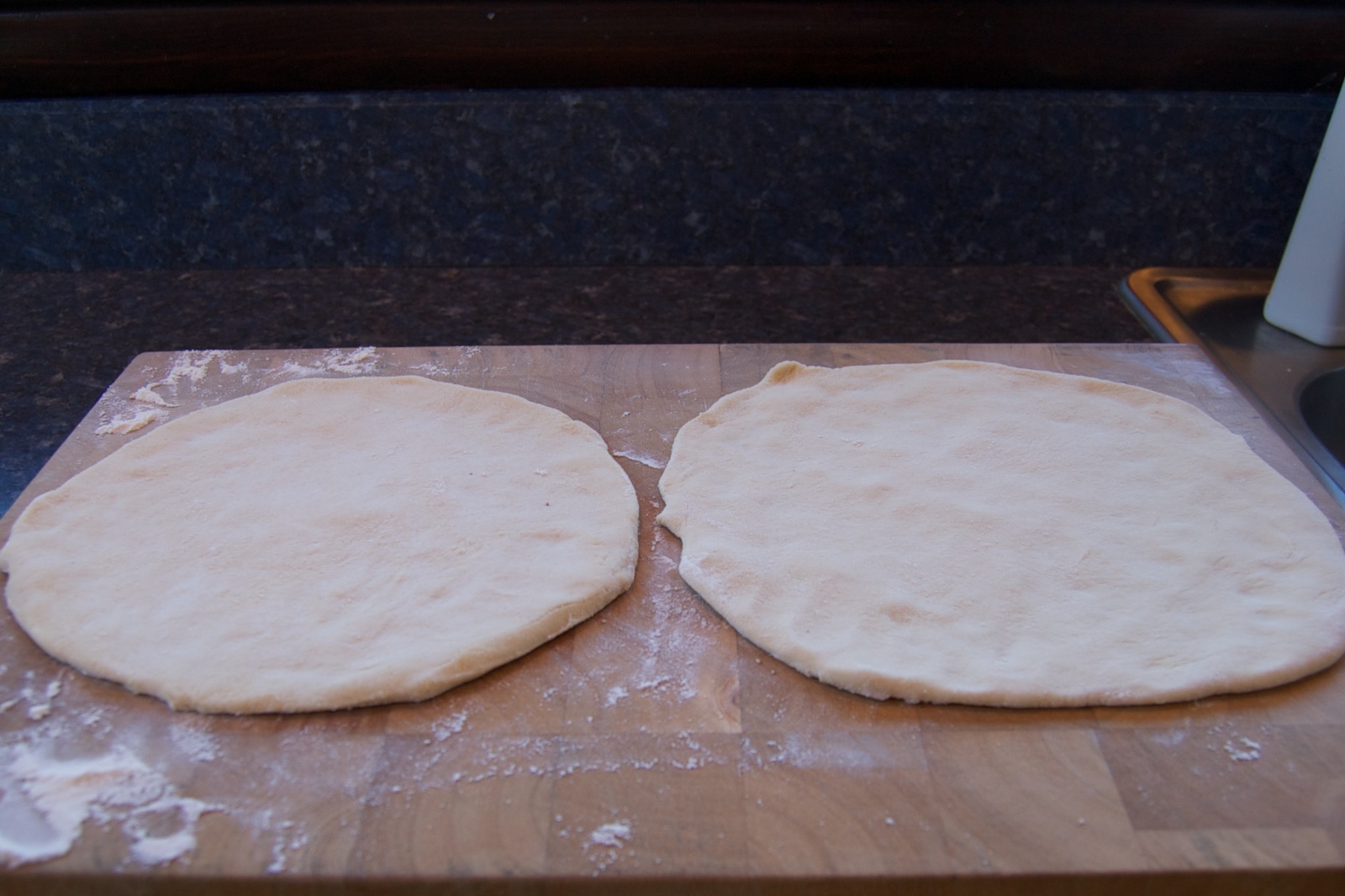 Here are my toppings. I pre-cook the Italian sausage, which I also use for spaghetti with Italian sausage .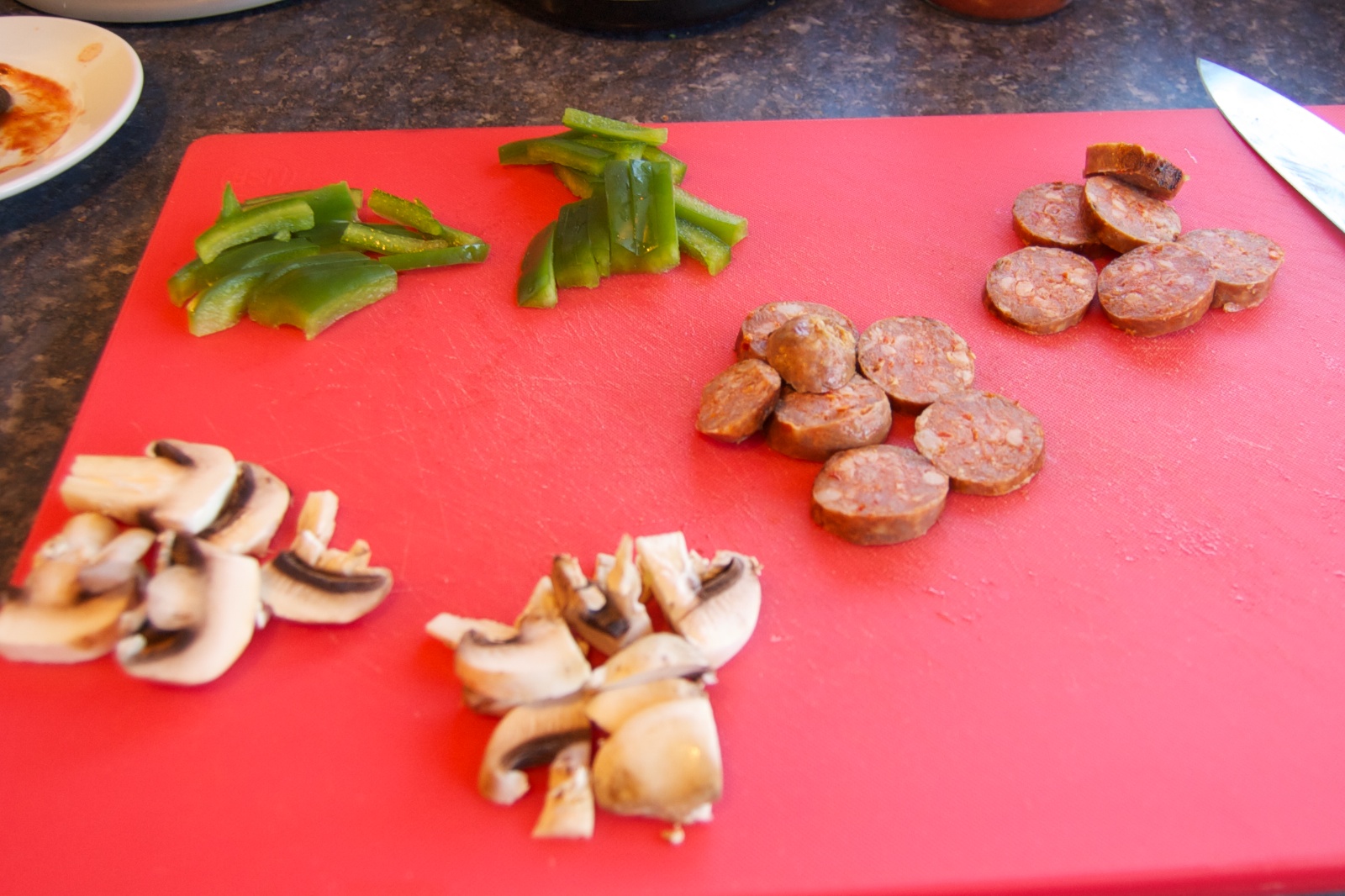 I often make my own pizza sauce but in this case I just used sauce from a jar.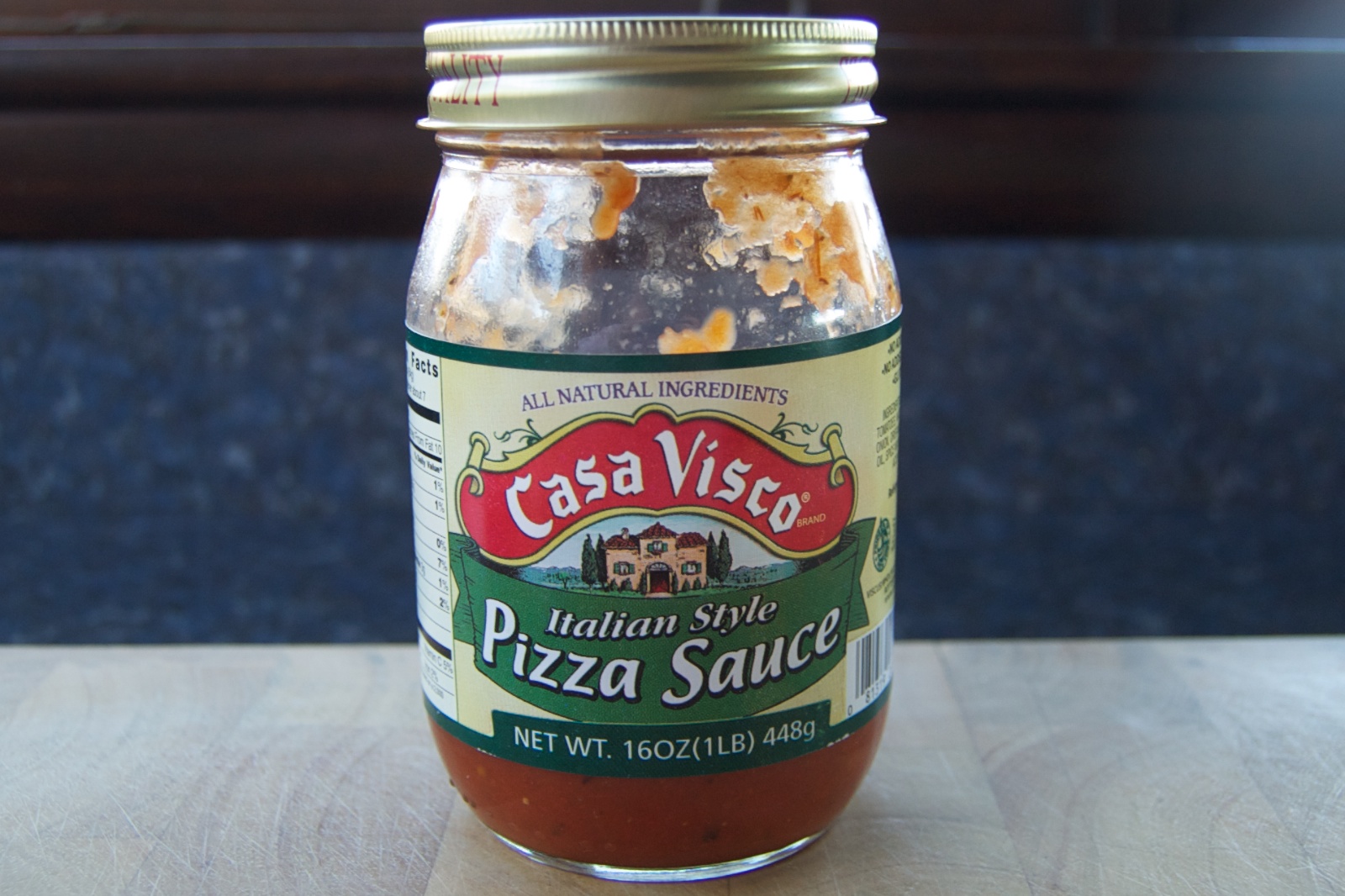 Preheat the oven to 500°F with a pizza stone on the lowest rack. I preheat for about 30 minutes to make sure the pizza stone is good and hot.
Here are my prepared pizzas. The layers are dough, sauce, red pepper flakes, mozzarella cheese then toppings.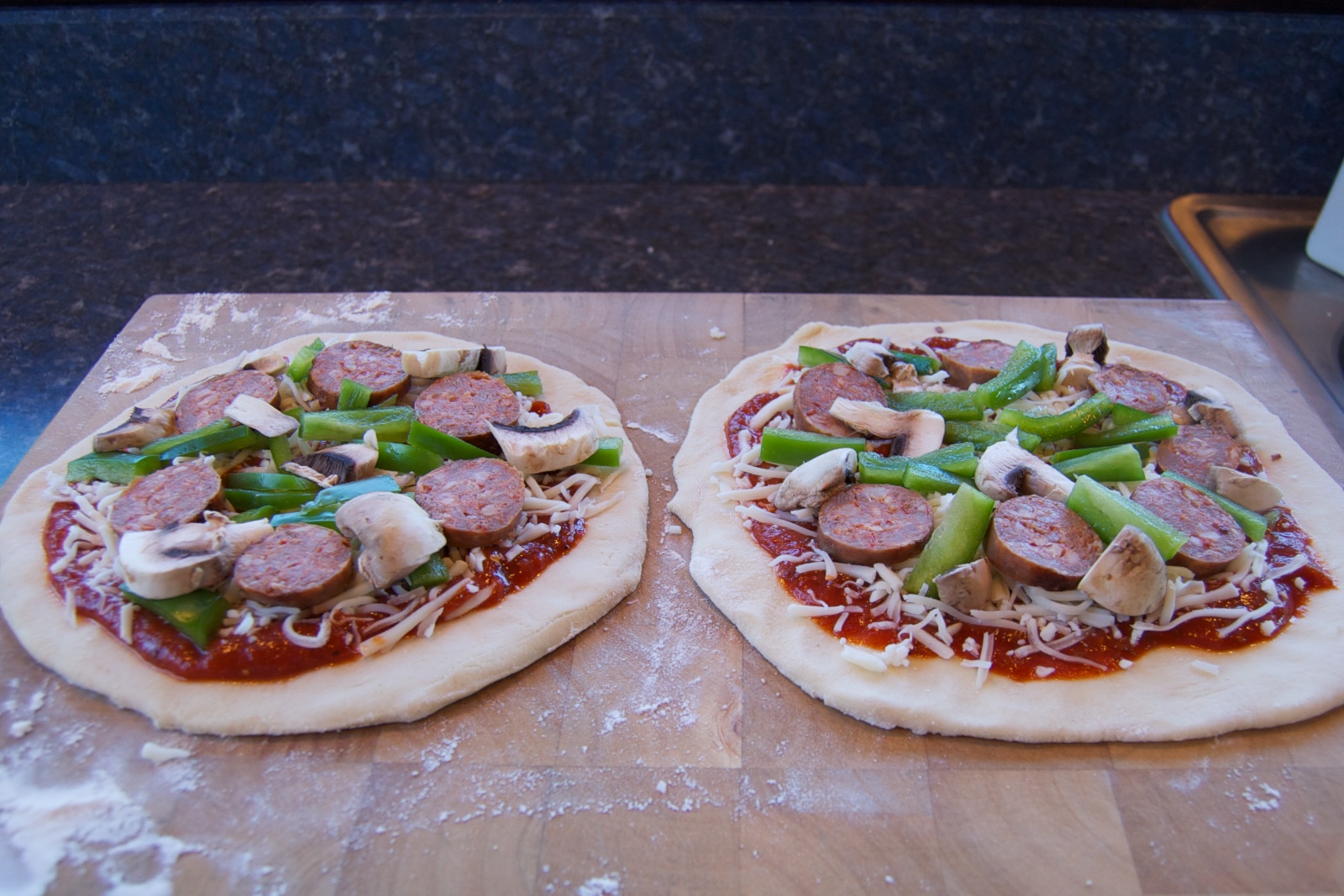 Put a good amount of semolina flour on a peel and slide each pizza onto the pizza stone. Cook for 15 minutes.
I ate half of one pizza for dinner.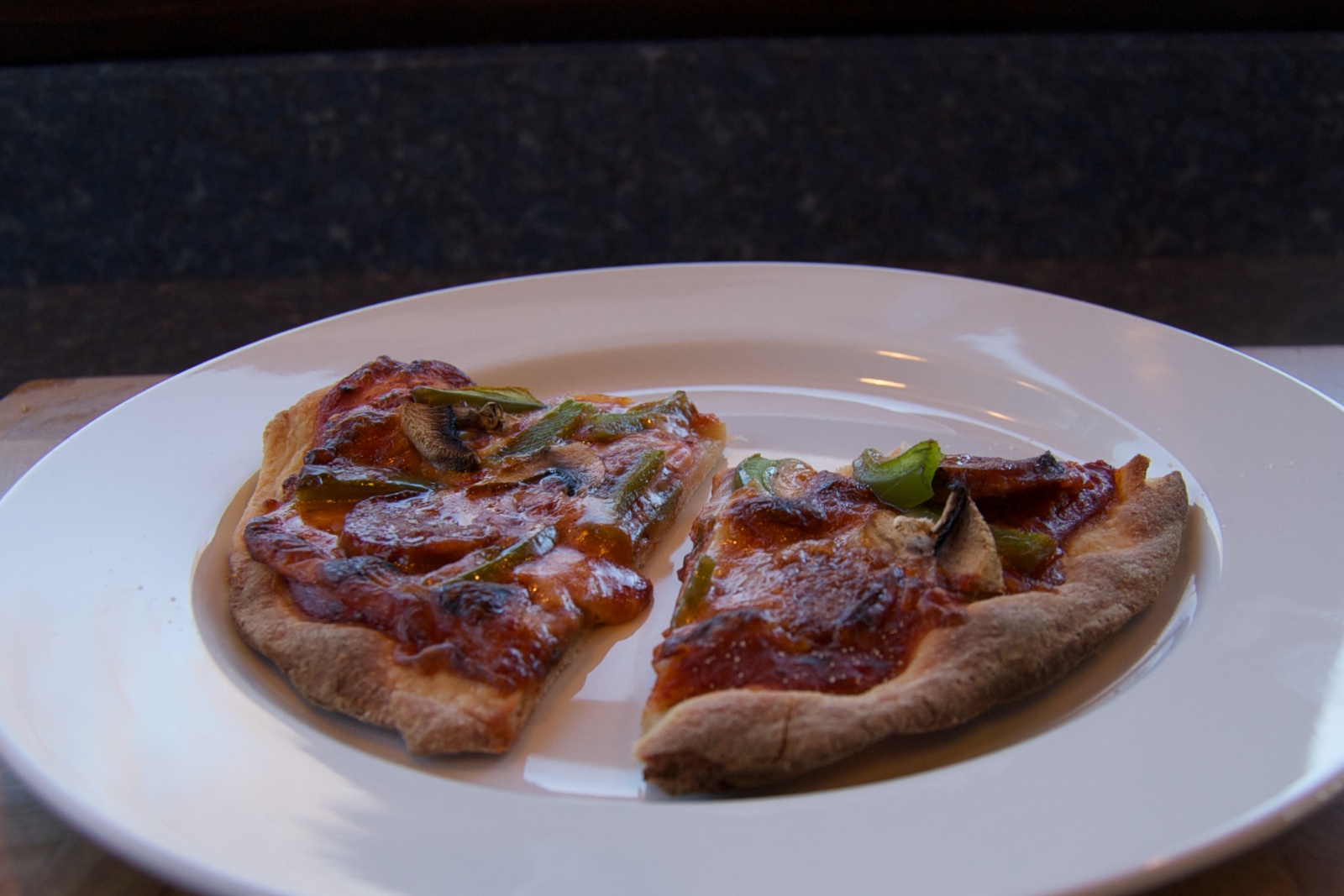 The rest I vacuum sealed and froze.