Spaghetti and meatballs or Italian sausage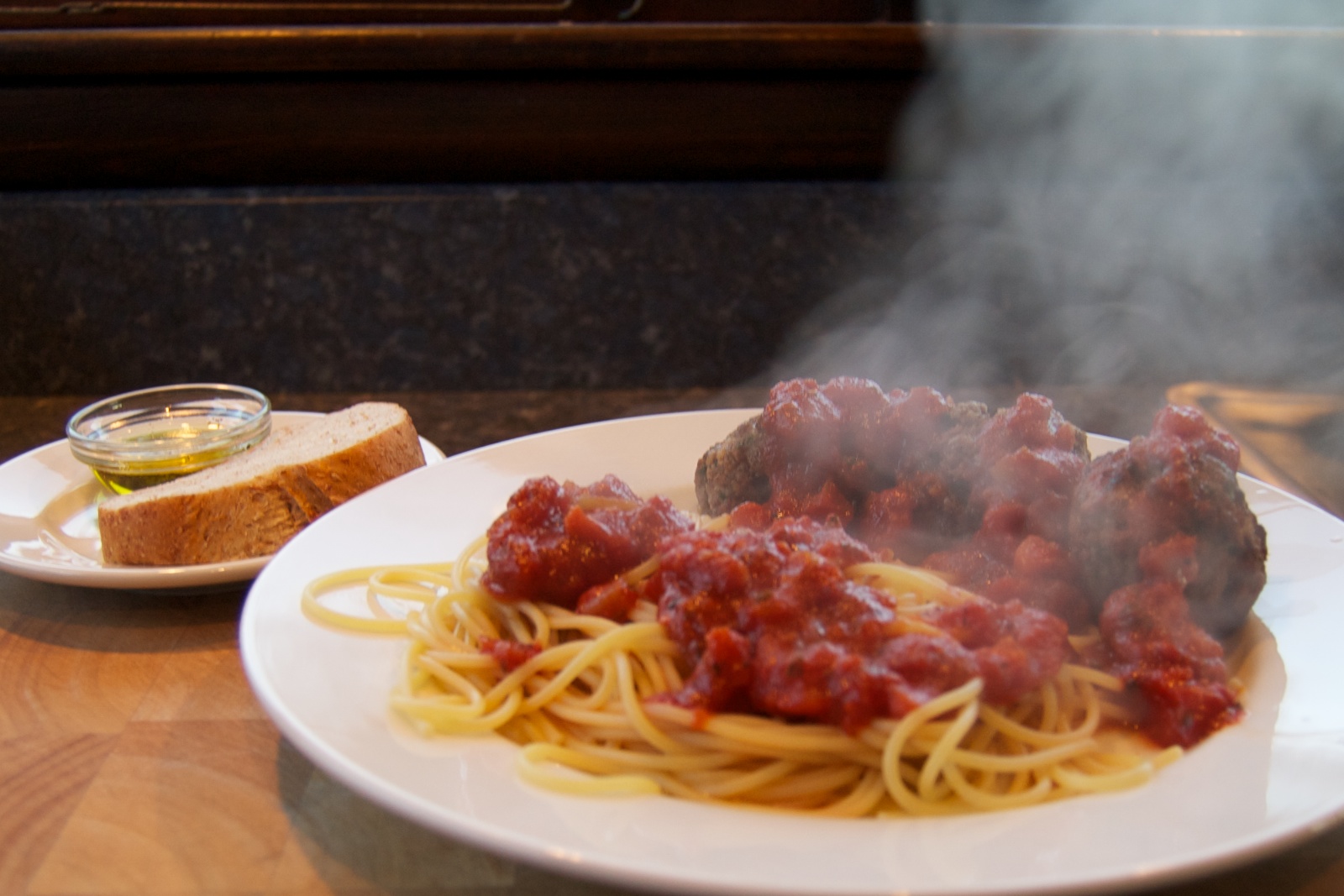 I make a large batch of homemade pasta sauce , then divide it into 6 oz. servings, vacuum seal and freeze them. I usually defrost the sauce and the meat in their vacuum sealed bags, in cold water, for an hour or two until defrosted. At the same time I usually grab a slice of frozen wheat Italian bread, wrap it and plastic wrap, and let it defrost at room temperature.
I pre-cook homemade meatballs freeze them 2 or 3 to a package, then vacuum seal them. Vacuum sealed meatballs can go directly into the 140°F sous vide frozen for 45 minutes, or defrosted for less, probably about 30 minutes. I also pre-cook a whole package (sometimes two) of spicy Italian sausage and individually vacuum seal and freeze them. A defrosted Italian sausage can be reheated in the microwave in 30 seconds.
Bring a pot of water to a boil. Add salt. Measure 2.0 oz. dry pasta and cook according to package directions. For my Barilla spaghetti, that's 9 minutes.
I transfer the defrosted sauce to a bowl, add some seasoning, usually some dried oregano and red pepper flakes, cover, and microwave for 1:20.
If making sausage, microwave that for 0:30.
Drain the pasta then plate it. Add the meat. Add the sauce over everything. Serve.
I don't make any extras or leftovers, since pasta doesn't reheat well. And, if you haven't noticed, I basically don't ever eat leftovers and I cook everything as exactly one serving. No second helpings!
While I do really like garlic bread, I usually just serve the bread with a little condiment bowl of olive oil with salt and pepper.
Here it is with Italian sausage: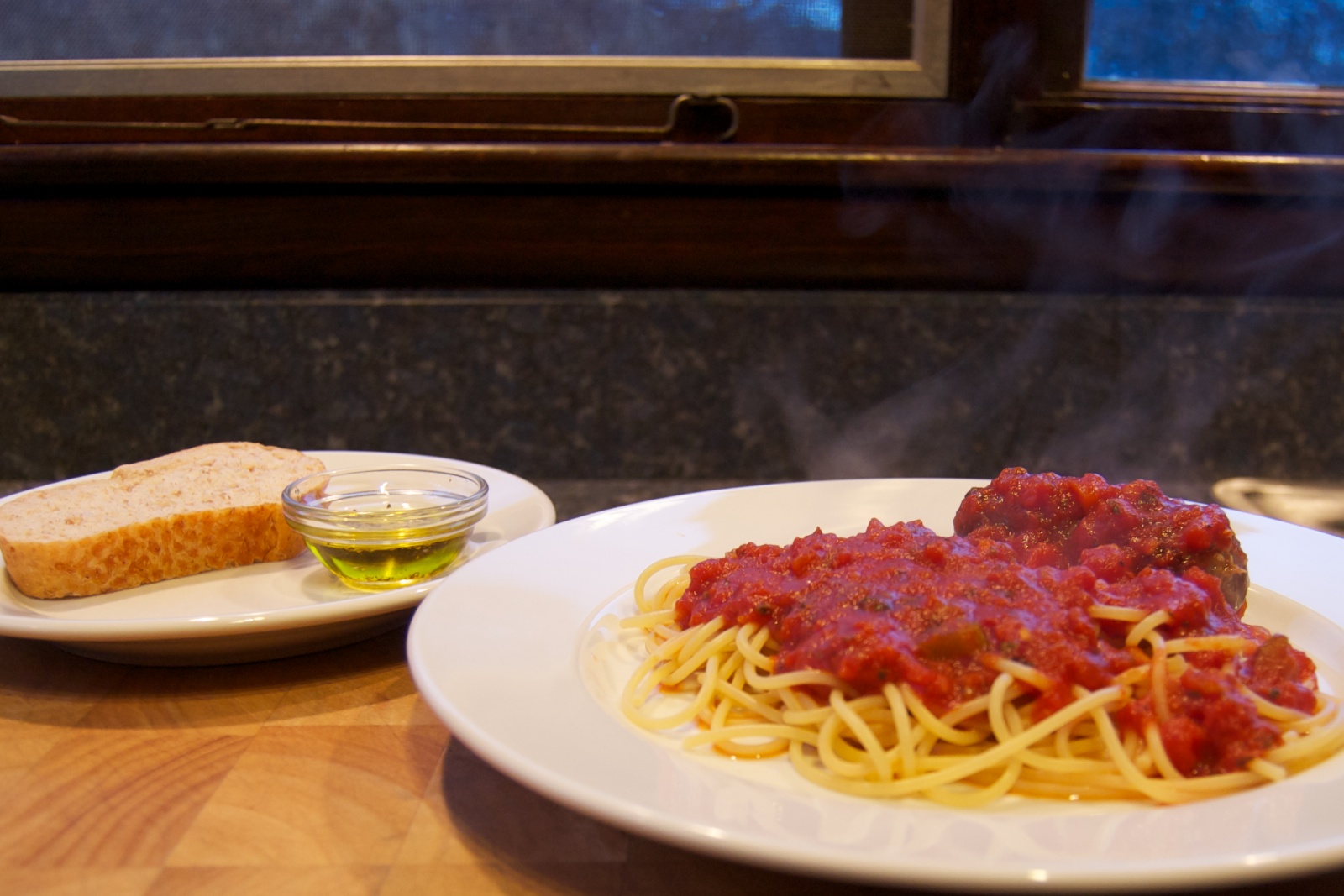 UpdateJanuary 9, 2013: I've determined that it works much better to reheat defrosted pasta sauce in a pan on the stove instead of the microwave. The sauce gets a little liquid-y after defrosting, and the stove works better at evaporating the excess water. It takes less than 5 minutes. Here's my sauce cooking on the induction burner.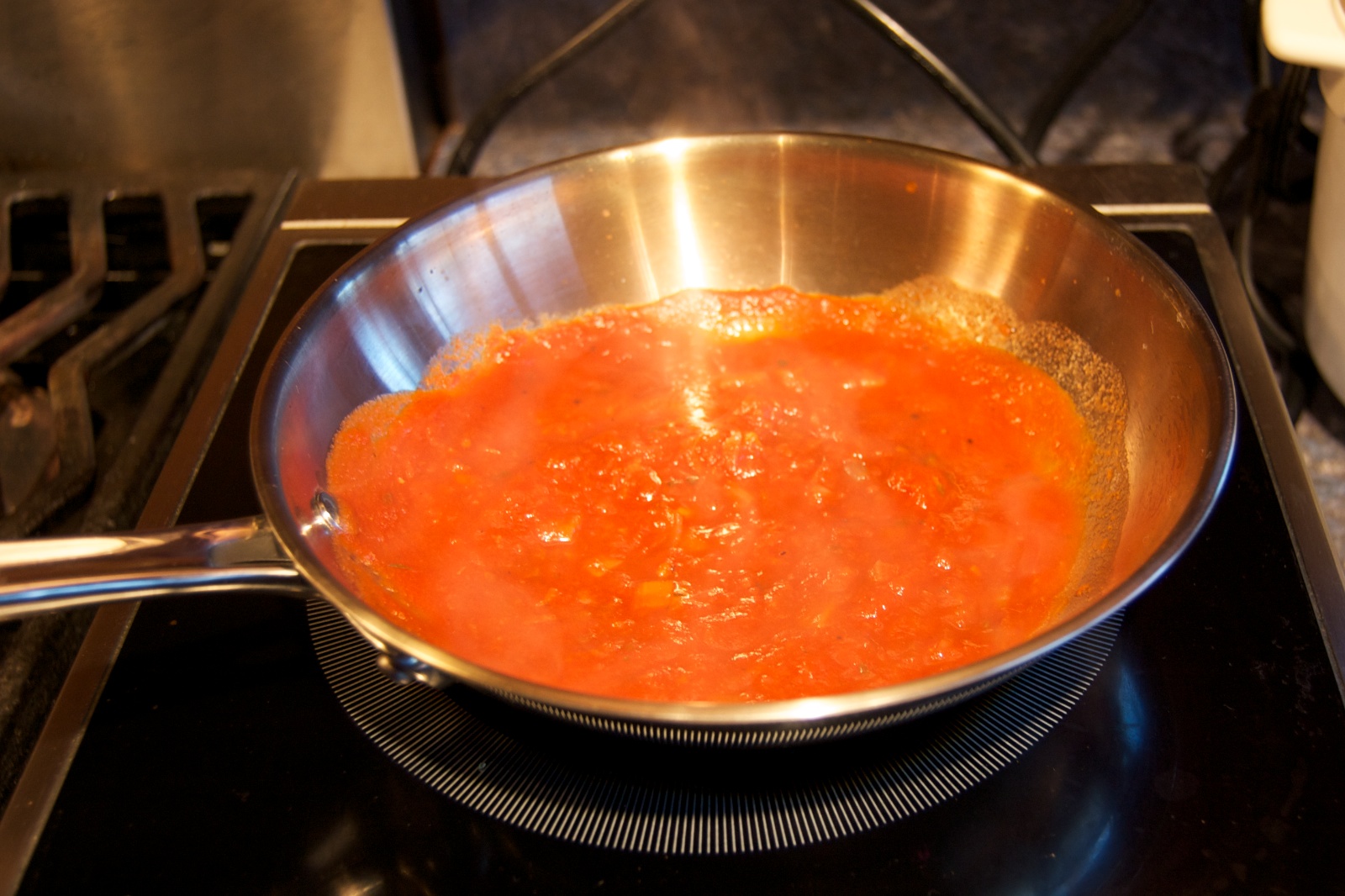 When ready, plate the sausage and spoon a little sauce over it.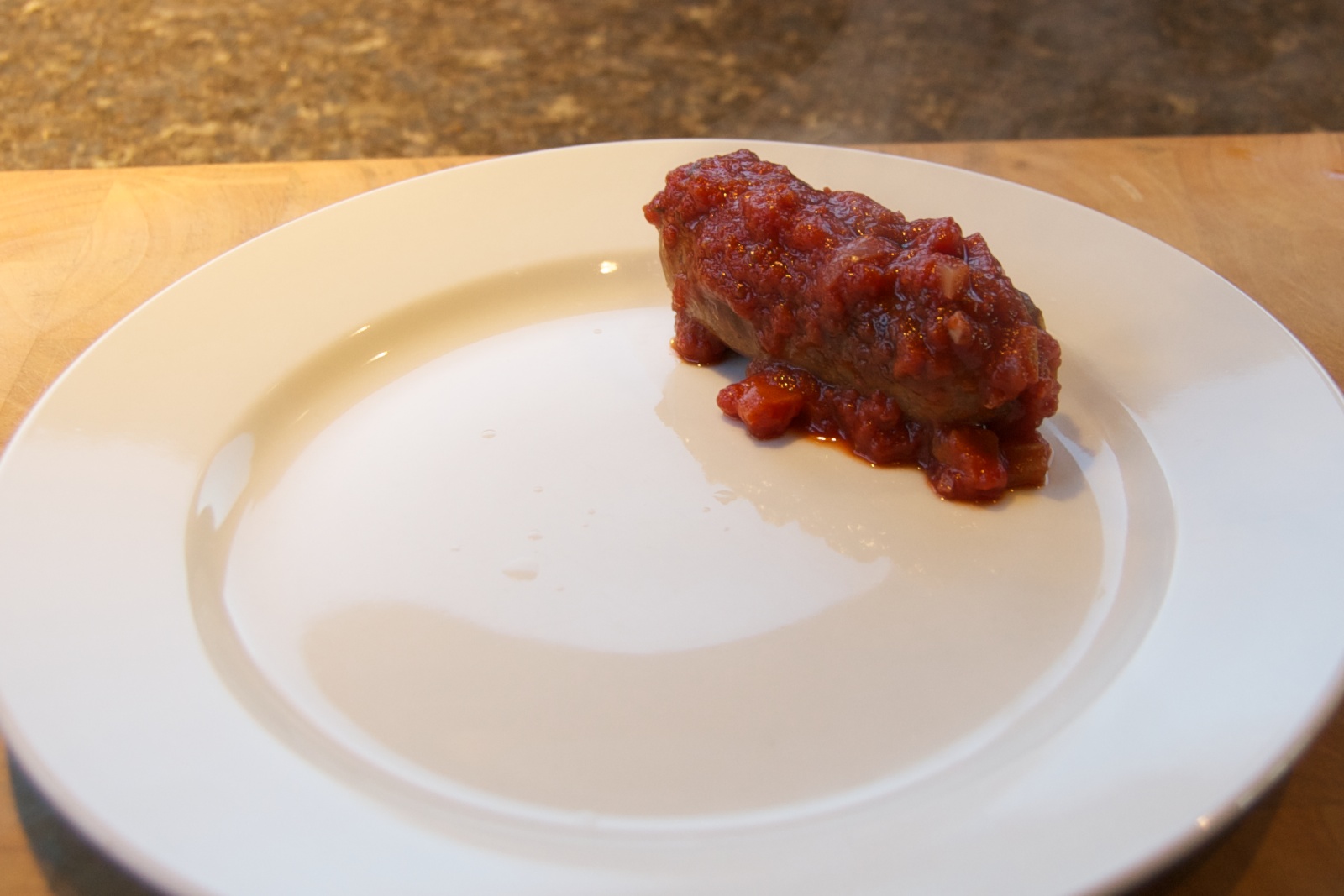 Then mix the drained pasta into the sauce in the pan to coat the pasta completely.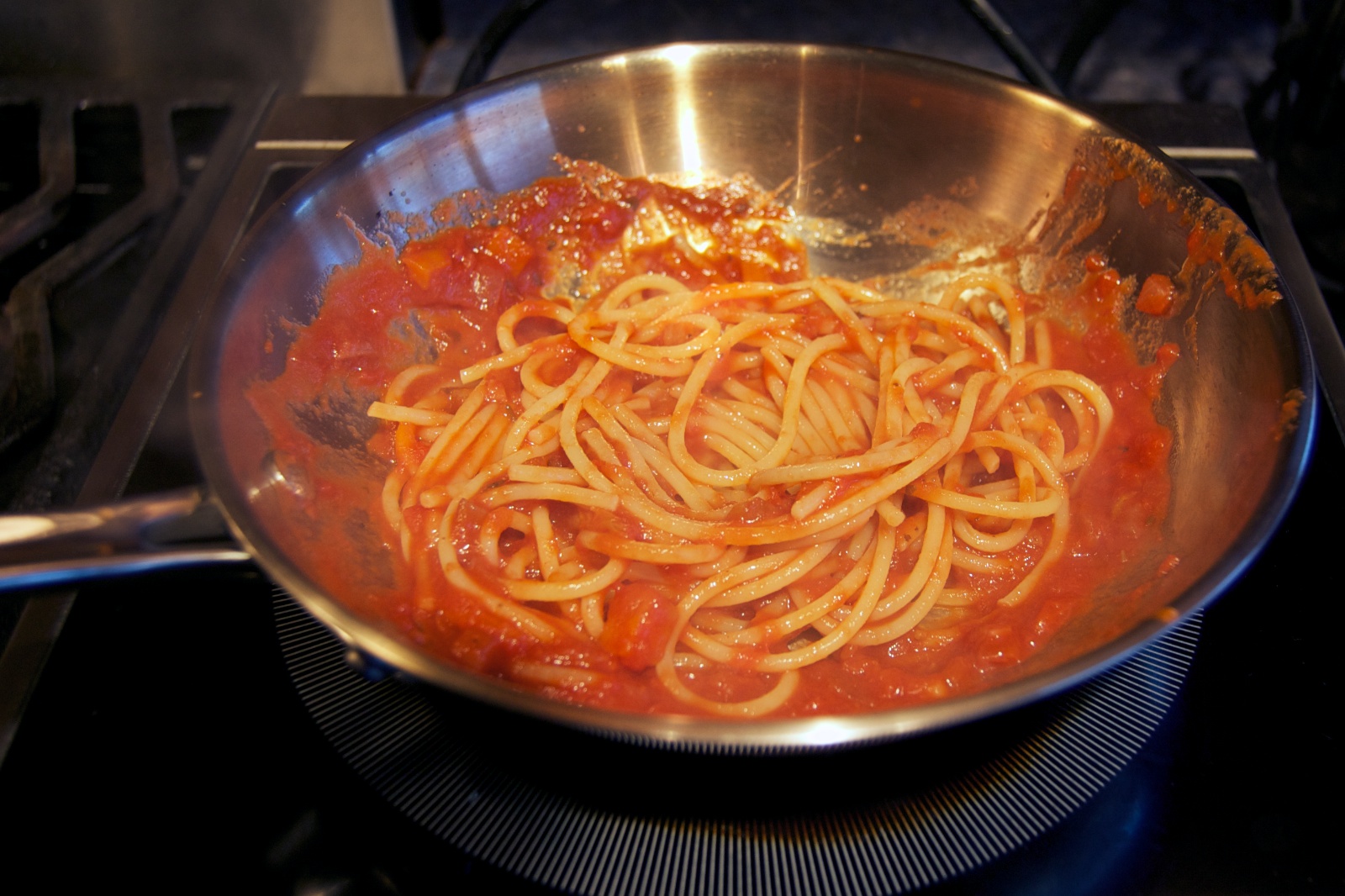 This works much better than just pouring the sauce of the pasta!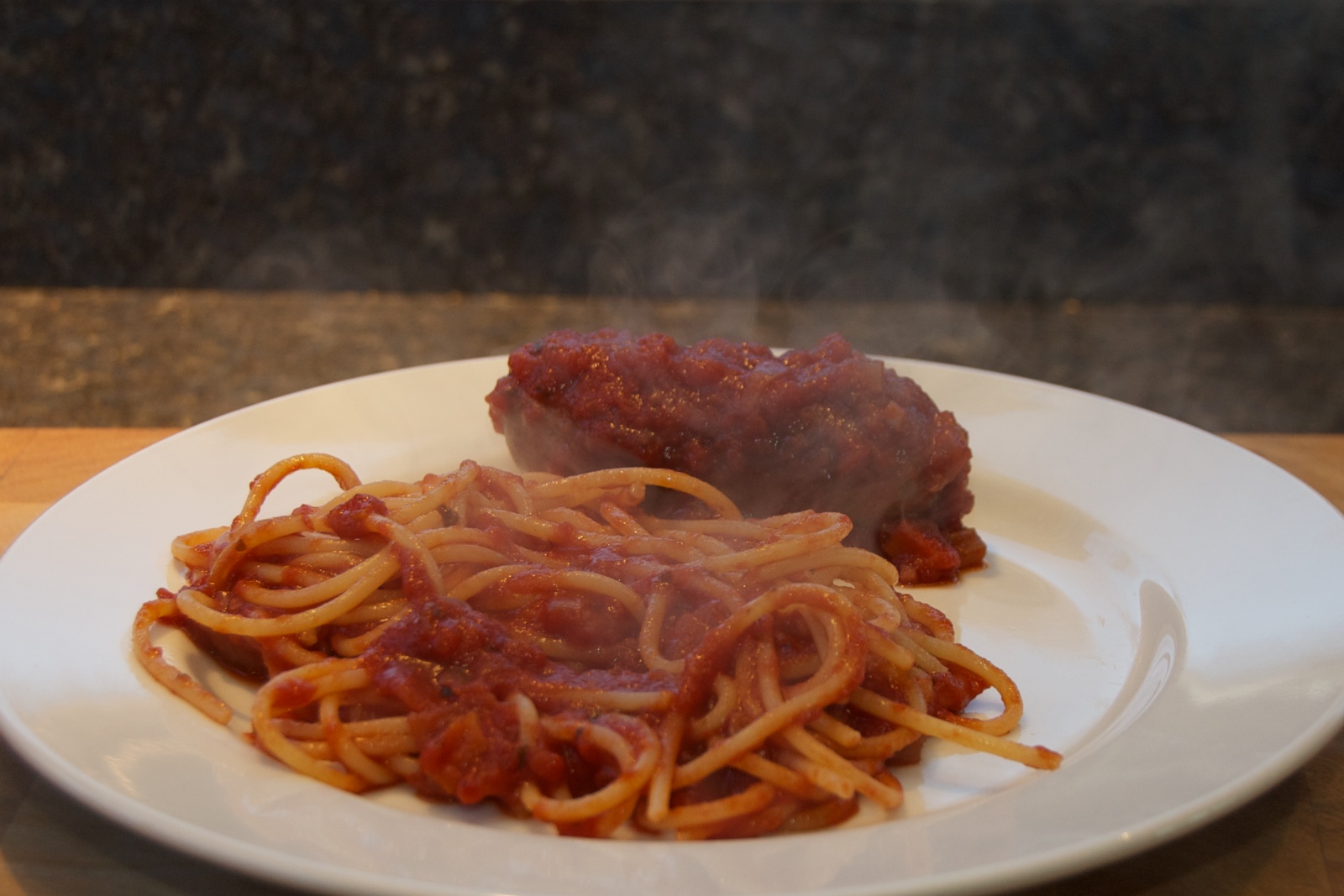 Update December 29, 2014: I don't know why it never occurred to me to thinly slice the cooked Italian sausage and reheat it in the sauce. I like this way better.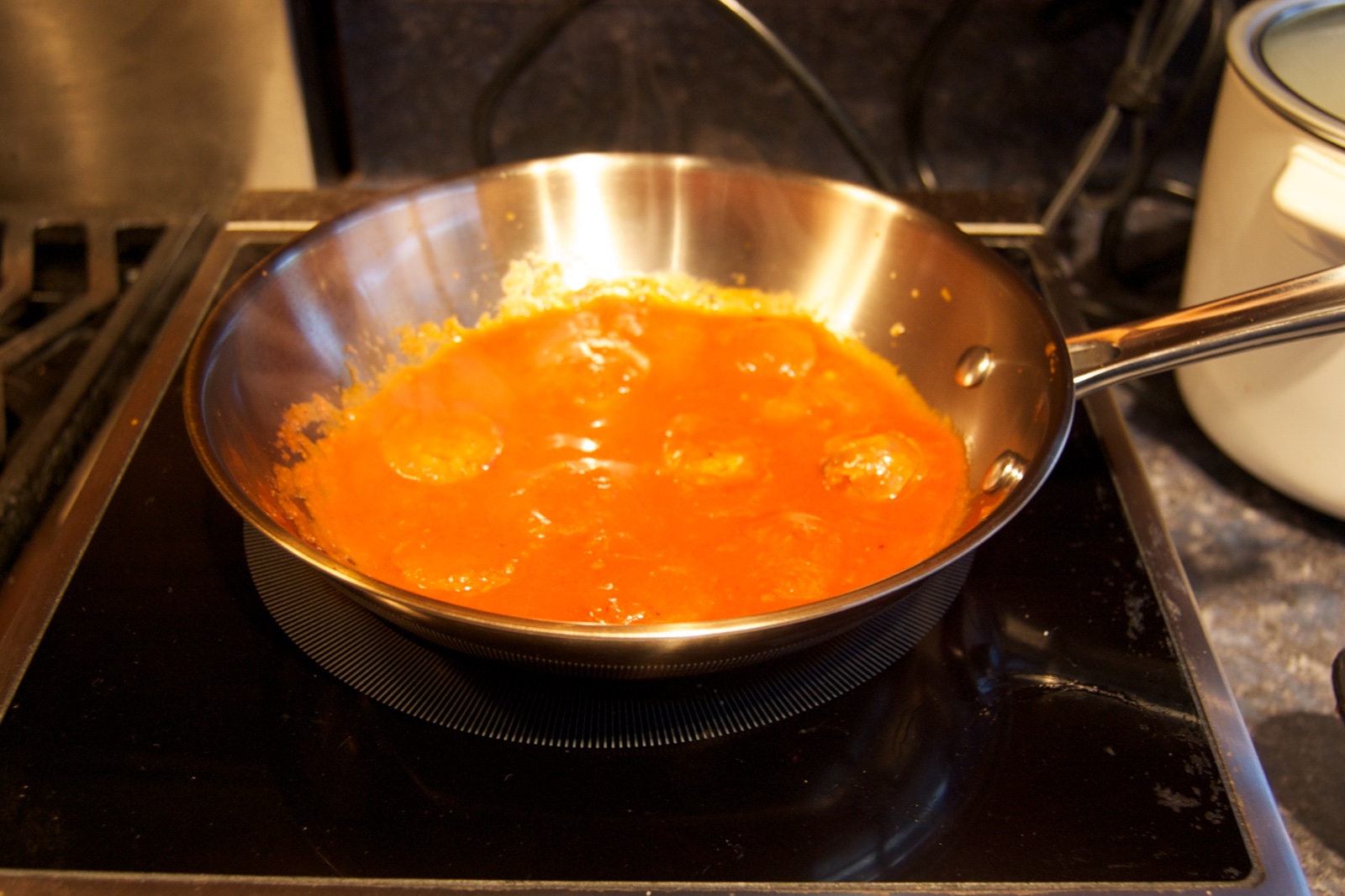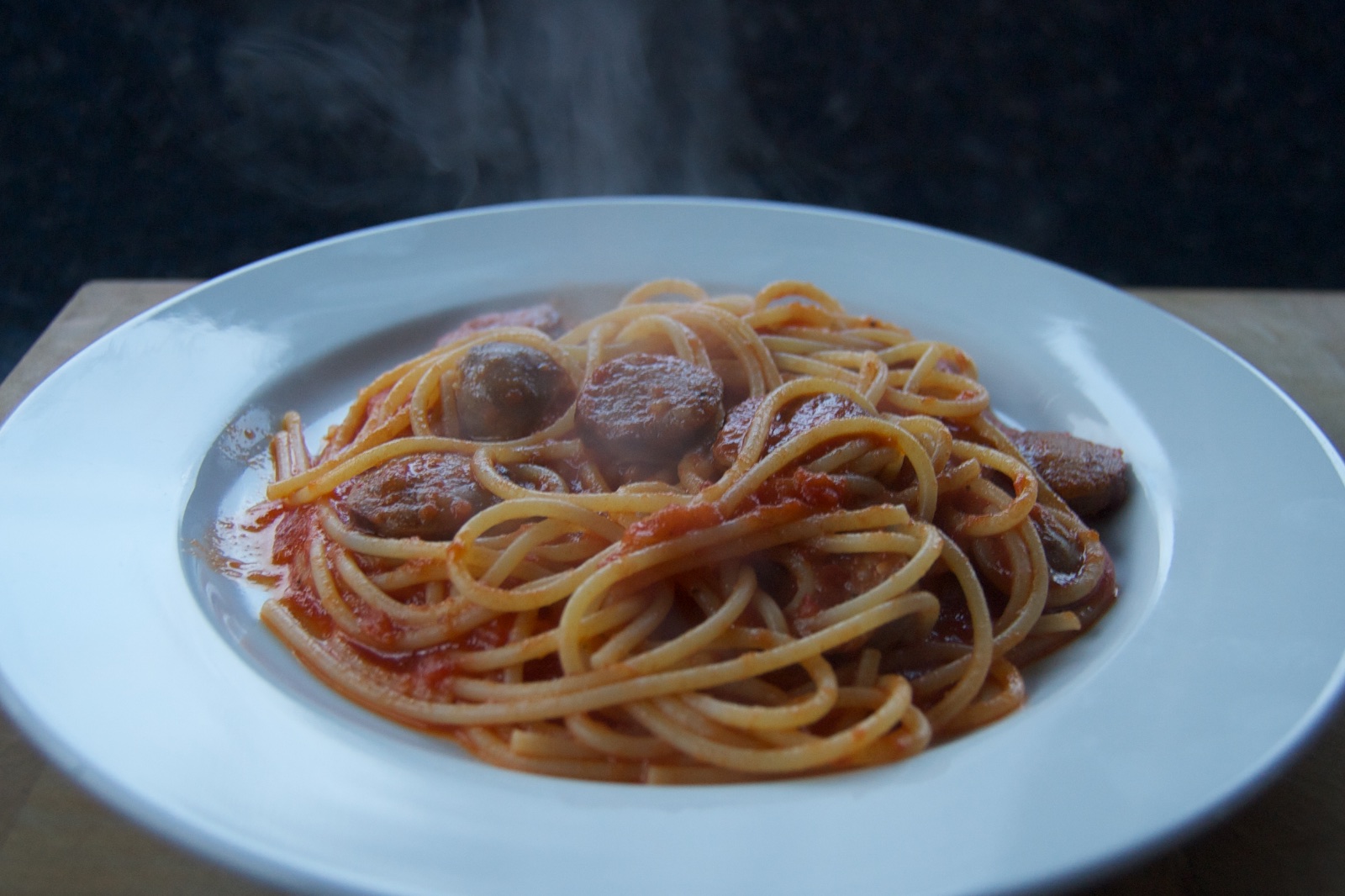 Update 2021-12-28
Made it with 1.6 oz. spaghetti, 4.5 oz. marinara, and 5 mini-meatballs. With 3 small slices of homemade garlic bread.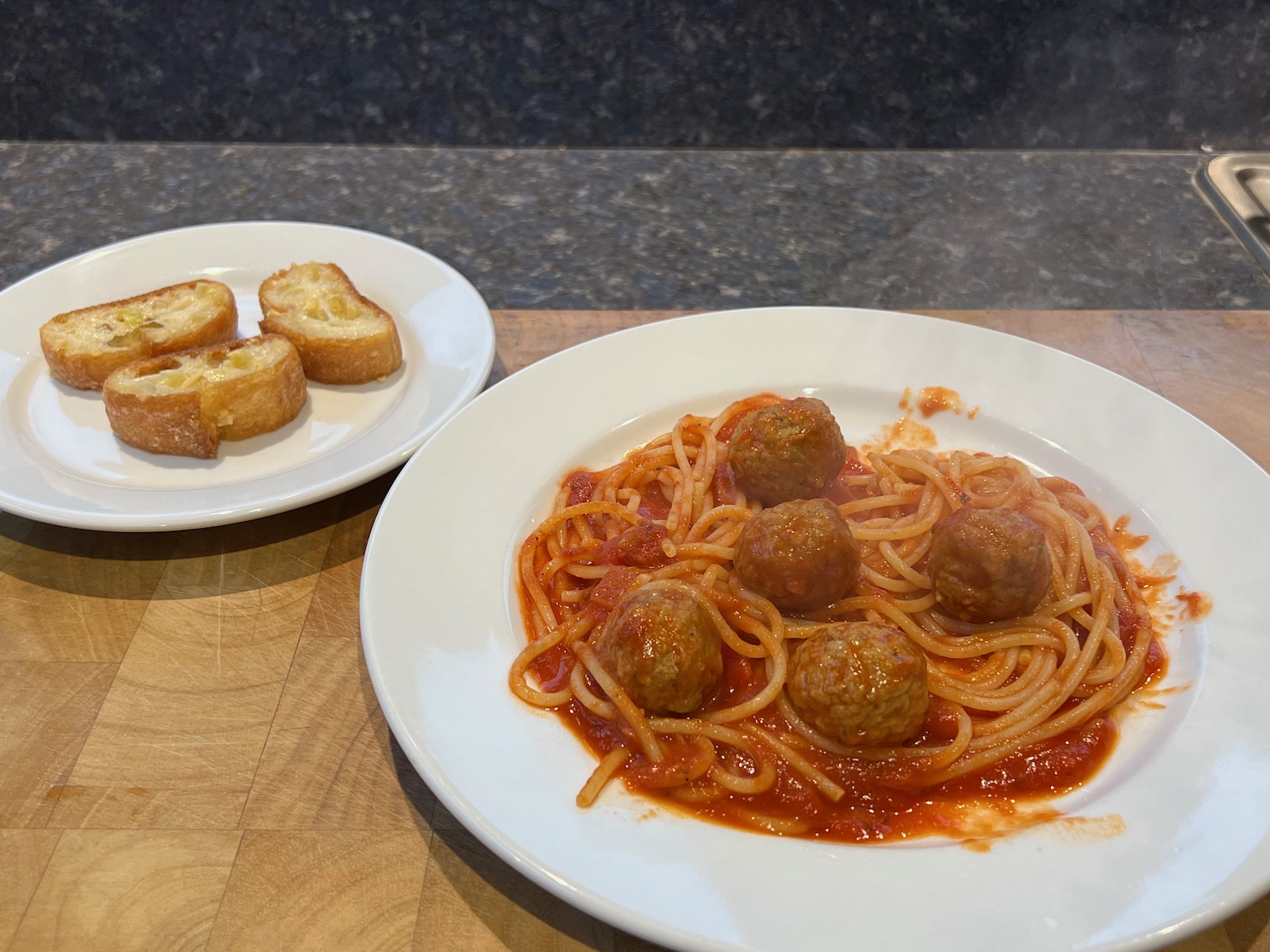 The mini-meatballs (0.5 oz. each) are leftover from making sweet and spicy meatballs at Thanksgiving.