Blueberry buttermilk pancakes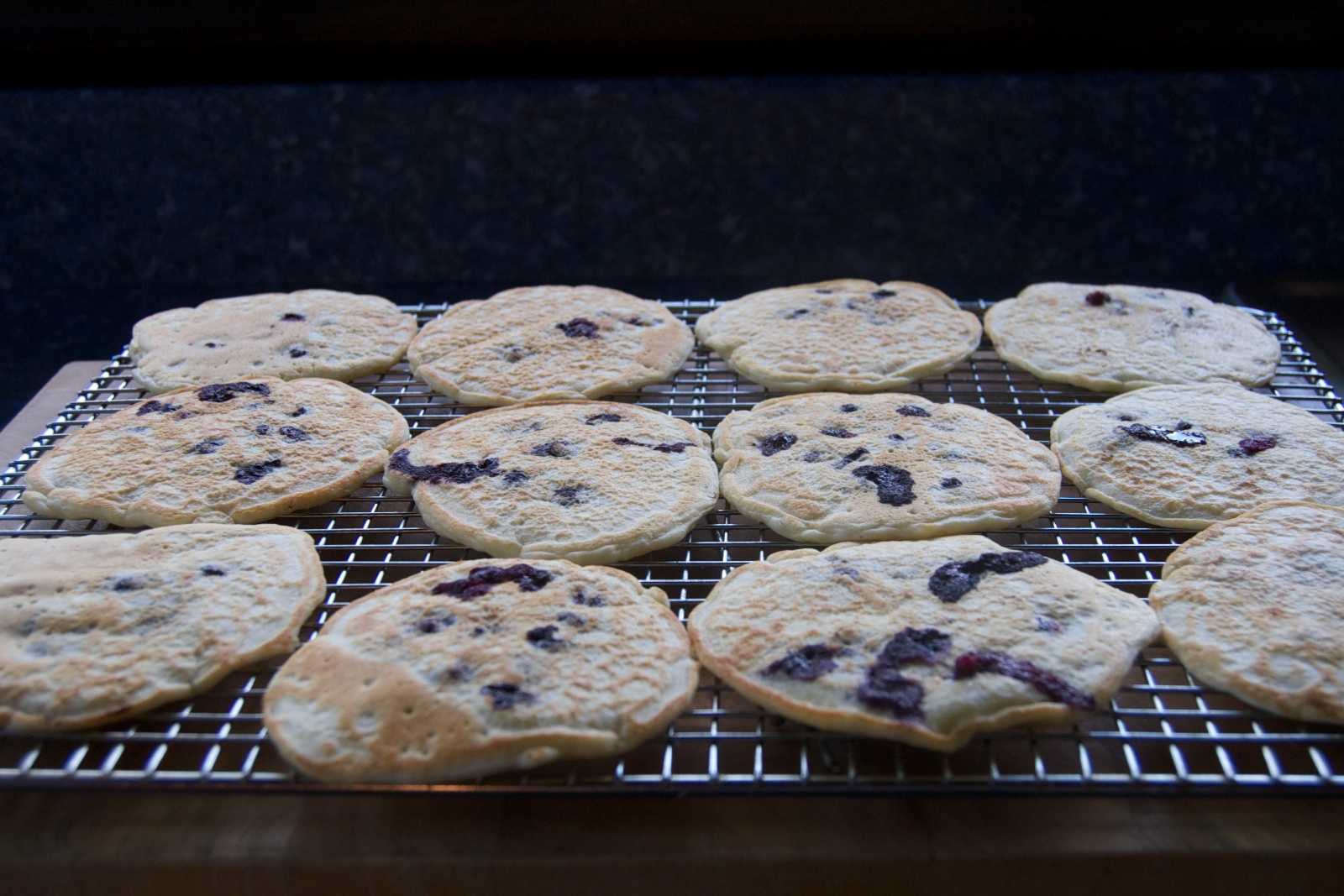 This was an experiment and variation on my regular pancake recipe . I happened to have some blueberries left over, as well as buttermilk so I thought I'd give it a try.
1 egg 1/2 tbsp. sugar 8 fl. oz. buttermilk (1 cup) 1 tsp. vanilla extract 1 tbsp. melted butter 4.5 oz. (by weight) all-purpose flour (1 cup) 1/2 tbsp. baking powder 1/4 tsp. salt 3 oz. blueberries (1/2 to 1 cup) water or regular milk (around 1 oz., give or take, if the batter is too thick)
Preheat a non-stick griddle to 375°F.
Whisk the egg with sugar. Add milk, vanilla extract, and melted butter. Add the remaining dry ingredients, mixing as little as possible. Add the blueberries.
If the batter is too thick, add a little water or plain milk. I ended up adding about an ounce.
Incidentally, it works much better to mix the blueberries rather than drop them into the pancake. While dropping them in makes it much easier to evenly distribute the blueberries, because they're not well embedded and basically one side will leak blueberries like crazy. The last pancake didn't have enough blueberries so I added some on the griddle and this is what the second side to face the griddle looked like when I was done.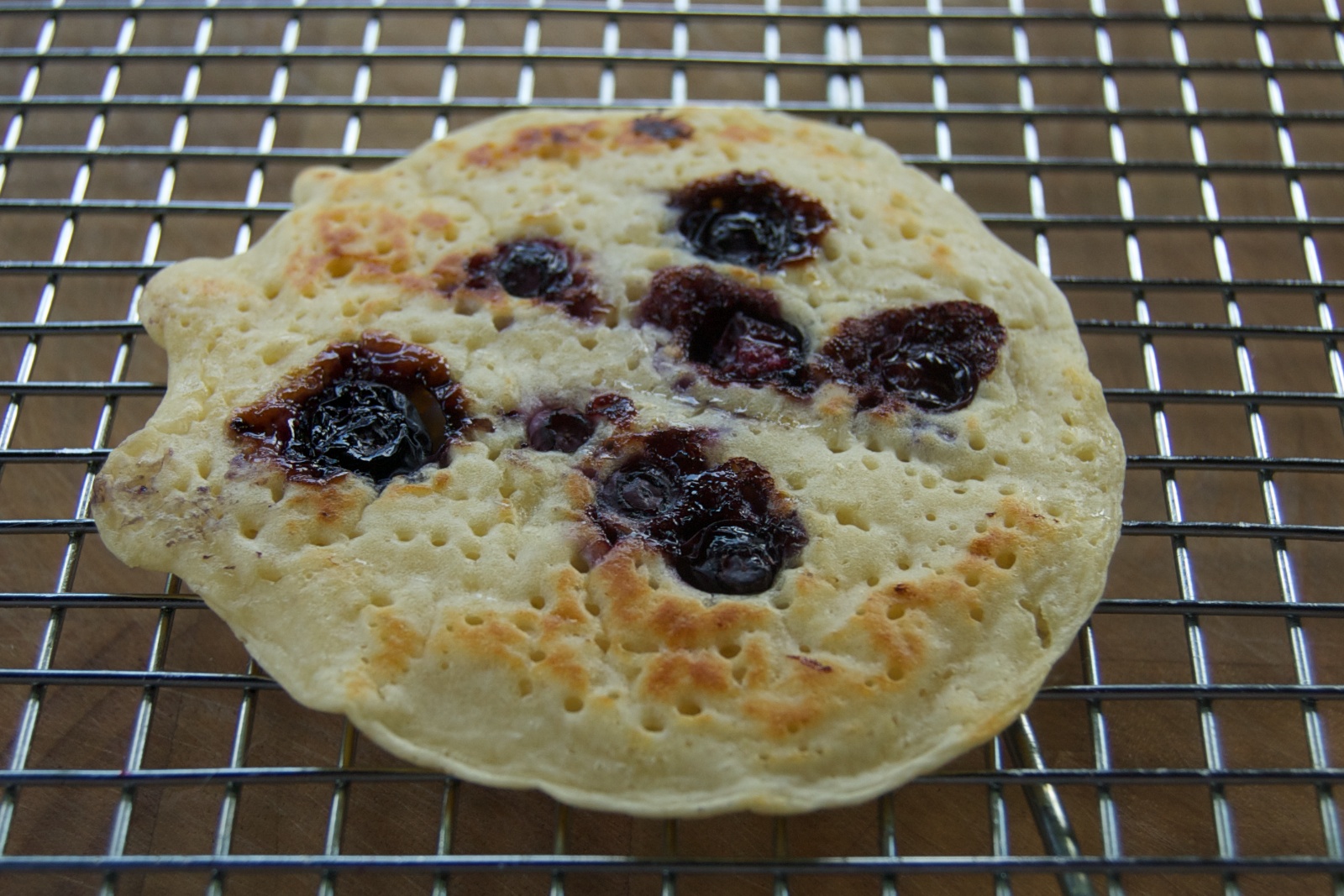 Frozen and vacuum sealed, they're ready to reheat 8 minutes at 350°F on a sheet pan in the oven, from frozen.