Refried black bean, egg and cheese breakfast burrito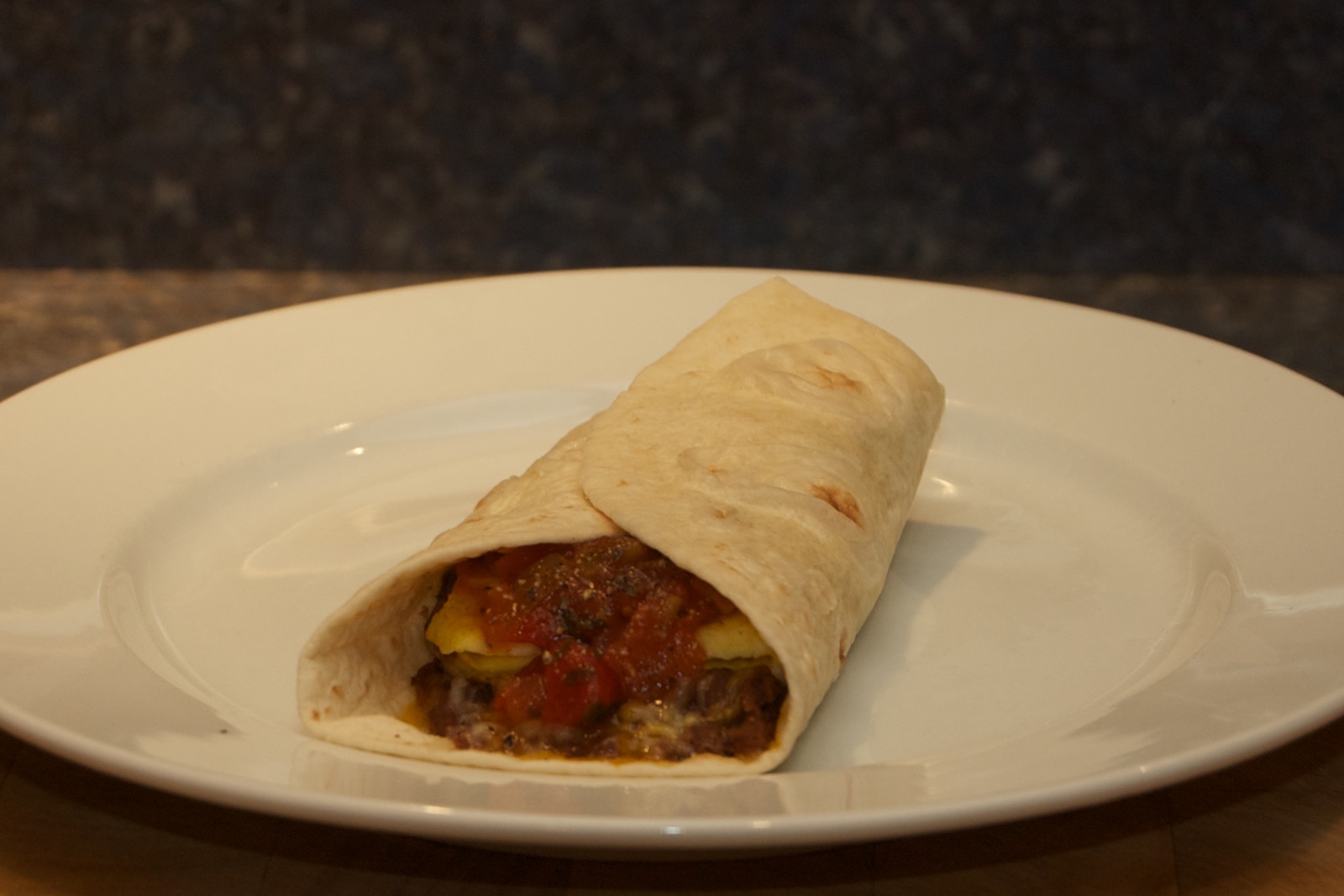 This was good, and quick and easy to prepare. I'll definitely make this again.
Prepare an egg. I made one scrambled egg flat like an omelet in an 8" omelet pan.
I used a medium burrito-sized Mission flour tortilla. There's no need to preheat it, because we'll heat after adding the beans and cheese.
Add a layer of Amy's organic refried black beans, though you could use regular refried beans. There's a little less than a quarter of a can here. I vacuum seal and freeze the remainder of the can. When I use a frozen serving, I usually defrost it overnight in the refrigerator. It's a good idea to warm a refrigerated serving for 15 seconds in the microwave, otherwise the tortilla can be overcooked by the time the beans and cheese are hot.
Then top with shredded cheese. I used Sargento 4-cheese Mexican blend (Monterrey Jack, cheddar, queso quesadilla and Asadero).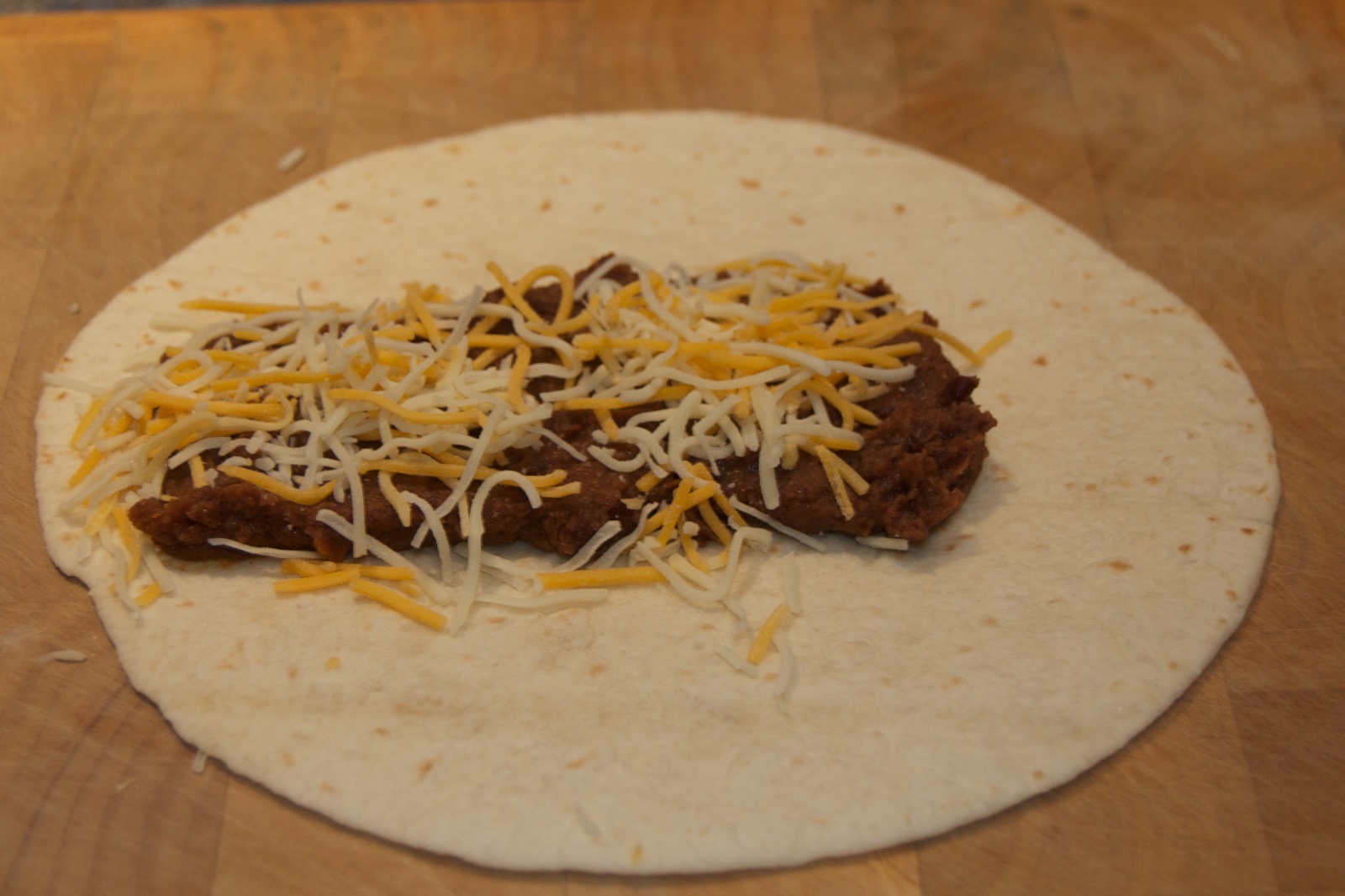 Microwave for 30 to 45 seconds. In the pictures below I assembled it on the plate, but it's better to do it on a wood cutting board, otherwise moisture builds up under the tortilla.
Add the egg. I folded the omelet-style egg in half, then squared off the corners making something that fit perfectly in my burrito.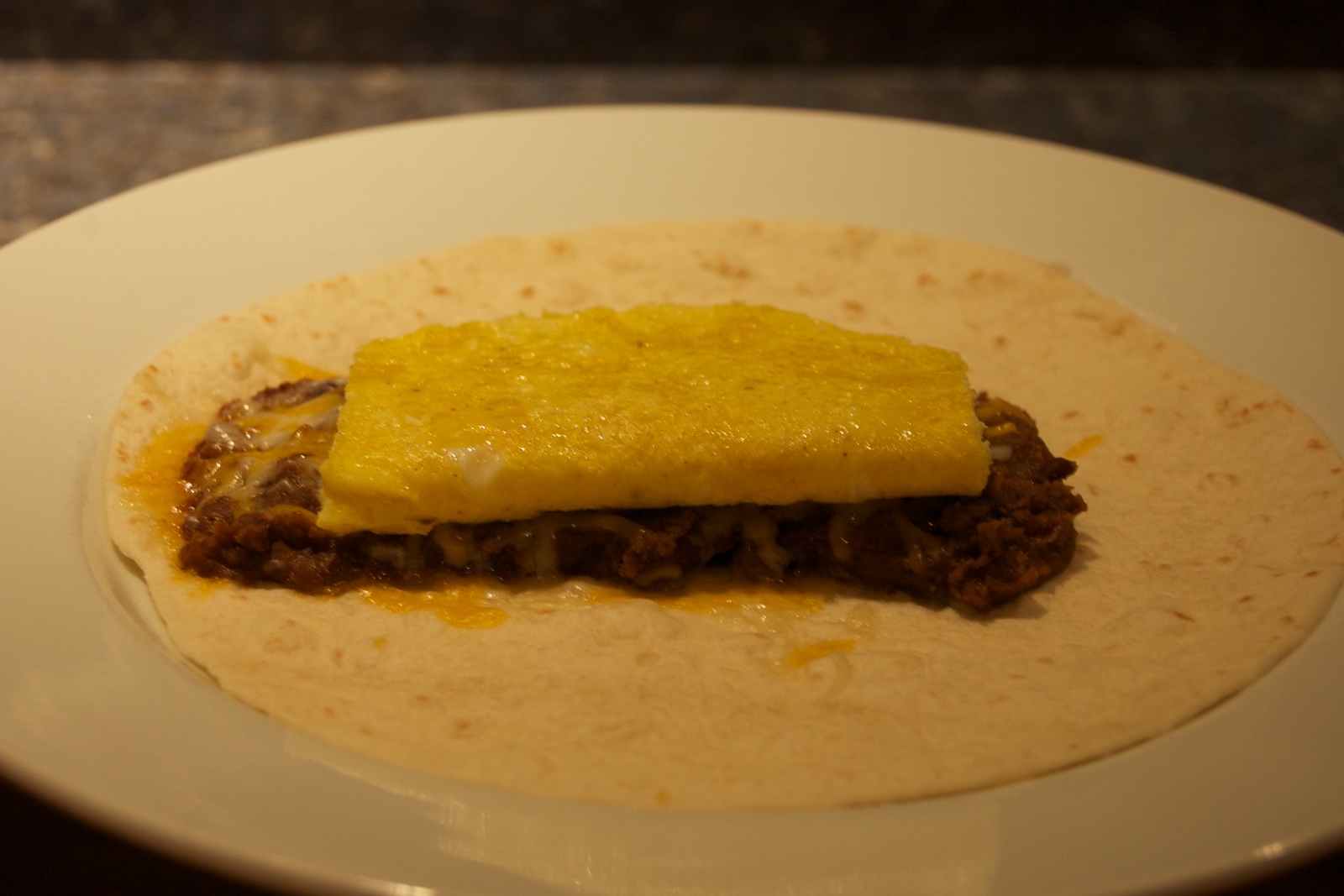 I topped the egg with Green Mountain Gringo spicy salsa, but you could omit that. Also some salt and freshly ground black pepper.
Update November 18, 2014: I also added canned diced green chiles, a nice addition! Also, it works better to put the salsa and chiles under the egg, so they don't get the tortilla wet.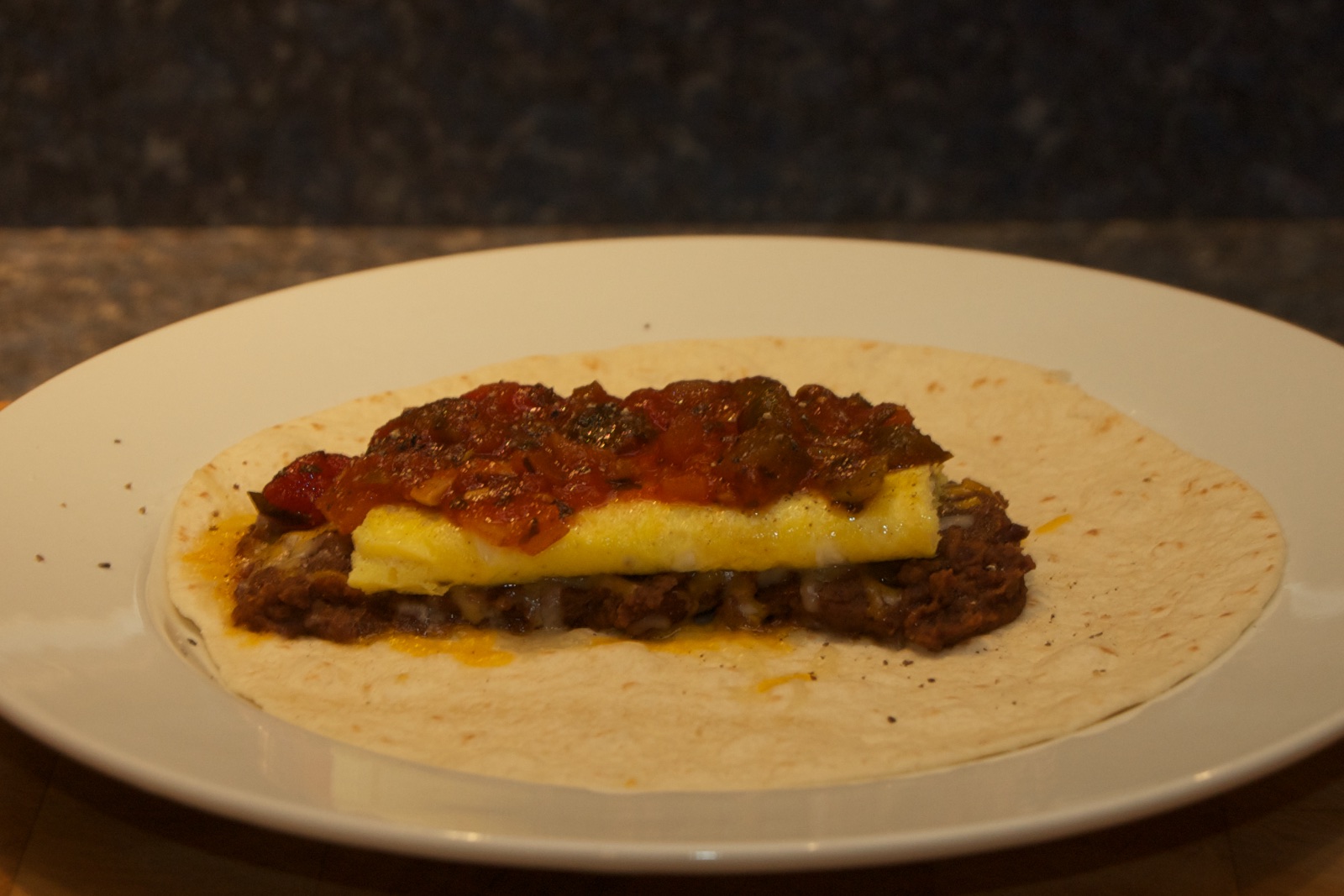 Finally fold it up and serve. This was delicious and much less work than my chorizo breakfast burrito with chorizo, onion, green pepper, jalapeño and egg. I vacuum sealed and froze the 3 remaining servings of refried beans for future breakfasts.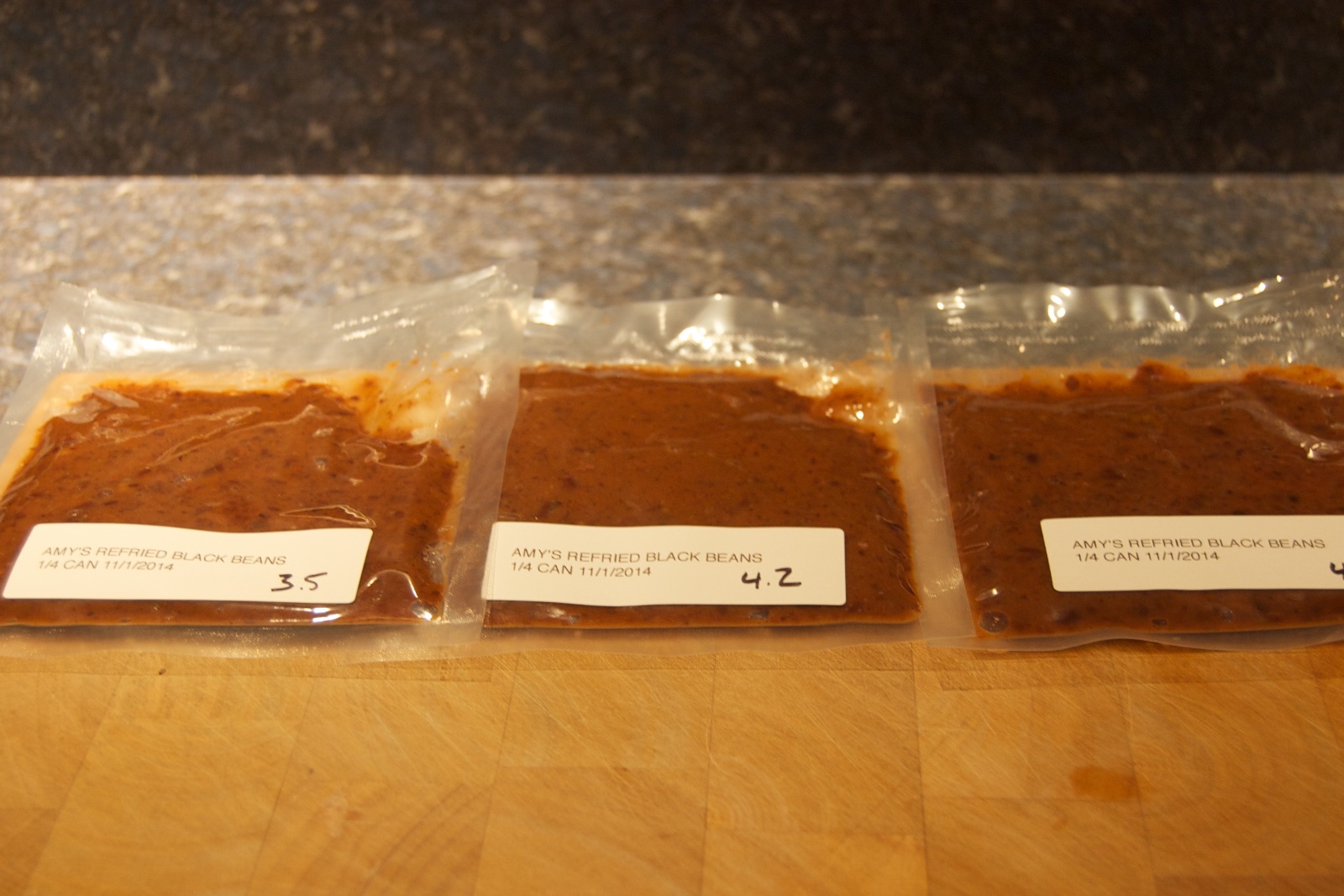 Amy's refried black beans are vegetarian, so this is too.
Update 12/13/2014: I've found that the chopped green chiles and salsa can be a little runny at times. Spreading them out on a paper towel before flipping them onto the hot black bean and cheese and topping with the egg works perfectly!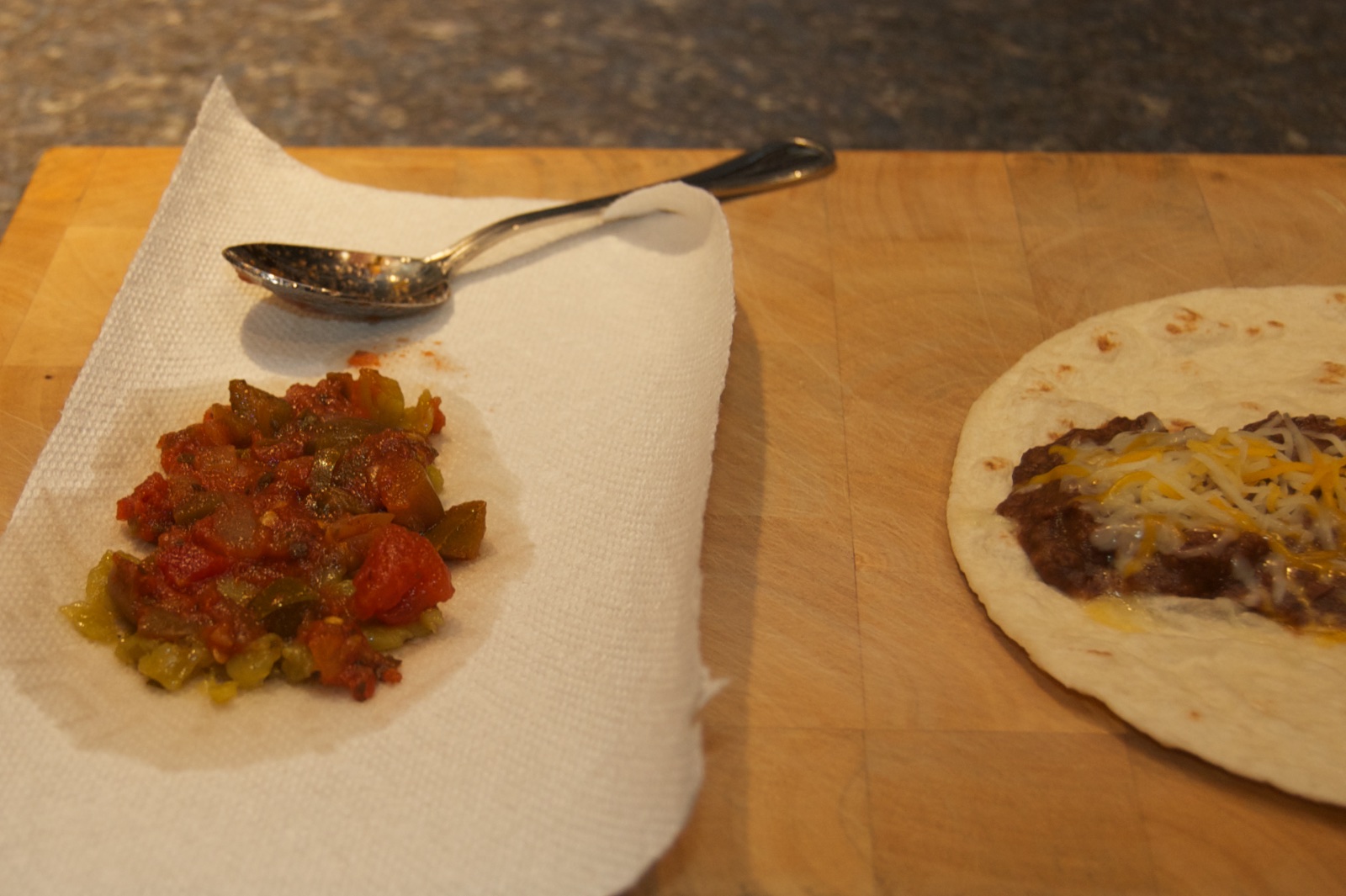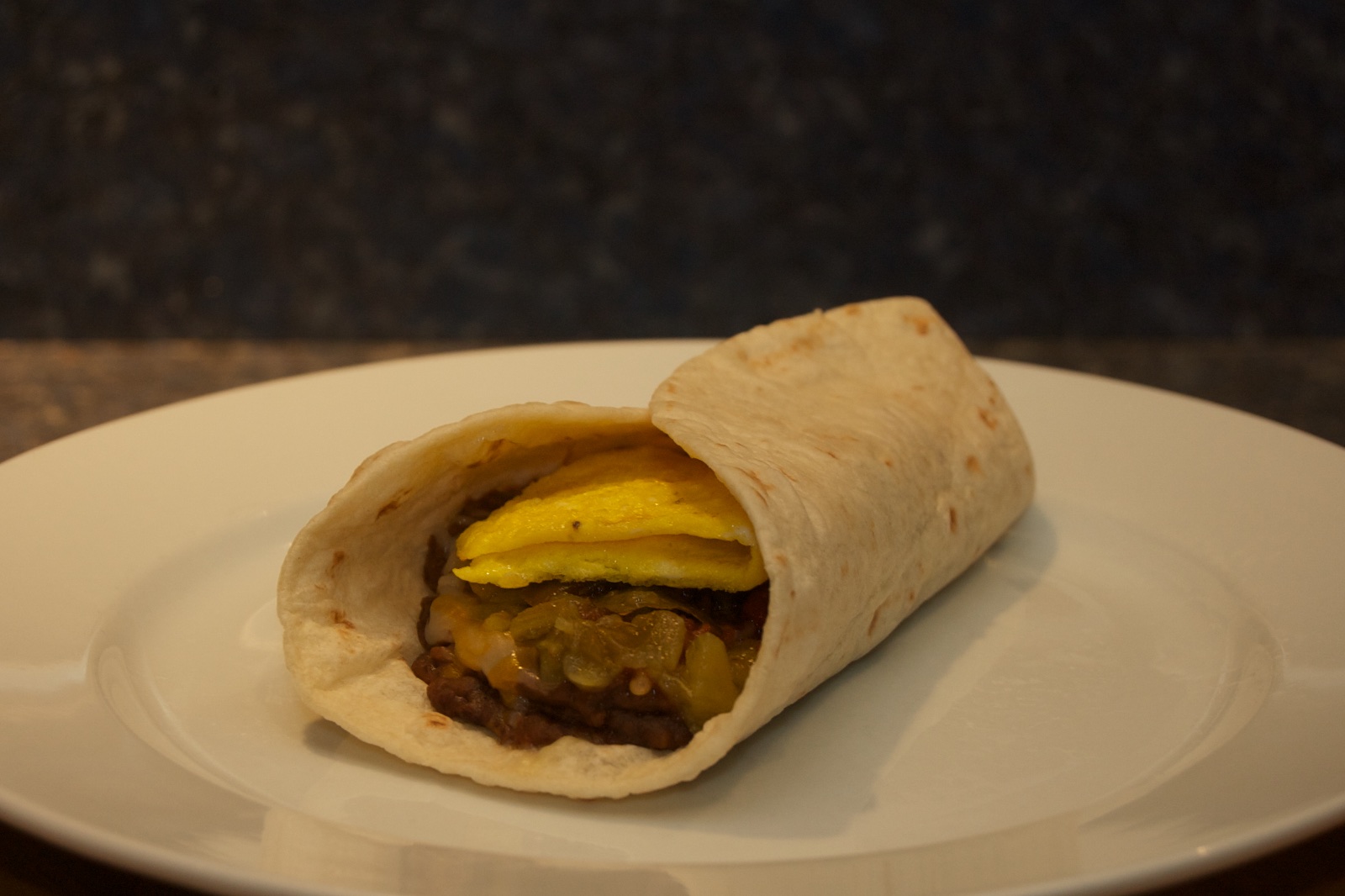 Updated January 31, 2015: Added the step about reheating the black beans first, reduced microwave time with tortilla to 30 seconds from 40.