Veggie Buffalo chicken patty sandwich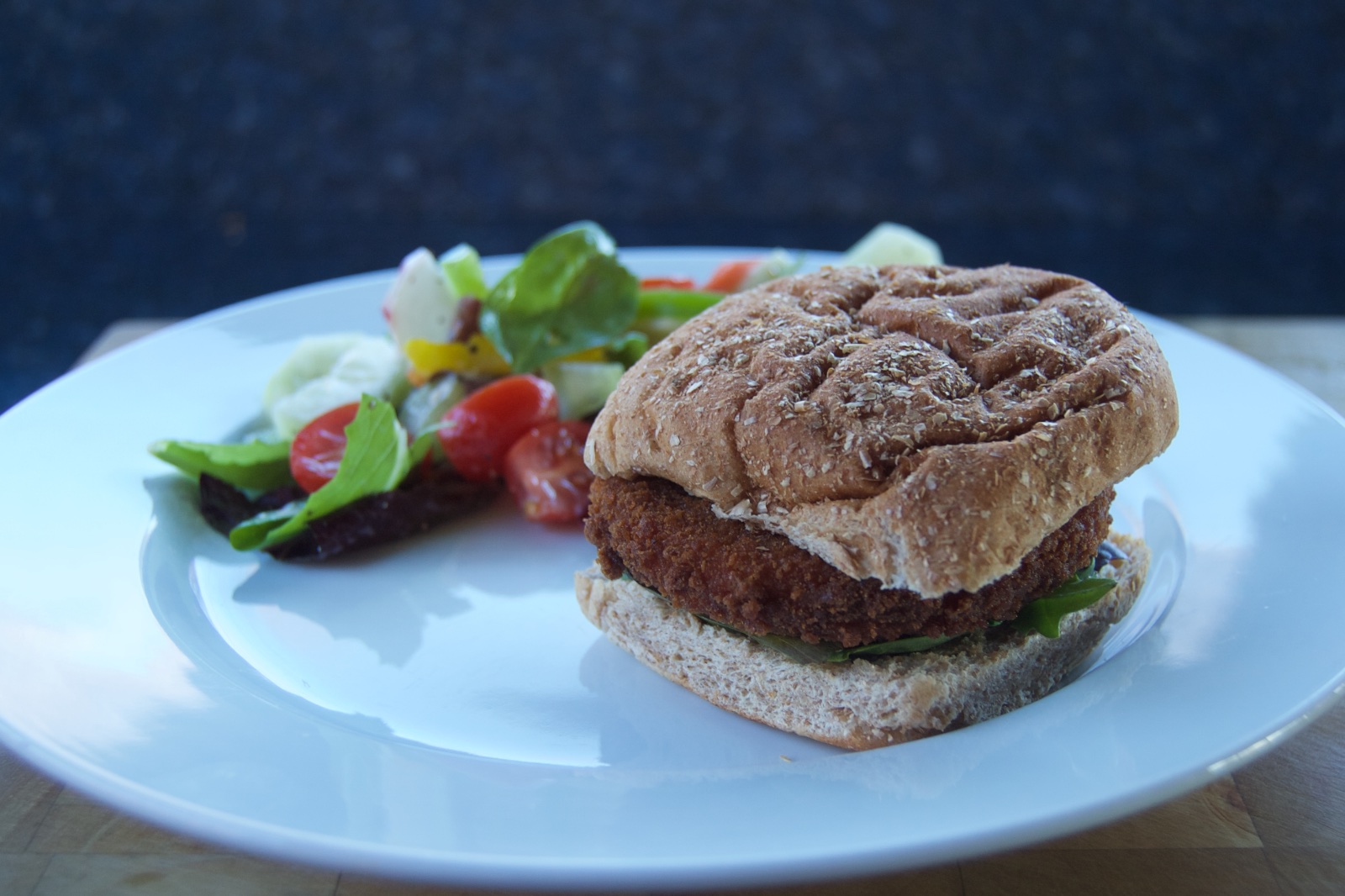 This was good! It's a Morningstar Farms Buffalo-flavored veggie chicken patty. I like the regular Veggie chicken patty sandwich , too.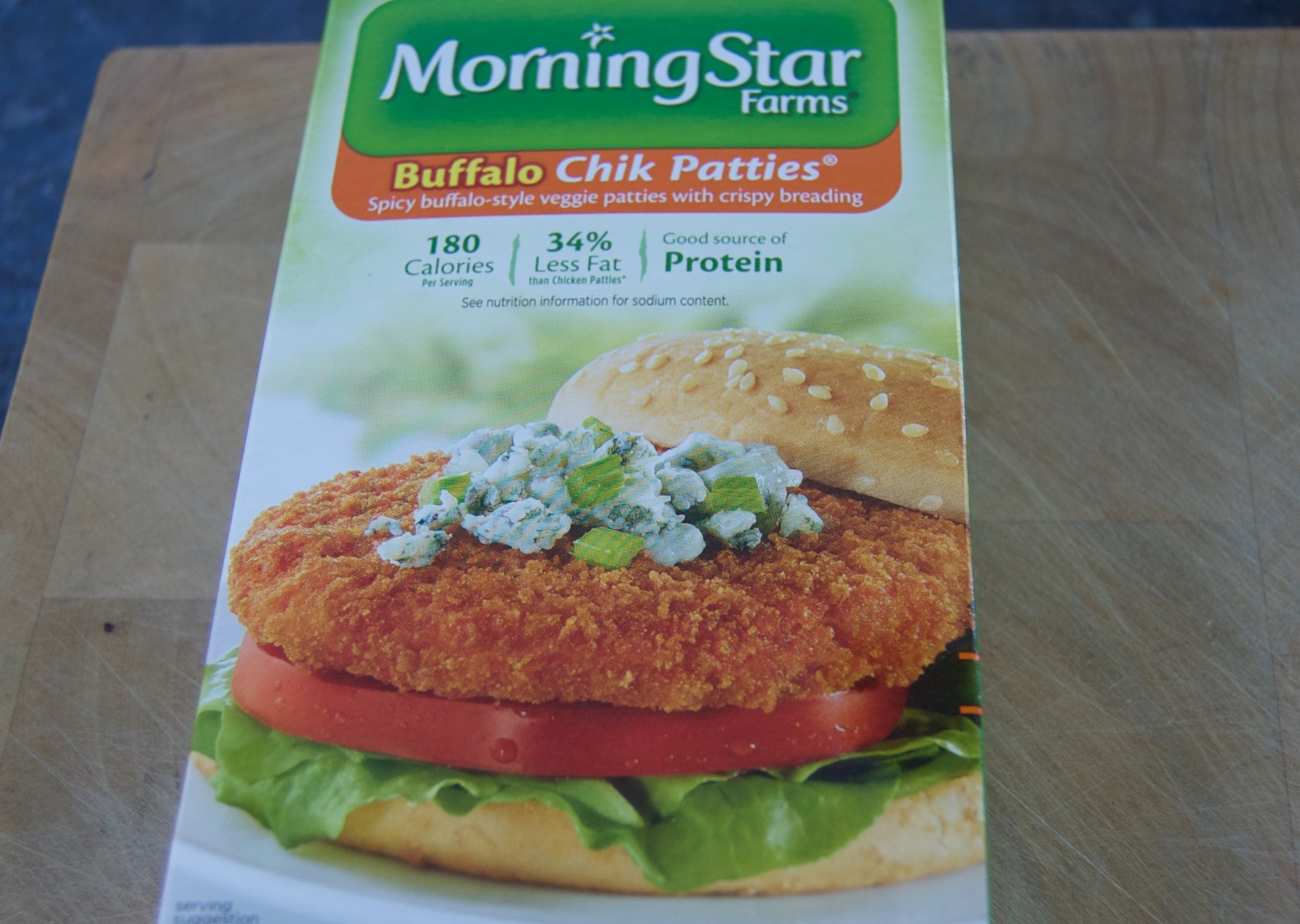 I prepared a patty the way I usually do: 40 seconds in the microwave on high, from frozen. Then 30 seconds in the deep fryer at 360°F. That's not on the package, but it makes a delicious crispy patty!
I put some lettuce under the patty, and put some very thinly sliced celery on top.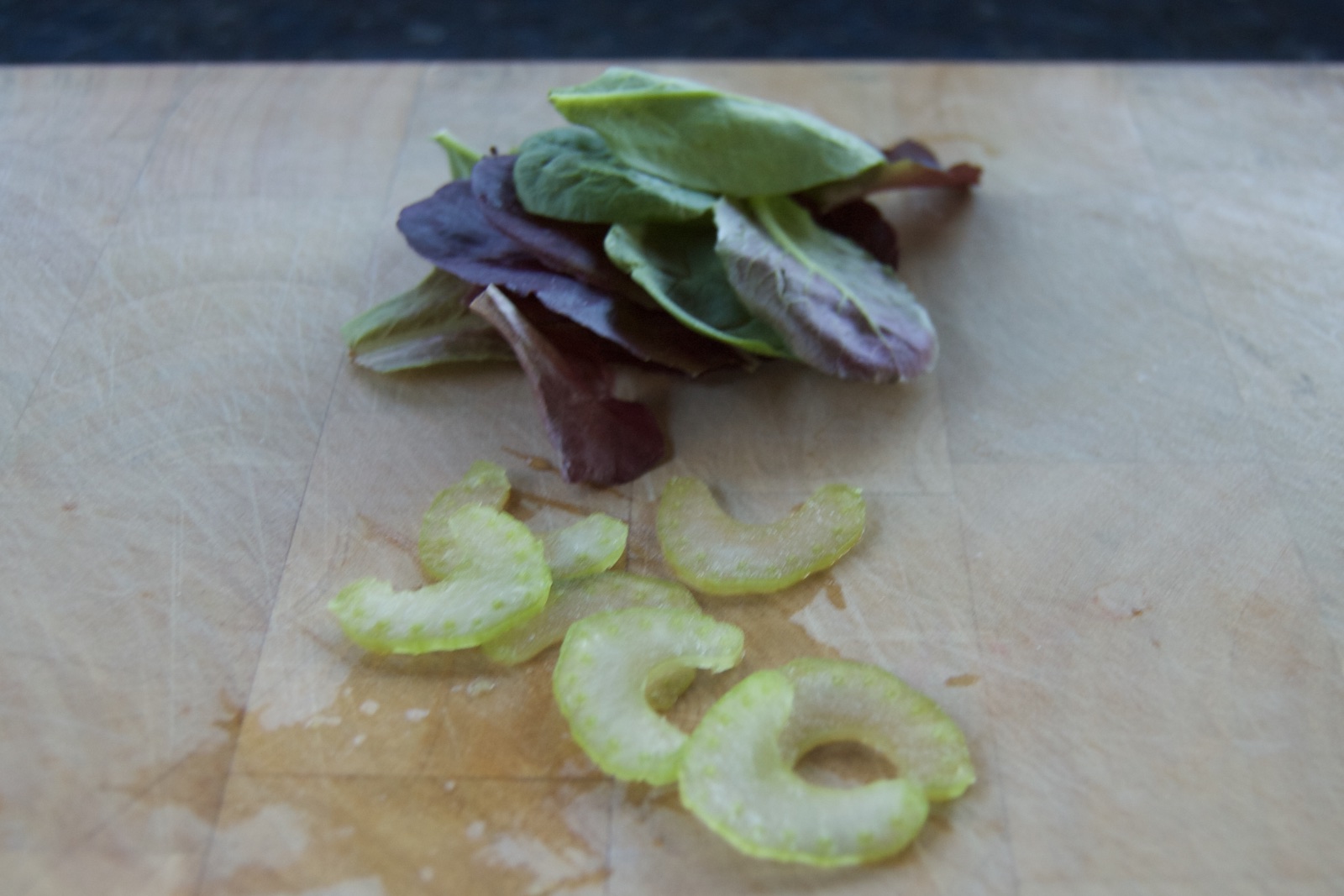 And a thick blue cheese dressing on top. And also on the salad.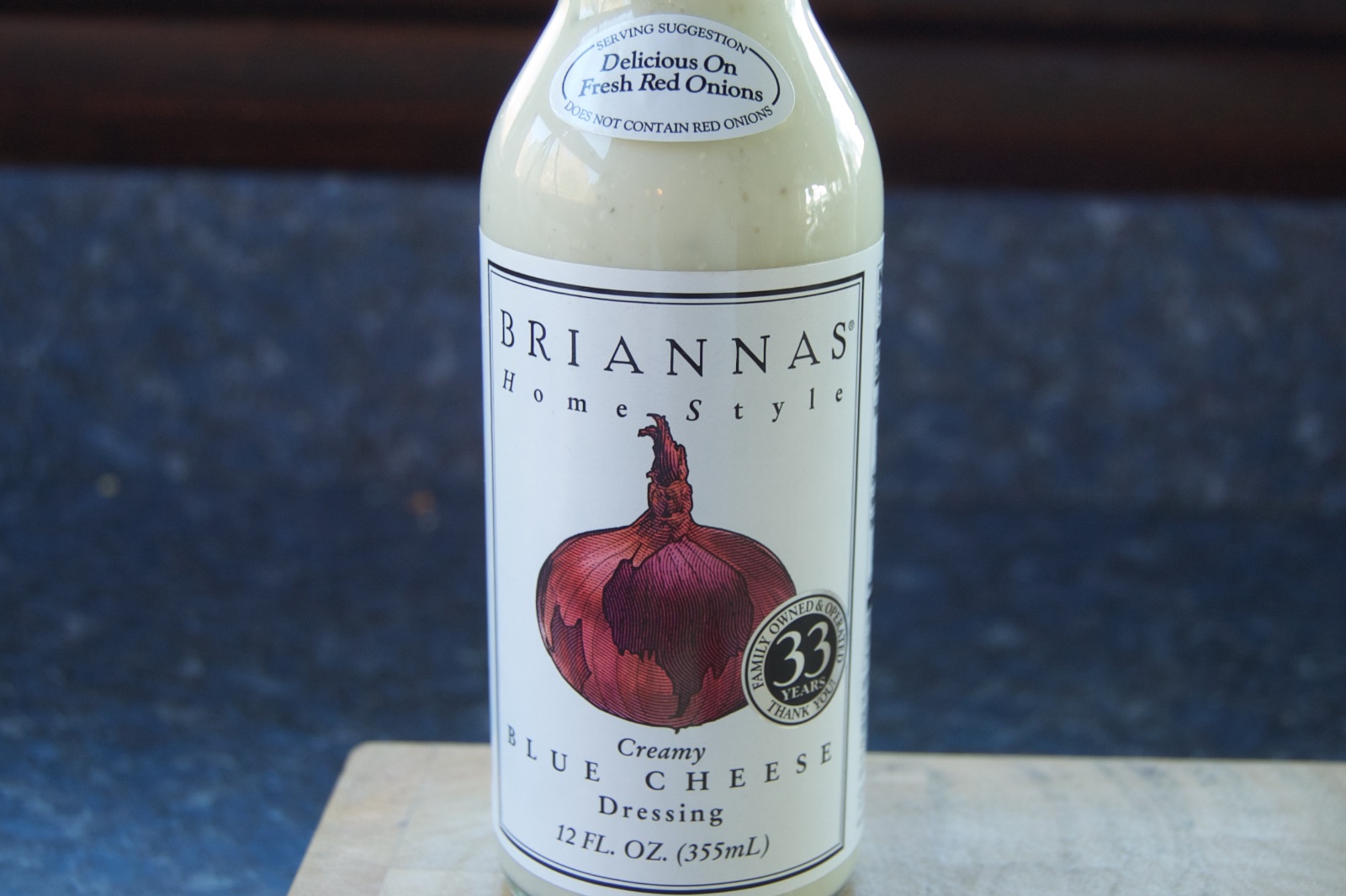 Here's the patty out of the deep fryer.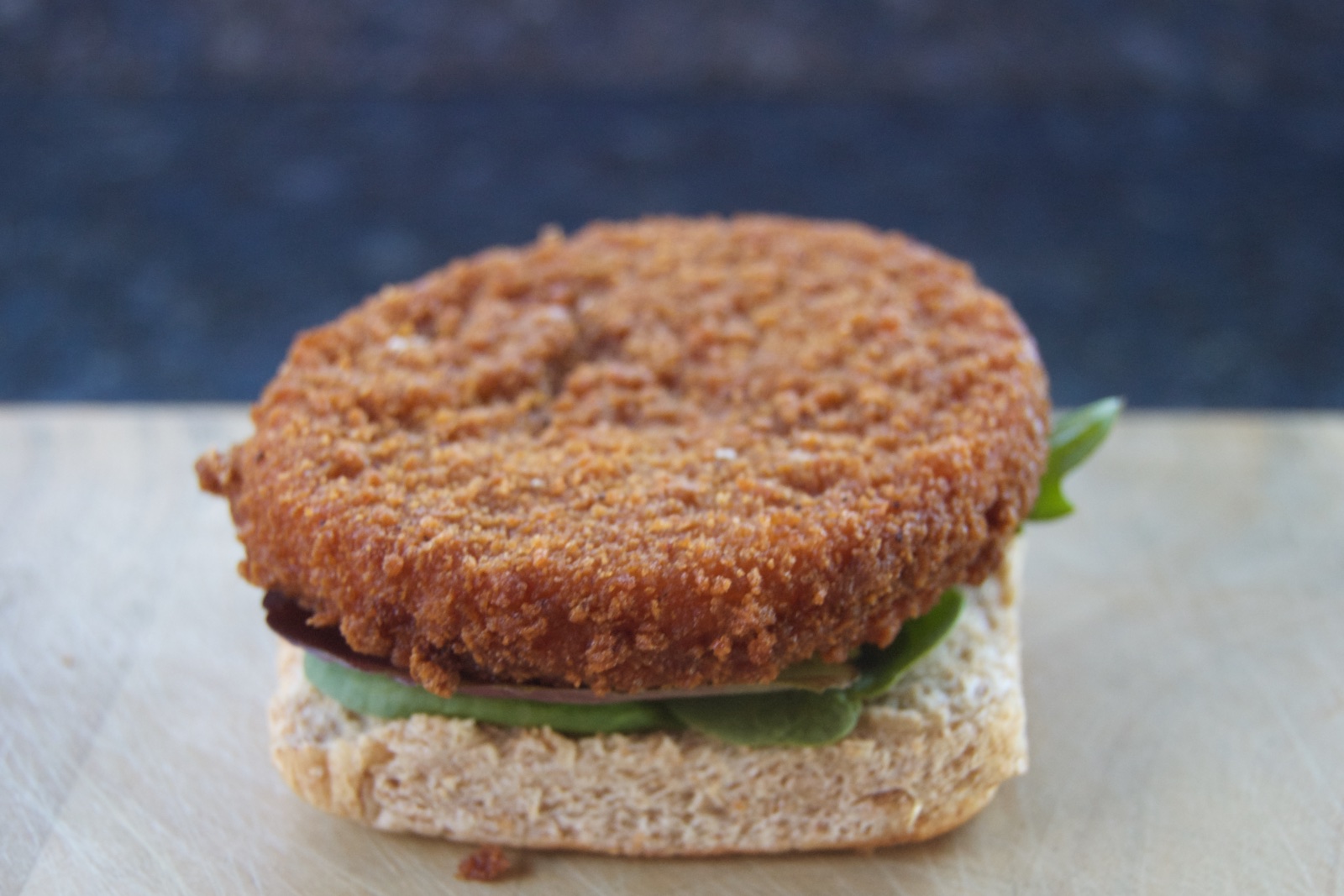 And with the celery. It would probably be good with some blue or Feta cheese crumbles, but I didn't have any.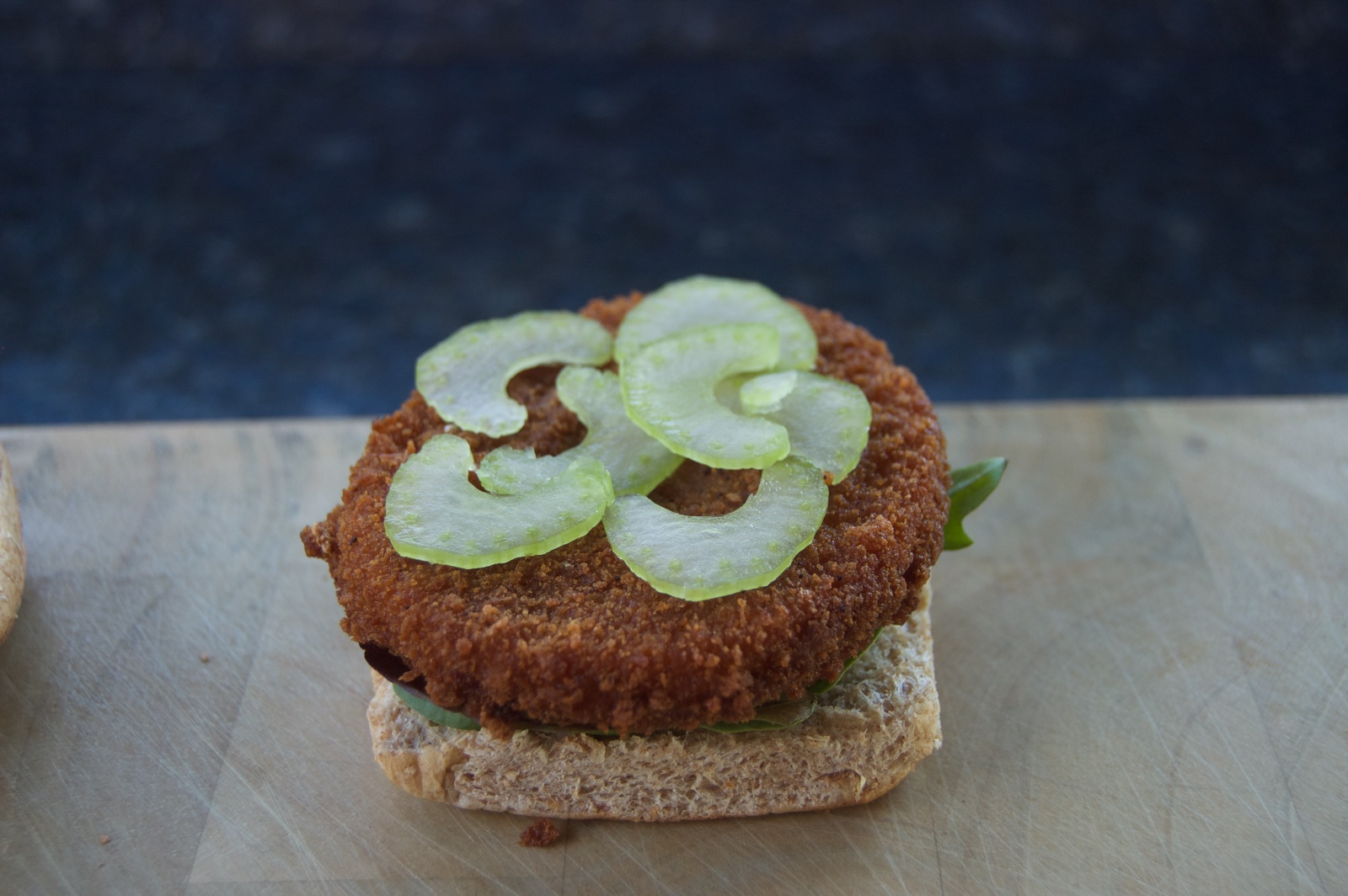 That's it. It was delicious!
Update November 30, 2015: I made it ranch style this time, and I prefer it that way, mainly because I prefer ranch to blue cheese. I used Marzetti ranch veggie dip (this is a single serving cup).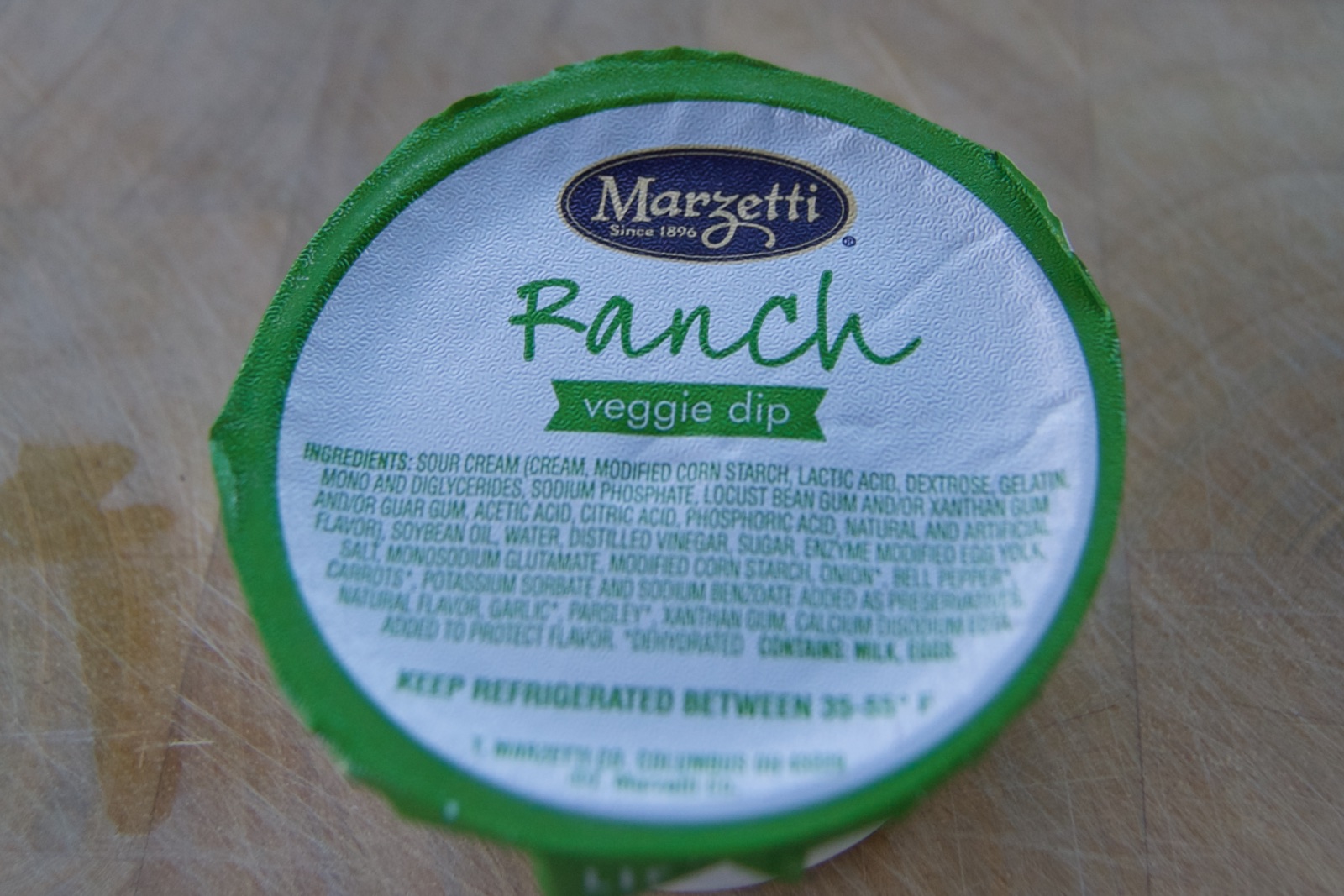 And the Buffalo-style veggie burger with the ranch veggie dip and thinly-sliced celery.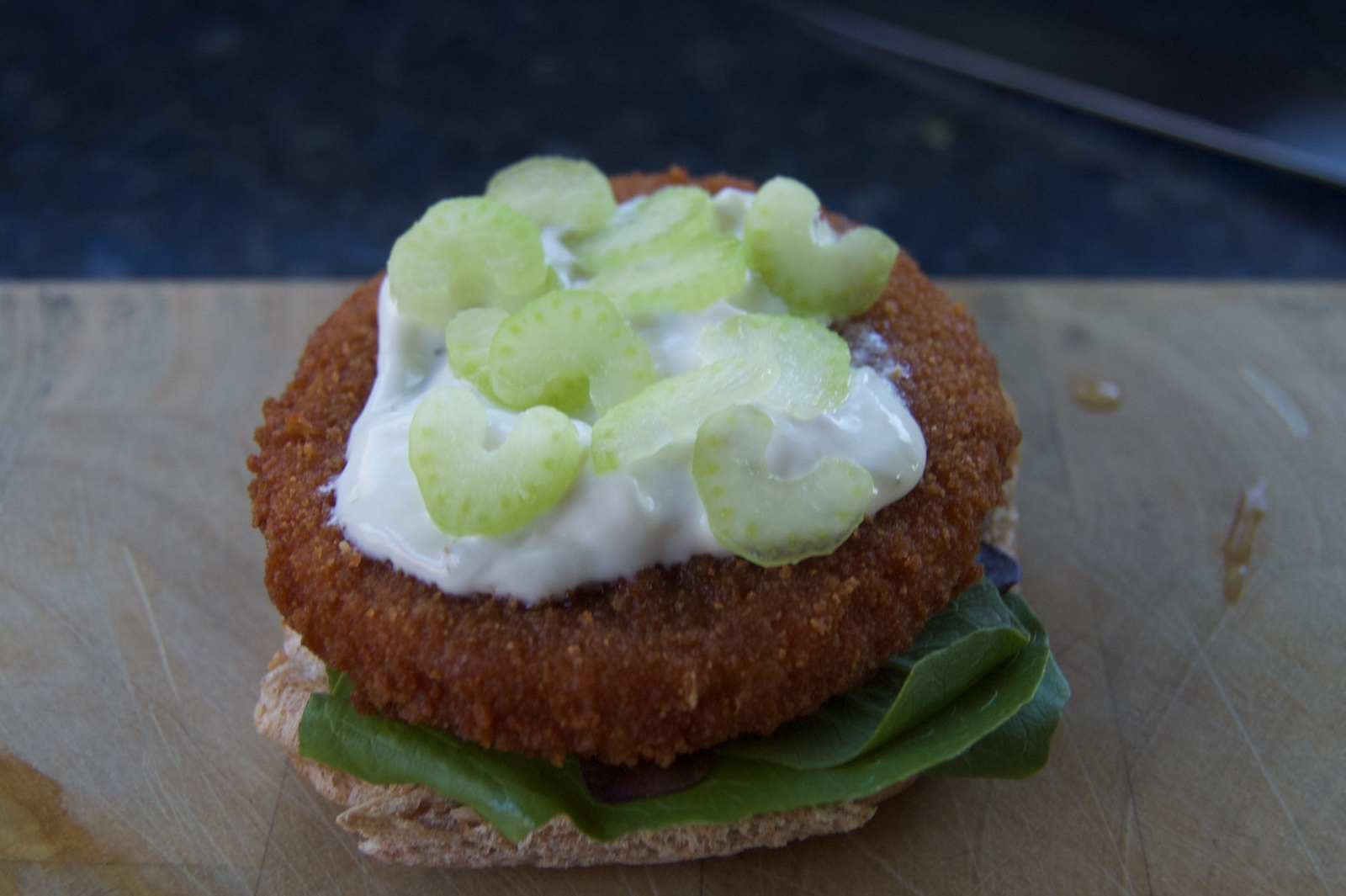 With some celery and the ranch veggie dip, and a side salad with Annie's cowgirl ranch dressing. This was delicious!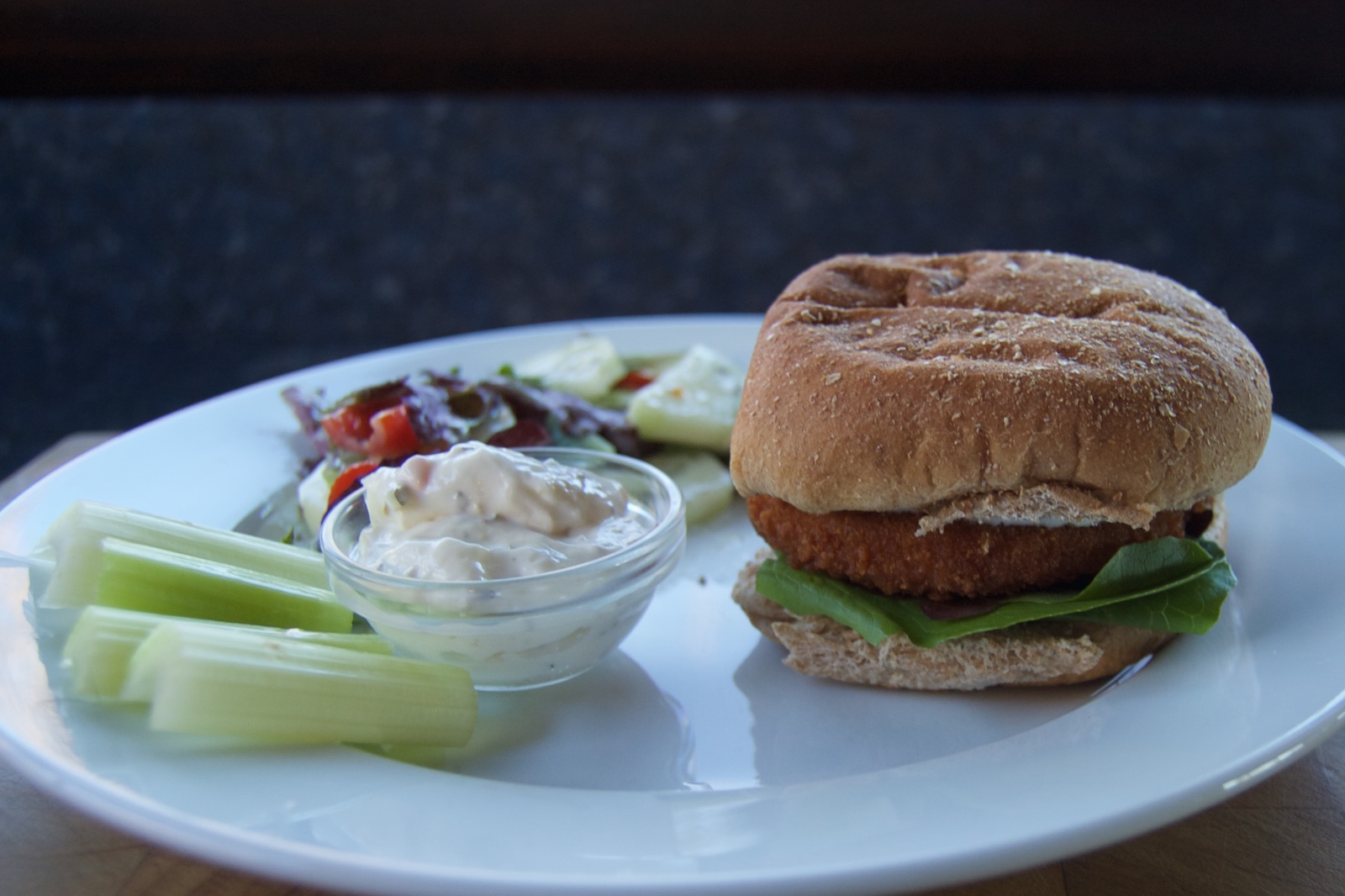 Update April 16, 2018: I tried making it in the air fryer instead of deep frying it. It's a little drier, but crispy and pretty good. I pre-heated the air fryer for 5 minutes at 400°F. I microwaved the veggie chicken patty for 40 seconds from frozen on high. Then I baked it in the air fryer for 5 minutes. It takes the same amount of time as pre-heating the deep fryer, and is probably healthier.