Bacon, green pepper, jalapeño and cheese omelette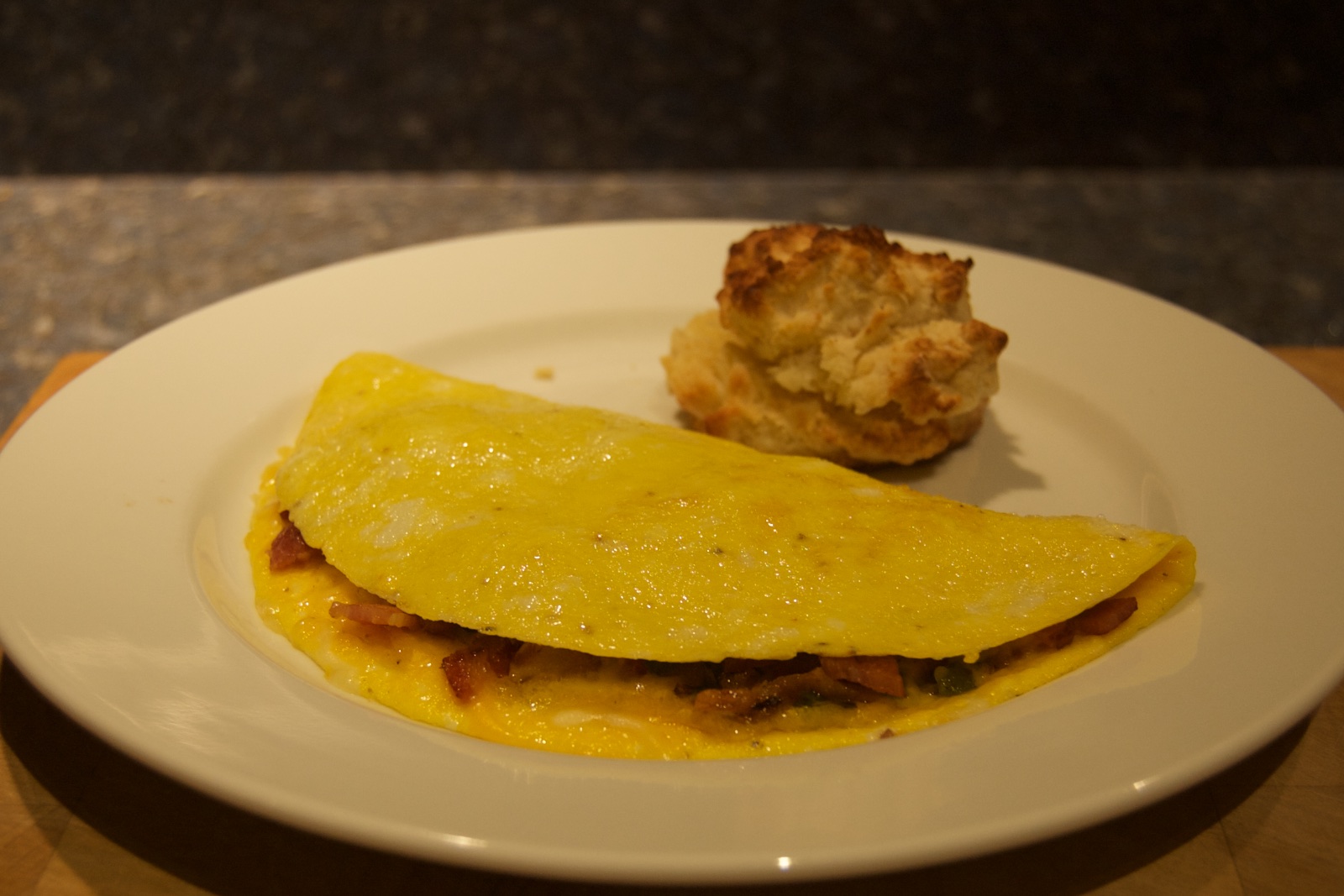 This is a minor variation of my spicy western omelette but it was really good! I ran out of ham so I couldn't make a regular western omelette, so I substituted bacon with the onion, green pepper and jalapeño.
I made the filling yesterday because I make it when I make chorizo breakfast burrito filling and it makes sense to chop all of the onions, peppers and jalapeños at the same time. There's two slices of cooked bacon, about 1.0 oz, diced.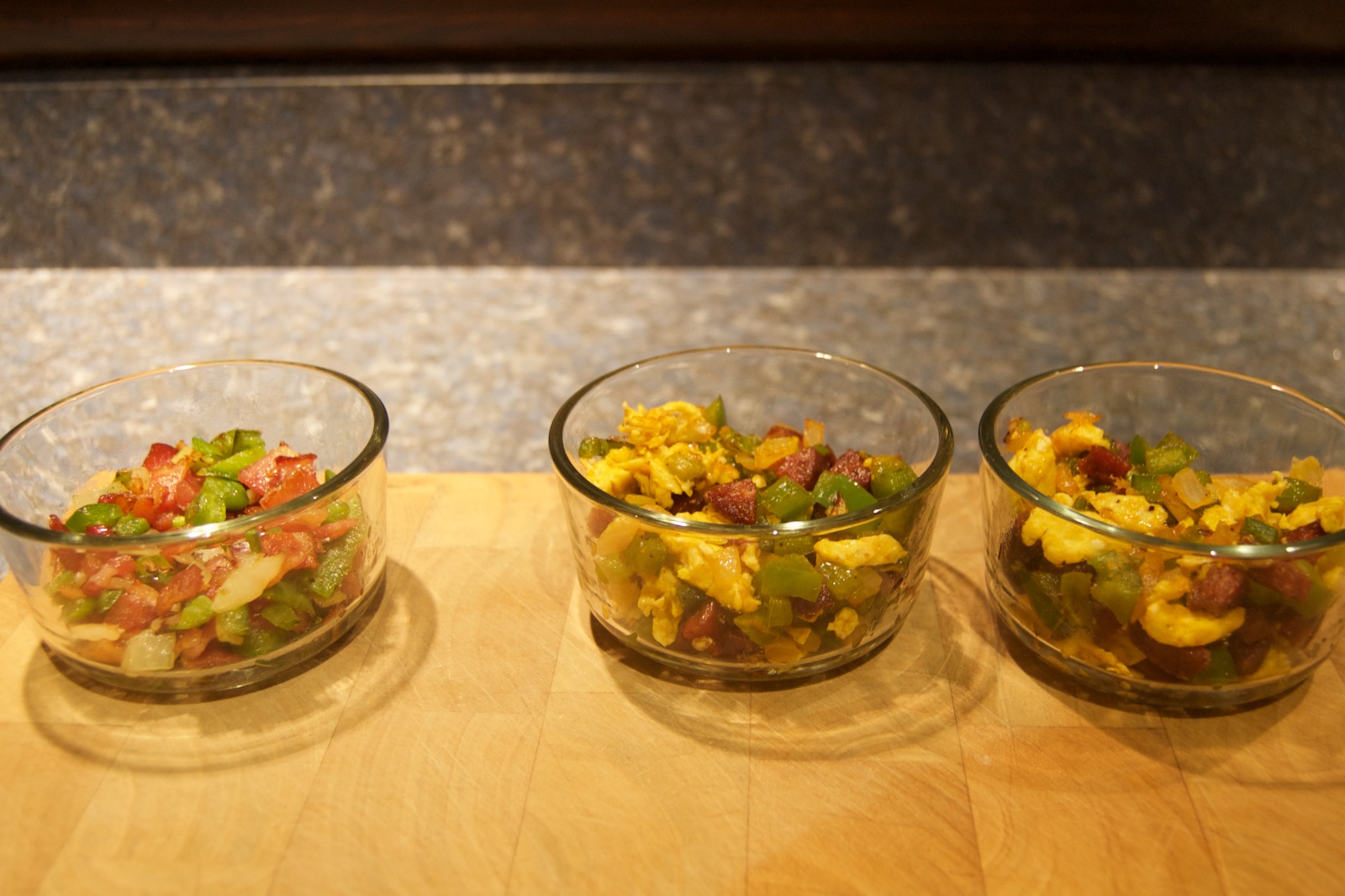 Today reheated the filling in the microwave for 30 seconds and made a two-egg omelette.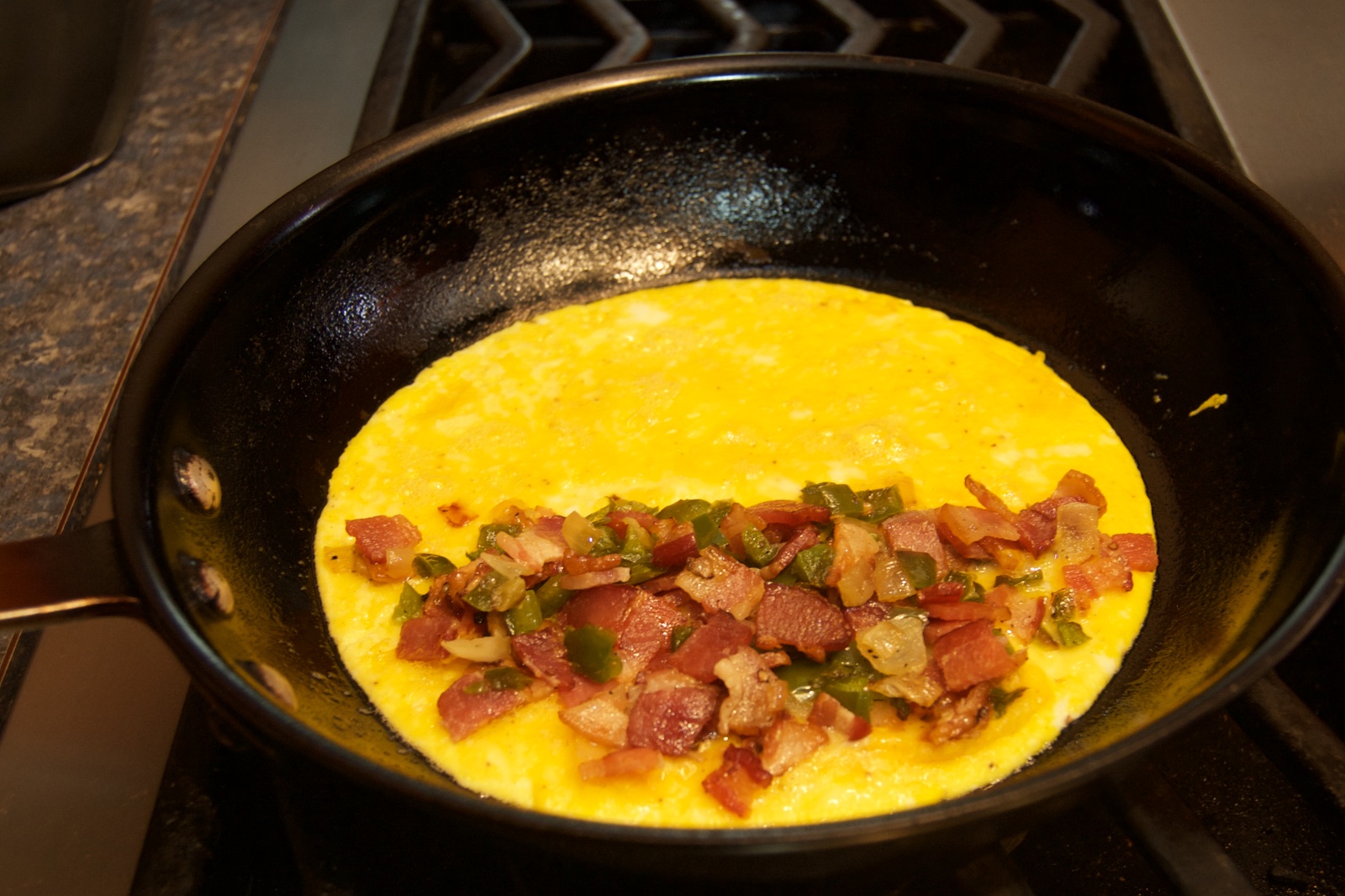 And added a little shredded cheese. This is Sargento 4-cheese Mexican, only because that's what I had pre-shredded.